WWE Worst of the Week: Cena, Cesaro and More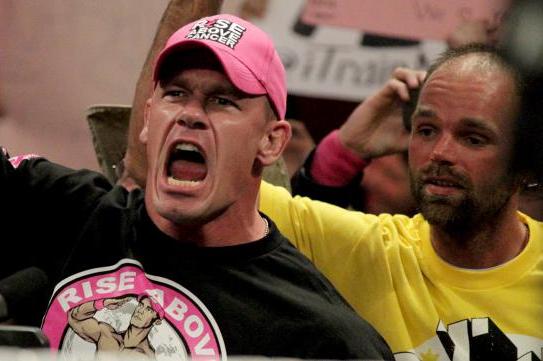 photo from wwe.com
"Feed me more! Feed me more!"
How can anyone ever get tired of that chant?
We're on our way to Hell in a Cell, and we finally know what the main event is. CM Punk will defend his title against Skip "The Human Ryback" Sheffield in a Hell in a Cell match.
The two have had a brutal feud that's been brewing for the better part of a year. The only way to settle this once and for all is inside the cell.
Actually, that's not true.
It's just the name of the pay-per-view, so they should probably use the cage at some point, though it would be kind of fun to see something like Santino and Zack Ryder vs. The Prime Time Players take that match instead.
Well, we had a teased Vince McMahon vs. Paul Heyman match, the Three Man Band adding leather pants to their act and Teddy Long stealing a woman's personal property on national TV.
However, only five things can lay claim to the Worst of the Week list. What made the cut? Read on to find out. Here's WWE's downright awful from October 14-20.
Begin Slideshow

»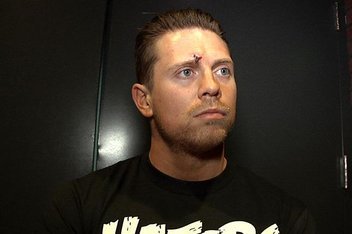 photo from cagesideseats.com
There's just something about watching the same man lose three times in five days that doesn't sit right.
First, Miz (a former WrestleMania main-eventer) took the pinfall on Monday, which helped set up his loss on Wednesday.
Then, during SmackDown, The Miz announced that he was going to challenge Kofi Kingston at the pay-per-view in a rematch.
How did WWE then promote that match? They had Miz lose in the very next segment.
The Miz and Kofi had a great match on Main Event, but it's hard to care about the Intercontinental title at this point. Besides there being just too many titles, Miz had one of the worst runs with the belt in the company's history.
Giving the title back to Kofi just feels like a never-ending rerun. Kofi first won the Intercontinental title in 2008. He also held it in 2010 and 2011. Expect him to have reigns in 2013, 2015 and 2025.
Also, for some reason, WWE decided to spoil their only selling point for Main Event before the show aired.
Maybe they could just tell us now who is going to win at Hell in the Cell and save us $60. While they're at it, they could also give away the finish of CM Punk and that Ryback guy.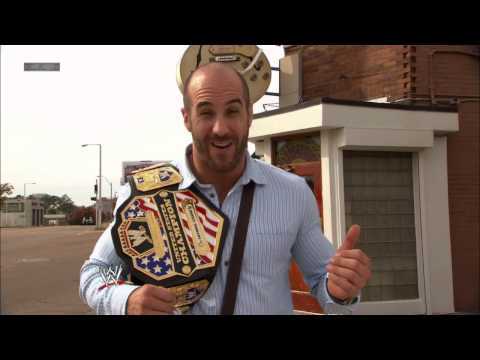 photo from pwrshow.com
In 2012, these Antonio Cesaro skits feel about 25 years too late.
A foreigner insulting American culture is about as cliched as it gets in wrestling. How much longer until he brings the Swiss flag with him to the ring for some more cheap heat?
"What's that? He insulted Elvis? Them's fighting words! That there Switzerland guy just insulted my grandma's favorite singer!"
Cesaro has so much talent, but he's stuck with a lousy gimmick. It seems fans have moved on from the evil foreigner who hates America, but Vince is hopelessly stuck in his ways.
With groundbreaking gimmicks like this, it's hard to understand why the upper deck on Friday Night SmackDown looked so empty.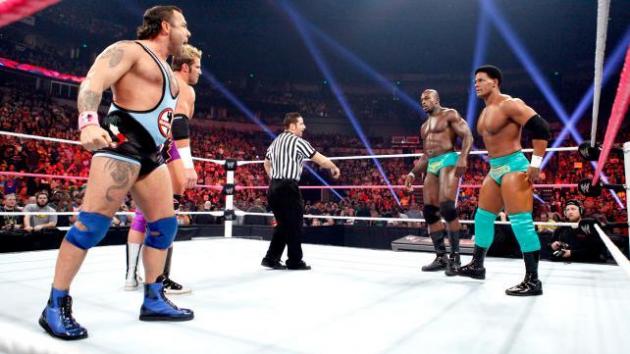 photo from wwe.com
The best part of a three-hour Raw is being able to see Santino and Zack Ryder vs. The Prime Time Players.
We used to have to wait for WWE Superstars for a match of that caliber, but now we get to see it on Monday.
To fill out the rest of the card on Raw, we also got three more squash matches: Alberto Del Rio vs. Brodus Clay, Ryback vs. David Otunga (and Dolph Ziggler) and Kane vs. Matt Striker.
Maybe somebody, somewhere said this once, but three hours of wrestling every Monday is just too long.
There just isn't any compelling undercard feuds to help pass the time on Raw. It's all about the adventures of CM Punk and John Cena.
While Punk is especially doing a great job in this role, there's a large supporting cast that has absolutely nothing to do every week.
It doesn't matter if the majority of the wrestlers on the roster win or lose. They just show up the next week, do their same act all over again and it's quickly forgotten.
Take Brodus Clay, for example. He went on a massive winning streak this year until just the past few weeks. Now, he loses every match he's in. How does he feel about this? What's going on with him?
Who knows? Clay doesn't seem to care and neither do the announcers, so I guess we shouldn't either.
Apparently we're just supposed to be satisfied with seeing the undercard do the same schtick they've done for the 500th time and like it.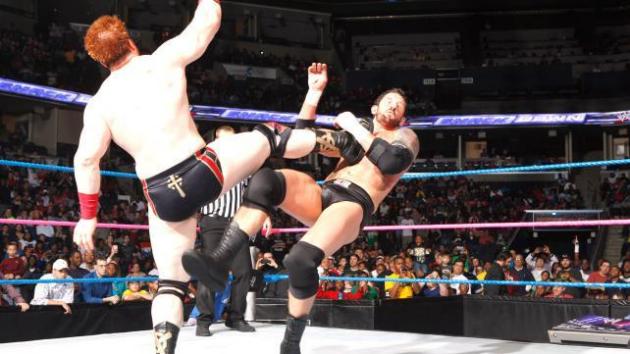 photo from wwe.com
Wade Barrett loses cleanly, and Big Show gets another high-profile pay-per-view match.
That pretty well sums up what is wrong with WWE these days.
When Barrett returned, he got to win a bunch of squash matches, then he lost his first real challenge.
Yet for some reason, WWE still feels The Big Show is worthy of a top spot on a weekly basis.
Instead of building up Wade Barrett for a big showdown with Sheamus, he lost in an unimportant match. Those hopes of Barrett's return to the main event look to have been delayed.
WWE would have been wise to have switched out Big Show for Barrett at Hell in the Cell.
At this point, Show is flat out terrible in the ring. He demonstrated this in the tag match on SmackDown. I don't say this lightly, but he throws the absolute worst punches in all of nationally televised wrestling right now.
His matches are just awkwardly structured. Since his finisher is a punch to the head, he relies on weak-looking stomach punches over and over again for the bulk of his offense.
His claw to the stomach on Daniel Bryan also just looked downright silly.
SmackDown could use an identity right now, and guys like Barrett should be one of the reasons why fans are tuning in.
Instead, it's all about the happy-go-lucky Sheamus and the same Big Show we've seen since 1998.
Barrett is a much fresher act, he's a better wrestler and a better talker than the Big Show.
But on the other hand, the Big Show is...well, I guess he's pretty big. So he does have that going for him.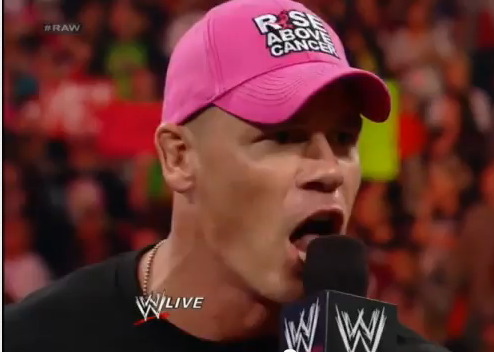 screen cap
Vince McMahon assigned himself the task of picking who CM Punk would face at Hell in a Cell.
To help him make this choice, he gave Cena and Ryback the opportunity to present their case.
Cena dug down deep for his plea.
He followed up with this passionate statement that showed his fans everywhere that he was out to get the title no matter what the cost:
"You pick me, I do what I do."
That was it? He'll do what he does?
He also informed us that he felt better, but he's also felt worse.
Oh. Cool.
Later in the show, Cena voluntarily stepped aside and gave the match to Ryback. That's right, he willingly gave up a WWE Championship match.
What happened to him guaranteeing he'd be ready for Hell in a Cell? What happened to all of that talk over the past eight years about never giving up?
All WWE had to do was say that Cena's elbow was too injured. That's it. It wouldn't have made Cena look bad, but giving up his shot at the title willingly makes everyone look bad.
Cena indicated he was fine to wrestle, but he backed out. So either he's a coward, or he doesn't care about the title.
And if he doesn't care about the title, could we stop seeing him in pay-per-view main events every month? He'd make a fine Intercontinental champion.
Well, that's all for this week. Agree? Disagree? Did anything worse happen? Thanks for reading, and sound off below.
Feel free to follow along at https://twitter.com/Andy_Soucek