Ranking the 20 Most Controversial Professional Wrestlers of All Time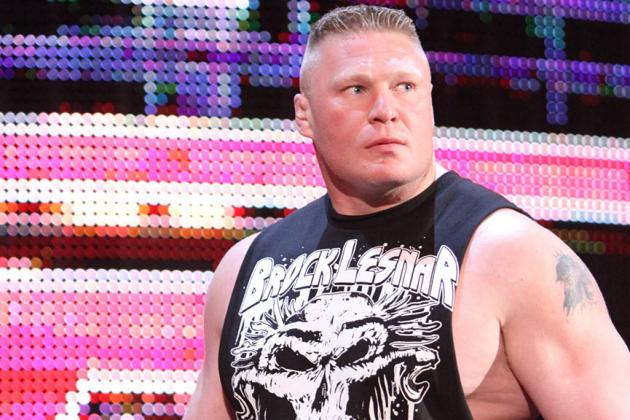 Photo courtesy of WWE.com
Regardless of how long you've watched WWE, you have surely seen a controversial superstar come across your screen.
From guys who have an over-the-top character to guys people just plain dislike, there have been plenty of them.
Here, we will look at the 20 superstars that come to mind when talking wrestling and controversy in the same sentence.
Some of these men and women will find their way onto the list for reasons related to their characters while others will be mentioned due to other, real-life scenarios.
Begin Slideshow

»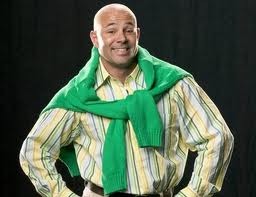 Photo courtesy of WWE.com
One of the more horrendous ideas WWE ever had.
In 2005, they had Chavo Guerrero denounce his Hispanic heritage in order to become a stereotypical "white person," complete with a Frank Sinatra song as his entrance theme.
Kerwin would use the phrase "If it's not white, it's not right" and drive a golf cart to the ring; this character was probably seen as funny to some, but racially insensitive to others.
It's a shame it took the death of Chavo's uncle, Eddie Guerrero, for WWE to drop the gimmick altogether.
Can anyone remember who worked as White's personal "caddy"? He's now a top superstar in the company.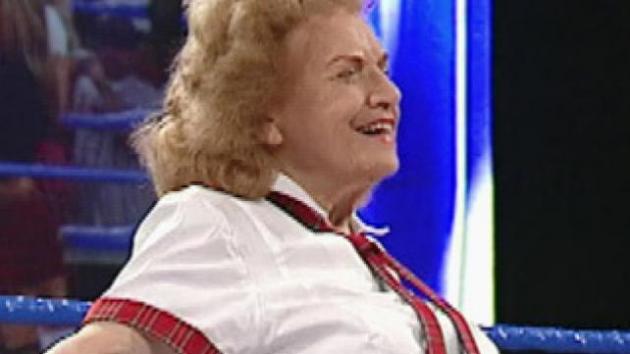 Photo courtesy of WWE.com
Some may not see Mae Young in a controversial light, but every time she appears on WWE programming, something borderline ridiculous occurs.
In the past, Mae has given birth to a hand, shoved her crotch in other superstars' faces and flashed the crowd. That would be a little odd even if it were one of the regular divas, but this woman is pushing 90 years old.
Mae definitely had her day in the wrestling business and she seems like an incredibly sweet woman. Why WWE puts her in these situations has always boggled the mind. Does it make people laugh, or does it make people switch the channel?
Mae should be remembered for the great career she's had in the industry, not for all of these crazy stunts and storylines.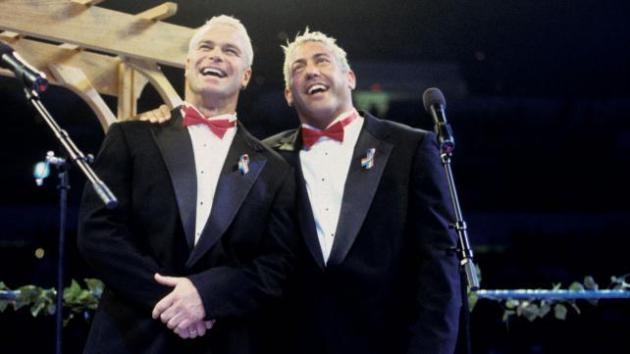 Photo courtesy of WWE.com
WWE used to be a show that pushed the limits, and this angle was one that definitely did that.
Chuck Palumbo and Billy Gunn, two accomplished wrestlers, were paired together in a tag team where they both went by their first names only.
They were supposed to be a gay couple and they even had a wedding ceremony on television. Of course, that was interrupted.
Together, they actually made a very solid tag team, and a very memorable one at that.
Remember when Chyna was a trendsetter in WWE? Remember when the divas actually looked up to her, or at least acted as if they did?
Chyna's list of accomplishments while in the WWE is very impressive. Her list of accomplishments outside of it is not.
She was a total mess on the show Surreal Life, has had well-known substance abuse problems and now performs in the world of adult entertainment.
She has openly lobbied for one more appearance in WWE, but that seems highly unlikely.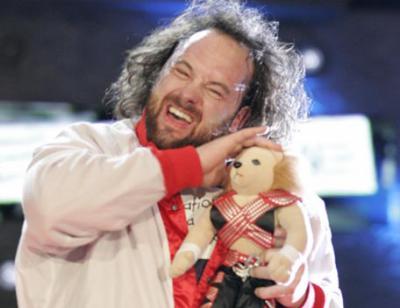 Photo courtesy of ign.com
Nick Dinsmore was actually a very talented wrestler. But WWE gave him a limited gimmick which was a character that was "mentally challenged."
At first, Eugene was incredibly over with the fans, but that would only last so long and there was only so far they could go with it.
Again, the man himself wasn't controversial, but it was WWE just pushing the limits again and not being sensitive to their entire viewing audience.
Without a doubt, Steve Austin was one of the greatest superstars in WWE history.
In the late 1990s, he was the face of the company and he had created a persona that lived by his own set of rules. How many people get to give the middle finger freely and assault their boss?
Austin would find himself in the news in a negative light for allegedly assaulting his former wife, Debra and that was on the heels of Austin walking out on the company in 2002, reportedly for refusing to put over Brock Lesnar on an episode of Monday Night Raw.
He was one of the best workers ever, but he may not have been the best role model.
Kane is one of the most interesting superstars in WWE history and probably one of the most well-liked guys backstage.
He makes this list due to the incredible amount of tasteless storylines he has been put in.
Whether it be burning the graves of his and Undertaker's "dead parents," setting fire to Jim Ross, or Katie Vick, Kane has been involved with some of the most tasteless angles we have ever witnessed.
It's not his fault, of course, but it qualifies him.
While easily one of the greatest heel characters ever, Ted DiBiase was no doubt controversial.
Using money to get what he wanted and having a personal servant of sorts do his bidding, the Million Dollar Man was easy to dislike.
Who can forget him kicking the basketball out of this young boy's hands?
Possibly the greatest performer in WWE history, Shawn Michaels definitely went through his own trials and tribulations.
Along with Triple H, Michaels helped form "The Kliq," a group of superstars who hung together backstage and weren't among the most popular with everyone else. They were all best friends in real life (the rest of the group was Scott Hall, Kevin Nash and Sean Waltman) and some claimed they had total booking power.
Before becoming a born-again Christian, Michaels also dealt with drug issues.
He was able to shake most of the negative labels and will go down as one of the most revered professional wrestlers that ever stepped in the ring.
In the mid-1990s, the WWE centered their company around "Big Daddy Cool" Diesel. Perhaps that gave Nash a false sense of entitlement, as he was one of the lowest drawing champions they ever had.
Nash is another guy who has always been linked to being a big politician backstage and was even given booking power in WCW.
He's just always seemed to feel like he's more important to the wrestling business than he actually is.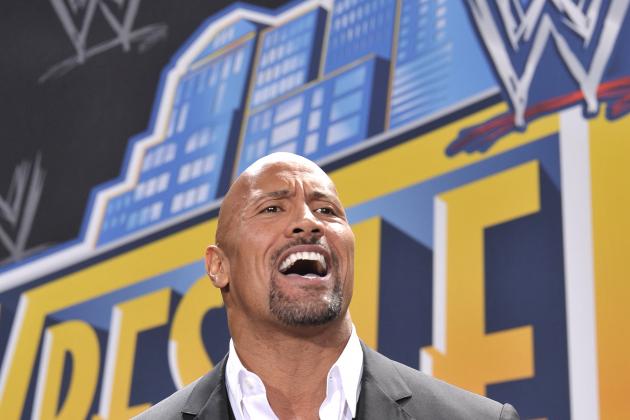 Michael N. Todaro/Getty Images

"Die, Rocky, die." When The Rock debuted in WWE as Rocky Maivia as a fan favorite, those signs were actually seen in the crowd. Those words were actually chanted.
So The Rock turned to the Nation of Domination where he would embrace the crowd's booing. He would eventually turn into the biggest star the company had, and it wasn't long before the fans were on his side.
It also wasn't long before Hollywood took notice of his incredible charisma and he landed several movie roles. He had so many acting gigs come up that he had to pretty much leave wrestling, only making a sporadic appearance here and there. When he'd come back, there would be the familiar boos waiting for him.
That was until February 2011, when he was announced as the special guest host of WrestleMania 27.
Since then, The Rock has had a working relationship with WWE once again, but some fans can't let go of the fact that he "turned his back" on the business, something John Cena continually reminded him of as they built up WrestleMania 28.
This would pertain to the character, for the most part.
JBL was always a very outspoken WWE superstar and easily got under the skin of the crowd.
He was involved with some touchy angles such as playing the role of a Border Patrol agent and causing Eddie Guerrero's mother to have a heart attack.
No, she didn't actually have a heart attack, it was all to build that feud. But they decided to do it at a live event in Guerrero's hometown of El Paso, and despite it being part of the storyline, the crowd was clearly upset.
On top of that, JBL always had a reputation for being somewhat of a backstage bully. Just ask The Miz.
OK, so there is one guy on the list who isn't a wrestler, but Eric Bischoff is no doubt controversial. After all, he penned a book entitled Controversy Creates Cash.
Remember when Bischoff challenged Vince McMahon to a match? Years later, Vince shocked the wrestling world by hiring Bischoff to be the general manager of Raw.
In the time that he was in charge of WCW, the companies fired off shots at each other every week, but it was Bischoff who came the closest to defeating McMahon.
How would the wrestling world look today if Monday Nitro was still on the air and Monday Night Raw wasn't?
All the way back to him smashing a coconut over the head of Jimmy Snuka, Roddy Piper is recognized as one of the WWE's all-time bad guys.
He has always been outspoken—never one to mince words.
That was evidenced in 2003 at a TNA event when Piper utilized his in-ring segment for a chance to tell Vince Russo how he really felt about him.
Piper will long be remembered for the things he said, just as much as the things he did.
If you ask the average person to name one professional wrestler, Hulk Hogan is the answer you're most likely to get. He is widely credited for putting the WWE on the map, but as the years have passed, his former peers don't seem to have the same respect for him.
Hogan has also been through a very ugly, public divorce and the recent revelation that there is a sex tape floating around.
Some reports have painted Hogan as a man who refuses to put other talent over, most notably in his SummerSlam 2005 match with Shawn Michaels.
Triple H has been with WWE since the early 1990s, but the fans really turned on him starting with the McMahon-Helmsley era.
Triple H wasn't just married to Vince McMahon's daughter on the show, he was dating, and would later marry, her in real life.
Fans have long linked Triple H's success to that fact. And who knows, maybe they're right. However, it's hard to doubt Triple H's dedication to the business and his desire to be remembered as one of the best of all time.
John Cena is unlike any superstar in history. He is the face of the company; the Hulk Hogan of this era. But he gets booed everywhere he goes, including in his own hometown.
There was once a sign in the crowd stating "If Cena wins we riot" and if he did, that crowd just might have done it.
On the flip side of that coin, he is also one of the most beloved superstars ever, even if the majority of his fans are under the age of 12.
But to Cena's credit, he gets a reaction out of every single person in the audience.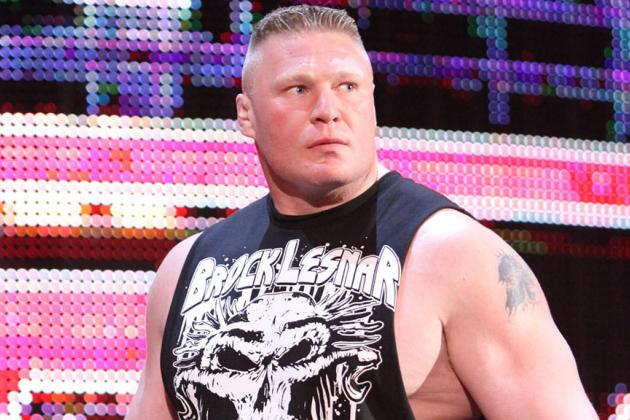 Photo courtesy of WWE.com
Brock Lesnar is a lightning rod for controversy.
He debuted in WWE in 2002 and ran roughshod over the company, winning the King of the Ring, Royal Rumble and then the WWE title on three separate occasions.
But just as quickly as he did all of that, he was gone, walking out of WWE reportedly due to his dissatisfaction with the travel schedule.
He tried his hand in the NFL and when that didn't work, he got into MMA and was signed by UFC. While there, he was probably the most hated fighter in the company, due in large part to his lack of respect for the fans and his opponents.
He returned to WWE the night after WrestleMania 28 and was welcomed by a huge cheer. It wouldn't be long before those cheers turned to boos, however, once Lesnar stated his contractual demands, among them his desire for Monday Night Raw to be called Monday Night Raw featuring Brock Lesnar.
How many superstars have ever been taken off of television due to pressure from the TV network? This guy is the only one that comes to mind.
WWE took a risk with this character, and it was actually working out until they made an ill-advised decision to have Hassan attack The Undertaker along with some sort of terrorist cell on an episode of SmackDown in July 2005.
Unfortunately, that episode aired on the same day as the tragic bombings in London took place.
This sealed Hassan's fate, as the character was swiftly written out of storylines, never to be seen again.
This is an easy choice for No. 1
During the Persian Gulf War in 1991, one of the company's biggest American supporters, Sgt. Slaughter, turned on America and became an Iraqi sympathizer. He was even given an Iraqi mouthpiece named General Adnan. It was one of the touchiest storylines in WWE history.
Slaughter was hated in every city the WWE went to, but it didn't prevent him from becoming the WWE champion.
Slaughter gave up a lot to be the champ, as it was said that he received numerous death threats during this time and had personal security everywhere they went.
In the end, Slaughter lost the title at WrestleMania 7 to the American hero Hulk Hogan, but there is no doubt that WWE may have pushed the envelope with this one as they took a very serious, real-life situation and intertwined it into their program.