WWE: The Possibility of the Undertaker Not at WrestleMania 29 Is Unacceptable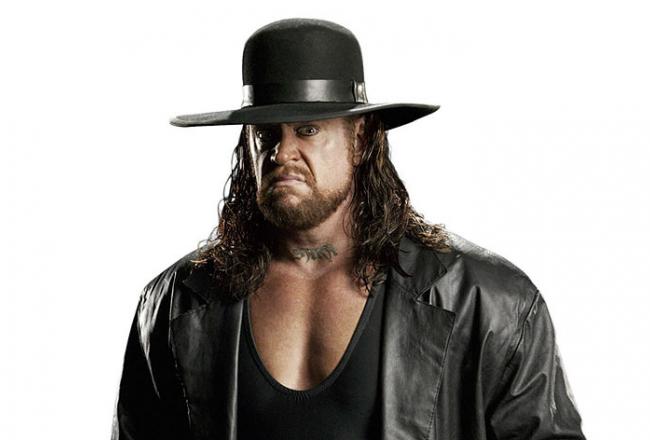 Photo courtesy of WWE.com

If The Undertaker isn't at WrestleMania―it won't quite be WrestleMania.
PWInsider has a report courtesy of WrestlingInc.com that says,
it's said that the decision is all up to him at this point. There is talk of using him just in the Royal Rumble main event if he doesn't want to come back for a full WrestleMania storyline and match.

The Undertaker is still active in the minds of wrestling fans. He's active for WrestleMania. He can be retired for any other events, but not yet WrestleMania.
His absence at the biggest event of the year won't be accepted or understood until closure is given. When I say closure, I'm not talking having him at the top of the stage with Triple H and Shawn Michaels.
Not going to take away what a moment that was to experience live, but that didn't symbolize the end of The Undertaker.
It might have been an "end of an era" from an era with those performers. However, I saw The Undertaker four months later at Raw 1000. I've been given no reason as a fan to think that I won't see The Undertaker at WrestleMania.
WrestleMania has the task every year to be bigger than the last. WWE tries to come up with matches that we wouldn't otherwise see the rest of the year. One of the easy "gimmes" is a match featuring The Undertaker.
You can put anyone in a match with The Undertaker. You know he's going to win. You do. If you think otherwise, you're wrong. It will go down as "The Streak" and WWE is never going to want it broken.
The Undertaker might want it to be broken—he's old school. I could see him wanting to pass the torch or put someone over. The thing is, just having the honor of being in The Undertaker's last match is being put over.
He's the ultimate attraction. If you take a year off, things are confusing.
If he doesn't compete this year, but then comes back for WrestleMania 30, how do you explain that?
If The Undertaker doesn't compete, what sense does that make from a business stand point? WWE wants this WrestleMania to be the biggest ever. Just like they wanted WrestleMania 28 to be the biggest ever. Ever year, rise above the previous.
WWE is bringing the show to MetLife Stadium a little less than a year prior to the NFL holding the Super Bowl there. You have to think WWE wants to make a statement in their financial performance there.
I understand The Undertaker has earned the highest status a talent could ever have in terms of respect. However, if in some way he said, I don't think I feel ready to do another WrestleMania match, that's unacceptable.
If I'm Vince McMahon, I would be upset because now you have unfinished business dangling out there and you never got to give closure to the fans.
McMahon would have to tell the legend, you need to at least do one more and let us bill it as the end for The Undertaker character.
It's October, WrestleMania plans can change 15 times between now and then. Plans for this Monday's Raw will change 15 times. I'm hoping that if this report is true, it was simply a politically correct thing to say. The translation of the what WWE is doing right now is waiting for The Undertaker to give them an official "I'm ready to go" confirmation.
If there is any doubt or question internally come January of whether or not there will be a match at WrestleMania 29 featuring The Undertaker—that's unacceptable.
This article is
What is the duplicate article?
Why is this article offensive?
Where is this article plagiarized from?
Why is this article poorly edited?