Georgia Football: 5 Keys to the Game vs. Kentucky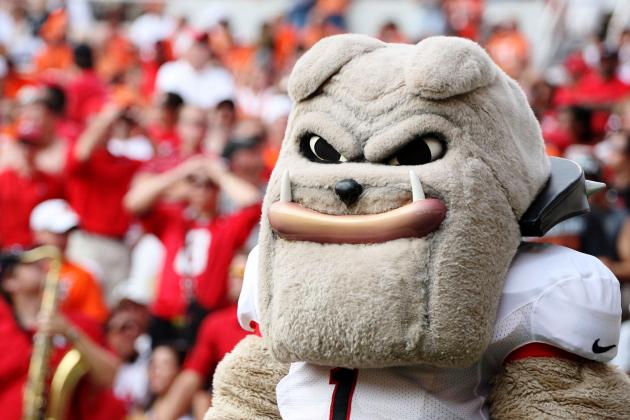 Christian Petersen/Getty Images

There is little doubt that the Georgia Bulldogs will hand the Kentucky Wildcats their sixth loss of the season Saturday night. Still, there are some keys to this game that will be important for the Bulldogs moving forward.
Georgia will take on Florida in Jacksonville next week with hopes of a repeat trip to Atlanta for the SEC Championship Game hanging in the balance. Think of this as a midseason tune up game for the Dawgs.
Here are five keys for Georgia against Kentucky.
Begin Slideshow

»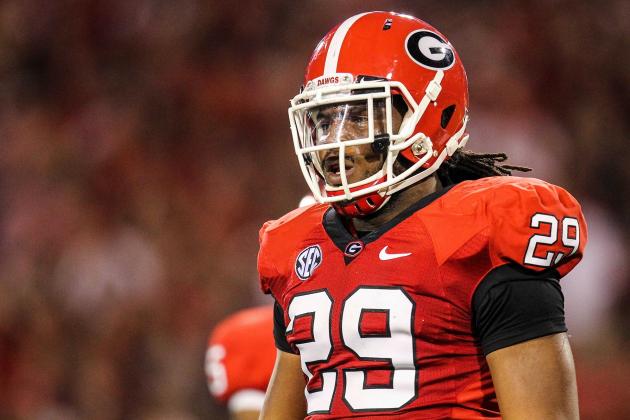 Daniel Shirey-US PRESSWIRE

All week, the status of Jarvis Jones has been questionable; the All-American linebacker has been dealing with an ankle sprain (via The Atlanta Journal Constitution).
Even if Jones says he's 100 percent and ready to go, there's really no reason for Mark Richt to put him out on the field Saturday. Jones is a ruthless competitor and I'm sure he wants to be in action, but why risk aggravating the injury against Kentucky? The Wildcats are not exactly an offensive juggernaut.
Jordan Jenkins should be able to fill in adequately. In fact, this would be a good opportunity to let the true freshman get some more game experience and provide a little more depth for the Bulldog defense.
The Bulldogs are going to need Jones at full strength against Florida and he probably shouldn't even dress out for this game no matter how he says he's feeling.
Kim Klement-US PRESSWIRE

Even after the return of All-American Bacarri Rambo, the Georgia secondary has been getting torched for big plays all season long.
Although Kentucky doesn't pack much of an offensive punch, this unit needs to get a good game under its belt headed into the Florida matchup next week.
Kentucky only completed four passes last week against Arkansas, but La'Rod King did break off a 61-yard touchdown. The UGA secondary needs to get in the habit of keeping plays in front it and this should be a good game to start just that.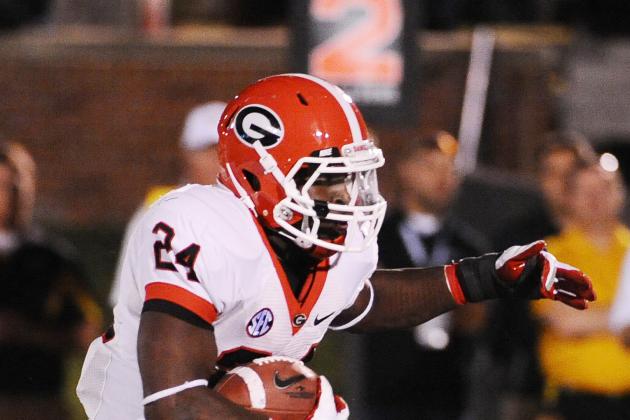 Dak Dillon-US PRESSWIRE

The true freshman combo of Todd Gurley and Keith Marshall have been impressive, to say the least. But coming into the season, red-shirt sophomore Ken Malcome was expected to contribute to the cause as well.
However, Malcome got seven or less carries in each of the first four games and none against Tennessee in Week 5.
Malcome also didn't make an appearance in the South Carolina game until the Bulldogs' final drive. Although it was a meaningless score, Malcome did take that drive on his back. He was the only Georgia rusher who seemed to have success against the South Carolina defense, who did have most of the starters still in the game at that point.
As good as Gurley and Marshall are, Malcome's experience against tough SEC defenses showed against the Gamecocks. Offensive coordinator Mike Bobo would be well served to work him into the game plan against Kentucky, and ultimately Florida next week.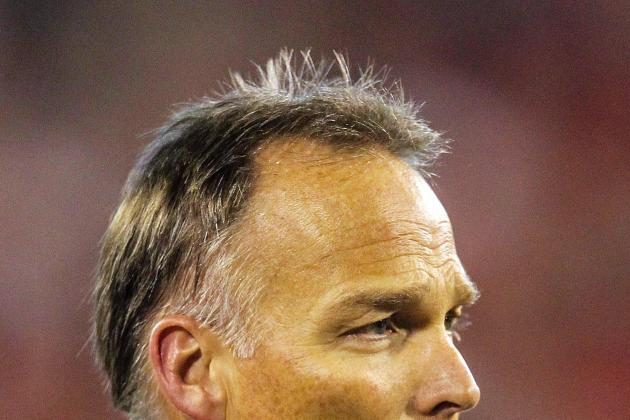 Daniel Shirey-US PRESSWIRE

Not that any team should ever be taken lightly, but Bulldogs should be able to put this game out of reach before the start of the fourth quarter.
Mark Richt needs to pull the starters as soon as this game is in hand for the Bulldogs.
Next week versus Florida is going to make or break the Bulldogs' season, so Georgia can ill afford any injuries to its first string.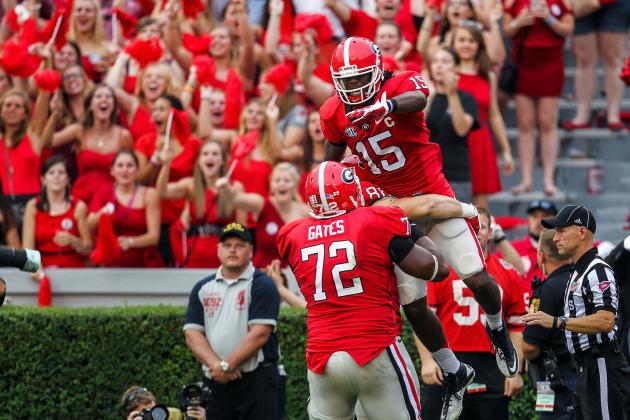 Daniel Shirey-US PRESSWIRE

This is an SEC game and, as mentioned, no team should be taken lightly. But, that being said, this is a Kentucky team that wasn't looking particularly good even before it lost its starting quarterback.
Expect the Bulldogs to manhandle the Wildcats, much like they did against their first four inferior opponents this season.
Still, Georgia fans and players shouldn't read too much into what will almost certainly be a blowout victory. Florida is just around the corner and licking their chops to take a bite out of the Bulldogs in Jacksonville.
Early season success may have led to some complacency and that could have been a factor in the massacre that was the South Carolina game. The Bulldogs cannot afford to make that same mistake twice.