WWE 13: Missing Superstars Fans Want to See in the Game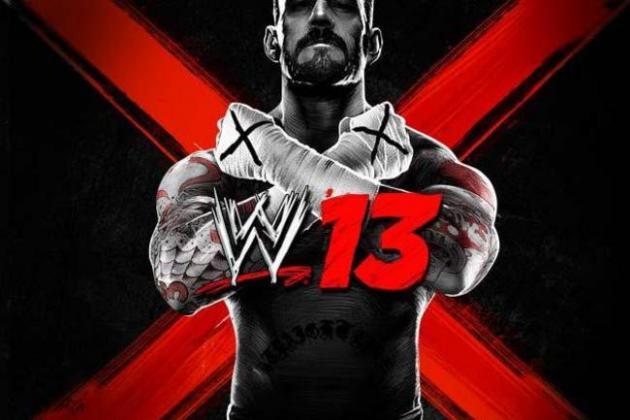 Photo from thq.com
WWE 13, the newest WWE video game, looks to be an overload of awesomeness in large part due to its massive roster, but that won't stop fans from lamenting those wrestlers who didn't make the cut.
The game is not meant to be a collection of every performer in WWE history, but a mix of the present and the Attitude Era.
Players will love the option of playing as both Paul Wight and Big Show, Bradshaw and JBL or one of Mick Foley's many personalities. There are, however, wrestlers who were vital parts of the Attitude Era who are nowhere to be seen in the game.
THQ also left off some choices from today's roster as well.
Some of the following absentees are understandable but no less disappointing. If gamers want to see them in WWE 13, they'll have to create them themselves.
Begin Slideshow

»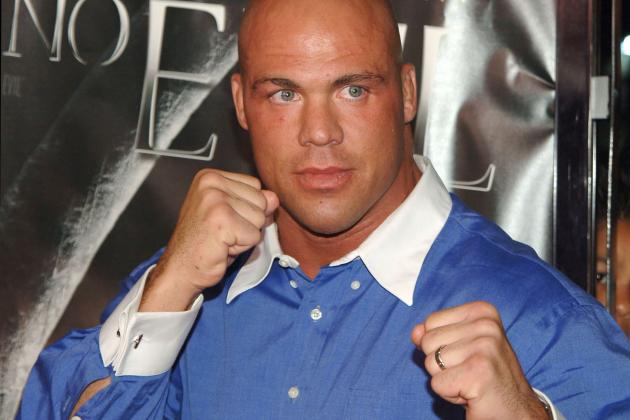 John Sciulli/Getty Images

Kurt Angle believes he should be in the game and there are certainly fans who will agree with him.
Why Would Wwe 13 not Put Me In Game? I Was A Big Part of the Attitude Era. Oh Well. Tna!!!!!

— Kurt Angle (@RealKurtAngle) August 19, 2012
Angle being in TNA is the only thing that kept him out of WWE 13. With the two wrestling companies going at each other in the courts, there's no way TNA would have come to an agreement on using their talent in a WWE video game.
It's unfortunate since the Olympic gold medalist would have been a welcome addition.
The Attitude Era section of the game is going to feel incomplete. Having him face CM Punk or Daniel Bryan would have been fun as well, but alas.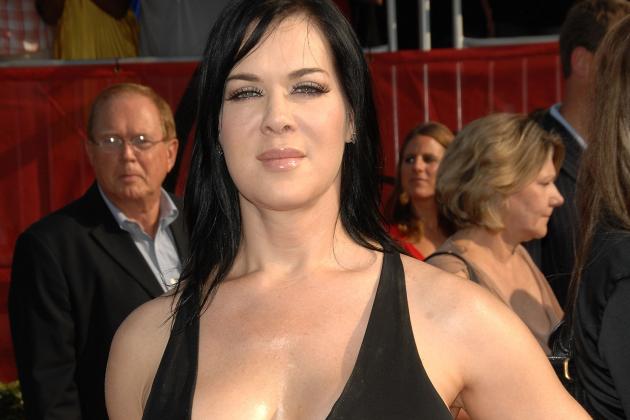 Stephen Shugerman/Getty Images

The Attitude Era just wouldn't have been the same without Chyna. That goes double for Triple H.
WWE 13 is without Chyna's domineering presence and without her trademark low blows.
Leaving Triple H's enforcer out of the picture leaves D-Generation X an incomplete group. Rick Rude can't be found in the game, either, taking away some of the game's authenticity.
Blame Chyna's porn career as a reason to not include her.
With WWE doing its best to clean up its image, they will most certainly do what they can to avoid the headline, "WWE video game features porn star."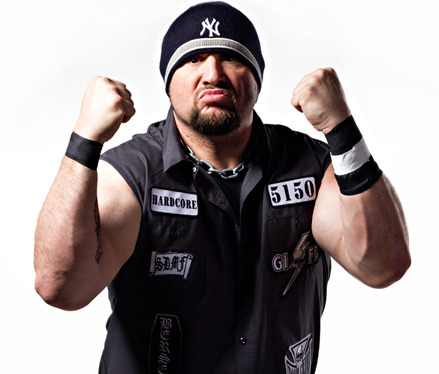 photo from impactwrestling.com
WWE 13 features Edge and Christian the way they looked during the Attitude Era, but their two main rival teams are missing.
Broken tables and bent ladders will be a part of the game, but not two of the three teams that popularized those elements.
Once again, WWE history is riddled with holes thanks to TNA and WWE's disputes. Jeff Hardy and both the Dudleys currently wrestle for the rival wrestling company.
So it makes sense logically that the game is without them.
Still, it's hard to tell your inner preteen that there will be no recreating the three-team TLC matches, that our "we want tables" chants won't be answered by digital Dudleys.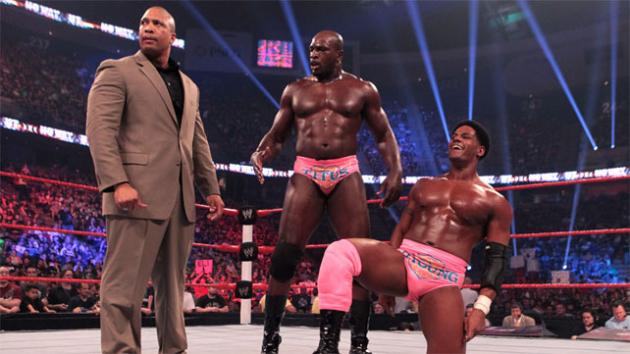 photo from wwe.com
Contrary to the team's catchphrase, WWE 13 is not going to miss out on millions and millions of dollars by not including the Prime Time Players.
Titus O'Neil and Darren Young's push came just a touch late to be a part of the game.
Development started on the game long before Abraham Washington got them to the cusp of the tag titles.
It would have been interesting to pit this up-and-coming team against some of the great pairings of all time.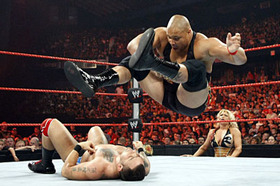 photo from wwe.com
Gamers can reunite the whole Nation of Domination stable, save for one man.
The Rock and Faarooq are on the roster, as is Kama Mustafa (though he's there as The Godfather), but D'Lo Brown will not be serving our controller commands.
There will be no recreating his feud with X-Pac. There will no chest protector-aided moves.
Brown wasn't exactly a megastar, but he was an entertaining component of the era. Either by way of unlockable or downloadable content, he should have been available somewhere.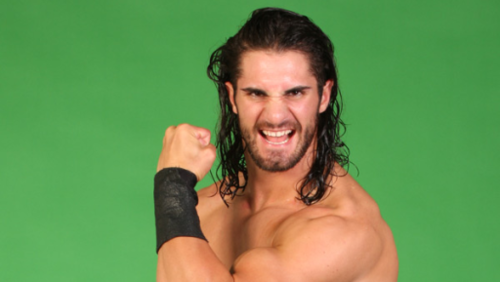 photo from fcwwrestling.info
What better way to introduce the up-and-comers on NXT to a wider audience than to stick them into WWE 13?
A downloadable pack of Dean Ambrose and Seth Rollins, Bray Wyatt and Kassius Ohno would give WWE's more diehard fans incentive to buy the game.
Alternatively, offering those wrestlers as unlockable rewards is a case of wily self-promotion. Fans playing the game will get familiar with these future stars, making their eventual transition to the big leagues that much smoother.
As much as WWE 13 is advertising a player's ability to rewrite history, it could be just as fun to write WWE's future as well.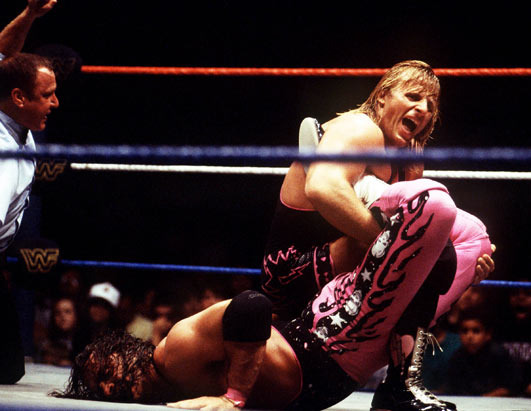 Wanting Owen Hart in the game is wishful thinking.
Hart's widow is on tenuous terms with WWE and the last thing she'd allow is for WWE to make money off his likeness. Even without her resistance, WWE might have chosen to forgo including him as not to bring back up memories of his tragic death.
But if we're reliving and recreating an era, plucking major players out of it just diminishes its realism.
The heel Bret Hart-led Hart Foundation is nearly all there with The Hitman, Brian Pillman and British Bulldog all in the game. Jim Neidhart is absent and so is Owen.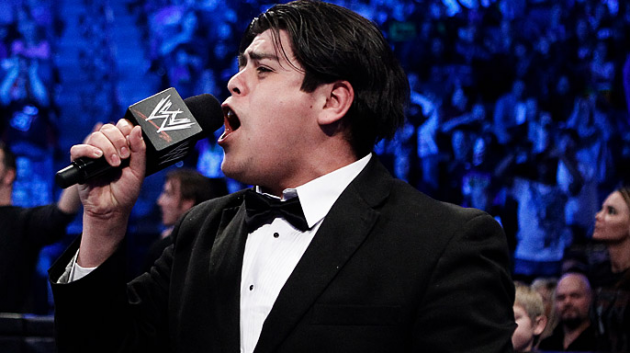 photo from wwe.com
Al Snow would have been a fun addition, especially with the possibility of using Head as a weapon.
Ricardo Rodriguez could accompany Alberto Del Rio as well as serve as a digital punching bag for video-game bullies.
Chris Benoit came to WWE during the tail end of the Attitude Era. Having one of WWE's greatest wrestlers on the roster would certainly appeal to some fans, but of course, the horrendous crime he committed prevents his likeness from being anywhere near any WWE product.
Evan Bourne's spectacular athleticism would be a thrill to play in the game, but his suspensions have kept him out of WWE's good favor and, apparently, out of their video game as well.