Nebraska Football: 5 Keys to the Game vs. Northwestern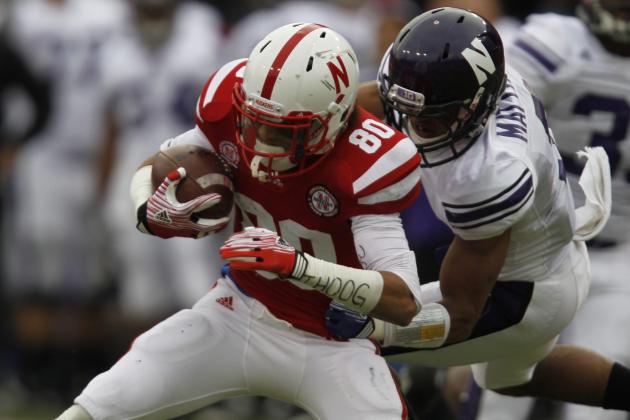 Bruce Thorson-US PRESSWIRE

Nebraska travels to Evanston, Illinois, to face Northwestern in an attempt to wash the taste of its 63-38 demolition at the hands of Ohio State. The Wildcats are 6-1, and control their own destiny in the B1G Legends Division race.
Of course, so does Nebraska. And with Northwestern's 28-25 upset of Nebraska last year in Lincoln, the Purples should have Nebraska's undivided attention coming off a bye week. If Nebraska wants to avoid another upset, here are five keys to focus on.
Begin Slideshow

»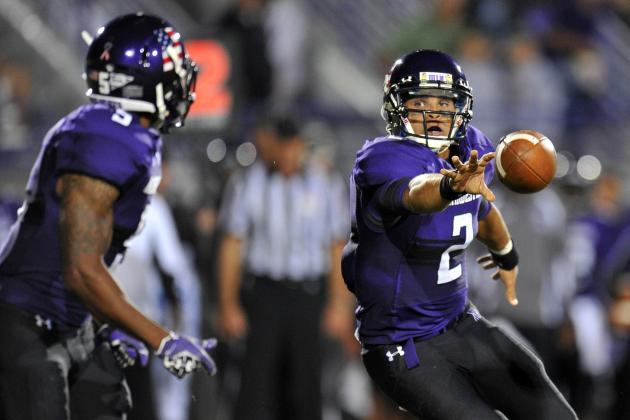 Mike DiNovo-US PRESSWIRE

Against Northwestern last week, it was Kain Colter's introduction as quarterback that gave Nebraska fits and ultimately helped the Wildcats pull off the upset in Lincoln. Northwestern head coach Pat Fitzgerald has moved Colter from quarterback to receiver and back again in an attempt to get his playmakers on the field, but don't be surprised if the dual-threat Colter sees more time as a signal-caller against Nebraska.
Ohio State's demolition of Nebraska in Columbus has brought all of the concerns regarding Nebraska's inability to stop a mobile quarterback to the fore. If Nebraska is to have any hope of banishing that specter, it starts with shutting Colter down.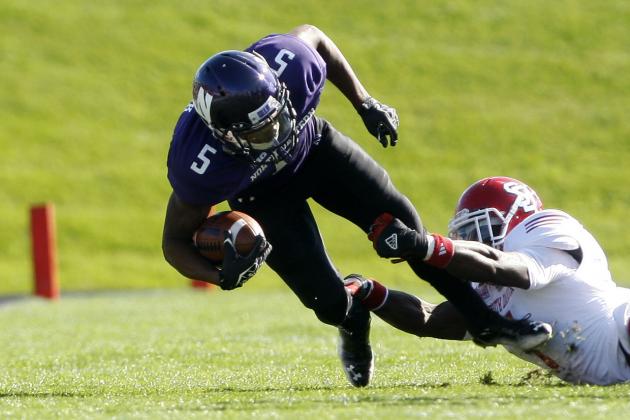 US PRESSWIRE

I know, I know, I just discussed how important it will be for Nebraska to stop Kain Colter. But Colter isn't the only weapon the Purples have on offense. Venric Mark has 792 yards rushing and eight touchdowns in seven games, and he has the kind of speed and elusiveness to give Nebraska fits if the defense over-commits to stop Colter.
So, yes, stopping the mobile quarterback is mission critical for the Blackshirts. But if Nebraska stops Colter but lets Mark run wild, the result will be the same.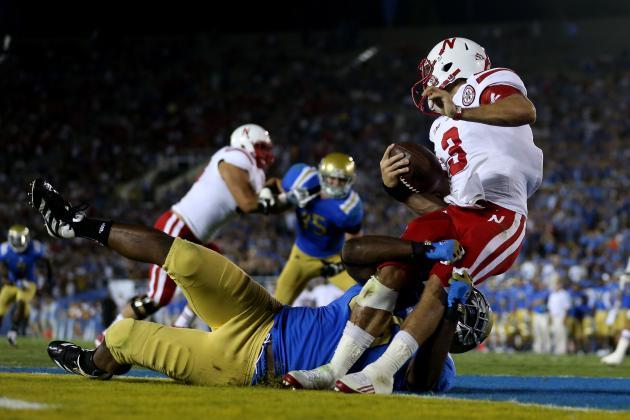 Stephen Dunn/Getty Images

In Nebraska's two losses, against UCLA and Ohio State, Nebraska's average starting position was at its own 22.1 and 30.3 yard line, respectively. Only the game against Wisconsin saw Nebraska with worse starting field position than in its two losses.
Much has been made about Nebraska not helping its opponents, particularly on the road. If the Cornhuskers hope to avoid the upset, they need to make sure they aren't driving the long field over and over again in Evanston.
(Many thanks to the fine folks at FBSDriveStats.com for providing the statistical analysis. If you're not checking them out, what's wrong with you?)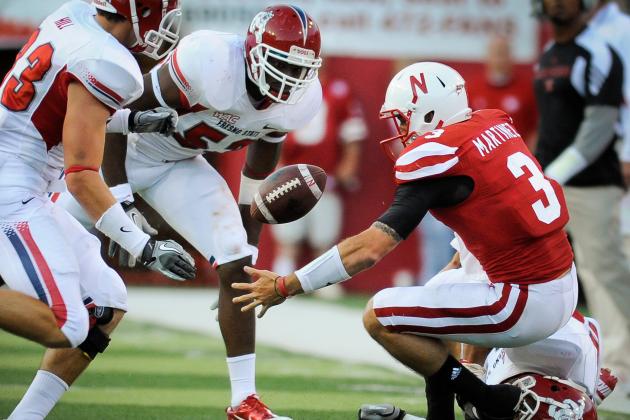 Eric Francis/Getty Images

It's not exactly rocket science to say that avoiding turnovers will help a team win games, particularly on the road. But if it's a simple lesson, it's one that Nebraska has not taken to heart. HailVarsity.com has a phenomenal look at Nebraska's turnover problems over the last five years and how those turnovers can be directly linked to wins and losses.
Against Ohio State, Nebraska reverted to its 2011 form, gift-wrapping points for the Buckeyes and turning the game into a second-half blowout. Nebraska should have enough talent and depth to wear out Northwestern at the end of the game. But losing the turnover battle would be enough to tilt the playing field back in the Purples' favor.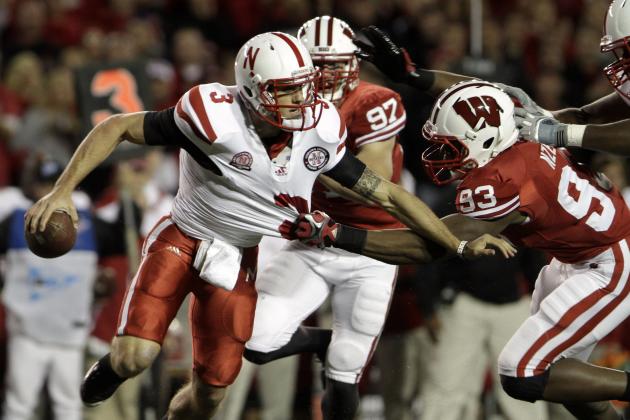 John Gress/Getty Images

In the first quarter against Ohio State (you know, the one NU dominated), Nebraska ran the ball 15 times and threw it three times. In the second quarter, it was 12 rushes and five passes. In the third, when the game got away from Nebraska, it was seven rushes and 12 passes.
Sensing a pattern? How about last year against Wisconsin, when Nebraska called nine straight pass plays after the Badgers took a 20-14 lead? The result was Wisconsin ballooning its lead to 34-14 and functionally ending the contest.
Nebraska will likely face adversity against Northwestern on the road. If and when that happens, it will be critical for Nebraska to keep its composure offensively and stick with its game plan.
Or, as certain wholly remarkable book would remind you, don't panic!
If you'd like to contact Patrick to schedule an interview, provide feedback or get advice on which type of chocolate goes best with fresh fruit (spoiler alert: dark), then send an e-mail to patrickrunge@gmail.com.
Or, you could always...Follow @patrickrunge