John Terry: 6 Possible Candidates to Follow Terry as Chelsea Captain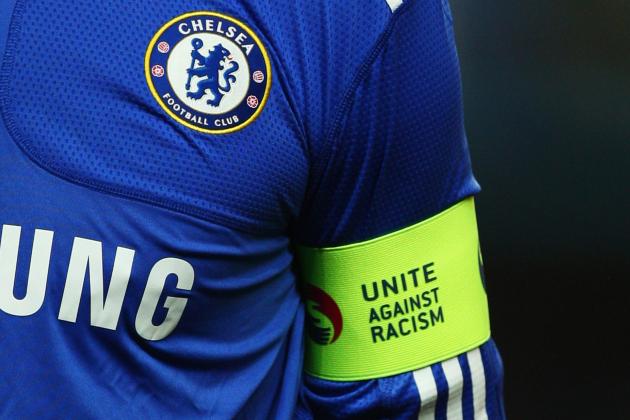 Richard Heathcote/Getty Images

There has been a lot of talk surrounding John Terry these past few weeks.

Whether it is his racism trial, his FA hearing, his retirement from international football or his four-game Premier League ban, Terry has been prominent on both the front and back pages of newspapers.

Bad or good, there will always be discussion following Terry as long as he is playing professional football.

But what the four-game ban will show us is a glimpse of Chelsea without Terry. A stark reminder that John Terry will not be around forever.

During his ban, Chelsea has a ready replacement captain in Frank Lampard. However, Lampard is 34, and his Chelsea days seem even more limited than Terry's.

Terry is just 32 and, with a contract that currently runs until 2014, he still has at least a few years left in a blue shirt.

However, now seems as good a time as any to start looking toward the future and take a look at a few of the potential candidates to take up the captain's armband once Terry is done with it.
Begin Slideshow

»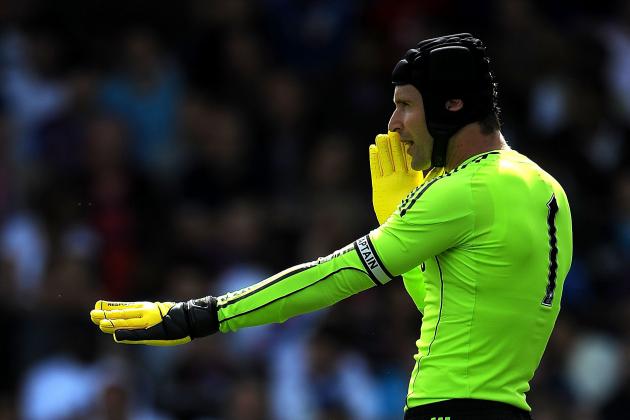 Christopher Lee/Getty Images

For many, Petr Cech is the obvious choice.
The 30-year-old goalkeeper has experience captaining both Chelsea and the Czech Republic in big matches, and he is often seen as the natural choice behind Terry and Lampard.
As a goalkeeper, his age will not be a concern, as he is entering his prime.
There are some doubts over the effectiveness of a goalkeeper as a captain, but Iker Casillas has shown just how well it can be done, with a successful tenure as captain of both Real Madrid and Spain.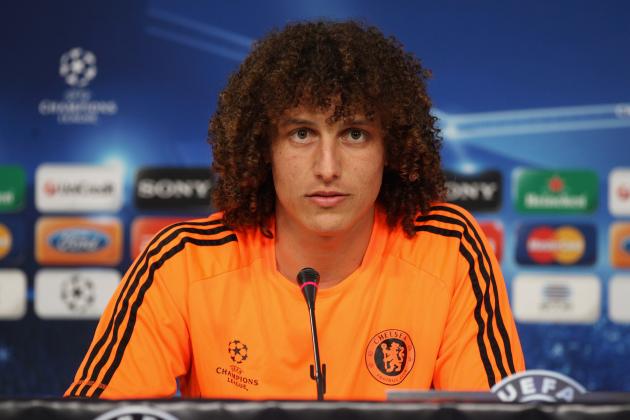 Clive Rose/Getty Images

In his first couple of years at the club, David Luiz has already cemented his place as one of the most popular characters in the first team. Loved by both players and fans alike, the defender would certainly be a popular choice as captain.
His English has improved significantly since his arrival in January 2011, and, according to Ben Lyttleton of Sports Illustrated, he has even been quoted as saying, "I'm a leader, that's my personality."
This season we have seen much more solid defending from the Brazilian, and he seems to be Roberto Di Matteo's first choice to partner Terry, rather than Gary Cahill.
Having recently committed to Chelsea until 2017, Luiz has showed that he wants to be at the club for the long term.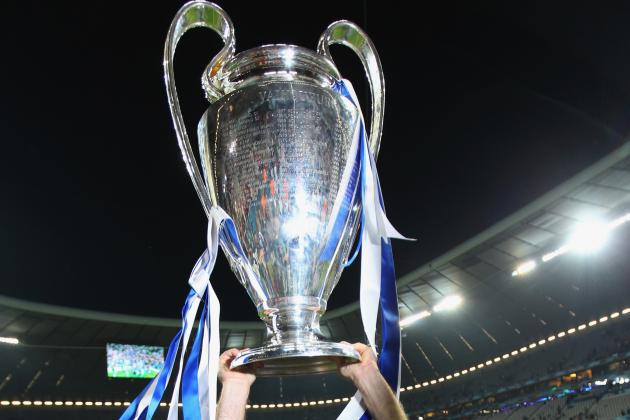 Alex Livesey/Getty Images

Juan Mata is having another fabulous season for Chelsea.
As the core of the Chelsea attack, Mata would be a great choice to lead the team from the middle of the field.
He has a calm demeanor and an excellent relationship with the media, making him a safe, controversy-free option.
The only potential cons would be that Mata is perhaps a bit too laid back to provide the fire that is so often required of a captain in the big matches.
He has also not been guaranteed a starting spot in every game this season, although he has had an amazing past few games. The next few weeks could determine a lot for his Chelsea future.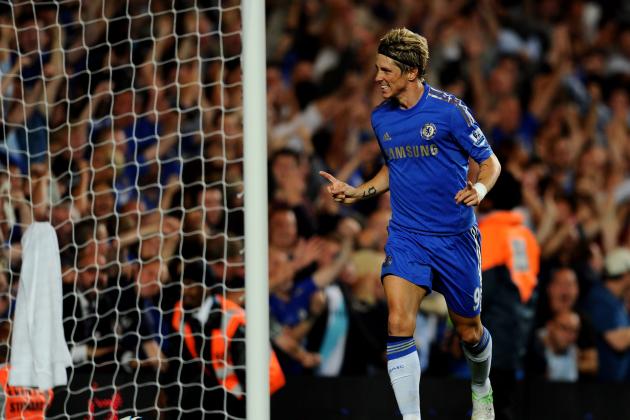 Mike Hewitt/Getty Images

Fernando Torres was made captain of Atletico Madrid when he was just 19.
A lot has happened since then and, had you asked them a year ago, no Chelsea fan would have ever picked Torres as Terry's potential successor.
However, Torres has had an excellent start to the season, and with Di Matteo's current squad rotation policy, he is one of the only players that is guaranteed to start each game.
Should he still be at Chelsea by the time Terry hangs up the armband, Torres will be one of the senior players, and a good option to lead from the front.
However, a lot will depend on his form, and once the time comes, the Chelsea manager might also decide to go with a younger player for the sake of longevity.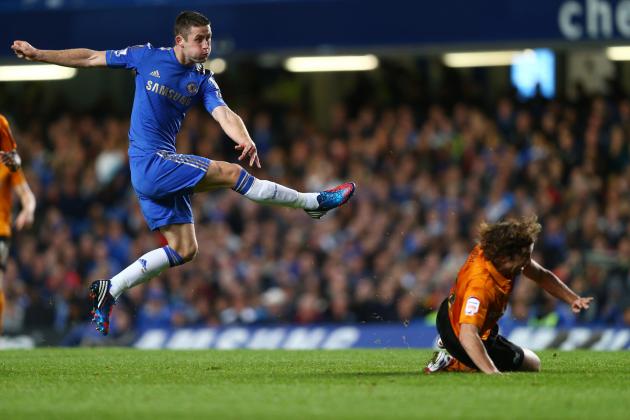 Clive Rose/Getty Images

If Chelsea is looking for an English captain, Gary Cahill is currently the most likely candidate.
He seems to be a direct replacement for Terry in the heart of Chelsea's defence, so there is no reason to think that he could not be his replacement as captain as well.
Having been vice captain at Bolton, he has the necessary experience and credentials.
However, we will have to wait a little bit longer to see whether or not Cahill will become a first-team regular for Chelsea.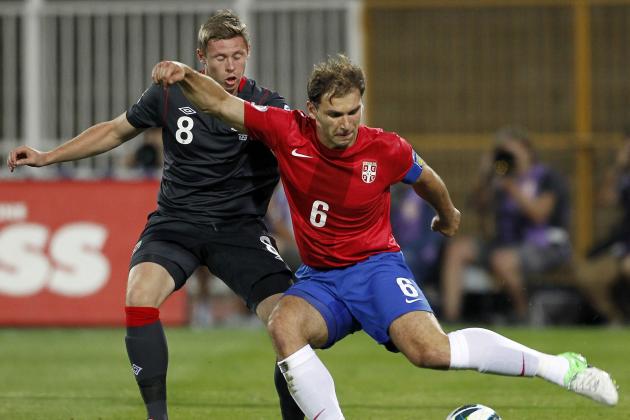 Srdjan Stevanovic/Getty Images

Perhaps not the most obvious choice, Branislav Ivanovic would no doubt be a sound option as Chelsea captain.
As the captain of Serbia, it is a job that is not unfamiliar to the defender.
He is not as much of a fan favorite or media darling as some of the other choices, but he would be able to fill the position without any fuss or controversy.
Like Fernando Torres, however, he is 28, so he would be more of a short-term replacement if he does succeed John Terry.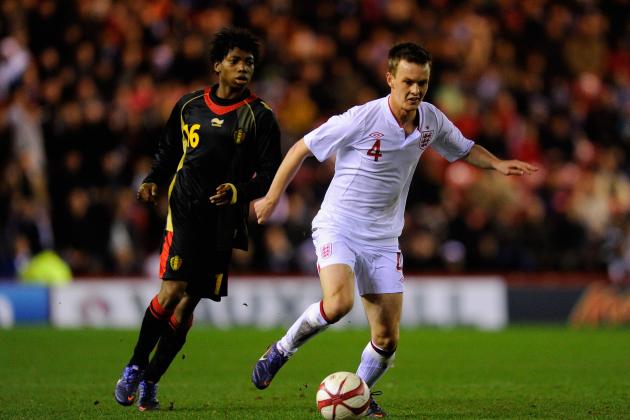 Stu Forster/Getty Images

There are, of course, a couple of young players in the squad who may yet develop into the next Chelsea captain.
In particular, Ryan Bertrand and Josh McEachran come to mind.
Bertrand is beginning to break through into the first team, but may not be an obvious leader. However, he has captained England at the under-21 level.
McEachran is a young player that is popular with the fans, but we will still have to wait to find out if he is going to match up to his potential.
So there we have it.
Is one of these eight players the future captain of Chelsea? Who else would you put forward?
Let me know in the comments section.
One thing that we do know for sure, John Terry is the captain right now, and it is a title that he is unlikely to give up for a while.