UFC 153 Superlatives: The Best and Worst from the Entire Fight Card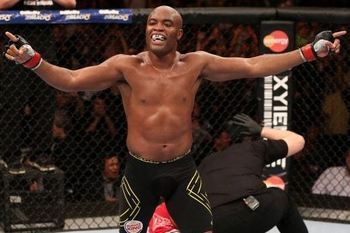 Josh Hedges/Zuffa LLC via Getty Images
Following injuries to Jose Aldo and Quinton Jackson, UFC 153 looked like it could join UFC 151 as the only events to ever be cancelled in UFC history.
However, middleweight champion Anderson Silva decided to step up and take a light heavyweight bout with Stephan Bonnar. That matchup, and the addition of a bout between Antonio Rodrigo Nogueira and Dave Herman, would help save UFC 153 from cancellation.
Even with some mismatched main card fights, UFC 153 produced several entertaining moments and proved to be an event worth keeping.
Still, Saturday night in Rio de Janeiro, Brazil, was not without flaws. The fight card saw a number of premature stand-ups and a controversial decision that led to Reza Madadi's first loss inside the Octagon.
Every UFC event has its high and low points. These are the best and worst from the entire UFC 153 fight card.
Begin Slideshow

»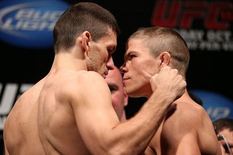 Josh Hedges/Zuffa LLC via Getty Images
As excellent as his jiu-jitsu is, Demian Maia had gone nine fights without securing a submission heading into UFC 153. Not since a triangle choke of Chael Sonnen in February 2009 had Maia forced an opponent to tap.
Maia put his slump to an end in his second UFC bout as a welterweight by catching Rick Story in a neck crank halfway through the opening round.
The win showed Maia could quickly become a contender in the welterweight division as he became the first fighter to ever finish Story in any form.
Story holds wins over the likes of Johny Hendricks, Jake Ellenberger and Thiago Alves. Nonetheless, Maia made it look easy against the 170-pound fringe contender.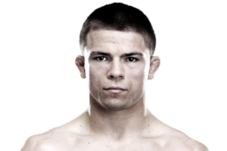 UFC.com
Once a winner of six straight UFC bouts, which included victories over Johny Hendricks and Thiago Alves, 28-year-old Rick Story has now lost three of his past four fights after being submitted by Demian Maia at UFC 153.
Despite this rough patch, Story has never been dominated like he was by Maia on Saturday. The Brazilian scored three takedowns in under three minutes and nearly tore Story's head off of his shoulders with a nasty neck crank.
Story has proven in the past that he has the potential to contend for a 170-pound title, but he clearly needs to make some major changes in his training to get back on track.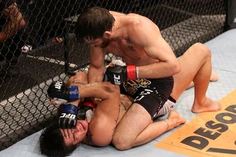 Josh Hedges/Zuffa LLC via Getty Images
Long criticized for his methodical fighting style, Jon Fitch showed up at UFC 153 as a completely different fighter. After taking Erick Silva to the ground, Fitch took several risks that made for a very action-packed fight by his standards.
Though there were some scary moments for the American Kickboxing Academy product, Fitch was able to get the better of Silva in the grappling department and took a decision win after breaking his Brazilian opponent down and dominating the third round.
After being knocked out by Johny Hendricks, these are the types of performances Fitch will need to re-emerge as a top contender in the welterweight division.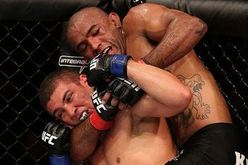 Josh Hedges/Zuffa LLC via Getty Images
Heading into UFC 153, Sergio Moraes was coming off of a loss in the middleweight finals of The Ultimate Fighter: Brazil.
Renee Forte was competing inside the Octagon for the first time since his appearance on the reality series.
Essentially, both fighters were fighting for their jobs on Saturday, but you never would have known by watching the first two rounds of their bout.
Though their fight lasted more than three minutes into the third frame, Moraes and Forte only combined for 42 significant strikes throughout their meeting at UFC 153. While Moraes did well to finish the fight with a submission, this was simply not the performance many expected from him after his barn burner with Cezar Ferreira.
Besides that, any fight that ends with one dude kissing another on the cheek is not something I'd be interesting in watching again.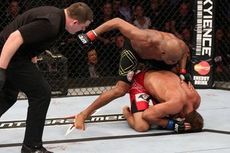 Josh Hedges/Zuffa LLC via Getty Images
Most felt Anderson Silva would pick Stephan Bonnar apart in the stand-up department at UFC 153, but just as many questioned whether or not Silva could stop Bonnar with strikes.
After all, Bonnar had only been finished via cuts throughout his entire career.
Silva made finishing Bonnar look easy by taunting the former The Ultimate Fighter runner-up before driving a knee into his opponent's body. Bonnar dropped to his knees and was unable to regain the strength to defend himself from Silva's follow-up punches.
It took Silva just 19 strikes to put away a fighter who had taken 171 of Forrest Griffin's best shots without being stopped.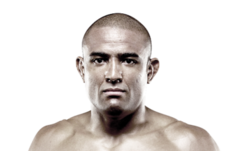 UFC.com
In a three-round fight that was less than two minutes away from going to the scorecards, Sergio Moraes landed only 16 significant strikes.
Moraes eventually found a way to keep the fight on the ground long enough to lock up a rear-naked choke, but the striking technique the Brazilian showed while standing was troubling.
A former jiu-jitsu world champion, Moraes has an outstanding ground game. However, unless he improves quickly in the stand-up department, Moraes may not be looking at a very long stay with the world's premier MMA organization.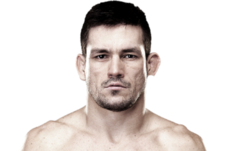 UFC.com
Demian Maia is one of the most skilled grapplers in MMA history, and it showed in his second career welterweight fight against Rick Story on Saturday.
Though Story has displayed some solid wrestling in the past, Maia took the fringe contender down three times in less than three minutes. Once on the canvas, it was only a matter of time until Maia was threatening with a submission.
With one of the nastier neck cranks you'll ever see, Maia forced Story to tap and took a big step toward becoming a title contender in the 170-pound division.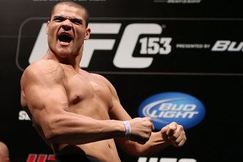 Josh Hedges/Zuffa LLC via Getty Images
A strong case could be made that Rick Story displayed the worst grappling at Saturday's event, but he was taking on an opponent in Demian Maia who is slightly more experienced inside the cage than Wagner Prado's UFC 153 opponent, Phil Davis.
There's no shame in being out-wrestled by a former NCAA champion wrestler like Davis, but the Penn State alumnus has had trouble setting up takedowns in an MMA setting, and that issue appeared non-existent against Prado.
Prado gave up five takedowns in less than two full rounds and eventually succumbed to an anaconda choke that he had to have been training to defend as it is one of Davis' go-to submissions.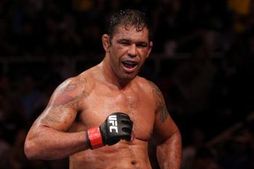 Josh Hedges/Zuffa LLC via Getty Images
After two appearances in his home country, it's become clear that few MMA moments can match the emotion of an Antonio Rodrigo Nogueira win in Brazil.
Facing off against an opponent in Dave Herman who had controversially stated that jiu-jitsu doesn't work on him, Nogueira locked up an armbar for a second-round submission victory.
Besides proving Herman wrong, Nogueira brought an entire nation to its feet once again and left Anderson Silva in tears back in the locker room just before his main event bout with Stephan Bonnar.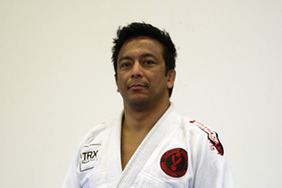 Josh Hedges/Zuffa LLC via Getty Images
Fernando Yamasaki does not officiate nearly as many high-profile fights as his brother, Mario Yamasaki, and we saw why at UFC 153.
In multiple fights, F. Yamasaki prematurely stood combatants up due to what he considered lack of activity.
There was really no justifiable reason for any of F. Yamasaki's stand-ups on Saturday. The UFC promotes mixed martial arts bouts. They don't promote kickboxing bouts with takedowns mixed in.
After his several questionable calls at UFC 153, don't expect F. Yamasaki to be receiving any more assignments inside the Octagon anytime soon.
Statistics via FightMetric.com.