5 Things We Learned about the Chicago Bulls During 2nd Week of Preseason
Drew Hallowell/Getty Images

The Chicago Bulls have so far played four games in the 2012 preseason. Their record thus far is 2-2, and that is an accurate depiction of how this team has performed. They have been overall inconsistent, looking great and terrible at times, often during the same game.
The season starts before long, and the team has already begun to take shape. We have seen many themes and ideas already that will be omnipresent throughout the season. Here are five such themes.
Begin Slideshow

»
Jonathan Daniel/Getty Images

So far in the preseason, the Bulls are really struggling to produce on the offensive side of the ball. Chicago is averaging a mediocre 87.5 points per game through four games. If you take away their 100-point outburst today, it drops to 83.3 points per game.
In addition, the Bulls only have three players who are shooting over 41 percent from the field right now: Rip Hamilton, Joakim Noah and Nazr Mohammed. That leads to an overall field goal percentage of 38.5 percent.
Chicago will have trouble scoring all season without Derrick Rose, and this preseason only proves it.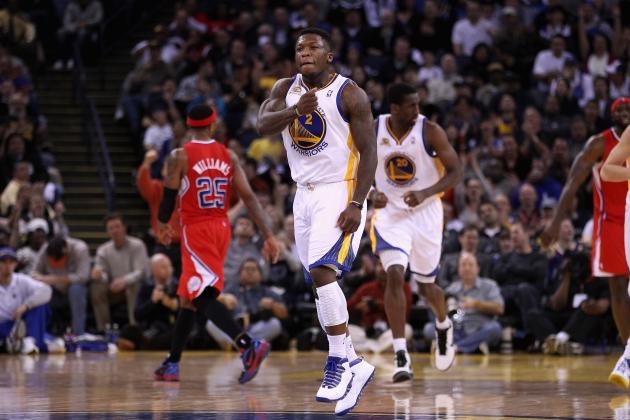 Ezra Shaw/Getty Images

Nate Robinson is a guy who came for an absolute bargain at the league minimum. Robinson averaged double-digit scoring numbers and solid assist numbers while backing up Stephen Curry in Golden State last season.
Robinson will be the consistent backup point guard to Kirk Hinrich this year in Chicago. Fans may remember John Lucas III coming in and having big performances, or struggling and hindering the team. Nate Robinson is a much better player than Lucas, but he has many of the same issues. We saw tonight that he can drop 24 on any given night, but he could easily hurt the team as well with his erratic shooting.
That's a story line we will watch throughout the season.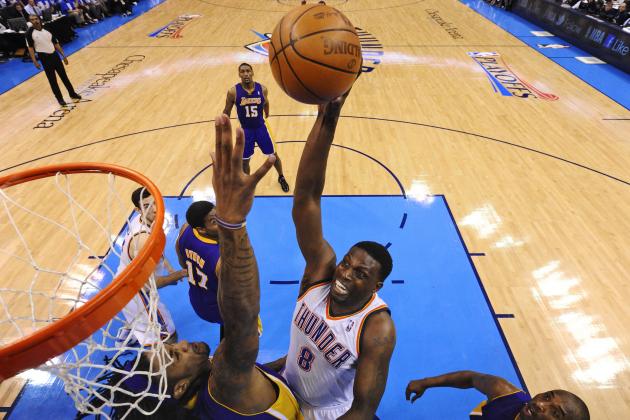 Pool/Getty Images

Nazr Mohammed is a player who was signed as an afterthought this offseason by the Chicago Bulls. There were effectively no expectations coming into the season for Mohammed, as it was just a given that the Bulls severely downgraded by swapping him for Omer Asik.
In the four preseason games that have been played, Nazr Mohammed has proven that he is a solid offensive big man. He's demonstrated a jump shot, a post game and a decent passing game. While he is nowhere near Omer Asik on defense, he has impressed and deserves a spot in the rotation.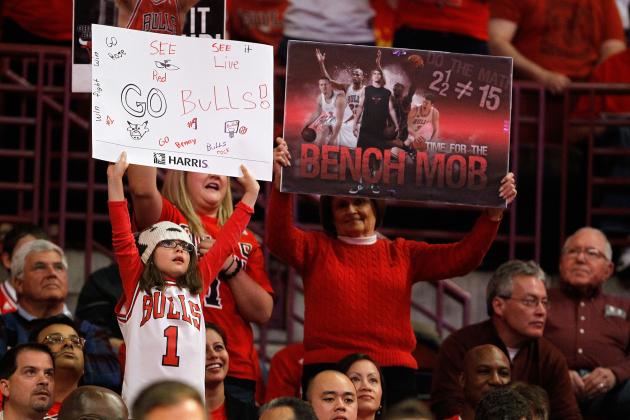 Gregory Shamus/Getty Images

For the past two seasons, the Bulls have had a hockey-style "Bench Mob" rotation. This rotation consisted of five bench players that would play on the court as a unit rather than time-fillers. The Bulls utilized this group to great success throughout the regular season.
However, this season, the team does not have a rotation that fits cohesively together like the Bench Mob did. Look for a more traditional bench this year from the Bulls.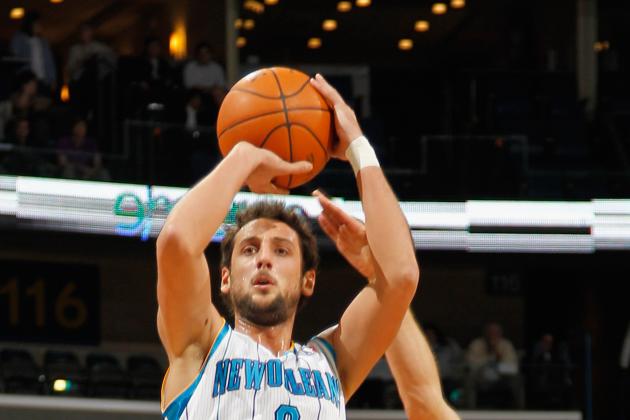 Chris Graythen/Getty Images

This offseason the Bulls lost many things with the departure of the Bench Mob. However, perhaps the greatest thing that Chicago lost this offseason was overall shooting. Kyle Korver has been one of the best shooters in the league for years now. C.J Watson helped augment the team's three-point numbers to great effect. Both players left for new destinations this offseason.
This preseason, no player has stepped up and hit long-distance jumpers. Through four games, the Bulls have hit merely four three-pointers. If you take out Nate Robinson's explosion tonight, the Bulls have only hit six total treys.
The total three-point percentage of the team thus far is under 18 percent, and that's just not acceptable. When Derrick Rose comes back, the Bulls will need to improve that number if they want to be successful.