Chelsea Transfer News: Why Chelsea Won't Sign Radamel Falcao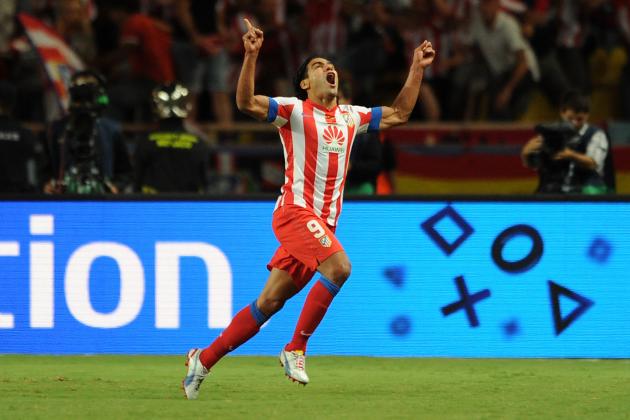 Chris Brunskill/Getty Images

Radamel Falcao is one of the hottest strikers in world football at the moment and is rumored to be the subject of a move this winter by European champions Chelsea as they seek to sign the Atletico Madrid attacker over the January transfer window.
The Daily Mail reports that Chelsea are considering an offer of £46 million for the 26-year-old Colombian international as they seek to add another world-class striker into their already very strong playing group.
However, as wonderful and appealing as the addition of Falcao is for Chelsea, it isn't a move that's going to take place at all this season.
Read on to find the reasons why you can expect the Blues not to sign Radamel Falcao at all this coming transfer window.
Begin Slideshow

»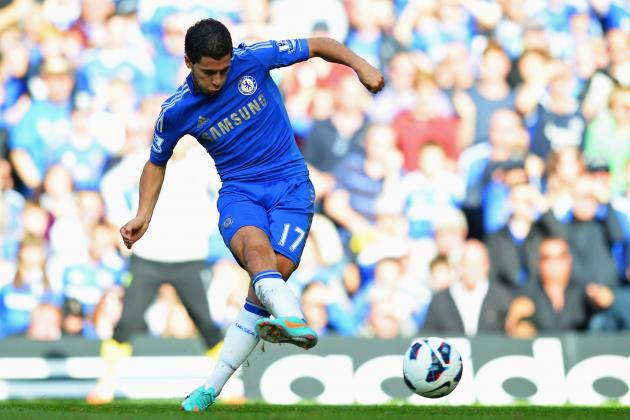 Mike Hewitt/Getty Images

It might seem obvious and therefore unnecessary to point out, but the fact is that Chelsea do not need Radamel Falcao. Yes, the English Premier League and UEFA Champions League aren't won by January, but given the squad that they have, there's nothing to suggest that the Blues need Falcao in their lineup.
Sure they might want him, but they do not need him. For if they truly did need another striker, they would not have let Romelu Lukaku go on loan to West Bromwich Albion this season.
The Blues' attack has scored the second-most goals in the Premier League this season, and with Fernando Torres finding his feet so far this year, the need for a true goal-scoring striker doesn't seem as necessary as it might have seemed last season.
Eden Hazard and Juan Mata are running riot throughout midfield and have both shown that they are more than capable of destroying defenses at will.
Falcao's presence, whilst helpful, isn't needed at Stamford Bridge.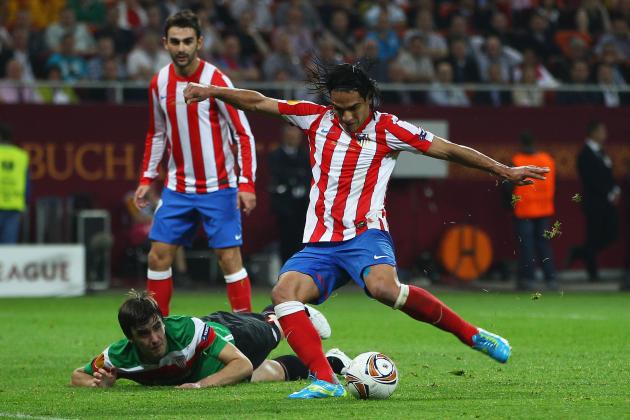 Alex Grimm/Getty Images

Which kind of ties in with the second point as to why Chelsea won't sign Falcao—his price tag and subsequent costs are simply ridiculous.
The Blues would have to at least match his release clause of £46 million to sign the Atletico Madrid striker, which seems like an incredibly large amount of money to spend on a player who may or may not succeed in the English Premier League.
Falcao is brilliant—don't hear me saying otherwise—but the fact remains that you cannot know how a player is going to play until they actually start playing.
Olivier Giroud and Eden Hazard are good examples; both came from the French domestic competition with aspirations of Premier League success, but only one has been able to thrive so far this season.
The same goes for Falcao, who despite being a natural goal-scoring striker, is probably not worth the money that Chelsea would have to shell out to get him. The money is not a problem for the Blues, as we all know, but considering what they could buy for that price, it does seem a little bit of a ridiculous figure for one player—especially given that they already have Torres.
Just to put it into context, have a look at transfers made over the summer transfer window (per the Daily Mail), and see just what the Blues could have bought for £50 million.
Mike Hewitt/Getty Images

You'd have also suggest that if any deal were to take place between Chelsea and Atletico Madrid for Radamel Falcao, it won't be happening over the January transfer window.
If Falcao is firing, which he has done so far this year, the UEFA Super Cup champions will be unlikely to sell him and lose out on the goals and attacking creativity that he brings to their attack.
They will be in championship races of their own, both domestically and across Europe, and will not want to sell their best player halfway through the season and potentially cost them Champions League qualification or title dreams in the process.
Don't be surprised either if Chelsea take this transfer window a little easier than their last one, where they shelled out over £80 million bringing the likes of Eden Hazard, Oscar, Marko Marin, Cesar Azpilicueta and Victor Moses to the club.
The Blues won't want to disrupt the balance of their squad—which we'll touch on shortly—and may well not pursue the big-name player that fans and media rumors might suggest they will.
Keep in mind that up until this season, Fernando Torres was considered somewhat of a transfer flop by the Blues—unable to produce the massive numbers of goals or attacking chances that he created at his former club.
That was the last striker that they paid £50 million for and they did so over the January transfer window. One thinks that they might be a little bit more cautious with their bank balance this January as a result of their past January transfer mistakes.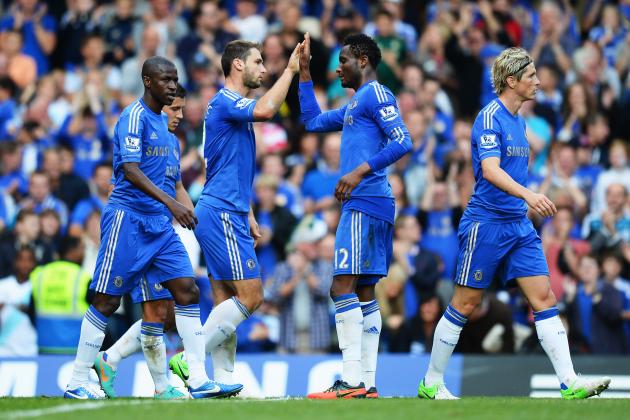 Mike Hewitt/Getty Images

As hinted at previously, the addition of Radamel Falcao into the Blues lineup this season simply isn't one that is good for the West London club both now and in the future.
Were he to arrive, the most likely assumption is that he would replace Fernando Torres—who is in excellent form since the 2012 European Championships—at the top of the Blues' attack while the midfield would remain relatively the same behind him.
The Blues could work toward a 4-2-2-2 or even adopt a different style of 4-4-2, but putting Falcao at the top of the 4-2-3-1 formation seems to be the general consensus as to what his arrival would look like at the European champions.
This isn't good for Fernando Torres, who has been one of their best players so far this year, and it isn't good either for the longevity of young strikers at the club.
After all, if a player like Torres cannot find his way into the starting side, what hope do they have of making it? It is little wonder then, that players like Romelu Lukaku—who is rated at around £20 million—want to leave the club so that they can pick up good playing time.
The Blues will struggle to add good squad depth if they bring in Falcao, for it sends a dangerous signal to both the players within the squad as well as potential transfers that Roberto Di Matteo might want to make over the January or following summer transfer windows.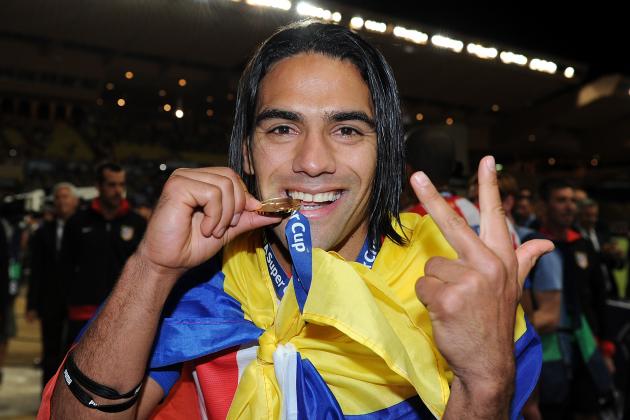 Chris Brunskill/Getty Images

In short, a move by Radamel Falcao to Chelsea this January transfer window isn't a good one of the Blues to make, and as a result, you won't see this transfer take place.
Atletico Madrid obviously don't want to let go of their best player halfway through the season, and even if they did, the arrival of the Colombian international at Stamford Bridge wouldn't be one that would help the club at all moving forward in the future.
They don't need him, and they would struggle to justify another excessive spending period having splurged out dramatically in the past few transfer windows.
Falcao is no doubt a great player and easily one of the greatest strikers currently in world football—up there with Lionel Messi in terms of significance and talent.
He would no doubt succeed at whatever club he ends up at, but it just won't be Chelsea.
Not this season, anyway.
Will Radamel Falcao make a move to Chelsea this January transfer window?
Comment below or hit me up on Twitter: Follow @dantalintyre