Jon Jones vs. Chael Sonnen: Head-to-Toe Breakdown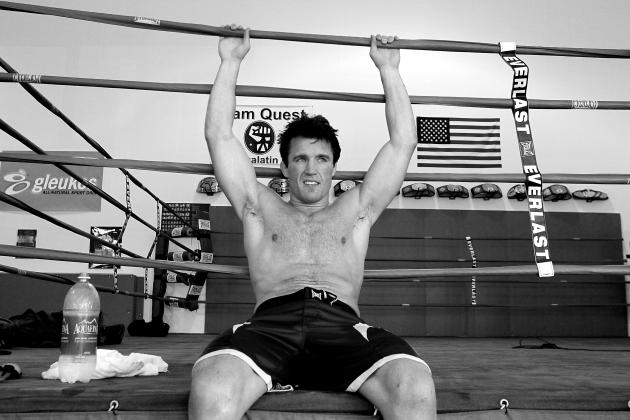 Jonathan Ferrey/Getty Images

Not too many people out there saw this one coming, but the coaches for season 17 of The Ultimate Fighter have been confirmed, and it will be Light Heavyweight Champion Jon Jones coaching against former middleweight title contender, Chael Sonnen.
After Dan Henderson had to pull out of UFC 151 due to an injury, Sonnen offered to step up and face Jones on short notice. Jones, however, declined the fight, and the trash talk from Sonnen began.
Sonnen was going after Jones on Twitter and any other medium he could to try and get the fight with Jones. It appears all that has worked, as Sonnen will fight Jones for the light heavyweight title on April 27.
Let's see who's got the edge.
Begin Slideshow

»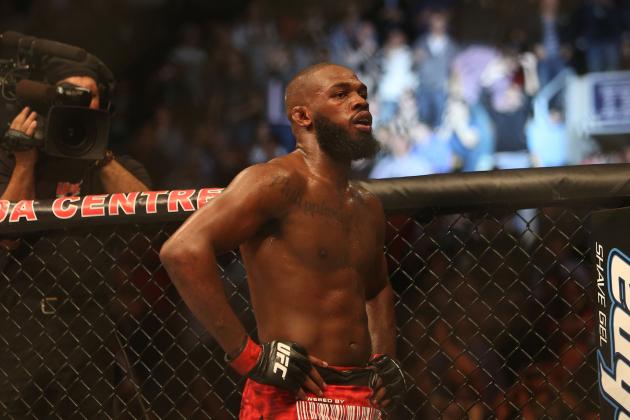 Tom Szczerbowski-US PRESSWIRE

No real surprise here: Chael Sonnen is not known as much of a striker, and while he does have some decent boxing, it's not on the level of Jon Jones.
Jones' striking has progressed at an incredible pace, as he has been able to out-strike Mauricio Rua, Rampage Jackson, Lyoto Machida and others.
Edge:
Jon Jones
Mark J. Rebilas-US PRESSWIRE

This one could go either way, but in terms of pure grappling, not many are better than Chael Sonnen.
Sonnen is known as a wrestler—that is his bread and butter as a fighter and anybody that he wants to take down will generally go down.
So far, the best wrestler that Jones has faced has been Rashad Evans. In their fight, Evans attempted only four takedowns.
Sonnen will certainly try more than that, and has the best chance at being the first person to put Jones on his back.
Edge:
Chael Sonnen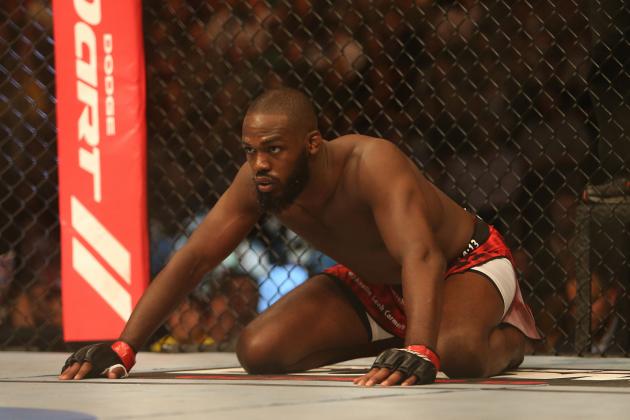 Tom Szczerbowski-US PRESSWIRE

Again, this one isn't much of a shocker.
In his career, Jones has won six fights by submission, including four of his last six, all against top ten opponents.
In Sonnen's career, he has lost by submission eight out of 12 times and has only won one of his fights in the UFC or WEC by submission.
It's a no-brainer who's got the edge.
Edge:
Jon Jones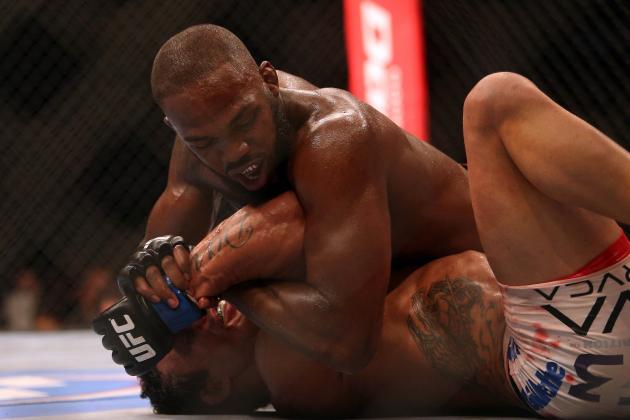 Tom Szczerbowski-US PRESSWIRE

Jon Jones is a big light heavyweight. He cuts a lot of weight to make the 205-pound limit.
Chael Sonnen is moving up to light heavyweight from middleweight. He normally cuts a lot of weight to make 185 and will be cutting significantly less to make 205.
That will likely mean a major strength advantage to Jones.
Edge:
Jon Jones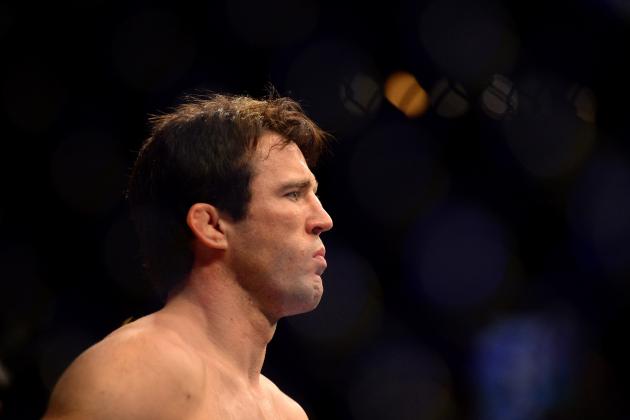 Mark J. Rebilas-US PRESSWIRE

The lack of weight-cutting will work in Sonnen's favor as far as cardio.
Sonnen has always been known as a fighter who has an endless gas tank. The fact that he's not cutting a lot of weight for this fight will only add to that perception.
Jones hasn't exactly looked tired in recent fights, but the pace that Sonnen can and will push will be more than anything anyone else has thrown at Jones.
Edge:
Chael Sonnen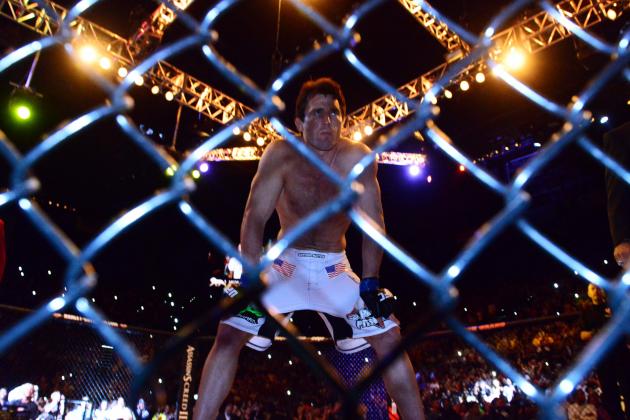 Mark J. Rebilas-US PRESSWIRE

Jon Jones:
It's interesting that Jon Jones would accept this fight, saying that he wouldn't let Sonnen talk himself into a title shot and all that stuff, and yet, here we are.
Jones will likely be looking to make an example of Sonnen, and I think we may see the most aggressive Jon Jones yet. Whether that works to his advantage or disadvantage, we'll all find out on fight night.
Chael Sonnen:
Chael has managed to talk himself into a title shot against one of the top three pound-for-pound fighters on the planet.
He lost his last fight, which was a middleweight title shot, and now gets a shot at the light heavyweight title. He will have the best chance of anyone yet to put Jones on his back during the fight, and he will have even more of a chance to get under Jones' skin when they coach on The Ultimate Fighter.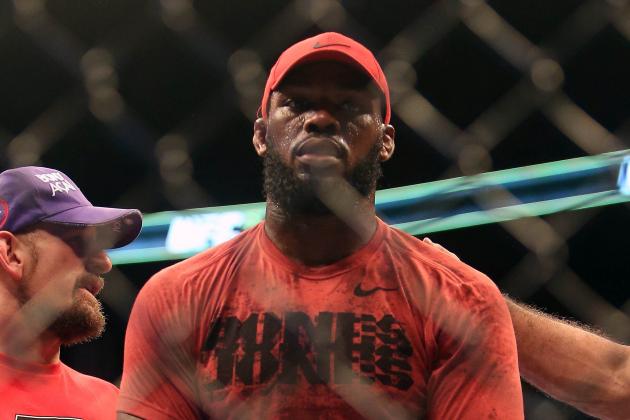 Tom Szczerbowski-US PRESSWIRE

Jon Jones makes people who normally fight in the same weight class look small. Jones is going to dwarf Sonnen come fight night.
Sonnen's only chance to win this fight is to take Jones down and beat him up, but the odds of that happening are slim. Given Jones' wrestling credentials, he will likely be able to avoid the takedown and keep the fight on the feet, where he will proceed to use his reach to pick Sonnen apart.
He may even try and get a triangle choke just to put a cherry on top of his victory.
Prediction:
Jon Jones wins by fourth round submission

Tim McTiernan is a Featured Columnist for Bleacher Report. For the latest news on everything MMA, follow him on Twitter @TimMcTiernan.