Oklahoma State Football: 5 Keys to the Game vs. Iowa State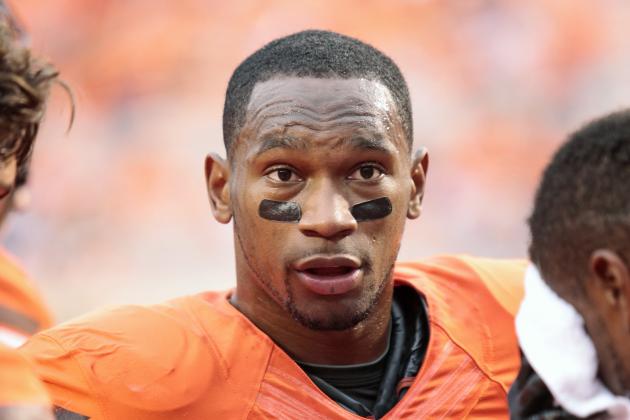 Brett Deering/Getty Images

The Oklahoma State Cowboys had a disappointing weekend in the rain against the Kansas Jayhawks last weekend but look to rebound at home against the Iowa State Cyclones.
This game has a little more riding on it than you might think when you look at it on paper. After all, the Cyclones are the only team the Cowboys didn't play for the national championship last season.
If that doesn't light a fire under the lackluster Cowboy squad, I don't know what will. Look for them to come out aggressive and really take it to Iowa State.
Begin Slideshow

»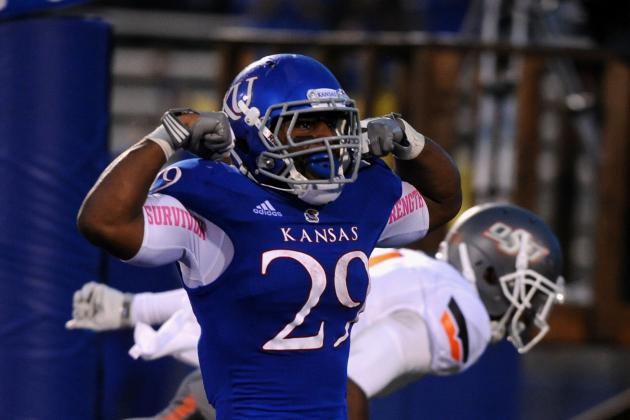 John Rieger-US PRESSWIRE

Was it an embarrassment to only beat the Big 12's worst team by six points?
Yes, but Oklahoma State fans can't forget that their squad played in a downpour that was delayed for over an hour.
True, you can't make excuses, but it's a little more understandable that the offense wasn't on top of its game given the elements.
Because of this, the team has to forget about Kansas quickly and get back to their explosive ways, because the Pokes need to put up 30-plus points in every game if they want to win.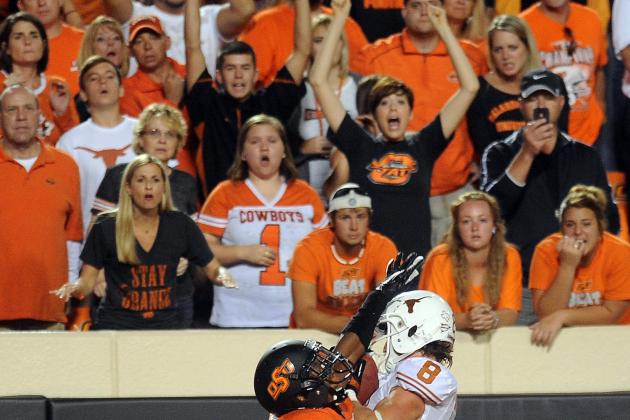 Mark D. Smith-US PRESSWIRE

I feel like a broken record saying this every week, but the Cowboys need to cause some turnovers if they want to take the steps toward being a good team.
They were absolutely dominant in this department last, but, even with a more experienced defense, they just haven't been able to produce that same magic in 2012.
I can remember last year thinking, "This has to end sometime," and it never did. They just continued to get takeaways. This year I'm saying, "This has to get better at some point," and I'm a little worried that it never will.
Thankfully, Iowa State's quarterbacks have given the ball away quite a few times this year, and I'm hoping that trend continues in Stillwater.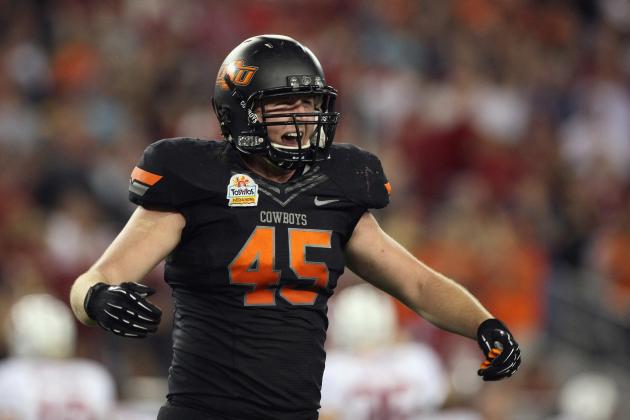 Donald Miralle/Getty Images

This key is mostly aimed at the defense. They've been gashed for huge rushes late in the game against their past two games and when you watch the players, they look to be exhausted.
I don't know if it's the lack of conditioning or if the defense is just thin across the board, but you're not going to win many games when you're falling apart late in the game.
The whole needs to really step it up and come away with a big fourth quarter to put to rest any doubts of their conditioning and heart.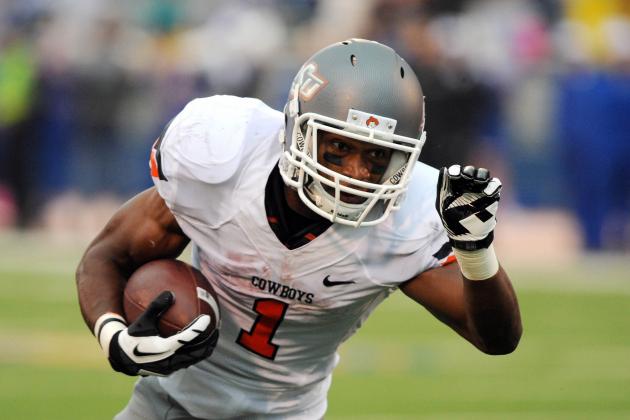 John Rieger-US PRESSWIRE

The offensive line as a whole played pretty poorly against the Kansas Jayhawks, especially in the run game. In my experience, the easiest way to get over that is to get back to basics.
The team needs to give Joseph Randle and company some easy, between-the-tackles runs early in the game and reestablish their confidence.
Oklahoma State can obviously run the ball effectively, as seen against the Texas Longhorns, but they struggle against weaker competition. Some of that comes down to the weather, but, just like Stella, they need to get their groove back.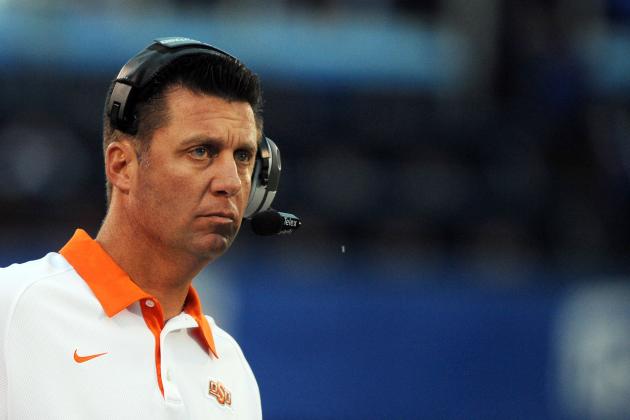 John Rieger-US PRESSWIRE

As I said in the opening slide, Iowa State probably cost the Cowboys a national title shot with last year's overtime victory.
This game has most likely been circled on Mike Gundy's calendar since that happened and you can bet that he, and everyone else, is going to bring some anger to field.
They have to harness that emotion and use it the right way. They can't play too angry or someone will rack up penalties or get injured, but if Gundy plays it right, he can make his team come out and crush the Cyclones with inspired play.