The Golden State Warriors have undergone major changes in the last few years. They hired a new coach in Mark Jackson and have decided to build a contender the "right way." Trading Monta Ellis for Andrew Bogut during the 2011-12 season was a big step in that direction, but it will do them no good in 2013 if Bogut continues to be sidelined with an ankle injury.
Bogut injured his left foot on January 25th and has not played in a single game since. While he has yet to be cleared for any five-on-five activity, Bogut is hopeful that he will be ready by the start of the 2012-13 season.
According to Matt Steinmetz of CSNBayArea.com, Bogut wants to play in the Warriors' season opener on October 31st against the Phoenix Suns, but that may not be possible given his injury and progress. Bogut stated that while he wanted to be out there with his team, he would wait as long as necessary in order to do what was best for his health.
While I'm sure we can all understand Bogut's need to stay out as long as necessary and get better, it is also pretty clear that his absence significantly hurts his team. Monta Ellis is no scrub. This team got rid of him for Bogut, and it has yet to see any return on that investment.
Bogut has averaged 12 points and nine rebounds per game in his career. He is a 7'0" center who is one of the more underrated big men in the league. Just having him on the floor makes the Warriors' much better.
His ability to defend down low and protect the rim is something Golden State has not had in at least a decade, probably longer. This team has been deficient on the defensive end for years, and Bogut is the type of big man who can help erase some of those deficiencies.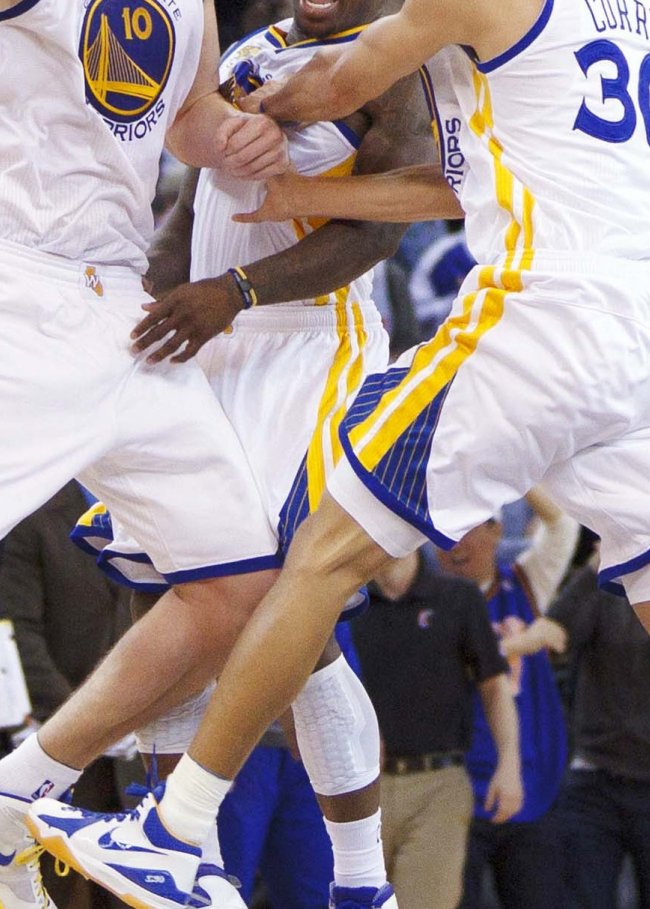 Jason O. Watson-US PRESSWIRE
With the young talent that has been assembled in Stephen Curry, Klay Thompson, David Lee and the newly-drafted Harrison Barnes, this team looks like a future contender. With some of the talented veterans they have like Carl Landry, Richard Jefferson, Brandon Rush and Jarrett Jack, they might even be able to contend for a playoff spot this season.
However, grabbing such a playoff spot is impossible without Bogut. Don't take my word for it, here is what Steinmetz quoted Warriors head coach Mark Jackson as saying about the situation:
"It certainly affects us. The reason why is because he's our starting center and he's a weapon that we don't have. Festus can duplicate some things defensively – he can protect the paint, he can block shots and he can rebound. But Bogut's ability to obviously defend, to post up to pass the basketball gives us a weapon that we haven't practiced with. It definitely affects us. And guys on this team have never played with him before and he's never played with them. But that will take care of itself."
We really have no idea how much better Bogut will make this team because he has never stepped on the court with them. We do know that he would be better than rookie center Festus Ezeli, who is still years away from being ready for that kind of role.
The Golden State Warriors have the look of a team that is finally ready to be a serious player in the Western Conference. The presence of a healthy, active Bogut is vital toward that happening, not just in the 2012-13 season, but also in the seasons that lie ahead.