How the 2012 MLB Playoffs Changed the Free Agency Picture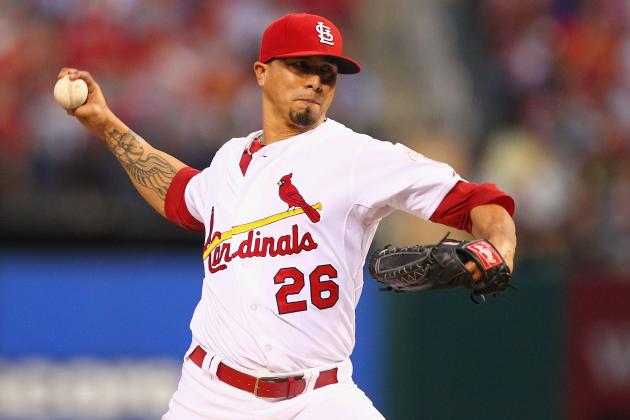 Dilip Vishwanat/Getty Images

The 2012 MLB playoffs aren't even halfway finished and it's already been the most insane, entertaining and unbelievable postseason in many years. With come-from-behind wins, walk-off homers and epic collapses, we've had a year's worth of theatrics in just 26 games.
Some unexpected heroes have surfaced (looking at you, Daniel Descalso) and big-time players have faltered (I haven't forgotten you, Coco Crisp). And though most players likely aren't paying attention to this fact, every potential free agent out there is auditioning on the biggest stage.
There is always a certain set of scouting reports and expectations attached to players in their final year of a contract, but a big October can swing their future fortunes immensely.
Free-agents-to-be in the 2012 playoffs have already seen their stocks rise or fall. Here are 10 ways the 2013 free agent class has changed because of the playoffs.
Begin Slideshow

»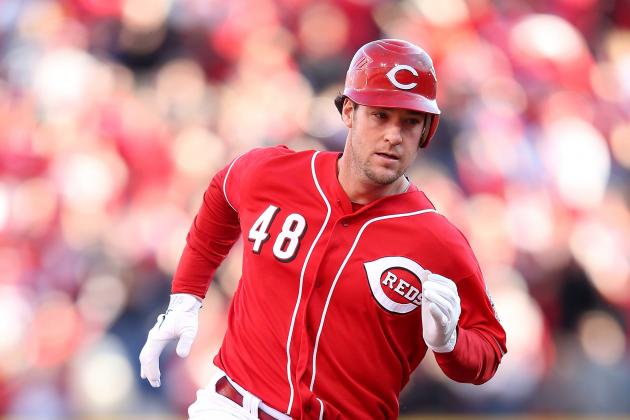 Andy Lyons/Getty Images

Any team looking for some right-handed pop in the middle of their order will have a much more difficult time finding it this winter.
Ryan Ludwick seems to have earned himself another year in Cincinnati with a big regular season and even bigger NLDS against the Giants. Ludwick hit .333 with three homers against San Francisco.
Though they lost in five games, Ludwick was one of the only hitters on the Reds who continued to swing a hot bat after they went up 2-0. He has a $5 million mutual option, and I'd be shocked if he wasn't back in 2013, especially as the Reds aren't sure what to expect from Drew Stubbs these days.
And if any teams are searching for a switch-hitting outfielder who can steal bases at the top of the order, good luck wrangling Angel Pagan from the Giants.
After Melky Cabrera guaranteed that he wouldn't be back in orange and black next season, the Giants were free to set their sights on retaining Pagan.
Even though Pagan only had three hits in the NLDS against the Reds, he drove in four runs and sparked a couple rallies in the final three games that helped seal the deal for the Giants. Pagan seems to like playing for the Giants and I'm guessing they will make it a priority to bring him back on a multi-year deal.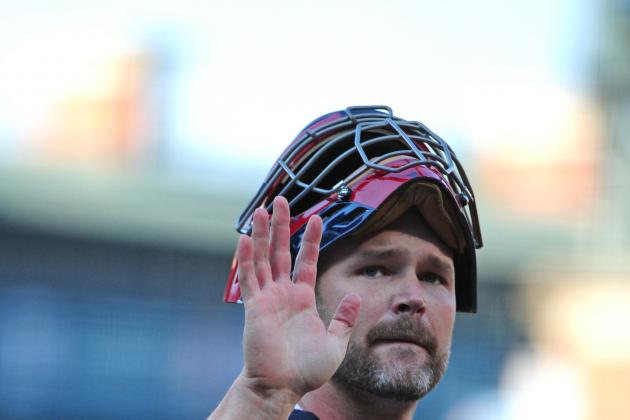 Scott Cunningham/Getty Images

They aren't the usual suspects, but Russell Martin and David Ross have both earned a shot at a decent multi-year deal from someone. My gut tells me that Martin will stick in the Bronx since he's one of the only players who actually had some good at-bats in the postseason so far.
Fredi Gonzalez's controversial benching of star catcher Brian McCann in favor of David Ross in the play-in Wild Card loss paid off big time. Ross smacked a huge home run that gave Atlanta all the momentum in that game before they blew it on defense.
Martin has been a solid backstop for the Yankees all year, and I think they will reward a guy who's still fairly young (30 years old this season) and can hit for some pop at the bottom of the lineup.
I'm not sure where Ross will end up, but he should get a shot at least at a Spring Training competition for a starting catching job.
Could a team like the Pittsburgh Pirates come calling for the services of Ross at catcher after he went 3-for-4 in that Wild Card game?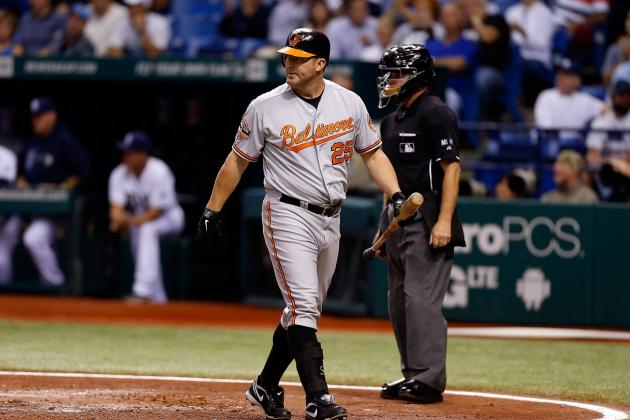 J. Meric/Getty Images

Five aging, still serviceable players immediately come to mind from this year's postseason that we may have seen the last Major League game of. Chances are that most, if not all, will return for at least a part-time role in 2013.
These guys have been playing baseball for a living their entire lives, and it's hard to break away. But given their dip in production, age, and free agent status, we could be seeing the last of the following players:
Lance Berkman
Aubrey Huff
Eric Chavez
Scott Rolen
Jim Thome
None of these guys did anything to warrant more than an honorary, shot-in-the-dark type of one-year contract in 2012, especially in the playoffs.
Most have been relegated to pinch-hitting or back up duties anyway, but it will be an interesting storyline to follow.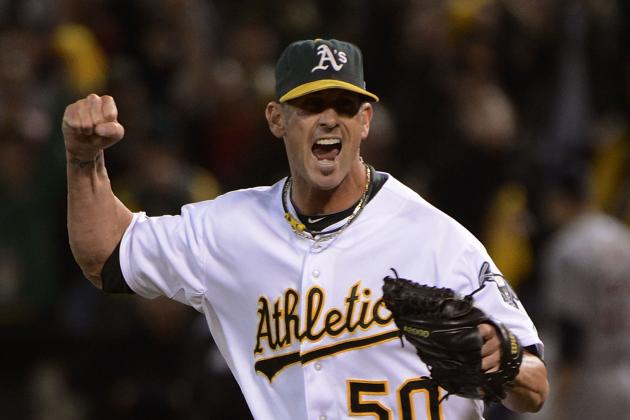 Thearon W. Henderson/Getty Images

Three absolutely essential late-inning relievers might be on the move this winter, whether because of price, performance or simple bullpen overload.
For example, could Grant Balfour, despite a lock-down postseason and stretch run, be finished in Oakland? The 35-year-old Australian fireballer has a $4.5 million club option with the A's for 2013, but that would literally eat 10 percent of their payroll.
With so many options in the bullpen like Ryan Cook and Sean Doolittle, the A's might be willing to cut ties with a fan favorite who would just cost too much money. That being said, there will be a team somewhere looking to bring on a good reliever to challenge for the closer's role.
In Cincinnati, the Reds have Jonathan Broxton, who is due to be a free agent and might get some sizable offers from teams in need of an established closer.
He's only 29 years old, a former All-Star who throws straight heat. He could become a featured reliever on another good team in 2013, if he can land in a spot with a pitching coach who can help him through mental struggles in tough spots on the mound
Lastly, the Tigers have a lot of thinking to do on Jose Valverde.
Crazy antics aside, the closer gave up a few leads in the playoffs already, but was picked up by his teammates. I can't imagine the Tigers wanting to give him another deal after the torture he's put them through over the years.
But given that he has converted almost all of his save opportunities in his career, he's got to be worth a look from someone.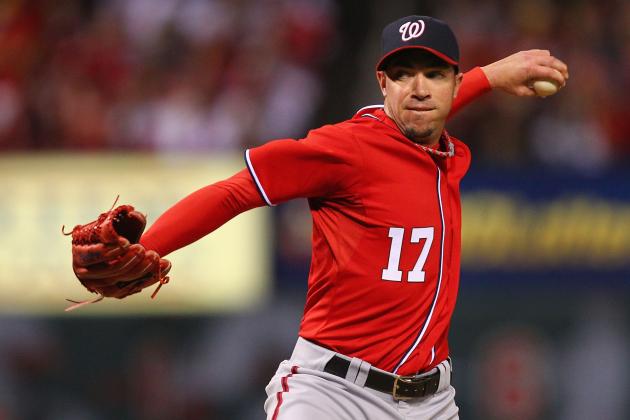 Dilip Vishwanat/Getty Images

Though closers relocating might become a theme of the off season, there are a few set-up men who I don't believe will be going anywhere.
Let's start with the two guys who have options for the 2013 season.
Rafael Soriano was brilliant in place of Mariano Rivera in 2012, and he's continued to be good in the postseason, despite having zero save opportunities thus far. Soriano has thrown a scoreless 4.1 innings in the Yankees first seven playoff games, allowing only two hits in the process.
With Rivera expected to come back and resume the closer's role, I think Soriano will gladly accept his $14 million option to secure the eighth inning. If worst comes to worst, the Yankees have a seasoned closer to step up if Rivera goes down again.
In Washington D.C., Sean Burnett has been filthy from the left side out of the 'pen.
He got tagged for a few runs in Game 2 of the NLDS, a game-long shellacking by the Cardinals. But his ERA was below 3.00 for the season and he's a solid lefty out of the 'pen at a one-year option price of $3.5 million.
It would be well worth the Nationals' effort to keep him around another year.
And lastly, Jeremy Affeldt has proven himself still worthy of an important role in the San Francisco bullpen with the big outs he's gotten in the playoffs this season.
In 4.2 innings of work, the lefty has given up three hits and no runs. His contract ends when his season ends, and with guys like Clay Hensley and Guillermo Mota also up for free agency, I think the Giants will stick with Affeldt on a two-year deal.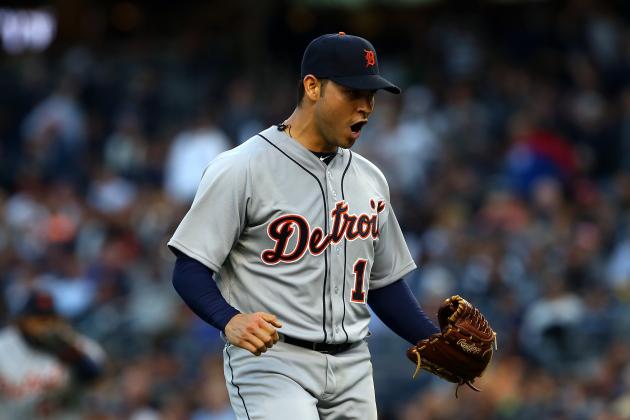 Alex Trautwig/Getty Images

The way that Anibal Sanchez and Hiroki Kuroda have pitched in Detroit and New York, respectively, may have earned each of them another year or two on these teams.
The main issue with Kuroda is whether he even wants to stay in MLB, considering he almost went back to Japan last winter.
He could be looking at another one-year, $10 million deal from the Yankees who are absolutely desperate for quality starting pitching. Kuroda hasn't just been quality, he's been fantastic, throwing 16-playoff innings, allowing ten hits, five runs and a 14:1 strikeout to walk ratio.
As for Sanchez, he actually out-dueled Kuroda in Game 2 of the ALCS this past weekend, twirling a seven-inning, three-hit, seven-strikeout gem. He also had a nice start in the ALDS against Oakland, and has certainly earned an offer from Detroit.
If the Tigers let him walk, he will be one of the more coveted starters on the market.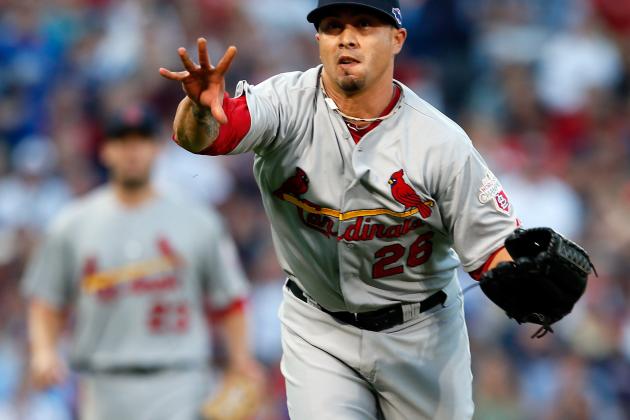 Kevin C. Cox/Getty Images

We knew Lohse would be one of the top two or three starters on the market, but was it really justified?
He had two great seasons in St. Louis and a nice playoff run in 2011. But were we to expect that 2011 wasn't just a one-time thing based on his career performance?
I sure did.
After he out-pitched Kris Medlen in the Wild Card game, Lohse thoroughly dominated the Nationals in Game 4 of the NLDS, though that game was lost 2-1 when Jayson Werth hit a walk-off homer against Lance Lynn.
The Cardinals offered Jake Westbrook a one-year deal during the season to stay on in 2013, but we didn't hear much about an extension with Lohse. All signs indicate that Lohse will be testing the market and likely signing a pretty wealthy deal for three or four years this winter.
His playoff performance has cemented Lohse as the second most sought after starter in the free agency pool, assuming Zack Greinke doesn't re-sign in Anaheim. If that goes down, Lohse is the clear-cut number one free-agent pitcher in my mind.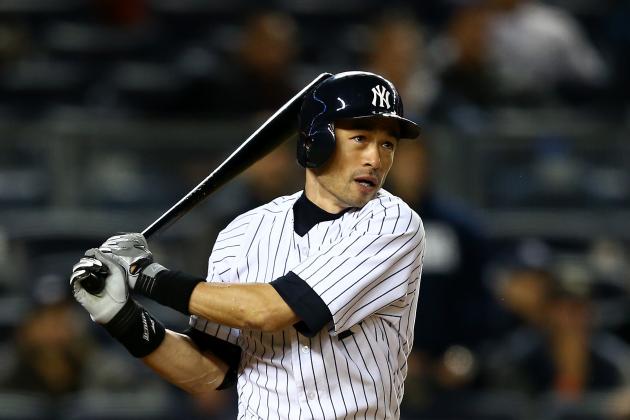 Al Bello/Getty Images

This isn't just based on the one failed diving play by Nick Swisher in Game 1 of the ALCS—the Yankees will be looking to start the 2013 season with more star power in that outfield.
My best bet is that Swisher will be signing elsewhere as a free agent, while the Yanks pick up Curtis Granderson's $15 million option.
That leaves Granderson as the only sure thing in New York.
But I believe that the Yankees will give Ichiro a couple more seasons if he wants them, especially the way he's been coming through in the clutch since donning the pinstripes.
And to fill out the outfield, I think the Yankees will make a strong run at former Brave and free agent Michael Bourn, who would add an insane element of speed and defense to this team that would make them even more formidable.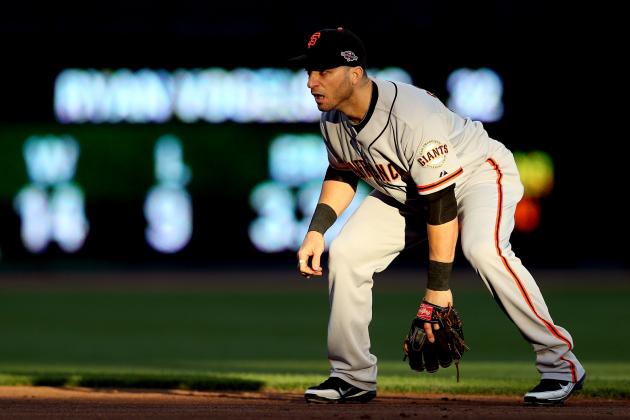 Jonathan Daniel/Getty Images

I don't think that Stephen Drew will be back in Oakland in 2013.
He made one heck of an impact with that team down the stretch and in the playoffs, but he has a $10 million club option from his time in Arizona. The A's may try to pick it up if they don't have to pay full price.
Marco Scutaro, acquired mid-season from the Rockies, was the Giants most consistent and dangerous hitter behind Buster Posey. He instantly became a fan favorite in San Francisco and should be brought back to play second base in 2013.
Even though Scutaro is only hitting about .200 in the playoffs so far, he's been a fine table setter with Angel Pagan at the top of the order and provided a major spark in the Giants' big comeback against Cincinnati.
Both players, regardless of their career numbers, can defend their positions and seem to come up big in important situations. I think other teams will take notice of what both did, and Drew will be scooped up for a bit of an over payment by a contender in need of infield depth.
Scutaro will stay in San Francisco on a two-year deal worth anywhere from $6-8 million per year.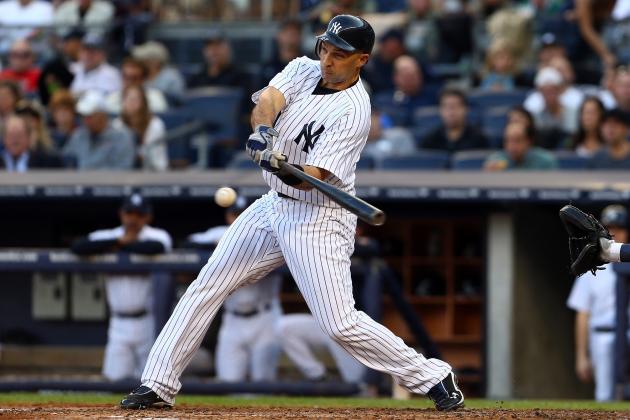 Alex Trautwig/Getty Images

Adam LaRoche was essential to the Nationals playoff run this year and will definitely get some kind of offer from their front office. LaRoche and the Nats actually have a $10 million mutual option for 2013, and I'd be surprised for them to not pick it up, let alone restructure for a couple more years.
LaRoche only managed three hits in the NLDS against the Cardinals, but two of those were essential home runs. He has come up big time and time again and is arguably the team's 2012 MVP.
Letting him walk to a team that needs a left handed power bat would be a big mistake by Washington.
The case for Raul Ibanez is a little trickier—he's going to be 41 years old and is pretty much relegated to DH duties. But if this historic postseason of his is any indication, the guy still has a clutch gene unmatched by most players.
With such a fluid, quick swing from the left side, Ibanez could be a huge asset for a team in need of a full-time DH. Even if Ibanez regresses in 2013, the sheer knowledge of his 2012 postseason will be unsettling for relievers facing him in late-game situations.