WWE Raw Live Results: Reaction and Analysis for October 15, 2012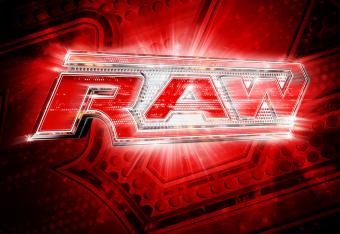 Photo: WWE

Tonight's WWE Raw is sure to be interesting following last week, when CM Punk did his best Jackie Gleason impression.
One of these days... POW!!! Right in the kisser. - Jackie Gleason on The Honeymooners.
Even though the most headline-grabbing event from last week involved something unscripted, we still have plenty to look forward to that will actually be a part of the show.
Tonight, we should get a final decision on if CM Punk will be facing Ryback or John Cena at Hell in a Cell in two weeks.
We also have the tag team tournament still going on, with the two final teams being SinSterio (Rey Mysterio and Sin Cara) and Rhodes Scholars.
If they face off tonight, then we should find out who is facing Kane and Daniel Bryan in two weeks for the belts.
Since Raw usually has SmackDown superstars as well, we could see another encounter between Big Show and Sheamus tonight, although WWE would be wise to keep these interactions at a minimum.
After a pointless debate where the most entertaining thing in the ring was a broken podium and a punch/kick contest on SmackDown, it is becoming glaringly obvious that WWE does not have many ideas for these two.
One of the brightest spots in WWE recently has been JBL on commentary and we can only pray he keeps up the hilarity and history lessons tonight.
During the show, you are encouraged to engage in discussion and debate with fellow fans, so if you are not a Bleacher Report member, make sure to sign up and join in on the fun.
Make sure to bookmark this page and come back tonight when the show goes live for for up-to-the-minute coverage of Raw.
You can follow me on Twitter @BR_Doctor
Thanks for joining me tonight for the WWE Raw blog. Feel free to keep the conversation going in the comments section below. I have a feeling Ryback will be a serious topic of conversation for the next few weeks.
I honestly do not even know what to say about tonight's show. There was a lot of things I wanted to like but I am left feeling very conflicted.
Sheamus and Barrett have the potential to have an amazing feud based on what we have seen as of late and I can only hope that after Sheamus retains against Show that he feuds with Barrett.
Bryan and Kane are getting a bit on the stale side, but Kane pretending to interview Striker after beating him in a match was hilarious.
The idea of Punk losing the WWE title after nearly a year to Ryback makes me feel like I have lost all understanding of how WWE works.
I think Ryback has potential, but he is nowhere near ready for a main event WWE title match. They have a healthy Randy Orton, Alberto Del Rio and Dolph Ziggler and they chose to go with Ryback.
I am going to watch a couple episodes of Fraiser to get back the brain cells I lost tonight.
Ryback is the second person out, which means SuperCena will be out last. The crowd is dead for Ryback even though they were chanting loudly earlier in the night.
Cena gets his usual mixe, but mostly positive response. Boos can still be heard, though.
Everyone yammers back and forth until Cena steps in and talks over everyone to tell Punk to shut the hell up. Vince says everyone should shut up.
Cena says Ryback looks like he doesn't even care about the WWE title and just wants to whip some ass. Cena puts over Ryback as a monster.
He gets a feed me more chant going. Cena's voice cracks a couple times from screaming so loud. Ryback signs the contract and he is officially the opponent for CM Punk at Hell in a Cell.
I didn't think they had the balls to do it, but WWE just put an untested, undefeated monster in the main event of a PPV.
Punk gets in Ryback's face and Ryback slams his face into the table. That looked hilarious.
Ryback puts Punk on his shoulders and hits Punk with the Shell Shocked. The show ends with Ryback standing tall.
Vince McMahon is out after a very short commercial break. Punk and Heyman are out to find out who is going to face Punk at HIAC.
The big swerve will be that it is actually Goldberg. Fingers crossed.
Vinnie Mac is shown walking backstage as we head to commercial.
Kofi Kingston vs. Miz
Kofi starts off strong but Miz is able to come back after a minute. Miz and Kofi trade clothesline to take each other down early on.
Kofi keeps an aggressive pace until Miz takes him down with a corner clothesline and a doubel axehandle.
Kofi comes back after a minute with a series of signatures to Miz. He gets pumped up and goes for the Boom Drop but Miz rolls out of the ring.
Kofi tries for a suplex but Miz reverses in a Skull Crushin Finale attempt. Kofi hits the Troubel in Paradise out of nowhere for the win.
I think he might have busted Miz open a bit.
Winner: Kofi Kingston
Rhodes Scholars vs. Epico and Primo
The announcers don't even know if the match has started while everyone is brawling. Sandow screams that there was no bell at the ref. Hilarious.
The match starts for real dna Primo hits a dropkick to Rhodes for a near fall. Epico tags in and does something. I was distracted by Rosa.
Primo is back in the ring and he takes it to Rhodes in the corner with rights. He rolls up Rhodes for a two count.
Primo goes after Sandow, who screams "Don't you touch me" as he bails from the apron. This allows Rhodes to attack.
Sandow tags in and keeps the pressure on Primo. Sandow is already one of the best parts of tonight and this match has barely had a few minutes.
I could hear a small Thank You Sandow chant. Nice.
Rhodes tags back in and steps on Primo's face a couple times. Quick tags from Rhodes and Sandow are making them look like a good team.
Sandow hits the Elbow of Disdain for a near fall. Rhodes tags back in and continues to punish Primo. Primo fights back a bit but Sandow stops him from tagging Epico.
Rhodes tags in and continues to make Primo look like a rookie. Primo almost pulls a Santino and goes between Rhodes' legs but can't make the tag.
Sandow is back in again but Primo break away and tags Epico. Epico is in with a head of steam and the crowd is dead.
I don't think they know if Epico and Primo are babyfaces ot not. Sandow ends up in the ring with Epico and he dodges a cross body before hitting his finisher.
Winners: Rhodes Scholars
That was the longest squash in history.
We 3MB go into a local bar and take over the stage. Are we really seeing this?
The bar security stops them before they get to sing. Thank God for those bouncers.
Cole just said that Rey Mysterio is too sick to wrestle and it is postponed until next week. We don't find out who their opponents are for tonight before the break.
We see Kane and Bryan arguing in the back after the break and they get into their usual Yes and No back and forth before Bryan screams.
Bryan says he has an idea. Next week Kane should face Big Show.
We jump to Vince in his office with Ryback, who is not even looking at Vince. McMahon is trying to build up Ryback with praise.
Ryback just says "Feed me Punk" and walks off. It looks like we are getting the tag team tournament finals match next.
Rhodes Scholars are out first.
Eve vs. Layla
The bell rings after the break and the two lock up. They won't let go and roll all over the ring. They break and shove each other before Eve hits a kick and a headlock takedown.
Eve laughs maniacally as she wrenches Layla's neck. Layla tries to fight up and ends up going down too early for Eve when Eve tries an armlock. Small but obvious botch.
Layla reverses the hold and Eve throws her out of the ring by her hair. Eve follows to the outside as a Hoeski chant can be heard in the distance.
Eve rolls Layla in for a two count. Eve hits a straight kick to the face for a pair of near fall on Layla. Eve applies a nice headscissor submission and rolls Layla over and than slams her face into the mat without breaking the hold.
Eve is showing some good aggression. I think a sarcastic "This is awesome" chant just broke out.
Layla hits a kick to Eve for a near fall and she starts hitting running takedowns. Layla hits her corner cross body for a near fall.
Layla goes to the second rope and Eve kicks out her foot sending Layla face-first into the mat.
Eve gets the win after a quick cover, but the ref blew the call because Layla had her foot on the ropes.
Winner: Eve
That was a decent Divas match.
We see John Cena backstage with Vince McMahon and McMahon asks what Cena thinks of his injury. Cena says it doesn't matter because he is not a doctor.
They don't really say if he is cleared to compete. After that we go back to the ring for the Divas Title match.
Sheamus vs. Barrett Part 2
Show is just sitting in the chair when we return to see Barrett pounding on Sheamus. Barrett hangs himself up after a missed kick and Sheamus takes it to him.
Sheamus avoids having the steps kicked into him but Barrett hits a nice back kick to knock Sheamus from the apron, much to the delight of Big Show.
This match is good, but it would be better without Show distracting from the action. Barrett stomps on Sheamus as he rolls into the ring and he follows up with knees to the ribs.
Barrett ties Sheamus in the ropes and hits a running boot to the face of Sheamus. Barrett pulls Sheamus to the floor and throws him onto the announce table.
Barrett rolls him into the ring for a near fall. Show is now standing on the ramp as Sheamus powers out of a submission and hits the Irish Curse Backbreaker.
Both men are down and the ref starts the count. He gets to five. Sheamus starts running over Barrett with offensive moves before hitting a running powerslam for a near fall.
Cole gives props to British Bulldog when Sheamus hit the powerslam. Sheamus ends up hitting the Irish Hand Grenades this time and then suplexes Barrett back into the ring.
Barrett nearly takes Sheamus' head off with a clothesline and then follows up with a middle-rope elbow for another two count.
What a great match so far. Both men have impressed me. Barrett tries for waistland and Sheamus breaks out.
Sheamus misses the Brogue and Barrett hits the Winds of Change for another two count. Sheamus kicks Barrett in the knee to get some breathing room.
Sheamus ends up going for the Texs Cloverlead and Show comes towards the ring. Sheamus breaks the hold and Show stops.
Show low-bridges Sheamus over the top rope and he causes a DQ to what was going to be the match of the night.
It might still end up being the match of the night if things keep going the way they have been tonight.
Sheamus hits the Brogue on Barrett and then sends Big Show over the top rope.
Winner: Sheamus by DQ
As far as I am concerned Barrett and Sheamus just proved me right in an article I wrote earlier today.
Wade Barrett vs. Sheamus
Sheamus is out first for his match with Wade Barrett. Michael Cole and WWE are really milking the fact that this is Sheamus and Big Show's first one on one match at HIAC.
The bell rings and the two circle each other before locking up. Sheamus powers Barrett into the corner but Barrett reverses.
He makes the clean break and they lock up again with Barrett going behind only to get put down with a drop-toe hold.
Barrett breaks out of a hold with a hard punch and then he locks in his own armlock. Sheamus rolls through and reverses the hold.
These two are having a wrestling match and not a slugfest. I like it.
Sheamus ends up taking down Barrett with a clothesline. He tries for the Irish Hand Grenades but Barrett fights out and ends up hitting mounted punches to Sheamus.
Barrett hits the pump-handle slam for a near fall and then he puts on a headlock. Sheamus ends up reversing momentum with a couple of clotheslines and a rolling senton.
Barrett takes a powder and Sheamus follows with a shoulder block off the apron onto barrett.
Big Show's music hits and a great match just got ruined by another storyline. Show has a chair in his hand, most likely to sit and watch from.
We go to break with Sheamus staring at Show as he walks onto the ramp. I really wanted this match to be about these two men and now it is about the world title feud.
Miz is out after the break for another riveting episode of MizTV.
He brings out Kofi Kingston with the intro "Please feel sorry for Kogi Kingston!" It was kind of funny.
Miz says he is going to carry Kofi just like everyone else has. Kofi says it was Miz who needed to be carried after the Trouble in Paradise.
Ha! "Thin file of memorable moments." Miz has had some good one-liners lately. He asks Kofi if he has ever headlined anything. He says Kofi should thank him for putting him in a Main Event.
Kofi says Miz is right and he might need to add some more memorable moments, like when he wins the IC Title on Wednesday.
Kofi seems to want a match against Miz tonight. Miz asks the crowd if that is what they want and they cheer pretty loudly.
Miz says he never backs down from a challenge. I will predict that whoever wins this match will lose on Wednesday.
Kofi takes Miz down and they starts fighting. Miz gets out of the ring. Kofi ripped his pants during the attack.
Kane vs. Matt Striker
Matt Striker is already in the ring, squashing my hopes of hearing his entrance music again. Kane comes out and Striker looks really scared.
I love how Jim Ross has to remind us that Striker used to wrestle in WWE. We get a replay of Team Hell No attacking Striker before the match.
Striker has a mic and he pleads with Kane not to fight him. He says he would be OK with an apology for the attack.
He tells Kane to think about his therapy and all the progress he has made. He asks what would Dr. Shelby say right now.
Kane does not seem convinced at first, but then he opens his arms for a hug.
Striker hugs him and goes to leave but Kane wants a second hug. Then he holds on and ends up chokeslamming Striker for the win.
Winner: Kane
Kane grabs a mic after the match and pretends to interview Striker after the match. This is hilarious. Any faith I lost in Kane and Bryan was just restored.
Antonio Cesaro vs. Justin Gabriel
Cesaro is out after the break and he and Gabriel start off quick. Cesaro takes Gabriel down with a huge clothesline, flipping him 360 degrees.
Ross talks about Frank Gotch as Cesaro pounds Gabriel in the corner. He sets Gabriel up on the top rope and hits a big running knee to the gut.
Those coughs from Gabriel sounded real. I think he had the wind knocked out of him.
Cesaro stays aggressive and hits a gutbuster followed by a waistlock.
Gabriel tries to come back with some kicks and he ends up hitting a backflip DDT followed by a 450 splash.
Cesaro gets his foot on the ropes to break thw pin. Gabriel goes to the outside and springboards into a huge European uppercut.
Cesaro hits the Neutralizer for the pin and the win
Winner: Antonio Cesaro
As always, Cesaro looked great. That uppercut was sick.
Vince McMahon is backstage on the phone and Paul Heyman walks in. Heyman says the champ is not doing well, but he has an idea.
Heyman says Punk wants to challenge McMahon to a rematch and if Punk wins he gets to pick his opponent.
Vince says the match will happen, but the match will be between Vince and Heyman. Vince yells at Heyman to get out of his sight and then says "I love being me." Hilarious.
Matt Striker walks up to AJ and talks about the attack he suffered on SmackDown at the hands of Kane and Daniel Bryan.
He wants an apology and AJ laughs her crazy little laugh but then snaps back o serious and says he is right. AJ says he is going to have a match against Kane.
Time to see if Striker stayed in shape since the last time we saw him wrestle.
Ryback vs. Ziggler and Otunga
Feed me more chants start up as Ziggler and Ryback square off. Ziggler hits a dropkick but Ryback knocks him down with a clothesline.
Ziggler tags out to Otunga right away and Ryback picks him up and plants him on his tail bone. Ziggler decides to bail on Otunga.
Ryback picks up Otunga and hits the Shell Shocked for the pin and the win.
Winner: Ryback
At least Ziggler didn't take the pin.
After a replay of what happened 20 minutes ago we hear Vickie Guerrero come out with Dolph Ziggler.
She hands the mic to Dolph and he says he is pissed Ryback s the top candidate for the WWE title match. He talks about all his hard work.
This just got interesting.
He talks about his Money in the Bank win and his hardships trying to crawl to the top. He says in two months nobody will even remember Ryback and Ziggler will still be here.
Ziggler says if anyone deserves a WWE title match it is him. He wants to win both titles in the same night at Hell in a Cell.
David Otunga comes out to poor water on a hot promo. Otunga says Ziggler doesn't deserve a shot and the shot should go to the biggest star in the company.
I think he means "The guy married to the biggest star" in the company.
AJ comes out and says they should all express themselves in a handicap match against Ryback.
If Ziggler jobs to Ryback tonight I am going to be so upset.
I should probably clarify something. MouseRat is a Parks and Recreation Joke. The ratings of the show would indicate that not all of you watch it so I hope it wasn't too confusing.
Team CoBro vs. Prime Time Players.
We return from break to see PTP and CoBro already in action. After some tags we get Ryder in control of Titus O'Neil.
Ryder hits the Broski Boot for near fall. Santino comes in but eats a Gutbuster from Young. Titus ends up hitting his spinebuster for the really fast win.
Winners: Prime Time Players
That match lasted roughly one minute on television.
After the match The Band comes out and attacks Santino and Ryder. They are trying to look like Guns .n Roses. I think.
I guess now they are the 3MB.
Maybe their gimmick will be changing stable names every week. Encore. The Band. 3MB.
MouseRat Rules!!!
My contribution to the Ryder/Santino name pool is Job Squad 2.0.
Punk is backstage with Heyman and he is complaining about losing the right to pick his opponent. Heyman says this is what he warned Punk about last week.
Somebody forgot to remove Cody Rhodes' ring jacket from the locker room so it looks lke it is just Punk's locker room.
Santino and Zack Ryder come out for a tag team match after the break. I don't like the name Team Co-Bro. Lets come up with something new.
We see a replay after the break of Randy Orton giving Ricardo Rodriguez an RKO into a table. Notice I how I did not say "through" a table?
Alberto Del Rio vs. Brodus Clay
After the break we get Clay vs. Del Rio right away and Clay gets going with shots to Del Rio in the corner to begin.
Clay knocks Del Rio out of the ring with a shoulder block. Del Rio pulls Clay's shoulder down into the ropes and then he hits a kick to the arm for a near fall.
Del Rio keeps punishing Clay with a keylock. Del Rio lays in with kicks to the big man's legs before locking in another arm hold.
Clay misses a clothesline but hits the headbutt to take Del Rio down. Del Rio avoids Clay in the corner and follows up with an enziguri to Clay's head.
Del Rio locks in the Cross-Arm Breaker for the submission win in what was a very short match.
Winner: Alberto Del Rio
This article is
What is the duplicate article?
Why is this article offensive?
Where is this article plagiarized from?
Why is this article poorly edited?