Jon Jones vs. Anderson Silva: How to Make the Ultimate Superfight Happen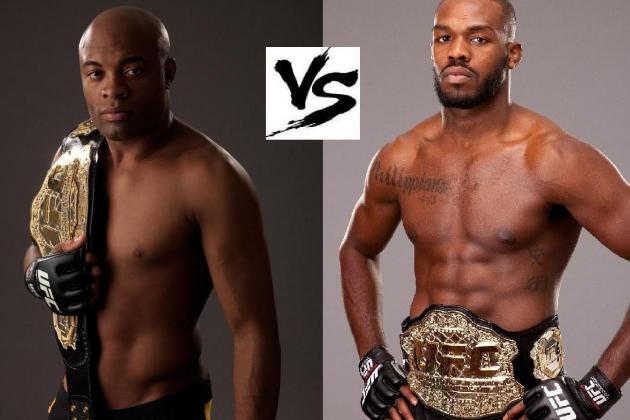 It's the super-fight that mixed martial arts fans have been begging for. This is the biggest fight the UFC can possibly make right now. It would be the biggest fight in mixed martial arts history.
- Anderson "The Spider" Silva has never lost in the UFC. He is riding a 17-fight UFC winning streak...the longest in UFC history.
- Jonny "Bones" Jones has never truly lost a fight in his entire fighting career. Jones has seventeen career wins, zero losses and one great big asterisk by the name of Matt Hamill. Eleven of Jon's wins have come inside the UFC.
- Both of them have faced the best challengers that the UFC could find for them and beaten them all soundly.
- Both of them have the uncanny knack for making the best fighters on the planet look like amateurs.
- Both finish opponents that are notoriously hard to finish and they do it with style.
- Both have battled back from adversity in brilliant fashion.
- Going into a fight showcasing either Anderson Silva or Jon Jones, you know that you're about to see something you've never seen before.
UFC President Dana White has vowed to make this matchup happen. A bold promise indeed in light of the fact that both Jones and Silva flatly refuse to fight each other every time it's brought up.
In this situation, Dana White can't just pull rank and tell them, "You're fighting, deal with it." These are two living legends. Both men can tell Dana White, "No" without any fear of the consequences.
You can't risk driving the two greatest fighters in all of mixed martial arts out of the UFC and into the arms of your competition.
Rather than making demands and setting ultimatums, the UFC must sell the fight to Jon Jones and Anderson Silva.
Here is how you do it:
Begin Slideshow

»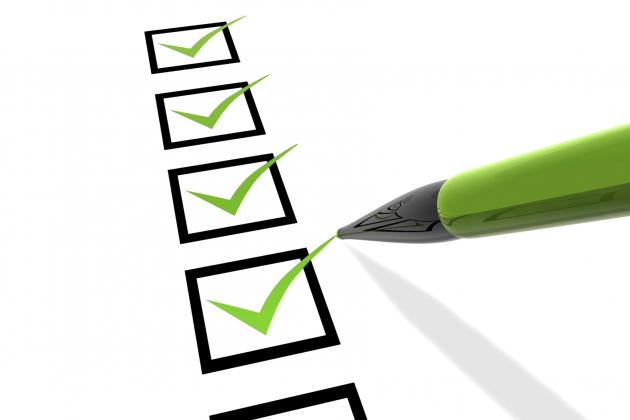 Getting two fighters to agree to do something they've already repeated said they don't want to do is tricky. It takes time. It takes planning. It means surrounding the place and attacking from every direction at once.
Here are the crucial considerations to worry about:
1.) Work around the goals that Jon Jones and Anderson Silva already have set for themselves.
2.) Make this fight bigger than Jones and Anderson.
3.) The fight must happen at a catchweight of 200 pounds.
4.) Go big or go home.
Sounds good, but how do you do all of that?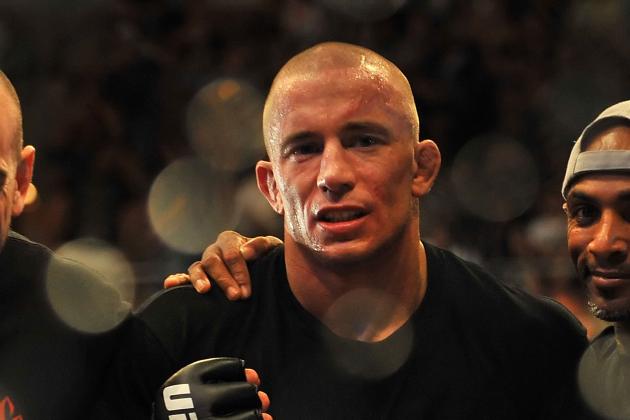 Jon Kopaloff/Getty Images

George St Pierre vs. Anderson Silva is the superfight that everyone used to be talking about. Two years ago, the UFC was ready to make it happen.
Then three things happened in sequence that derailed the proposed superfight, postponing it indefinitely:
1.) Anderson Silva's ridiculous behavior at UFC 112.
2.) Anderson Silva getting pummeled for the four and a half rounds by Chael Sonnen.
3.) Georges St. Pierre got sidelined with one injury after another.
The 170-pound division needs its champion badly, but the UFC might have to borrow him for one fight anyways.
Fans are very interested in this superfight. They just aren't quite as interested in GSP vs. Anderson as they used to be. Mixed martial arts fans have short attention spans and even shorter memories. Georges' last fight seems like forever ago. Jon Jones is somebody that fans have seen fight recently.
My suggestion: Do the Georges St. Pierre vs Anderson Silva fight anyways. It's still the second biggest fight the UFC can do right now. UFC fans are still interested in seeing it happen.
Ultimately, it's the single biggest reason to do Georges St Pierre vs. Anderson Silva: That is is the superfight that Anderson Silva actually wants. Give him closure on this goal and he's a lot more likely to be willing to set his sights on Jonny "Bones" Jones next.
The Welterweight division will be just fine. Do GSP vs. Silva early next year. If Anderson Silva wins, then demand for Silva vs. Jones will reach a fever pitch.
And by doing Georges St Pierre vs. Anderson Silva first, you buy time for ...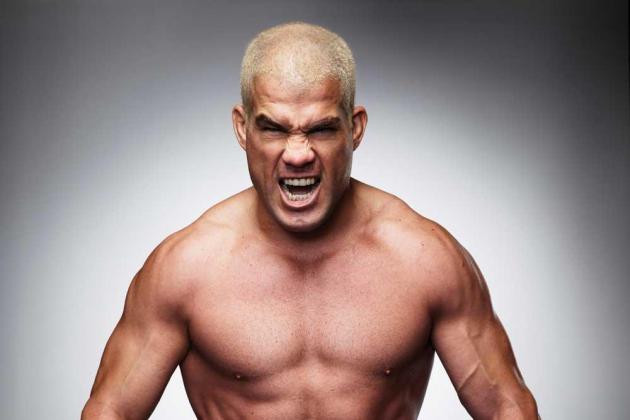 Tito Ortiz still holds the record for most light heavyweight title defenses with five.
Jon Jones is already the greatest Light Heavyweight Champion in mixed martial arts history. That's just a fact. But there are still a few things he can do to put a final and definitive stamp on his legend in the division.
Defend the belt just two more times and Jon Jones will surpass Tito Ortiz' light heavyweight record of five successful title defenses. That's where Jones head is right now.
"One of my primary goals right now is to top Tito's record, so that pushes me. I'm big on setting goals, and that's one of my goals." -- MMAJunkie
Jones is one of those very driven athletes and I think it's only fair to let him achieve his goal.
Once that goal has been met, I think you've eliminated one obstacle preventing Jones from even being interested in a superfight with Anderson Silva. Push the issue before he has met his current goal and a less than enthusiastic Jonny "Bones" Jones will just keep saying, "No."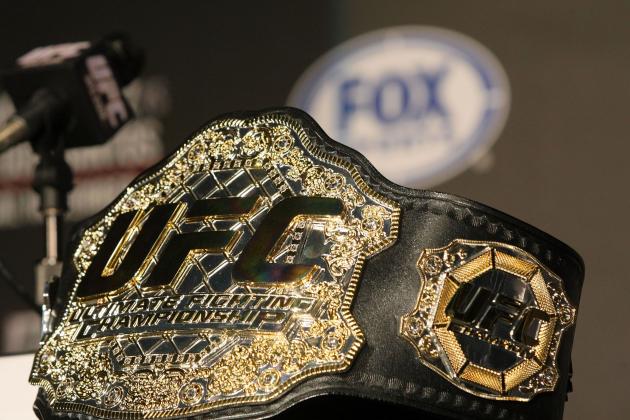 Victor Decolongon/Getty Images

You're never going to get anywhere trying to convince Anderson Silva to move up to light heavyweight and challenge Jon Jones for the title. It's never going to happen.
The single biggest reason? Anderson Silva has friends and teammates that are currently in the hunt for the 205-pound title, and he does not want to get in their way.
Lyoto Machida and Antonio Rogerio Nogueira are within striking distance. Other friends and training partners are a couple fights away from also being in the title conversation.
Anderson doesn't want to stand in the way of them achieving their own dreams. He already has a UFC world title and he's not interested another one.
Now for anyone who wants to suggest that Jon Jones drop down to middleweight and fight Anderson for his title, let me just point out one simple fact: You're crazy. You're never going to get Jon Jones to cut down to 185 lbs. He's just too big.
Jones is still thin enough that cutting down to 200 pounds should be easy enough for him. Asking him to cut more weight than that might just be a deal-breaker.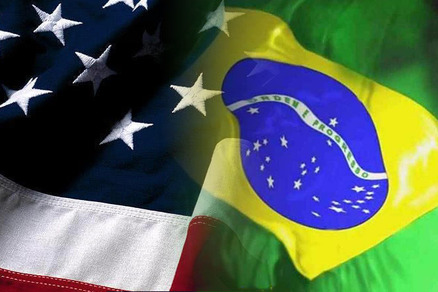 There's nothing quite like patriotism to make two fighters believe they are fighting for something bigger than themselves.
The chance to represent their nations as coaches would be very appealing for Anderson Silva and Jon Jones.
Brazil and the USA just makes a ton of sense anyways. These two nations consistently produce the world's greatest warriors. No other nation even comes close.
Brazil has produced three reigning UFC world champions and one interim champion. 16 Brazilian fighters are ranked in the top 10 in their division.
The USA has produced four reigning UFC world champions and one interim champion. 53 American fighters are ranked in the top 10 in their weight division.
The remaining 193 nations combine for only 11 top 10 MMA fighters and one world champion.
The United States of America and Brazil are the best fighting nations in the world bar none.
Team USA vs Team Brazil would be epic with or without Jones and Silva as coaches. Adding these two dominant champions to the show would be a ratings windfall in addition to what is already a great idea.
As long as the UFC can overhaul The Ultimate Fighter enough to ensure that top talent goes through the show rather than bypassing it, the show should be able to survive indefinitely. The Ultimate Fighter must evolve. It needs to become more entertaining and offer something different to fans.
Jon Jones, Anderson Silva, Chael Sonnen, Michael Bisping and other fighters like them can only do so much with the current subpar product.
But properly done, the UFC would be offering Jon Jones and Anderson Silva a chance to take TUF to the next level, all while showcasing the best fighters from their respective homelands.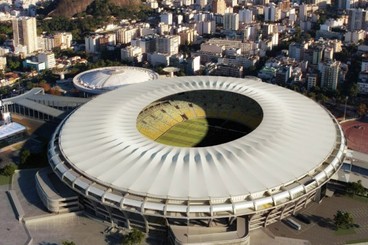 Estádio do Maracanã in Rio de Janeiro has seating capacity for approximately 80,000 fans.
Earlier this year, Anderson Silva agreed to a rematch with Chael Sonnen under one condition: The fight had to be in Brazil, preferably in the biggest stadium available.
Any number of soccer stadiums in Brazil could have sold 50,000 to 80,000 tickets for Silva vs. Sonnen II. That fight seemed destined to break the UFC attendance record and break it by a large margin.
Sadly, it was not to be. Poor planning on the UFC's part and a UN summit on the environment killed Anderson's dream.
As the saying goes, "If at first you don't succeed, try, try again." Take the failure of UFC 147 as a learning experience and make sure to do it right next time.
After all, a superfight as big as Jon Jones vs. Anderson Silva deserves to be the biggest and loudest stage in MMA history.
As luck would have it, Brazil's biggest and most famous stadium, The Estádio do Maracanã, is about to reopen. This legendary stadium has been undergoing renovations in anticipation of Brazil hosting the FIFA Soccer World Cup in 2014 and the 2016 Olympic Games.
Renovation work on the Maracanã is expected to be completed in early 2013. The timing couldn't be more perfect.
The lure of being the main event for the biggest mixed martial arts event ever would no doubt be a siren's call to Jon Jones.
But to a Brazilian, the significance of fighting such a legendary Brazilian stadium cannot be overstated. The chance to fight in the Maracanã alone might be enough persuade Anderson Silva to fight Jon Jones.
Go as big as you can. Add a title fight or two if possible. Make Jon Jones vs Anderson Silva the biggest event in UFC history in every way possible. If you build it, they will fight.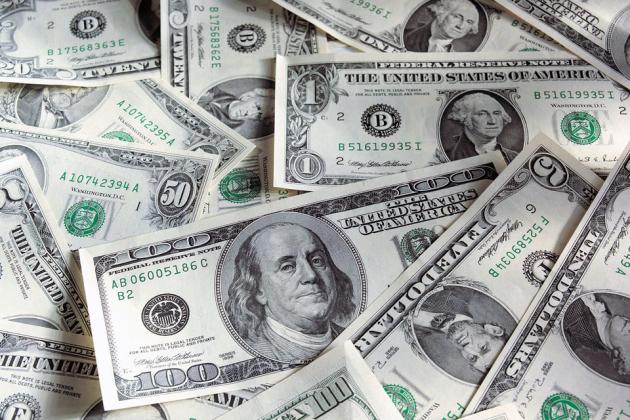 As was so eloquently put by Cuba Gooding Jr. in his supporting role in Jerry McGuire, "Show me the money!!"
But how much is the UFC paying them right now?
Back in 2007 when Randy Couture battling through a contract dispute with the UFC. At that time, he publicly disclosed how pay and pay per view bonuses worked in the UFC.
According to Couture, a small handful of the UFC's biggest pay per view draws had a special bonus structure built into their contract. According to Couture pay per view bonuses were calculated based on an escalator system:
100,000 - 175,000 buys - $1 per buy
175,000 - 300,000 buys - $1.50 per buys
300,000 - 330,000 buys - $2 per buy
330,000 - plus buys - $3 per buy
That may be five years ago, but it's pretty reasonable to assume the UFC is still doing something very similar to that.
It's also pretty reasonable to conclude that Anderson Silva and Jon Jones have a pay per view bonus structure built into their contracts.
Let's take the numbers Couture provided and see where it gets us.
If Jones vs Silva gets 1.5 million pay per view buys, they would each get $3 per buy. So on top of their publicly disclosed pay, they would each receive $4.5 million.
What happens to those numbers if the UFC sweetens the deal and throws them each $5 per buy? If the event drew 1.5 million buys, Jones and Silva would each get a $7.5 million bonus.
This is why I didn't include this slide at first. Everything is already in place for the UFC to pay both men a ton of money. Jones and Silva can push for bigger bonuses, but they're definitely going to make a ton of money from this fight.
UFC contracts and pay are a closely guarded state secret. I shouldn't be surprised that so many people bring up pay as an important factor in making the fight happen. Because if the secretive nature of the UFC undisclosed pay, very few UFC fans know about them.
So now you know.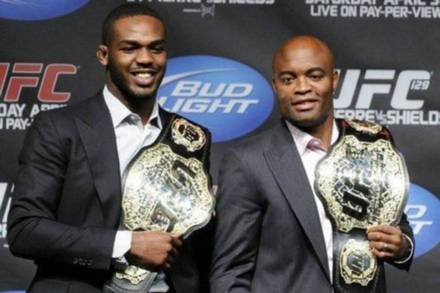 That is how it is done, folks. That is how you transform the greatest superfight in mixed martial arts history from fantasy into reality.
Fight for the sport of mixed martial arts!
Fight for the pride of the USA, Mr. Jones!
Fight for the pride of Brazil, Mr. Silva!
This fight needs to happen and that is how you do it. Make it happen, Dana!
If you agree, disagree, have suggestions or just want to tell me I'm crazy, be sure to add your thoughts in the comments section below.