TNA Bound for Glory 2012: Winners and Losers from TNA's Biggest PPV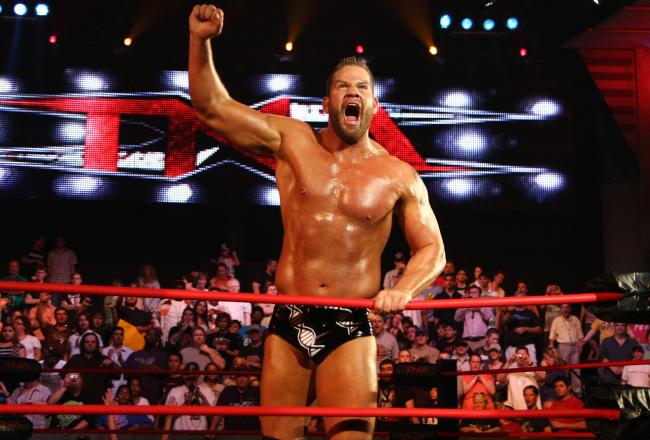 ImpactWrestling.com

While there is no questioning how poor the build to TNA's biggest pay-per-view Bound for Glory was, the actual action of the show was amazing.
The in-ring work isn't the issue for TNA—a company that boasts one of the deepest wrestling rosters in the world—it's the ability to get from one point to another via storytelling without going off the deep end creatively.
As great as Sunday's PPV was, there were very clear winners and losers, and how these stars are treated going forward will determine their standing with the company.
Winners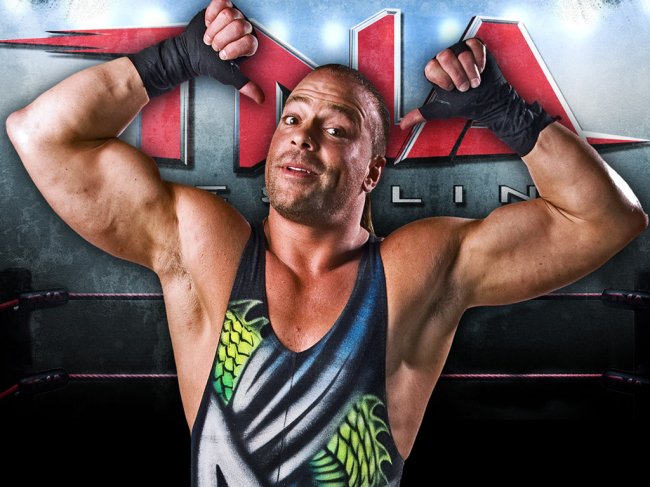 Rob Van Dam
After years of putting younger stars over for TNA, the company is going to the well at least one more time by allowing Rob Van Dam to win the X-Division title.
This time, the young wrestler RVD will launch into the upper echelon with Zema Ion.
With so much experience in the wrestling business, RVD has the power to get any young star over with the crowd. As we saw from the Phoenix audience at BFG, the TNA Universe would love an extended feud between Ion and RVD.
Zema Ion will eventually win the title back, but not until RVD gives the young superstar the proper rub as a top midcard guy. The situation is great for all parties involved.
What grade did you give Bound for Glory?
Joey Ryan
For those that didn't know Joey Ryan before the Suck Check Gut Check segments, he is a West Coast independent wrestler that has been honing his skills for several years. As seen last night at BFG, TNA has big plans for the Internet sensation.
As great as it was to see Al Snow back in the ring for a televised match, it was even better to see that TNA followed through and really signed Ryan to a contract. Of all the young talent that came through the Gut Check segment, the King of Sleaze was leagues above anyone else.
While the interaction with Matt Morgan was a bit of an odd twist, it is still unclear if they are working together or if Morgan just wasn't there to destroy Ryan. We'll have to tune into Impact to find out!
James Storm and Bobby Roode
After over a year of build, somehow, TNA's poor creative decisions made the majority of fans not really care about this storyline. Adding in the enforcer King Mo to the mix also didn't help anyone want to see this match.
Even with the deck stacked against them, two of TNA's brightest homegrown stars proved their worth Sunday night by putting on one of the best matches of the entire night.
As far as old-school brawls go, this was one for the ages!
With enough blood and violence to satisfy even the most hardcore wrestling fans, Storm and Roode took their personal battle seriously and left it all in the ring at Bound for Glory; that's what made it one of the best moments of the night when Storm won.
Losers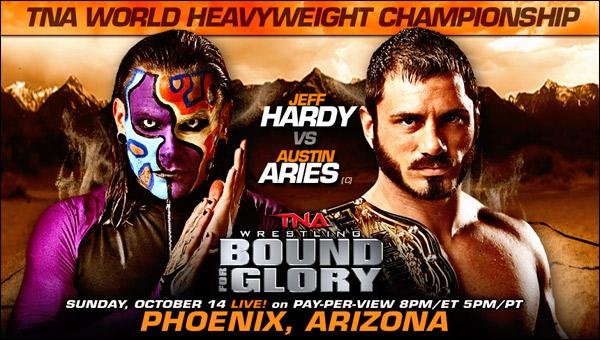 Austin Aries
Austin Aries has been one of the hottest commodities in all of professional wrestling over the last year, but TNA sees how much money it is making with Jeff Hardy and decided it was time to reward the former WWE star with the world title.
That leaves Aries on the outside looking in; without his title.
Instead of building a legitimate storyline that allowed Aries to truly be himself, TNA forced a last-second heel turn for the former champion on the go-home show to the company's biggest PPV.
If it wasn't bad enough that TNA took the title from Aries, the company also left his character in limbo. With most fans unsure about what kind of superstar A-Double is (heel or face), it will be hard for the fans that aren't creatures of the night to get behind this outcome.
Chavo Guerrero & Hernandez
Of the three tag teams that were involved in this turmoil match, I thought that there was little-to-no chance that the combination of Chavo Guerrero & Hernandez would make any sort of real impact.
As they stood tall with the titles at the conclusion of the PPV over the amazing team of Kazarian and Christopher Daniels, as well as A.J. Styles and Kurt Angle, their win proved Dixie Carter had to give Chavo the title to get him to sign with TNA.
There is no other reason to put over an older, overrated midcarder (Chavo), a mediocre big man (Hernandez) or their new tag team that gets absolutely no reaction.
This outcome was the worst of the night, by far.
Matt Morgan
While it is plain to see that TNA loves Matt Morgan and will give him a monster push, there aren't many redeeming qualities of Morgan besides his size and strength.
With limited mic skills and a move set that makes John Cena look like Dean Malenko, Morgan will be another huge TNA mistake if the company trys to force him into the main event scene or, even worse, give him the title.
As unlikely as it is, the only way to keep Morgan relevant—but out of the top-tier of superstars—will be letting him work with Joey Ryan. The groundwork is there, and a potential working relationship could be an exciting development for the company.
Check back for more on the TNA Impact Wrestling as it comes, and visit Bleacher Report's wrestling page to get your fill of WWE/TNA. For more wrestling talk, listen to Ring Rust Radio for all of the hot topics you just can't miss (some language NSFW).
This article is
What is the duplicate article?
Why is this article offensive?
Where is this article plagiarized from?
Why is this article poorly edited?