7 Reasons Tiger Woods Will Join the European Tour in 2013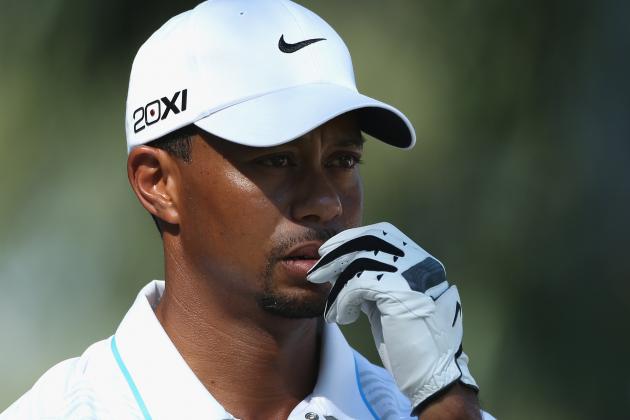 Warren Little/Getty Images
Is Tiger thinking about joining the European Tour in 2013?
The European Tour made two very important announcements last week that may affect the playing schedules for the top players in the golf world.
Even Tiger Woods, who has trouble finding 15 free weekends a year to play in PGA events, will want to fuel up the jet and travel around the world to play in European Tour tournaments in 2013.
Rory, Lee, Luke, Justin and the rest of the European Tour's elite stable of world class golfers may find the competition just a tad bit tougher next year.
The European Tour is becoming the little brother that is beginning to catch up to big brother.
Begin Slideshow

»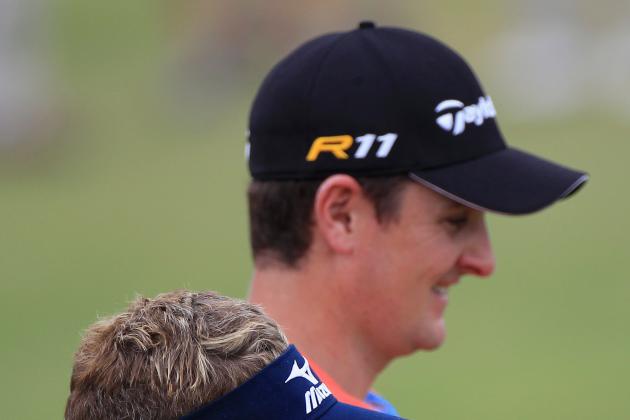 Sam Greenwood/Getty Images
Luke Donald and Justin Rose petitioned the European Tour to give appearance credit for Ryder Cup, Presidents Cup and Seve Trophy
The European Tour requires that its members play in 13 sanctioned events annually. Unlike the PGA Tour, they did not give an appearance credit for international team competitions such as the Ryder Cup, Presidents Cup or the Seve Trophy.
They announced last week that they would change that oversight and recognize membership on these teams as an official appearance to meet the 13 tournament requirement.
It seemed like a minor announcement at the time, but coupled with the addition of the $7 million Turkish Open in 2013, the team appearance credit becomes a big deal.
The four majors and the four WGC events are co-sanctioned. Players receive appearance credit for PGA and European Tour memberships.
Add to those eight tournaments membership on an international team, and that brings a players total appearances to nine. Only four more official entries are needed to meet European Tour standards.
Tiger Woods normally ventures to the Middle East for a start early in the year, and for the lucrative appearance money that is available on the European Tour.
That would get him to a total of 10 European Tour events only three more are needed to satisfy European Tour President George O'Grady.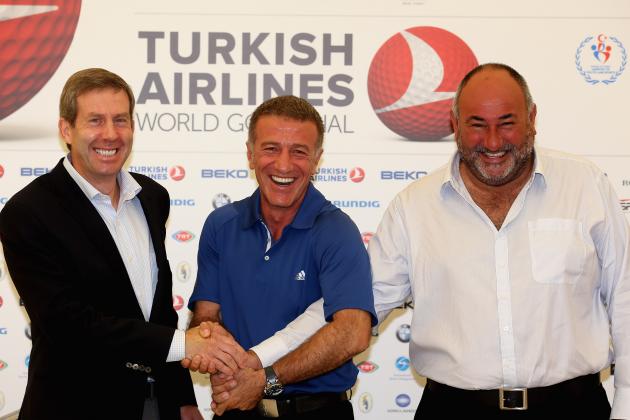 Warren Little/Getty Images
Keith Waters, COO European Tour, Ahmet Agaoglu, Turkish Golf Federation & Chubby Chandler, ISM announce the 2013 Turkish Open
While an elite field of eight golfers including Tiger Woods and Rory McIlroy played in the Turkish Airlines World Golf Finals last week, the Turkish Golf Federation, along with the European Tour, announced the Turkish Open to be held in early November 2013.
The Turkish Open will be limited to 78 players and be held just prior to the European Tour's season-ending, limited field, large purse Dubai World Championship.
These two season-ending tournaments would give a FedEx Cup Playoff feel for the European Tour.
Turkish Airlines is guaranteeing the $7 million purse for the Turkish Open, which adds a very glamorous and lucrative event at the end of the European Tour season.
Tiger Woods will definitely want to be involved in the Turkish Open. He can rest up after the strenuous end of the PGA season and the Ryder or Presidents Cup.
A big endorsement deal is probably in the works with Turkish Airlines and this could enlarge Tiger's wallet considerably.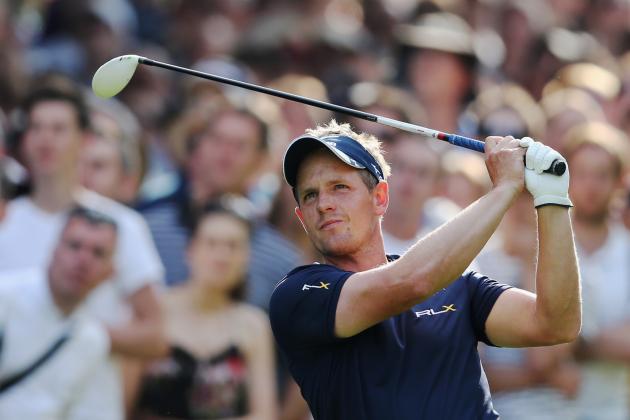 David Cannon/Getty Images
Luke Donald won the 2012 BMW PGA
The Turkish Open would give Tiger 11 European Tour events. An appearance in the Dubai World Championship would be 12. Tiger would just need one more European Tour-sanctioned event to meet membership requirements.
One of the other minor European Tour tenets is that one of the 13 appearances needs to be in a continental European event. An appearance for Tiger in the European Tour's flagship event the BMW PGA Championship, which is held in London, would meet that requirement.
The $7.2 million BMW PGA was held the same week as Colonial in 2012 and Tiger hasn't ventured into Texas for several years.
The BMW PGA would give Tiger his 13th European Tour appearance and put him in a big purse event with only the best players in the world.
Viola! Problem solved.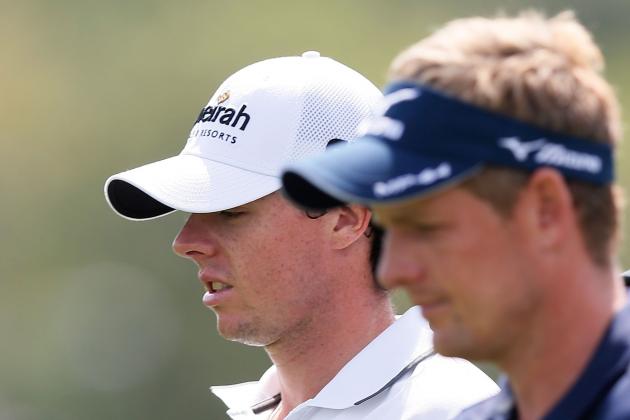 Scott Halleran/Getty Images
Luke Donald was the first golfer to win the money titles on both the European and PGA Tours. Rory McIlroy is in position to accomplish that feat in 2012
In 2011 Luke Donald became the first golfer to ever win the money titles on both the European and PGA Tours in the same season.
With his four wins in 2012, Rory McIlroy currently leads the PGA Tour money list by nearly $2 million over runner-up Tiger Woods. Neither Tiger or Rory will likely play more events on the PGA Tour so Rory has the PGA money list in the bag.
Rory leads Justin Rose by just under €500,000 on the European Tour's money list. With seven events remaining on the European schedule someone could overtake McIlroy, but winning the money titles appears to be a goal of Rory's and it is likely that he will prevail.
In all fairness, Tiger has been the leading money winner in Europe and on the PGA in the past, but he was never an official member of the European Tour. Official appearances in sanctioned events was not feasible in the past.
Winning both the European and PGA Tours money titles is a record in golf that Tiger doesn't own.
You just know that, if Rory can do it, Tiger wants to show that he can win it also.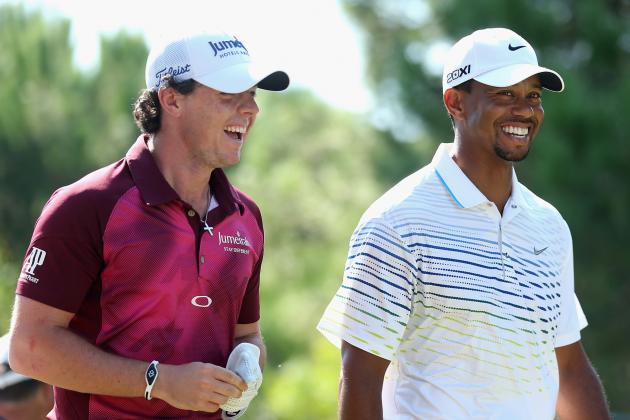 Warren Little/Getty Images
Rory and Tiger would have more opportunities to compete with each other
If Tiger added the BMW PGA Championship, Turkish Open and Dubai World Championship, the golf world would be able to get bonus Rory vs. Tiger competition.
Since regaining some semblance of his former golf game and returning to the top ranks of the golf kingdom, Tiger has had to look up to Rory ahead of him in the Official World Golf Rankings.
Rory has won two majors in convincing fashion since Tiger won his last major, the US Open at Torrey Pines, in 2008.
Rory is No. 1 on the OWGR, No. 1 on the PGA Tour money list and No. 1 on the European Tour money list.
These are facts that have to be fueling Tiger's practice sessions these days.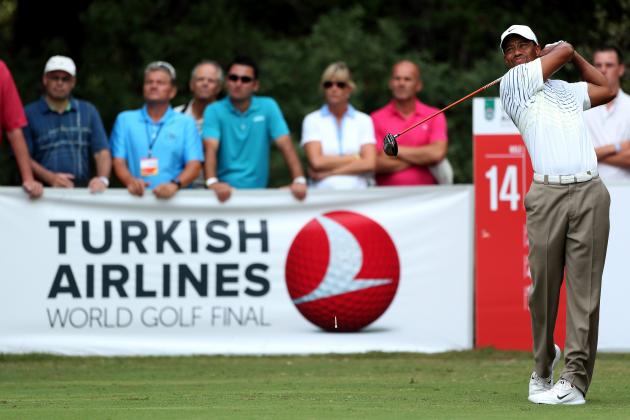 Warren Little/Getty Images
Tiger wants more endorsement deals
Tiger Woods was the leading sports money earner from endorsement deals for over 10 years. His annual income from winning golf events varied from $5-10 million, but his annual endorsement earnings was between $70-90 million.
U.S. economic conditions plus Tiger's nasty divorce and personal problems alienated sponsors and his income has taken a hit over the past few years.
As competitive as Tiger is, you know that his fall in the endorsement dollars earned annually has to be a problem for him.
What better way to increase the opportunity to earn more sponsor money than to branch out internationally?
I hear China and the Middle East have a few extra dollars to throw at sports stars.
European Tour tournaments are allowed to offer appearance fees to lure the top players to their events. Tiger has annually traveled to either Dubai or Abu Dhabi to receive a seven-figure appearance fee.
European Tour membership may just give him some additional opportunities to pick up some extra travelin' money.
Do you know what jet fuel costs these days?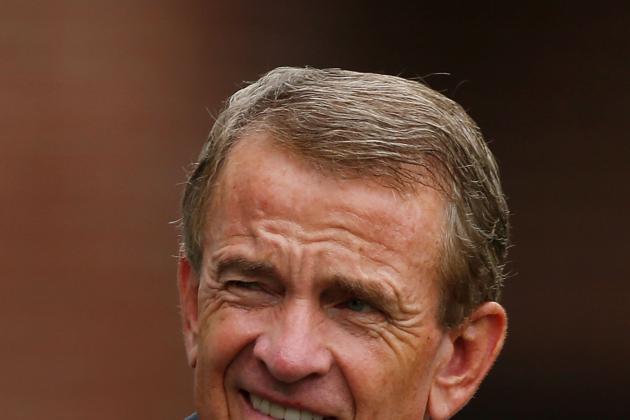 Scott Halleran/Getty Images
PGA Tour Commissioner Tim Finchem grants the players releases to play events that conflict with PGA Tour-sanctioned events.
There is just one minor hurdle to jump. The PGA Tour has to grant a release for a PGA Tour member to compete in a non-sanctioned PGA Tour golf tournament.
PGA Tour members can receive up to three such releases per year.
Play in the Middle East, the BMW PGA in London, Turkish Open and Dubai World Championship would require four exemptions by the PGA Tour.
With the new wrap around scheduling for the PGA Tour beginning in the Fall of 2013, the 2014 PGA Tour season will begin in October and November.
Tim Finchem and the PGA Tour could require that Tiger add one of these Fall Series events to his schedule to be granted a release to play in the European Tour events.
Other parts of the world are demanding world class golf tournaments in their regions and have sufficient money to lure the best players.
Should the PGA Tour worry?
The European Tour may be like the little brother that is growing up and challenging the PGA Tour for players and media coverage.
Will a New World Order be born from these big money limited field events with appearance money?