Ranking WWE's 10 Most Popular and Beloved Heels of All Time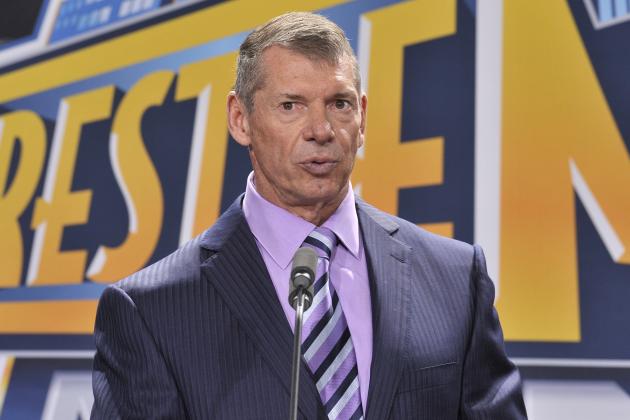 Michael N. Todaro/Getty Images

The job of a heel in professional wrestling is to be so dastardly and despicable that the fans can't help but boo, hiss and spew vitriol in their general direction. No matter how hard some guys try, though, the fans love them in spite of their attempts to conjure up hatred.
Obviously, no wrestler in the history of the business has ever been universally loved or hated, but when it comes to some heels, you can just tell that the fans like them more than they're supposed to. Heels today, in particular, get more cheers than ever before, but there have always been some guys who have transcended their role.
You could argue that heels who get cheered aren't doing what they're supposed to, but it's usually just a matter of the wrestler being so skilled, talented and entertaining that the fans can't help but to embrace him. It's rare that a wrestler reaches that status, but it has been the case for a select few over the years.
Here are the 10 most popular and beloved heels in WWE history.
Begin Slideshow

»
CM Punk haters are likely to balk at his inclusion on this list, but the current WWE Champion has far more fans than detractors despite his heel status. He certainly wasn't beloved by any fans other than the ones who followed him through his independent career during his initial heel run, but things changed once he delivered his famous pipe-bomb promo.
Punk gained a decent following while serving as the leader of the Straight Edge Society; however, he was treated like a traditional heel for the most part. Punk eventually went on to become the leader of Nexus and he was floundering to some degree until he cut that legendary worked-shoot promo last summer and captivated the WWE audience.
Suddenly, they began cheering him and once he beat John Cena for the WWE Championship in his hometown of Chicago, the WWE had no choice but to turn him face based on the crowd reaction. Punk is heel once again after attacking The Rock on the 1,000th episode of RAW, and while he has slowly been regaining his heat, he still is noticeably cheered when he appears on the screen.
It is easier now than it ever was before for a heel to be loved by the fans, and Punk is a perfect example of that. He still has a lot to accomplish in the WWE before he can be considered an all-time great, but I have no issue calling him one of the most beloved heels of all time already.
Kurt Angle is one of those special guys who has always been equally capable of playing a heel or face, but I always found him to be at his most entertaining when he was a heel. Angle's heel character was ironic, as he was portrayed as an American hero who preached the virtues of integrity, intelligence and intensity, yet his cockiness made him a natural villain.
Angle was booed heavily as a heel and fans loved to chant "you suck" during his theme song, but I would still categorize Angle as a beloved heel. The fans didn't participate in those chants out of hatred for Angle, rather, they did it because it was fun, and Angle's over-the-top reactions only made the fans want to do it even more.
Not only is Angle probably one of the best in-ring competitors of all time, but he doesn't get nearly enough credit for his work as a comedic heel. He knew how to be serious when it was necessary, but he was absolute gold in the comedy bits he had with "Stone Cold" Steve Austin, The Undertaker, Edge, Christian and essentially every other major player on the roster during that time period.
Angle was a heel for the vast majority of his time in WWE, but most WWE fans would love to see him leave TNA and return to his old stomping grounds regardless. Don't let the crowd reactions fool you. Angle is one of the most popular heels to ever grace a WWE ring.
Edge first became known as the Ultimate Opportunist for his propensity to take advantage of favorable situations as a heel, but he became so popular that he was able to maintain that moniker even as a face. Edge alternated between heel and face many times throughout his career, but regardless of what his official title was at any given time, he was always incredibly over with the crowd.
The true hallmark of Edge's popularity came when it was written into a storyline that he had stolen Matt Hardy's girlfriend, Lita. It was a case of art imitating life as it had actually happened, and despite the fact that Edge did something that most would consider to be awful and cold-hearted, the fans continued to embrace him anyway.
Looking back at Edge's fantastic career, he truly could do it all. He was excellent on the mic, solid in the ring, capable of being funny or serious and able to play either the heel or face character effectively. I believe that most fans will probably choose to remember him as a heel, but that doesn't damage his overall popularity in the least.
Fans appreciate greatness regardless of heel or face status, and Edge exemplified greatness throughout his career. It is truly a shame that his career was ultimately cut short due to a neck injury, but he will always be one of the best and most popular heels ever.
You would think that it would be awfully hard to cheer for a wrestler who embraces the catchphrase of "lie, cheat and steal," but fans were able to look at Eddie Guerrero in a positive light regardless. Latino Heat was misused for many years in WCW, but he became an instant star upon joining WWE, and his heel-like tactics only managed to make him even more popular.
The great thing about Guerrero was that instead of hiding his immoral ways like most wrestlers have over the years, he was upfront and forthcoming about them, and that is a big part of the reason why fans loved him. Guerrero did perform as a face at certain points in WWE as well, but that is only because the favorable crowd support demanded it.
Many fans consider Eddie Guerrero winning the WWE Championship at No Way Out to be their favorite WWE moment, and that says a lot about a guy who was cast in the villainous role for the vast majority of his career. Guerrero was nowhere near being a role model in the mold of John Cena, but that simply didn't matter to the fans.
Guerrero's character almost always took shortcuts and did whatever it took to win whether it was legal or not. Those are things that fans were dead-set against for many years, but he was the one who made them cool.
When you're calling fans hypocrites, wannabes and parasites, but they're still cheering you, then you know that you're a pretty special performer. That has long been the case for Chris Jericho, as he is one of the most popular superstars in WWE history despite being a heel for most of his tenure. Jericho turned face just prior to his most recent departure from the company, but he is always going to have a huge legion of fans regardless of how he is categorized.
Jericho is truly the total package when it comes to being a sports entertainer, as he is one of the best in-ring workers ever as well as one of the best promo men. Jericho is such a smooth talker that the fans could care less about him degrading them or the company's top faces. The super-marks boo him just like they do every heel, but Jericho has far more fans than detractors.
The fact that Jericho beat "Stone Cold" Steve Austin and The Rock in the same night to become the WWE's first Undisputed Champion should tell you all you need to know about the WWE's confidence in Jericho as a top draw. It is very rare that so much belief is put in a heel, but Jericho has always transcended heel status.
Jericho is currently touring with his band, but WWE fans eagerly await his return and won't care whether he embraces them or calls them gelatinous tapeworms. They will love him just the same.
Widely regarded as one of the greatest all-around performers in the history of the professional wrestling business, the late Randy "Macho Man" Savage owns a legacy that ignores the distinction between heel and face. Savage began his WWE career as a heel and quickly rose up the ranks, as he won the Intercontinental Championship and became perhaps the most popular bad guy in the company.
That, coupled with the presence of his manager, Miss Elizabeth, led to Savage becoming a face and teaming with Hulk Hogan. If that didn't show that the WWE believed in Savage, then his ensuing heel turn did, as he became Hogan's arch nemesis and feuded with him for the better part of a year. Despite all the despicable things Savage did, though, he was still beloved and became a face yet again.
During Savage's time in the WWE, it wasn't easy for a heel to break out as a top-flight performer, but he managed to do it. Savage was at the top of his game when Hulkamania was running wild, so he may not have gotten the recognition he deserved at that point in time, but fans look back at his career with extremely fond memories.
It's a shame that we never got to see Savage return to a WWE ring prior to his untimely death, but he is one of the all-time greats as either a heel or a face.
If Hulk Hogan was the biggest driving force behind the professional wrestling boom in the mid-1980s, "Rowdy" Roddy Piper certainly wasn't far behind. Piper was Hogan's main rival for a few years, and while the fans were obviously firmly on Hulkster's side, Piper had a strong following in his own right. Many heels have come and gone since Piper's heyday, but many still consider him to be the best in wrestling history.
Faces were normally trusted to take the ball and run with it, and Hogan most definitely did that, but Vince McMahon believed in Piper as well. His Piper's Pit segments were often the highlight of weekly WWE television, as he would use his supreme mic skills to dress down and embarrass many of the top faces the company had to offer.
Piper drew the ire of many because of his sharp tongue, but he gained plenty of respect because of it, too. It's impossible to say for sure, but I tend to believe that Hogan wouldn't have become as popular as he did if not for Piper's presence. I wouldn't necessarily categorize Piper as beloved at the time of his feud with Hogan, but fans came to love him over the years.
Piper is one of the biggest heels in wrestling history, but he receives a massive pop each and every time he returns. Piper did his job so well that fans can't help but respect what he was able to accomplish during a period when it was very hard to break into the main event.
"Stone Cold" Steve Austin is often given all the credit as the man who single-handedly brought WWE into the Attitude Era and helped vanquish WCW, but if not for Vince McMahon, it may not have been possible. McMahon spent the first decade of his career as an on-screen character as an impartial announcer, but the creation of Mr. McMahon was crucial to the WWE's triumph over WCW.
There are many candidates when considering who is the greatest heel of all time, but my money is on McMahon. He represented something that many average people are very familiar with. Many people have a boss that they wish they could smack some sense into, but they would lose their job if they did so. With that in mind, they lived vicariously through what Austin did to McMahon.
McMahon was as hated as anyone is professional wrestling history, but there isn't a single wrestling fan out there who doesn't love him now. It's impossible to not respect what he has done in terms of making the WWE a global empire and in terms of molding himself into one of the greatest on-screen authority figures ever.
Vince made his return on RAW to face CM Punk in a street fight, and while he was playing the face role this time, it brought back some great memories of his battles with Austin. McMahon's character did some dastardly things during the Attitude Era, but the fans can't help but cheer for him.
Ric Flair is best known for his time in NWA and WCW, but he spent some good years with the WWE as well and continued to live up to his billing as the Dirtiest Player in the Game. Flair was almost exclusively a heel in the NWA prior to coming to the WWE in 1991, but his persona was so entertaining that the fans embraced him despite his heel tactics.
Flair wasn't quite as popular during his first WWE run, but when he came back following the sale of WCW to WWE in 2001, things went much better for him. Whether he was a face or a heel, the fans would constantly mimic his "Woooooooo!" catchphrase and couldn't get enough of his strut. Simply put, Flair was the epitome of style and class.
Most believe that he has tried to hang around in the business for too long, but that hasn't stopped the fans from showing him proper respect whenever he turns up. While many fans over the years have dreamt of being like Hulk Hogan or "Stone Cold" Steve Austin, just as many have wanted to be Flair during his heyday.
Flair would do whatever he needed to do in order to win matches and become the most decorated champion in wrestling history, but rather than vilifying him for it, the fans respected him.
All of the biggest draws in wrestling history have been faces, but the one exception to that rule was Gorgeous George. In the 1940s and 1950s, professional wrestling was more popular than perhaps any other time in history, and George was unquestionably the top dog. Perhaps he wasn't the best in-ring worker during a time when that was considered of the utmost importance, but his look, style and flamboyance transcended that.
Wrestlers such as Buddy Rogers and Ric Flair and even famed boxer Muhammad Ali drew inspiration from Gorgeous George. Most wrestlers during Gorgeous George's high point let their fists do the talking, but George was really the first wrestler who placed emphasis on cutting promos and connecting with the audience with words.
Despite the fact that very few current wrestling fans had the pleasure of seeing Gorgeous George perform, he is still highly respected to this day. George honestly helped revolutionize the wrestling business and he did it as a heel, which is almost impossible to fathom.
George was the reason for huge attendance numbers at wrestling events and was even one of the biggest reasons why televisions became popular. Gorgeous George was much more than a wrestling icon. He was an entertainment icon and represented the ideal that everyone hoped to reach in the 1940s and 1950s.
Follow @MikeChiari on Twitter and listen to him on Ring Rust Radio.