Ranking the 5 Most High-Pressure Coaching Gigs in the NFL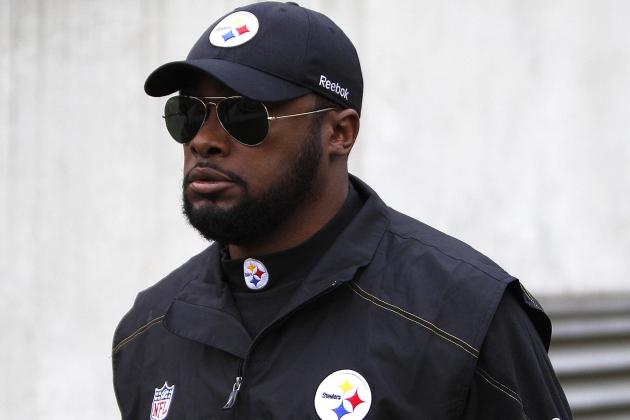 Frank Victores-US PRESSWIRE

There comes a certain amount of pressure with each NFL head coaching spot.
There are, however, specific franchises where the pressure is significantly enhanced because of the team's history, fan base, ownership and annual expectations.
The Pittsburgh Steelers are one of pro football's best examples; as the team has won six Super Bowls which is the most of any franchise. Mike Tomlin filled some big shoes after replacing Bill Cowher, but that was only the beginning of a new era if the Steel City.
And Pittsburgh is not alone when it comes to supremely high expectations either. With that, here's a look at pro football's most high pressure coaching gigs.
Begin Slideshow

»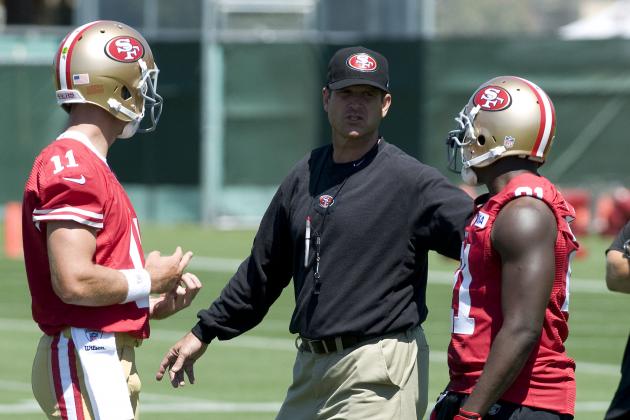 Ed Szczepanski-US PRESSWIRE

All you have to say is Bill Walsh and George Seifert.
Between these two coaches, the San Francisco 49ers won five Super Bowls and missed the postseason only twice from 1981 through 1998.
Although Walsh's era ended after 1988, Seifert added two subsequent Super Bowls in 1989 and 1994.
When Seifert left after the 1996 season, Steve Mariucci saw some success in making four postseasons from 1997 through 2002—mostly with Seifert's players.
Then from 2003 through 2010 the 49ers were basically the bottom of the barrel. With no winning records until Jim Harbaugh came along in 2011, San Francisco had changed head coaches four times since Seifert.
That's four coaches in 14 seasons after only two from 1981 through 1996. Considering the current expectations under Harbaugh, the pressure has increased in the Bay Area and winning is becoming imperative once again.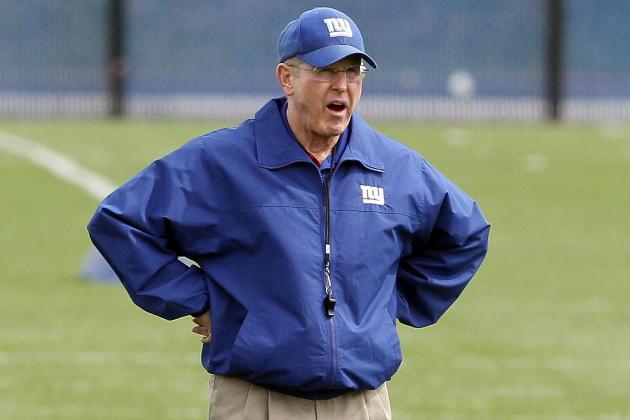 Jim McIsaac/Getty Images

The New York Giants would be higher on the list, but much of the pressure regarding coaches in the Big Apple has also gone toward the Yankess and Knicks.
Still, it seems like when the Giants didn't win a Super Bowl Tom Coughlin was on the hot seat. So the guy added two more after Bill Parcells and he's bought some time.
Prior to Coughlin taking over, though, Big Blue hadn't seen an extensive amount of success from 1991 through 2003 by comparison to Parcells. During those 13 years the Giants made four playoff appearances and were dominated in Super Bowl XXXV by the Baltimore Ravens.
Even after his first three seasons Coughlin had gone 0-2 in the playoffs and was feeling the heat. Now with two Super Bowls and equaling Parcells, whenever the next Giants head coach takes over that man will be under even more pressure.
Lest we forget New York City is also America's largest market. So it's unsurprising to see high expectations for the Giants each season.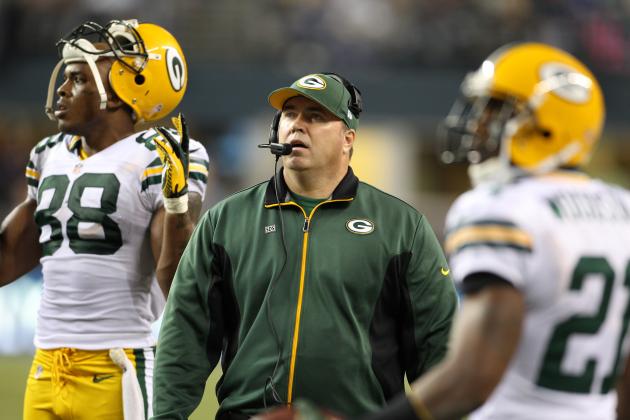 Kevin Casey/Getty Images

It all begins and ends with Vince Lombardi.
After all, the Super Bowl Trophy is named after him and simply put he is the greatest football coach to ever live.
So, when Mike McCarthy took over the Green Bay Packers he definitely had his work cut out from solely that perspective. Include other legends like Curly Lambeau—the field is only named after him, no big deal—and Mike Holmgren, and that's an immense amount of pressure to match.
Well, McCarthy has been extremely impressive for the Packers and only one losing season through his first six years says a lot. Add in a Super Bowl with four playoff appearances and the expectations for 2012 remain unquestionably high.
Not to mention it is "Titletown" as Green Bay is home to 13 NFL Championships, four of which are Lombardi Trophies. In short, the Packers are expected to win and when that doesn't happen it's no surprise when change does.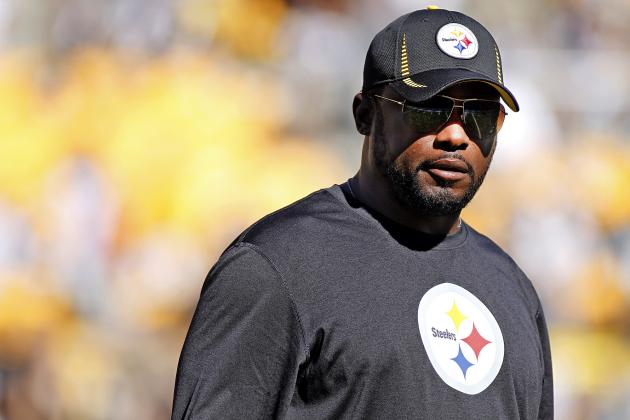 Justin K. Aller/Getty Images

Eight Super Bowl appearances and six of which are wins, the Pittsburgh Steelers are the epitome of consistency.
The most impressive aspect about the Steelers, though, is the number of head coaches since 1969.
Three.
Chuck Noll was the man in charge from 1969 through 1991 and he brought Pittsburgh its first four Super Bowls. The Steelers were the Team of the Decade in the 1970s and the pressure was on Bill Cowher who took over in 1992.
Cowher lived up to the hype and got the Steelers to two more Super Bowls, winning one, and went 12-9 in 10 playoff appearances. When Mike Tomlin began in 2007, nothing changed.
Pittsburgh has since gone to two additional Super Bowls, winning another, and Tomlin has yet to have a losing season. The winning tradition has simply continued in the Steel City through Tomlin and he's only 40 years old.
Whoever takes the helm after him will be under much pressure from the start.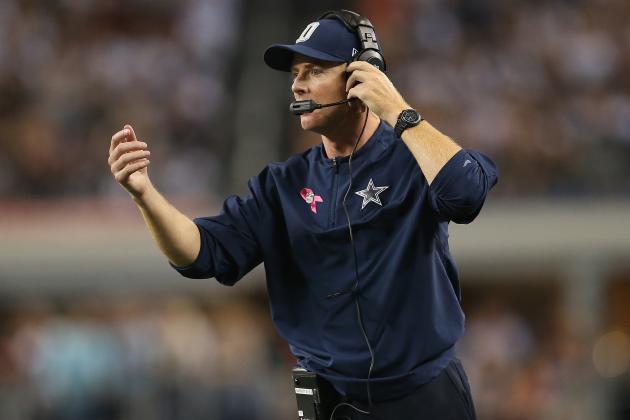 Ronald Martinez/Getty Images

As long as Jerry Jones is the team owner every head coach of the Dallas Cowboys will feel an unbelievable amount of pressure.
Now count Big D as "America's Team" and its history, the pressure only builds to surreal expectations.
Tom Landry is the most obvious. He was the franchise's first head coach beginning in 1960 and he lasted through 1988. With four Super Bowl appearances, two wins and collecting 250 regular season victories, no one will ever match his legacy in Dallas.
Jimmy Johnson just took the torch and matched Landry's Super Bowl wins with two, despite only coaching for five seasons. A fifth came with Barry Switzer in 1995, but Johnson gets an assist because that was his team.
Since kickoff of the 1996 NFL season the Cowboys have only managed two postseason wins and Jones has gone through five coaches including Switzer.
Jason Garrett has the pressure on him as well, because another frustrating season like 2011 and the seat only gets hotter.
Follow John Rozum on Twitter.