The 5 Most Pivotal Players for the Sacramento Kings in 2012-13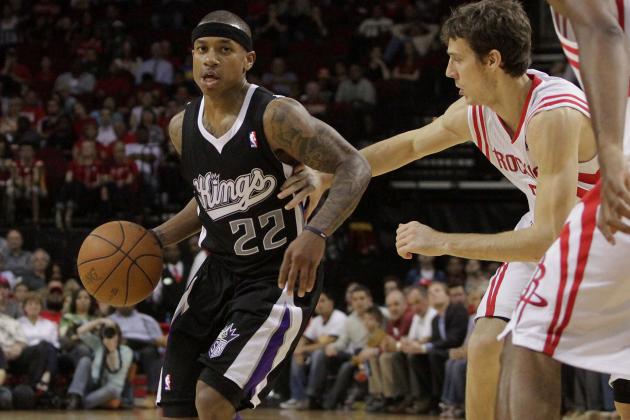 Troy Taormina-US PRESSWIRE

The 2012-13 season is a pivotal one for the Sacramento Kings. The team has a young head coach in Keith Smart, who is entering his first full season at the helm, and franchise cornerstone Tyreke Evans is playing in the final year of his rookie contract.
The team also has many young players like Isaiah Thomas, Thomas Robinson, Jimmer Fredette and DeMarcus Cousins, who are looking to keep making strides in their development.
The players' abilities to stay focused and Coach Smart's ability to get the most out of them will be a determining factor in how successful the upcoming season will be for the Kings. How it all plays out is up to them.
Here are the five most pivotal players for the Kings in 2012-13.
Begin Slideshow

»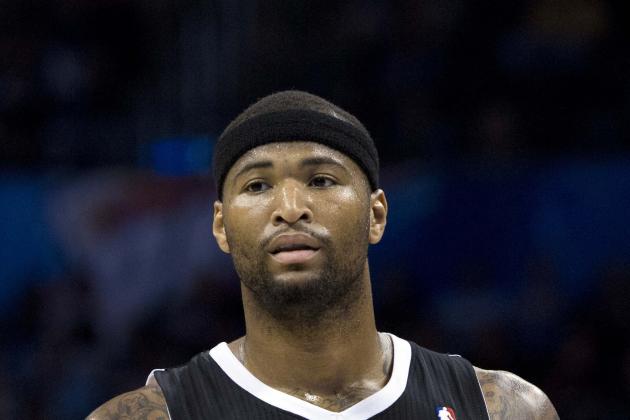 Richard Rowe-US PRESSWIRE

Cousins, along with Tyreke Evans, is one of the major building blocks on this Sacramento Kings team.
Cousins was promising as a rookie in 2010-11. Then he took a big step forward last season in his sophomore campaign, averaging 18.1 points, 11.0 rebounds, 1.6 assists, 1.5 steals and 1.2 blocks per game.
He also seemed to mature as the season went on, especially after Keith Smart took over for Paul Westphal as head coach.
As one of the leaders on this team, the Kings will go as Cousins goes. If he takes another step forward on the court, then the team will follow. If DeMarcus is a more focused player, then his teammates will be more focused players. There's a lot on Cousins' shoulders, but he's got the potential to handle it.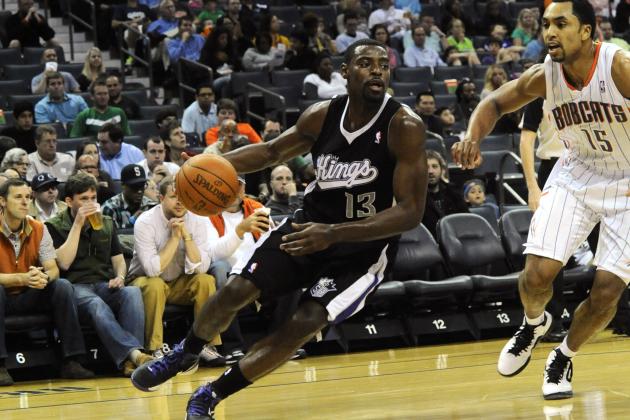 Sam Sharpe-US PRESSWIRE

While there are other good players on the team, Evans and Cousins are the only two who have decidedly shown the potential to be elite.
With Cousins, there's a higher probability that he reaches his potential simply because we've already seen him take a big leap in maturity and production from his rookie to sophomore season.
Evans, on the other hand, is basically the same player he was upon entering the league in 2009-10. That's a really good player, considering Evans won the NBA's Rookie of the Year award, but it's not the elite player Tyreke could become if he puts it all together.
For the first time since that rookie campaign, it looks like Evans is putting in the necessary work to make strides in his game. As I recently wrote, the team gave him a key to the practice facility and Tyreke has been showing up—often times in the middle of the night—to work on his jump shot.
A consistent jump shot is really the only thing standing between Evans and the player we all envisioned he could be. Now that he's putting in countless hours to shore it up, it looks like Tyreke can help Cousins shoulder this team in 2012-13.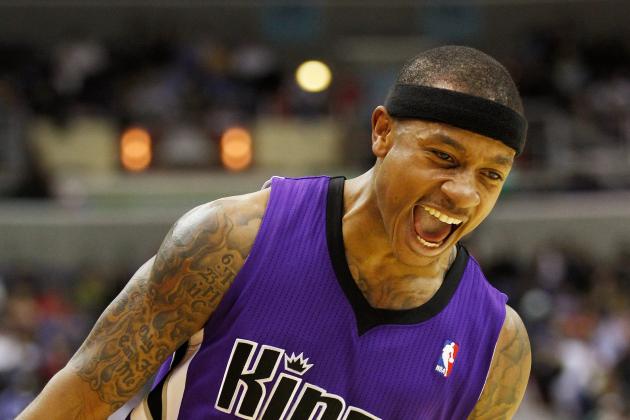 Rob Carr/Getty Images

Thomas went from the last pick in the 2011 NBA draft to one of the most consistent rookies in the 2011-12 season. Despite his small 5'9" stature, Thomas makes up for any shortcomings in height with heart and dedication.
Just from following him on Twitter, I know that Thomas is constantly playing basketball. So much so, that he'll often put out tweets to his followers asking where he can find a pick-up game. On a few occasions he'll actually join them.
For example, he recently played with some people at a 24 Hour Fitness:
Had fun hoopin at 24hr fitness citrus heights... Always good to find a good run and hoop wit people I don't knw
Thomas' exuberance for the game and desire to improve will make him a much better player in 2012-13. Despite this only being his second season in the NBA, Thomas also provides the team with the vocal leader that it desperately needs.
"Isaiah, he's a dynamic leader already," Sacramento Kings head coach Keith Smart said, according to Jason Jones of the Sacramento Bee. "He's been that way his whole life."
Between his abilities on the court and his leadership off of it, Thomas has the potential to turn the 2012-13 season into a positive one for the Kings.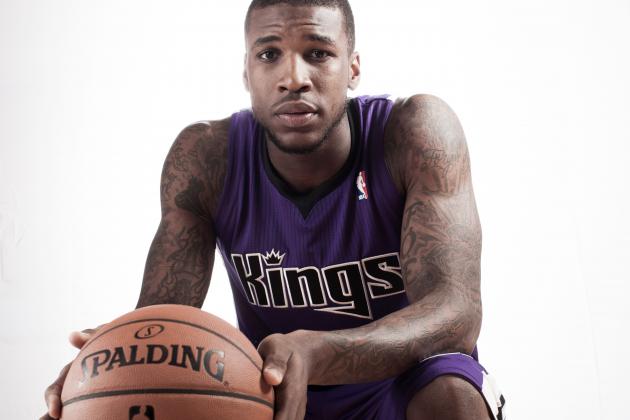 Nick Laham/Getty Images

One could make an argument about the worthiness of Thomas Robinson to be included as one of the most pivotal players on the Kings.
As a rookie, we don't know how many minutes Robinson will play or what role he'll fulfill. What we do know, and the reason he has to be included in this discussion, is that Robinson gives the Kings another potential building block that will get them back to the playoffs in future years.
It will be important for him to get off on the right foot, but by all accounts, Robinson is doing just that.
"You have to practice hard and play hard (at Kansas)," Keith Smart said, according to Jason Jones of the Sacramento Bee. "Obviously, he does those things. The next part of that is he comes in as a true veteran in a sense because the little things rookies go through, the frustration, he's already gone through that in his life off the floor."
While Smart wouldn't commit to any sort of role or playing time for Robinson as a rookie, the fact that the Kings had Robinson at No. 2 on their draft board and were able to nab him at No. 5 tells us everything we need to know about the organization's views on his potential going forward.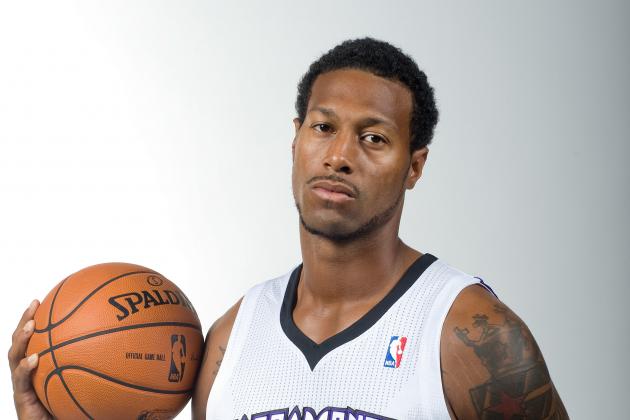 Ed Szczepanski-US PRESSWIRE

Johnson is on this list simply because his biggest strength is the Kings' biggest weakness: defense.
The Kings were the worst defensive team in the NBA last season. It's verified by the team's ranking of last in the NBA in terms of points allowed and opponent field-goal percentage. That's exactly where Johnson comes in.
James Johnson gives the Kings an above-average defender who can guard both power forwards and small forwards because he's got the necessary size and agility to match up with both positions. He'll also help give the team a defensive mentality which they've been lacking for years.
Whatever Johnson provides on the offensive end is a bonus for the Kings. But if he can be a rock on defense, then he'll have served his purpose.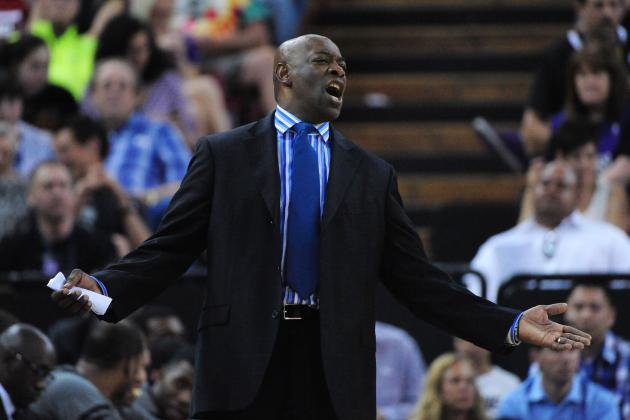 Kyle Terada-US PRESSWIRE

This slideshow is about naming the five most pivotal players on the Kings. But make no mistake about it, Smart is one of the most pivotal members of this organization.
For years, the Kings have played below their talent level. That's got to stop in 2012-13 and it starts with Keith Smart.
Whether or not this team has the potential to make a run at the back end of the playoffs remains to be seen. In fact, it's doubtful at this point. But this much is certain, in terms of talent, there's no excuse for the Kings not to win at least 33 games this year. And realistically, 33 wins is a floor; this team should be in the 36-40 range.
Anything less than that indicates the Kings aren't playing up to their potential. It would also signal that Smart isn't fulfilling his duties as a head coach.
It's true that even a good coach needs talented players to win. But we've also seen plenty of talented teams not live up to their potential due to bad coaching. If the Kings are going anywhere this season, they'll need Smart to guide them.
Follow me on Twitter: @SimRisso