Steven Gerrard's 5 Potential Successors at Liverpool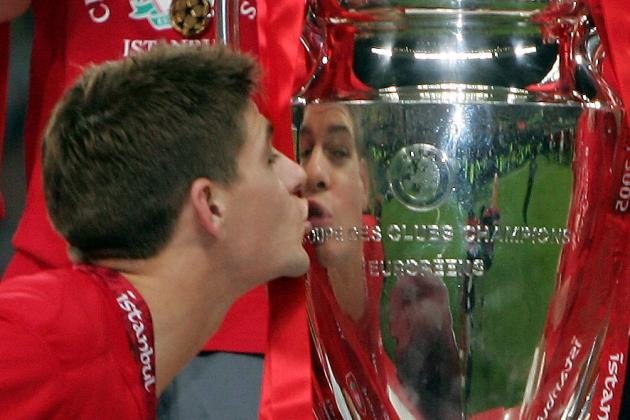 Alex Livesey/Getty Images

Steven Gerrard is one of the greatest players to ever don a Liverpool shirt. Gerrard was born a Liverpool man and has been with the club since the age of nine.
Captain Fantastic made his senior debut at age 18, and in his 14-year career with the Reds, he's won almost every trophy there is and almost single-handedly brought Liverpool back from the brink of miserable defeat in the 2005 Champions League Final and a year later in the FA Cup Final.
Alas, Stevie G won't be around forever, and these days, he is spending almost as much time on the sidelines as on the pitch. As tough as it is to accept, Stevie's days are numbered at Anfield, and someone will need to step up and fill his shoes.
No one could replace Steven Gerrard totally and replicate what he's meant to Liverpool Football Club, but one player—or several—will at least need to take his spot in central midfield.
The best way to replace a player is to learn from him, so the youngsters at Liverpool better start taking note if they want to be Liverpool captain one day.
So, who will it be?
Begin Slideshow

»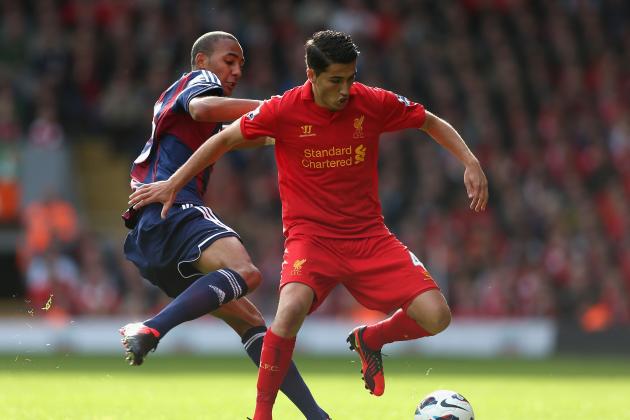 Clive Brunskill/Getty Images

Nuri Sahin is only on a season-long loan at Liverpool, but with the way he's busted out of the gates, Brendan Rodgers will probably do whatever he can to keep him around permanently.
The 24-year-old Turkish playmaker has scored three goals for the Reds so far, and he's given Liverpool an edge in attack with his speed and passing ability.
It's no secret that Liverpool's attack functions better with Steven Gerrard in it, but Sahin is doing a lot to take the focus off the No. 8. With Sahin able to dictate play up top, Gerrard is free to sneak forward into the box.
When Gerrard is out, Liverpool need someone pushing forward, making plays and popping up to score goals every now and then. Sahin fits that role.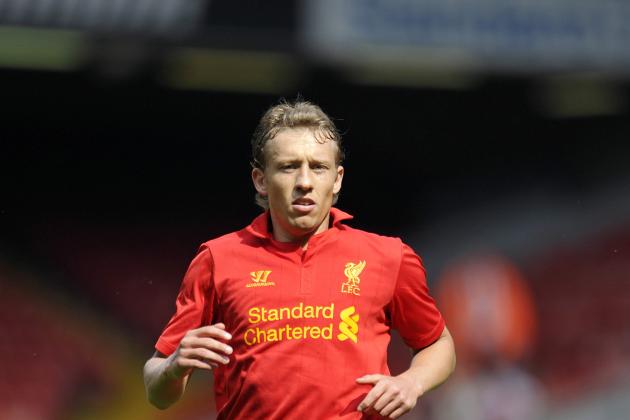 Clint Hughes/Getty Images

There are a lot of sides to Steven Gerrard. While Lucas Leiva's game may not resemble Gerrard's much, his attitude does.
Lucas spent years as the unwanted stepchild at Liverpool, but he stuck to his game and won over the fans.
Though he's out with an injury, again, the Brazilian's steadiness and reliability in midfield gives Reds fans a sense of calm when they see his name on the team sheet.
If the 25-year-old can put these injury problems behind him and keep himself on the pitch, Liverpool will be much more at ease at the thought of losing Stevie G.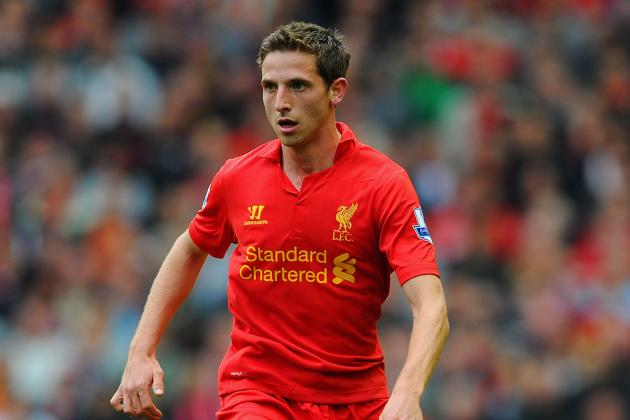 Michael Regan/Getty Images

Brendan Rodgers and Joe Allen couldn't handle being away from each other as the two made the move from Swansea to Liverpool over the summer, and Allen has been even more important than many may realize.
Rodgers has been trying to bring his style of football to Liverpool, and Allen has been key in making it all work. His excellent passing skills have helped glue the Reds' attacks together, and he was a bright spot in Liverpool's miserable early games.
Allen can sit just in front of the holding midfielder and dictate attacking play.
At just 22, Allen has a ways to go to fill Gerrard's shoes on the pitch, but he's well on his way.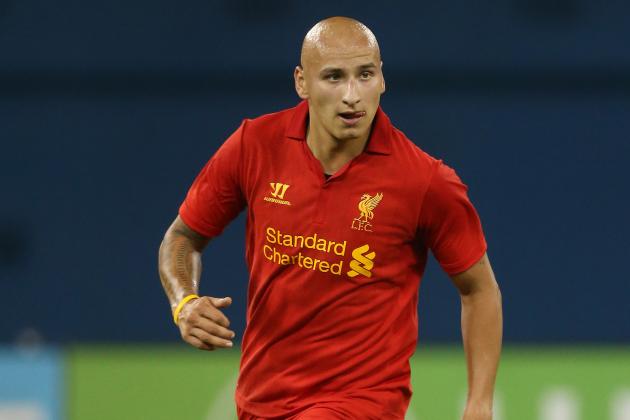 Tom Szczerbowski/Getty Images

Jonjo Shelvey is only 20 years old, and he's already been sent off against Manchester United and stood toe-to-toe with Sir Alex Ferguson.
If Liverpool fans didn't love him already, they sure do now.
Shelvey, like Joe Allen, can sit right in front of the holding midfielder and spray passes all over the pitch, but Jonjo also gets into the box plenty and puts the ball in the back of the net, something Liverpool can always use more of.
Shelvey has plenty of leadership experience for the England U-16s and U-19s, and that will serve him very well as he matures in the Liverpool side.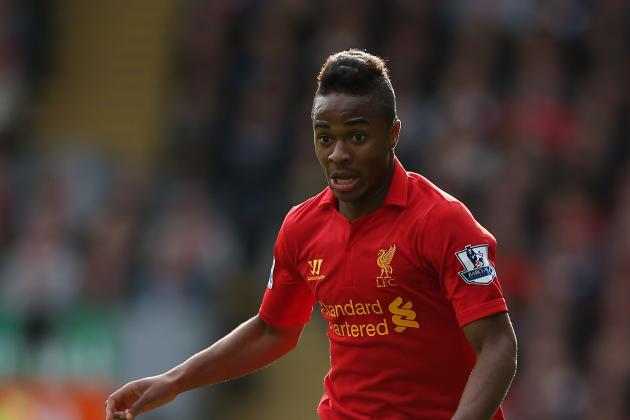 Clive Brunskill/Getty Images

Raheem Sterling has been one of the few bright spots for Liverpool so far this season, along with Joe Allen, and the 17-year-old's star won't be fading any time soon.
The Jamaican-born Englishman may be listed as a winger, but he can play in almost any forward position, and his presence changes the game.
He has the pace to get around defenders and the deft passing ability to open up the goal for his forwards.
Steven Gerrard more than anything excites Liverpool fans, and that is all Sterling has done so far this year.
Here's hoping there's more to come.