2012 New Orleans Saints: 5 Most Disappointing Players Through 5 Games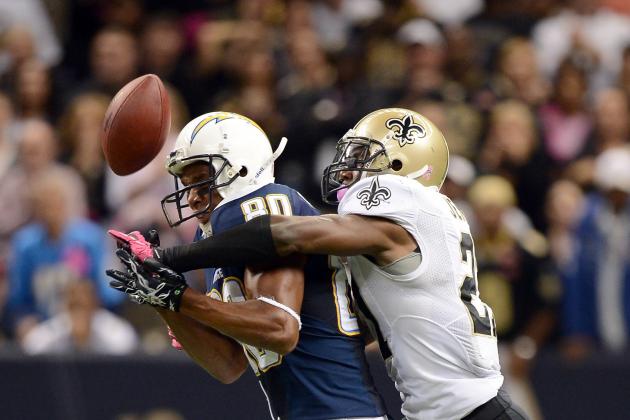 Harry How/Getty Images

Yes, the New Orleans Saints broke through last Sunday to get their first victory of the season.
That win still doesn't cover up the fact that this Saints team has had plenty of disappointing performers in the first quarter of the season.
Now, there are some players that look like they have been very underwhelming this year, but it's not entirely their fault. The entire running game is what I'm getting at. Yes, Mark Ingram's average is almost half that of Pierre Thomas, but when you bring the man in on mostly run downs when the defense stacks the box, it's more about play-calling than effort.
With that out the way, let's get to the Saints who have really crapped the bed out of the starting gate this season.
Begin Slideshow

»
Harry How/Getty Images

You will never see a defensive lineman's faults; oh wait, yes you can.
You can tell very clearly when the offensive line pushes the line of scrimmage four yards back.
That's where Ellis has been playing for most of the year. He's been there so much that you might as well change his number to be in the 50s, so he can be a part of the linebacking group.
And this was suppose to be the defense that was a perfect fit for Ellis. Spags' defense was suppose to utilize his pass-rushing ability, but all it has done is show everyone how terrible he has gotten.
He can't rush the passer, and he can't hold anybody off against the run. I hope that adds up to the front office not re-signing him after this season, especially with the young and talented Akiem Hicks nipping at his heels.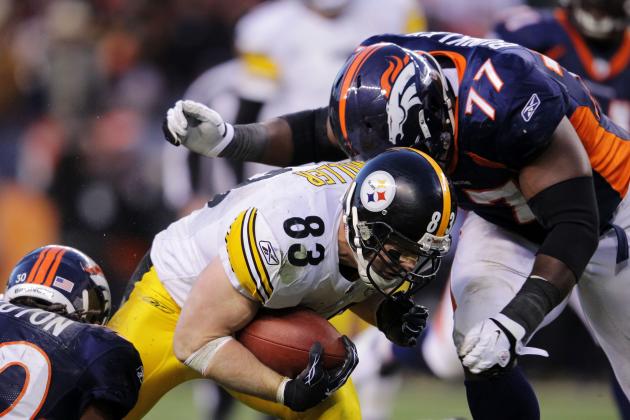 Doug Pensinger/Getty Images

First off, it's got to mean something when there are no pictures of Bunkley making any plays or holding any defenders down so others can make plays. That can't be good.
Of course, Ellis' running mate on the inside would join him on this list. They might have started every game, but they might as well not have by allowing there to be a big gaping hole in the middle in all fives games so far.
There's only one difference in the two (and this is why Saints fans should be weary of the team re-signing Ellis), and that is the fact that Bunkley got his big contract (5 yrs., $25 mil.) and proceeded to be either a very big paperweight or a turnstile. Take your pick.
Bunkley will never show up on the stat sheet, good or bad, but, man, just show up to occupy at least two defenders so it looks like you want to earn your money.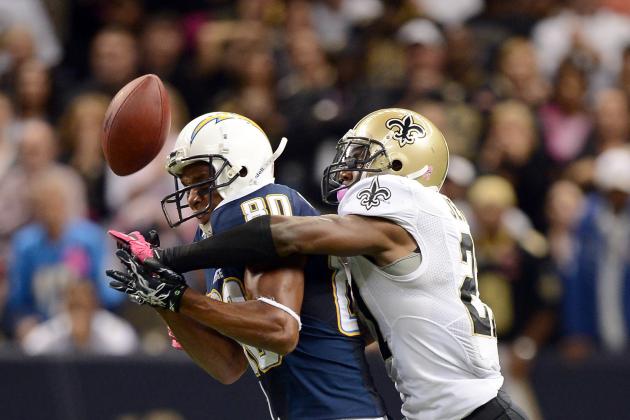 Harry How/Getty Images

This is another player who was suppose to excel in Spagnuolo's defense, but has instead only excelled in coming about a second too slow to make the play.
It seems like every game Jenkins is so close to making a big play or stop, but then you look up and it's a first down for the opposing team.
Jenkins hasn't looked like the same player he was in that 2010 season. He has slowly regressed away from being a second-team All-Pro cornerback. And there's no explanation, especially when Roman Harper is having a great year on the other side of the secondary.
I think his play, more than that of other defenders on here, will get better as he gets more comfortable in this new scheme, but for the first five games, yikes.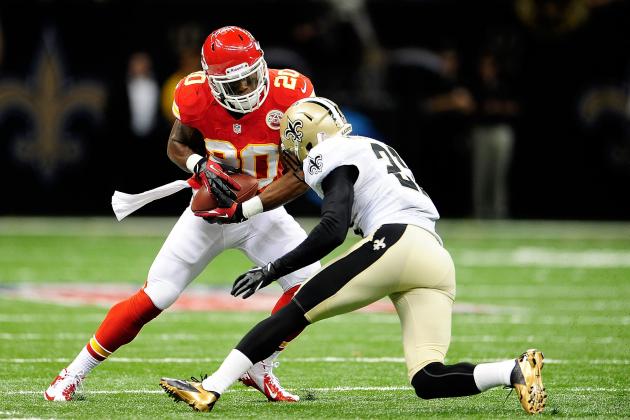 Stacy Revere/Getty Images

All defensive players so far? I guess so, given how historically bad of a unit they have been.
And Patrick Robinson has been a big part of this terrible defensive showing this year.
On paper, Robinson has been "productive," but "on paper" so has the Philadelphia Eagles "Dream Team." Too bad nothing is played on paper when it comes to football.
The penalties, the missed opportunities on dropped interceptions, and, mostly, the way he is just maddeningly inconsistent have been a big reason why "P.ROB" has been a disappointment.
He will show up on one play in the running game, but then have terrible coverage downfield on the next.
And I'm not hating on him because I picked him this offseason to make the Pro Bowl as a darkhorse, but that's not going to happen.
P.ROB needs to figure something out, or he will continue this year with his same PROBlems.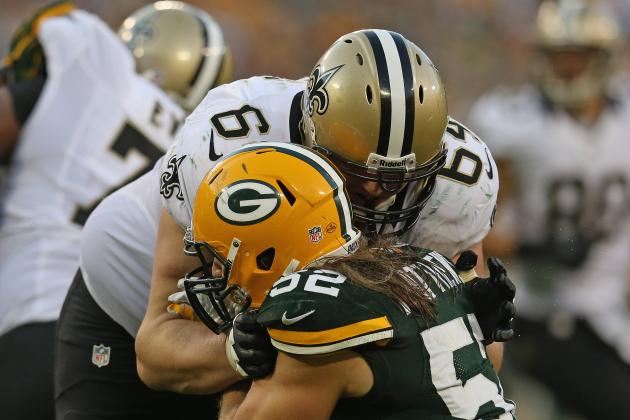 Jonathan Daniel/Getty Images

If I had to pick out every one of the disappointments on this line, the list would be all about them.
Except for Ben Grubbs, who has been having a nice season, this unit has been awful to watch. It seems like every time Drew Brees drops back, Who Dat Nation holds its breath. And not in the way we used to do it because we thought there might be a big play coming.
We do it now because we are uncertain that the offensive line can hold longer than a tourist trying to keep down three Hurricanes from Pat O's.
Jermon Bushrod and Zach Strief on the outside started this season off terribly with the culmination being Kansas City Chiefs linebacker Justin Houston's three-sack performance, but they have righted the ship a little bit. They still get beat, but not as frequently as before.
As bad as they have been on the outside, Jahri Evans and Brian de la Puente have been just as bad with penalties and have been completely unable to give the running game any kind of help when rushing plays are actually called. That's why Mark Ingram isn't on this list.
Just like the interior of the Saints' defensive line, the offensive side is usually blown off of the line of scrimmage. Without the "mashers" in the middle doing their job, it's no wonder New Orleans rarely runs the ball.