WWE News: Vince McMahon Improves Raw Viewership by over 600,000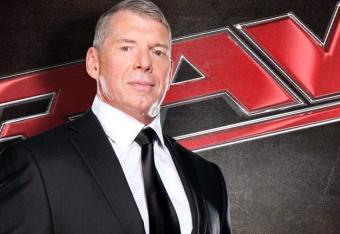 Credit: WWE.com

WWE chairman Vince McMahon returned to Raw on Monday, and he didn't come alone. With him he brought fire, drama and the one thing he really wanted to bring—viewers.
According to a report from PWInsider, the Oct. 8 edition of Raw drew in an average of 4,108,000 viewers during the three-hour broadcast. This is an increase of 606,000 viewers over the Oct. 1 edition, which drew an average of 3,502,000 viewers.
It was widely reported that Raw reached a 15-year low for the Oct. 1 episode, and the Vince McMahon appearance is largely viewed as a reaction to that rating. As a result, McMahon made several changes to the creative team, as detailed by PWInsider.
The Good News
The increase in viewership wasn't the only positive ratings note coming out of the Oct. 8 Raw. Raw did a better job of holding viewers throughout the show. According to the first PWInsider report linked above:
They did a better job of holding the audience as well as they only lost 2,000 viewers from hour two to hour three. Hour one was the most watched of the three however.
The Bad News
While the increase in viewership has to be exciting to the WWE, one fact can't be ignored: It took returns from John Cena and Vince McMahon to bring in the almost the same number of viewers as the Sept. 10 edition of Raw.
That edition of Raw will be remembered for Jerry Lawler's heart attack-related collapse, as well as the show-ending CM Punk-John Cena promo leading into Night of Champions.
Raw was seeing higher averages prior to Sept. 10, especially in the second and third hours.
Ratings Analysis
The ratings pattern is very interesting. The first hour averaged 4,191,000 viewers, while the second and third showed a drop of over 100,000 viewers. This is a direct contradiction to the Oct. 1 edition of Raw, which saw an increase of 162,000 viewers in the second hour. On that same edition, the third hour lost 126,000 viewers.
But don't lose the story in the math—Oct. 1's Raw saw ratings peak in the second hour, while Oct. 8's Raw saw ratings decline throughout the show (although the change from the second to third hour was marginal).
In fact, since moving to three hours on July 23, the third hour has been the most watched hour of Raw every single week with one exception—this week. Of course, this week's first hour featured the returns of John Cena and WWE chairman Vince McMahon.
So while people may have tuned in to see John Cena and Vince McMahon, too many turned the channel once both appearances were done.
How did you view Monday's Raw?
More Questions Than Answers
Headed into next week's Raw, we have far more questions than answers. Will Raw return to its typical ratings pattern (with the second hour being the most watched)? Will Vince McMahon be a permanent fixture on the program throughout the rest of 2013? Will the creative shakeup lead to positive ratings?
Predicting the future can give anyone a headache. Want to give it a shot? Share your thoughts and predictions by leaving a comment below!
Greg DeMarco is a wrestling fan of over 28 years and has also worked on the independent circuit as a promoter, announcer, character and booker. More of his work can be found at 411Mania. Greg also hosts a weekly radio show found at www.blogtalkradio.com/gregdemarco and streaming worldwide each weekend at www.vocnation.com.
Twitter: www.twitter.com/gregdemarcoshow.
Facebook: www.facebook.com/gregdemarco411
Email: gregdemarcolives@gmail.com
About.me: www.about.me/gregdemarco
This article is
What is the duplicate article?
Why is this article offensive?
Where is this article plagiarized from?
Why is this article poorly edited?