Minnesota Twins 2012: 10 Interesting and Obscure End-of-the-Season Stats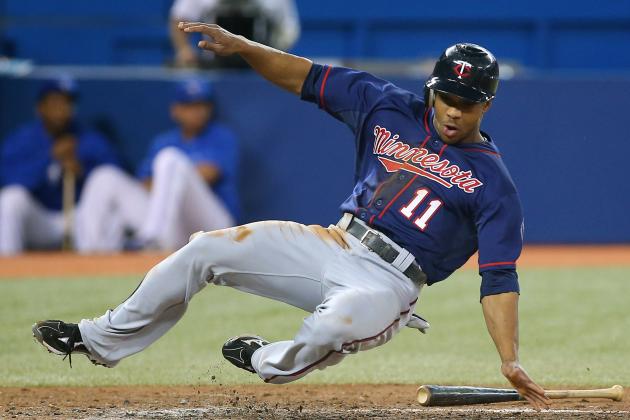 Tom Szczerbowski/Getty Images

Despite a largely unsuccessful 2012 season, the Minnesota Twins' season wasn't a total loss.
While they may not have this year's batting champ, MVP, Cy Young or Rookie of the Year, what they do have is a little success that they can build off of for next year. Some of these stats are obscure, but the Twins certainly should be proud of these accomplishments.
Let's look at some of the interesting and quirky successes of the 2012 Twins.
Begin Slideshow

»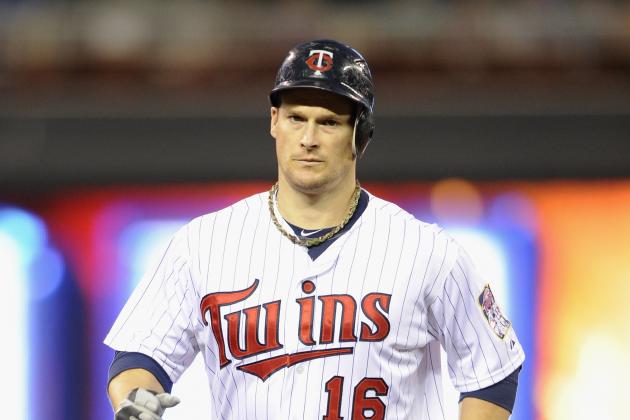 Hannah Foslien/Getty Images

New to the Twins this year, Josh Willingham brought a sense of pop this season, which is something the lineup didn't have in 2011.
The outfielder hit 35 home runs this season, becoming the first Twins player to reach this accomplishment in 42 years.
Willingham is the first Twins player to hit 35 home runs mark since Harmon Killebrew hit 41 home runs in 1970.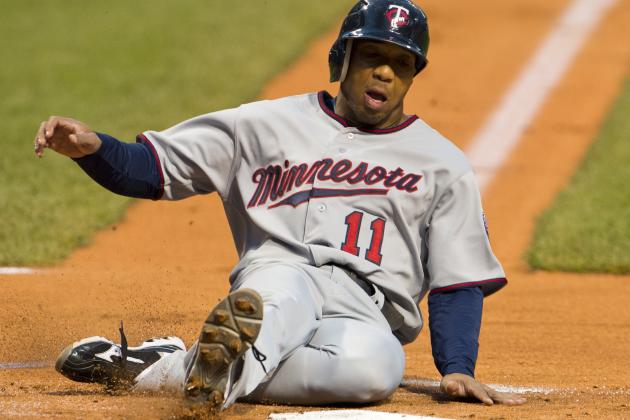 Jason Miller/Getty Images

Becoming an everyday outfielder this season, Ben Revere brought hitting, defense, speed and big smiles to the Twins' lineup in 2012.
The 24-year-old had 40 stolen bases in Minnesota's 2012 campaign. He's the first Twins player to steal at least 40 since Chuck Knoblauch stole 62 in 1997.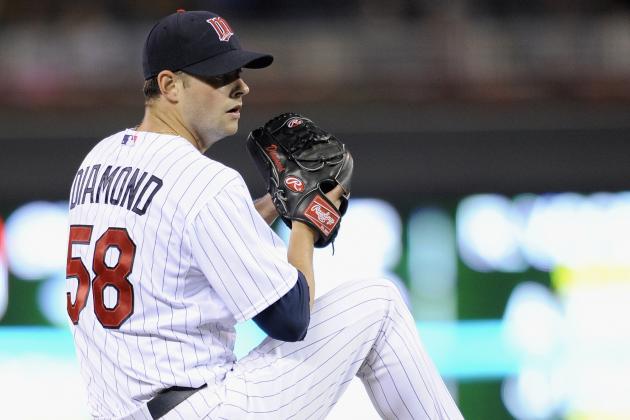 Hannah Foslien/Getty Images

Lefty sensation Scott Diamond truly broke into the majors leagues this year for the Minnesota Twins.
The rookie starter won 12 games with a 3.54 ERA this season. Not impressed? Nobody in the Twins starting rotation had double digit wins in 2011. Still not impressed? Well, he is the first Twins rookie to win at least 10 games with a respectable ERA since Francisco Liriano went 12-3, 2.16 ERA in 2006.
Regardless, Diamond is perhaps the only Twins starter who is guaranteed a spot in the rotation next season.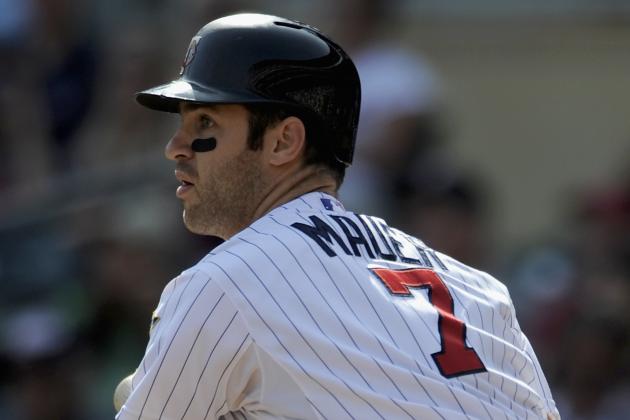 Hannah Foslien/Getty Images

After an injury plagued 2011 season, Minnesota's own, Joe Mauer went back to his old self in 2012.
Mauer finished the year with a league leading .416 OBP. This is Mauer's third best OBP ever and the eighth best in Twins franchise history. The three other seasons that Mauer posted a OBP of .400+, he won the batting title. No such luck this year.
There's always next year!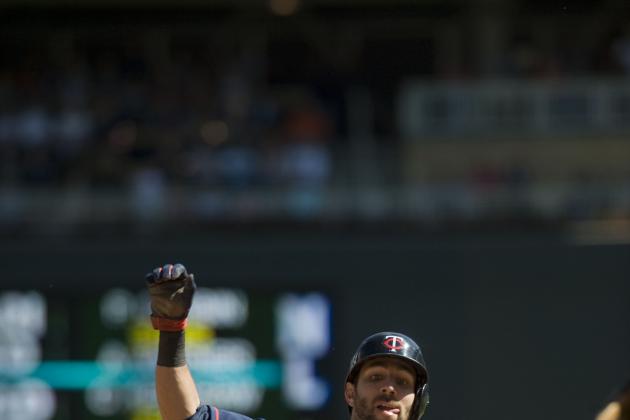 Marilyn Indahl/Getty Images

Since the Twins became a team in 1961, they have seen their share of speedsters swipe 30 or more bases in a season: Rod Carew (4x), Chuck Knoblach (5x), Cesar Tovar (3x), Otis Nixon (1x), Carlos Gomez (1x), Luis Rivas (1x) and now Ben Revere (2x).
However, very seldom in Twins history did they have several base-stealers play together in the same season. 2012 was an exception.
For the first ever, the Twins led the AL in stolen bases. Thanks to the likes of Ben Revere (40 SB), Alexi Casilla (21 SB), Darin Mastroianni (21 SB in just 77 games), Denard Span (17 SB) and three players with eight to nine SB.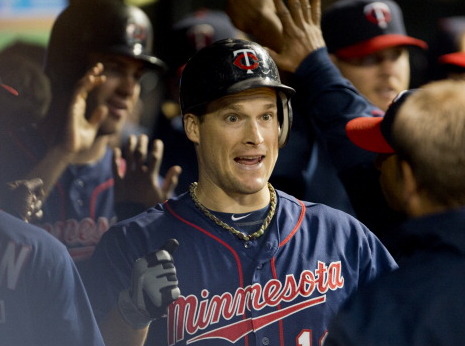 Jason Miller/Getty Images

Not so surprisingly, the Twins were tied as the AL's worst home run hitting team in 2012. The Twins and the Royals each had a "whopping" 131 total home runs.
What might be surprising is that Josh Willingham actually had 26.7% of the Twins home runs this season. A lot weight for one guy to carry.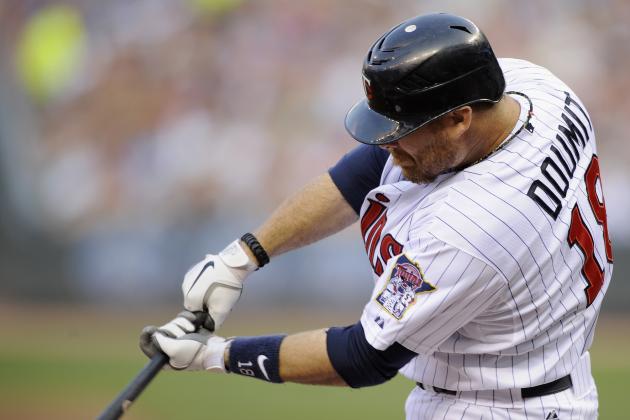 Hannah Foslien/Getty Images

Despite going 66-96 (.407) this season, the Twins actually had a month of over .500 baseball. In June, the Twins went 14-13 (.518), much to the surprise of everyone. Unfortunately, the Twins never turned it around, going 34-48 the rest of the season.
The 14-13 month did very little for the Twins in the grand scheme of the season, yet it is definitely something the team can build off of for 2013.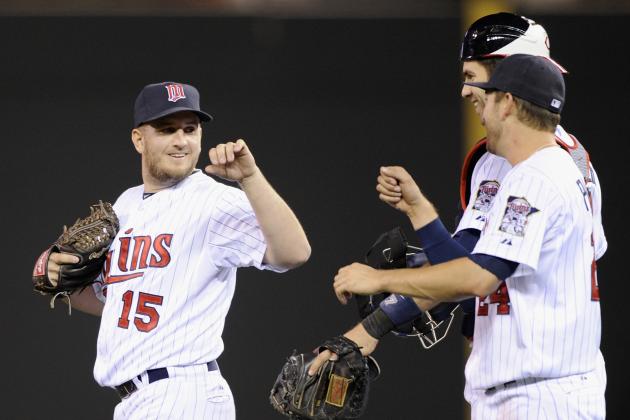 Hannah Foslien/Getty Images

For whatever reason, the Twins had a good case of the Mondays this season. The team went 11-10 (.524) on Mondays in 2012.
As a team, the Twins batters posted an impressive .309/.375/.452, 6 R per game and 11 H per game, while pitchers secured a 11-10 record, 4.19 ERA (around .5 to 1 lower than any other day), 6.12 K/9 and .249 BAA (near 30 points lower than the season average).
Hopefully, next season the Twins play over .500 on more than one day of the week.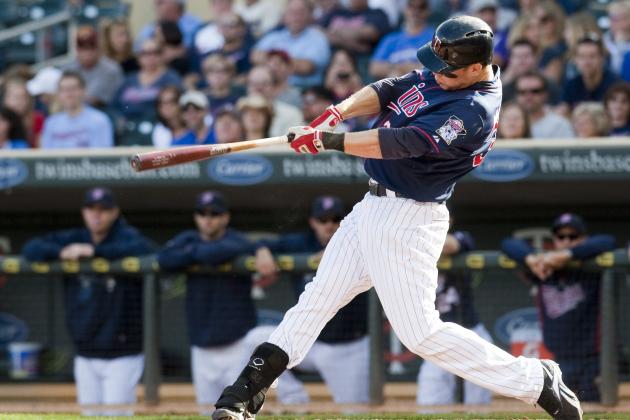 Marilyn Indahl/Getty Images

After an injury-plagued 2011 season, Justin Morneau displayed signs of his old self in 2012.
Morneau finished the year producing .267/.333/.440 with 19 HR, 77 RBI, 63 R and 26 2B. His slash line stats were a definite improvement from last year. However, Morneau's 26.6 AB/HR in 2012 truly indicates that he is getting back to his normal form.
Before Morneau's downfall in 2011, Morneau averaged 19.1 AB/HR. In 2011, he averaged 66.0 AB/HR. Essentially, Morneau improved his home run hitting efficiency two-fold this season, approaching his MVP days.