Milwaukee Brewers: Grading the Brewers 2012 Season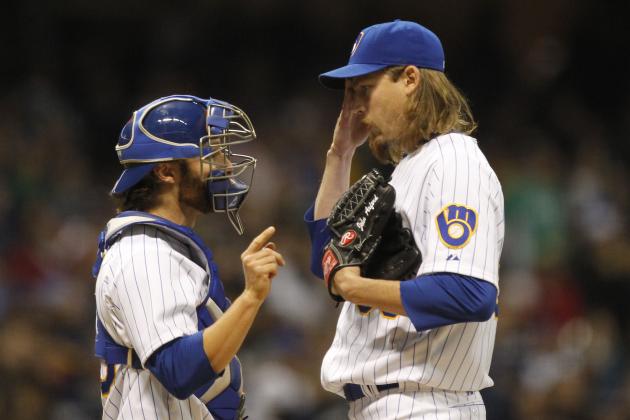 Jeffrey Phelps/Getty Images

The Milwaukee Brewers failed in 2012.
There's no need to sugarcoat it or try to make light of a dark season.
The fact is—the Brewers underachieved.
Coming off a trip to the National League Championship Series in 2011, expectations soared even higher entering this season. Those expectations were quickly put to bed.
With injuries stacking up, as well as blown saves and losses, the Brewers shipped Zack Greinke to Los Angeles for highly touted shortstop Jean Segura. Milwaukee started winning shortly after and eventually became in contention for the second wild card spot.
They came up short and finished the season with a 83-79 record, good enough for third in the N.L. Central. Without the injuries and the lack of a solid bullpen, Milwaukee's season might have ended on a different path.
Here are my grades of the Milwaukee Brewers offense, starting pitching and bullpen in 2012.
Begin Slideshow

»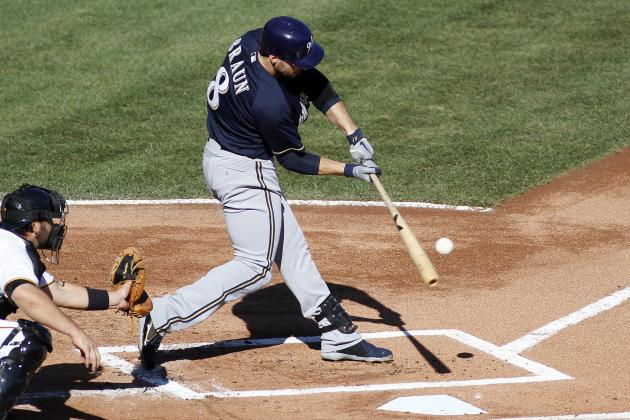 Justin K. Aller/Getty Images

Even without Prince Fielder, the Brewers offense was dynamic once again. Despite all their struggles, hitting the ball was never an issue.
Ryan Braun and Aramis Ramirez led Milwaukee to the best offense in the National League. The Brewers were first in the National League in home runs (202), runs batted in (741), slugging percentage (.437) and runs (776).
Not usually a team known for running, Milwaukee was very lethal on the base paths in 2012. They swiped a league-high 158 bases and were only caught 20 percent of the time.
Ron Roenicke's Crew has no problem putting runs on the board. They just have an excruciatingly tough time keeping opposing teams from scoring.
Grade: A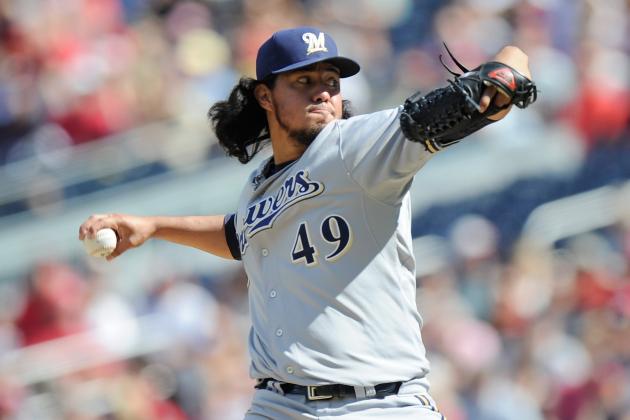 Greg Fiume/Getty Images

Milwaukee's starting pitching staff was not as dominant as it was in 2012.
Blame it on injuries and washed-up veterans.
Chris Narveson missed the entire season with a torn rotator cuff, Shaun Marcum missed considerable time with elbow soreness and Randy Wolf threw beach ball after beach ball before finally being released.
The only bright spots were Yovani Gallardo, Zack Greinke and Marco Estrada—at times. Mike Fiers came on to take Greinke's place after the trade and did a phenomenal job. The Crew also got admirable starts from Mark Rogers, Wily Peralta and Tyler Thornburg.
These young pitchers that have got Brewers fans excited for 2013.
The starters finished with a 3.99 ERA and recorded 85 quality starts—both good for ninth in the National League. They struck out a total of 875 batters, trailing only Philadelphia.
For the group of starters Milwaukee had, they underachieved.
Next years' pitching staff should be better and more consistent.
The Brewers will look to add a veteran pitcher this offseason but their starting rotation will primarily be focused around their young slingers.
Grade: B-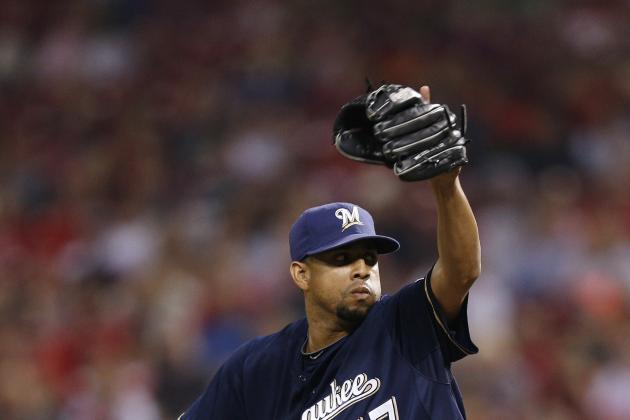 Joe Robbins/Getty Images

Milwaukee's bullpen ranked dead last in the Major Leagues in ERA (4.66).
Dead last.
No wonder they didn't make the playoffs.
John Axford and Co. blew a whopping 29 saves, which of course was more than any other team in the majors.
Milwaukee ended up firing their bullpen coach, Stan Kyles, but that did little to improve an imploding bullpen. Axford struggled the entire season and Francisco Rodriguez failed to prove he belonged in the closer role.
GM Doug Melvin made a fatal mistake when he allowed relievers LaTroy Hawkins and Takashi Saito to leave via free agency. How can letting go of two trusted relievers possibly improve a club?
I'm not even going to point out anything positive about the Brewers bullpen because frankly, they were a disgrace. With an even slightly better bullpen, Milwaukee would be playing right now.
Guaranteed.
Grade: F