Yankees vs. Orioles: 5 Biggest Matchups in Game 3 of ALDS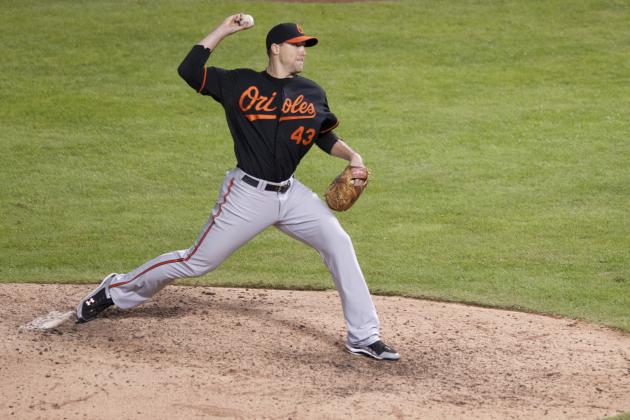 Cooper Neill/Getty Images

The New York Yankees and Baltimore Orioles in the ALDS was a series that felt destined to go the full five games. So far, they're on pace, with the series tied at one game apiece heading to Yankee Stadium.
While the Orioles and Yankees split the 18-game regular-season series, the Orioles went 6-3 at Yankee Stadium. The Yankees may have the payroll, but the Orioles have made an improbable run all year, and they show no signs of slowing down.
What are the top matchups heading into Wednesday night's game?
The five biggest matchups encompass both the hitting and pitching of both teams, as well as one that doesn't seem like a competition, yet it may be the biggest key of all.
Begin Slideshow

»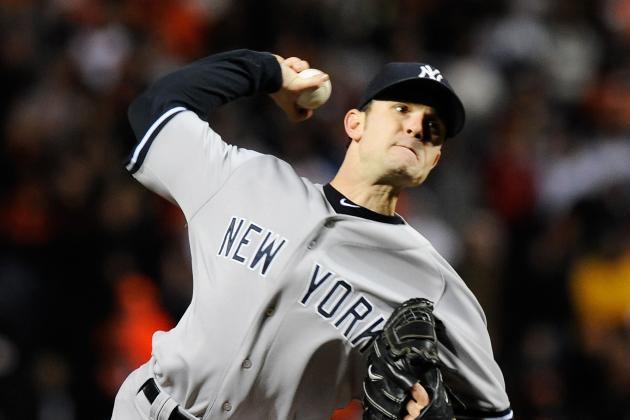 Patrick McDermott/Getty Images

So far in the matchup of arguable the two best bullpens in the American League, both teams are 1-1. Jim Johnson blew the first game but bounced back and saved the second.
While the Orioles have used a variety of pitchers after their starters leave, all of whom have been effective thus far (sans Johnson, Game 1), the Yankees have only used David Robertson, who has not allowed a hit or run in relief of Andy Pettitte and CC Sabathia.
It's possible that, if the game comes down to the two bullpens, the Yankees 'pen will be rusty, which could be a problem. Likewise, Baltimore's may be tired, but it seems they are used to it, as no starter reached the 200-inning mark in the regular season, and only one had a complete game.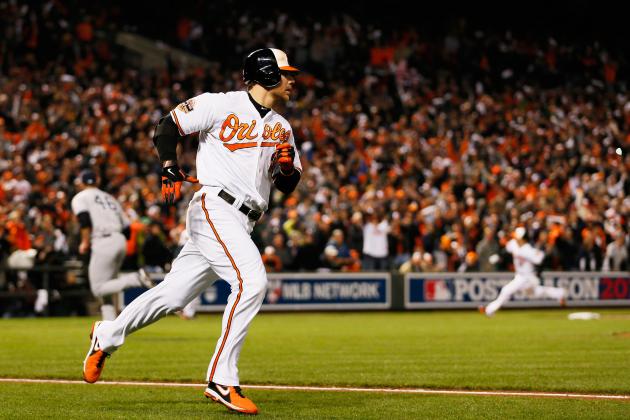 Rob Carr/Getty Images

Through the first two games of the ALDS, the two men who hit 33 home runs for each respective team have been big factors in their team's win.
Chris Davis is hitting .500 with two RBI, both coming in the third inning of Game 2 to help lead the Orioles to a win and tie the series. Robinson Cano, meanwhile, is hitting just .250, but his two doubles have led to three RBI.
Both teams will need big performances out of these guys if they want a Game 3 win—not just for their hitting, but for the intangibles and leadership they bring to their lineup.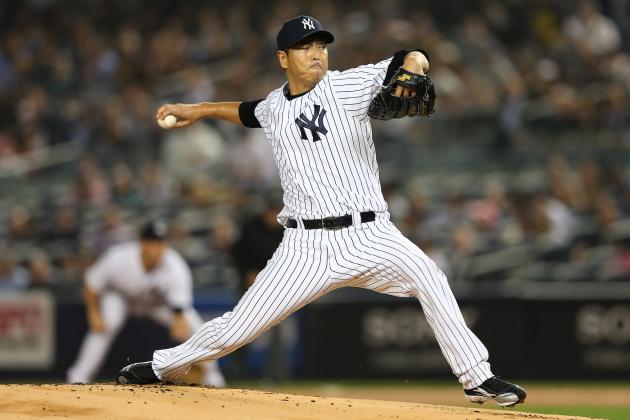 Elsa/Getty Images

Game 3 features two starters who could not be more different. Hiroki Kuroda and Miguel Gonzalez have gone down two very different roads entering Game 3.
Kuroda is a 37-year-old workhorse who can keep his ERA low and complete games with little difficulty. Gonzalez, meanwhile, is a rookie who has only passed the seventh inning once. The only similarity is their ERAs, both of which are in the 3.30 range.
Both games have been pitchers' duels so far, so don't be surprised to see it again. These two faced each other on Aug. 31, with Gonzalez and the O's winning, 6-1. Kuroda will want revenge, and Gonzalez will want to improve his record against the Yankees to 3-0.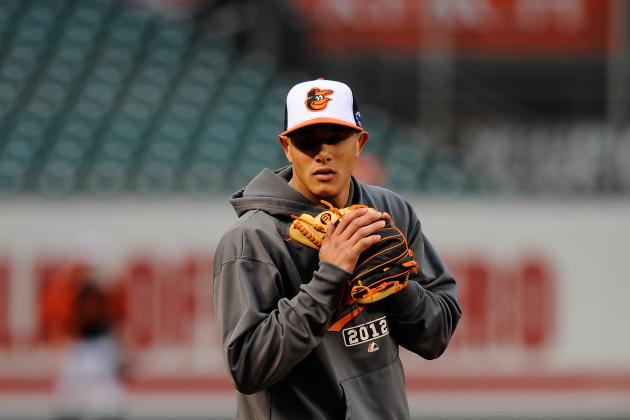 Patrick McDermott/Getty Images

As with the Kuroda-Gonzalez matchup, much of this series comes down to youth versus experience. The battle of the third basemen is just another of these individual battles, and both of these players have been struggling of late.
Alex Rodriguez could not get it going in the postseason last year, and he's struggling again. He only has one hit, and if he's going to be a middle-of-the-order guy, then he has to carry his weight.
Manny Machado, meanwhile, played well in his first 51 career games, but after a hit against Texas in the wild-card play-in game, he has yet to log one against the Yankees.
The Orioles have bigger bats out there to shoulder the load, but then again, so do the Yankees. If either of these two can show up in Game 3, they may be the X-factor.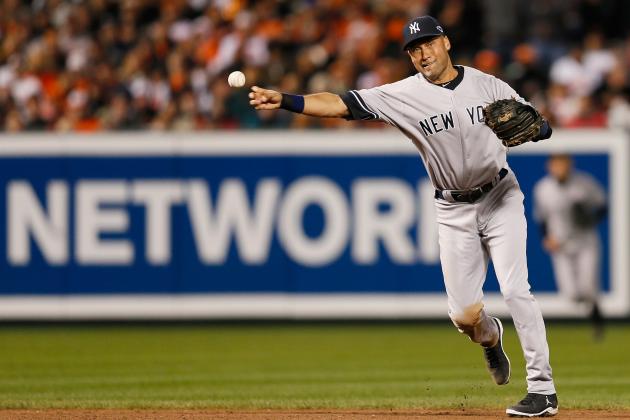 Rob Carr/Getty Images

As we all know, Derek Jeter will go down in history as one of the best ballplayers of all time. Nonetheless, from what I have seen in the first two games of the ALDS, his worst enemy could very well be Derek Jeter.
He's hitting .444 and has really been getting the lineup going, namely with his two runs scored. However, he also leads the team with two errors. Thus far, the Yankees' pitching has been good enough that the errors haven't come back and bite him, but all it takes is one to derail things and cost the Yankees a game.
The Orioles have been capitalizing on the little mistakes all year, so Jeter has to play the best defense that he can moving forward.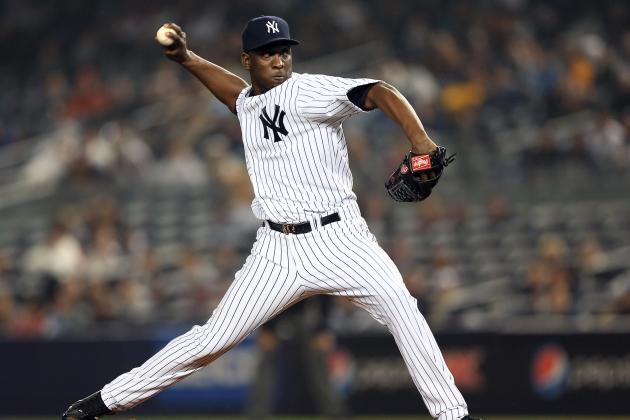 Elsa/Getty Images

The first two games were competitive, so it's safe to expect more of the same. But as the venue is Yankee Stadium, where home runs are traditionally easier to come by than in Camden Yards, it's more likely to be a shootout than the past two games.
Curtis Granderson and Mark Reynolds are two others to watch. Their bats have not yet awakened, and that could happen at any time. The whole Orioles lineup could be one to watch, for that matter. They are batting .227 so far, and that number is sure to increase.
I can't see Kuroda stumbling through the game, and I expect the Yankees to slide by with a 6-5 victory. While the Orioles may be at a disadvantage for this particular game, you can never count them out, as they have silenced doubters all season long.