5 Things Brendan Rodgers Has Changed at Liverpool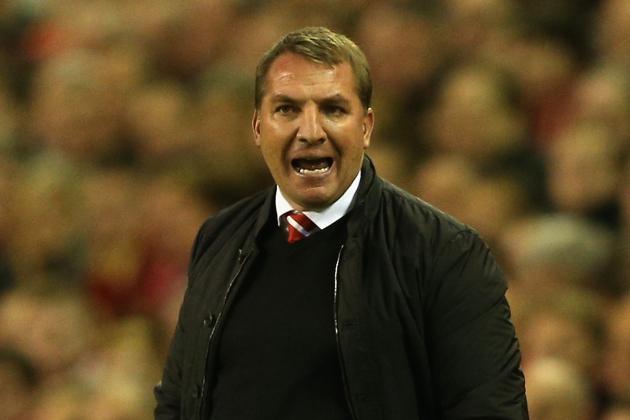 Clive Brunskill/Getty Images

Brendan Rodgers was appointed Liverpool manager on June 1, 2012 replacing Kenny Dalglish, who had been dismissed from the position after a hugely disappointed league campaign which saw the Reds finish eighth in the English Premier League.
Rodgers' appointment was met with a mixed reaction from fans and experts alike. Some were excited at the prospect of the best young British manager to come along in a long time getting an opportunity to manage one of the world's biggest clubs. Others felt he was too inexperienced for such a role.
Thus far, Liverpool's new manager has had a mixed start to his time in charge at Anfield. Results have not reflected performances in the EPL, with just one win so far despite excellent performances against Manchester City, Sunderland, Manchester United and Stoke City, all of which deserved three points.
After seven matches, Liverpool have just one league win to go with three draws and three defeats.
But that's not a true reflection of events. It's also worth noting that Liverpool have had the most difficult start, fixture-wise, of any Premier League team, having faced last season's Top Three as well as the masters of anti-football, Stoke City, in their home games.
Liverpool have progressed in the Capital One Cup after a team of reserves and youth players went to the Hawthorns and beat a vastly more experienced West Brom 2-1, thanks to Nuri Sahin's two goals.
In Europa League action, the Reds progressed through the qualifying stages and are currently in a group with Italian side Udinese, Swiss opponents Young Boys and the mega-rich Russian side Anzhi. Liverpool began by beating Young Boys away from home before losing 3-2 at home to Udinese in a match they dominated and really should have won.
They will face Anzhi at Anfield next time out.
There have been many observers who have commented that perhaps Rodgers might be under pressure already, as results have not met expectations.
That is an ignorant and short-sighted view which fails to see the vast changes Rodgers has brought to Liverpool and the good he has done.
Rodgers undertook an enormous task this summer: a complete rebuild of a club that was in a shambolic state. And he has already made massive strides.
Not since Bill Shankly has a Liverpool manager been faced with such an enormous task and Rodgers will need time and patience from the fans and owners.
To those who have been paying attention, the changes Rodgers has made at Liverpool Football Club in the few short months since he took over have been evident and plentiful. Here are five that are worth highlighting.
Begin Slideshow

»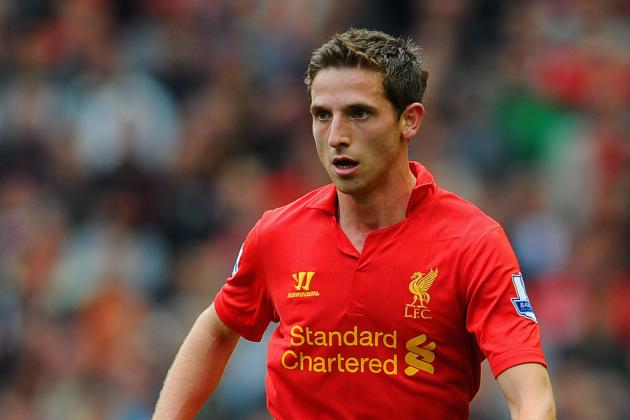 Michael Regan/Getty Images

The most obvious change has been the style of play that Liverpool operate on the pitch.
In 2011-12, Liverpool seemed to have reverted to an outdated 4-4-2 system, with the mentality being to get the ball to the strikers as quickly and possible and generally just try to overrun and overpower the opposition.
It was effective at times, but in the modern game, it was quite an archaic way of playing.
Rodgers, on the other hand, won plaudits galore for the style of play his Swansea team displayed last season. Based on the theory that if you dominate possession and use the ball intelligently you will be successful, Rodgers took a Swansea side assembled on a shoestring budget to an impressive 11th place finish.
Playing his way, Rodgers managed to put to bed the nonsensical notion that for a team on a small budget to survive they have to play a physical style of play similar to Stoke City.
That Stoke are used as the barometer for this, despite their £20 million average net spending each summer since 2008, is laughable to begin with. That people believed the Stoke way was best showed how far behind the rest of English football had fallen.
Rodgers is part of a new breed of young managers that have cropped up around Europe who are, first and foremost, coaches.
Their work begins on the training pitch, and their influences are wide ranging. They are students of the game who study the great managers and the great teams while also keeping a keen on eye on the current game.
You won't find Rodgers studying the methods of Sam Allardyce or Tony Pulis; more likely, you'll find him studying the thoughts and practices of Rinus Michels, Gusztav Sebes or Valeriy Labonovskyi.
Of course he doesn't just look at the greats of the past, he also studies the methods of Pep Guardiola, Jurgen Klopp and Vicent Del Bosque, and his relationship with Mourinho is well noted.
Rodgers has taken all that he has learned and formed his own vision of the game, and he is now in the process of implementing it at Liverpool.
His philosophy revolves around creative attacking football with tactical discipline, and he preaches footballing intelligence. His players are drilled to make the right decision when presented with multiple options.
The ability to make the right decision was something Liverpool lacked last season.
It is noticeable, even after only seven league games, that Liverpool's players have, on the whole, become far better at making decisions while in possession of the ball. They are also becoming smarter without the ball, as the off-ball movement of Liverpool's front three has caused problems for most of their opponents this season.
Key to the change in how Liverpool are playing is Joe Allen. Signed from Swansea for £15 million, Allen was seen as overpriced by many when he first arrived.
Most people who are in tune with the modern game now realize that was a bargain.
While footballing dinosaurs like Alan Shearer have criticized Allen for often being too safe with the ball, those that understand the modern game and appreciate football in its purest form have lauded the impact Allen has had on the Reds.
Shearer believes that Chelsea are the closest thing the English have to Barcelona, which will tell you just how little he knows about football. Brendan Rodgers was quick to put Shearer in his place (and frankly Shearer's place should be off the television not talking about football).
When Lucas Leiva returns, Allen will flourish even further, as he will allowed to play in a more advanced role next to Nuri Sahin.
The Reds should become an increasingly potent side, and the quality of football will continue to increase.
There is enormous potential in this Liverpool side, and when the pieces finally click into place, they should be a joy to behold.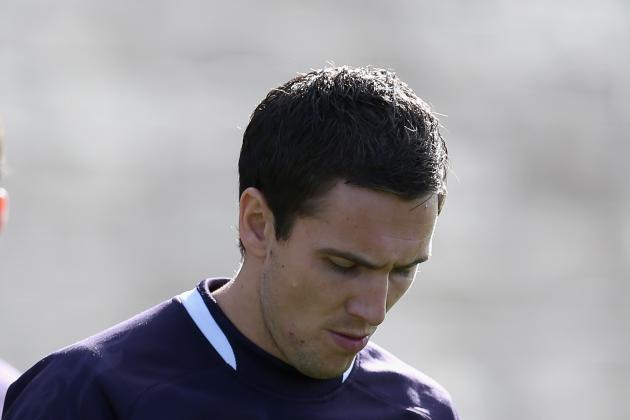 Clive Brunskill/Getty Images

A big part of what Rodgers is doing with regard to his philosophy involves educating the players and getting them in the right mental state to play his way.
There have been noticeable changes in the mentality of this Liverpool team this season, before they make their way onto the pitch, as well as while they play.
The players have become significantly braver in possession and are now more willing to both receive the ball while under pressure and pass to others who are under pressure. They are now beginning to back their ability to get things done rather than shift responsibility to others.
There is also more of a fighting spirit within the side this season.
This was evident in the match against Manchester United at Anfield. Even after being reduced to 10 men, there were no thoughts of hanging on for a point or simply rolling over. The players took the game by the scruff of the neck and even with 10 men were the better team for long stretches of play.
This is born from the competition for places and players' desire to hang on to their starting berth because they understand that under Brendan Rodgers' reputation means nothing, age is only a number and form is what matters.
Stewart Downing is an England international with 34 caps. He's an established Premier League player with over 250 appearances in England's top flight over a decade -long career at the highest level. He was brought to Liverpool for £20 million.
Raheem Sterling is 17 years of age, to date has never represented England above U19 level and was signed for an initial fee of less than £1 million.
On paper, Downing is the clear starter on the wing for Liverpool. In reality, he can't even get on bench.
Sterling, on the other hand, should be playing the NextGen series. Instead, he's established himself as the first choice for Liverpool's first team.
Sterling earned his place in the team with his work in training and his performances in matches.
Downing, on the other hand, seems to get progressively worse as the weeks go by. In the recent Capital One Cup match against West Brom, Downing was arguably Liverpool's worst player, despite being the only "marquee" name on display for the Reds, aside from Nuri Sahin.
Rodgers has instilled the mindset in his players that if they work hard and play well when given their opportunity, they will get a place in the first team. From there, it's theirs to lose. He has also put them on notice that, regardless of reputation, if you don't put the work in and don't perform on the pitch, you will not play.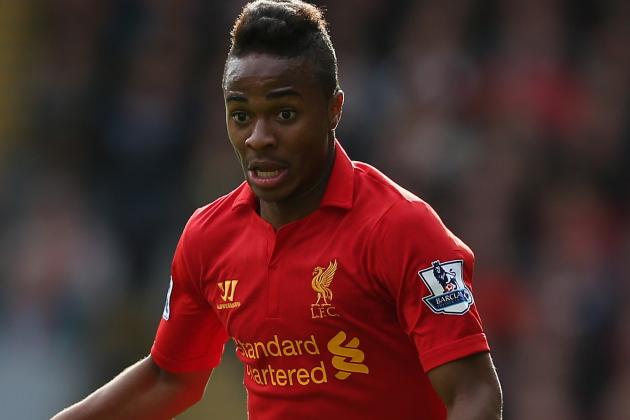 Clive Brunskill/Getty Images

November 29, 1998: Steven Gerrard makes his Liverpool debut as a last-minute substitute in a league match against Blackburn Rovers.
December 9, 2008: Martin Kelly makes his Liverpool debut as a late substitute in a Champions League match against PSV Eindhoven.
In the 10 years between those two events, only one Liverpool player came through the academy and made more than 50 first team appearances for the club: That was Stephen Warnock, who managed a total of 67 first team appearances while spending 13 years on the books of the club from his academy days until he was sold to Blackburn Rovers in 2007.
One fairly average player in 10 years. For a club that had produced world-class talent like Steve McManaman, Robbie Fowler, Michael Owen, Jamie Carragher and Steven Gerrard in an eight-year period, this simply wasn't good enough.
Rafa Benitez identified this problem while he was Liverpool manager and set about fixing it: He forced the club to invest in the Academy, completely restructuring it and changing the policy it had on identifying players.
Unfortunately for Benitez, the only player with the type of quality required to come through the ranks during his time at the club was Martin Kelly, who had been at Liverpool before Benitez arrived. The Spaniard never got to enjoy the fruits of his labour, but Liverpool are reaping the benefit now.
With Rodgers implementing his policy of a meritocracy—if you deserve to play, you will play—Liverpool's first team now features three players who have come through the Academy: Raheem Sterling, Suso and Andre Wisdom.
These are teenagers entrusted with representing one of the biggest clubs in the world on a week in and week out basis in one of the top leagues in the world. They are players Liverpool nurtured and schooled in the traditions of the club after bringing them in from elsewhere as 15- and 16-year-olds.
It won't end with those three, either.
Jack Robinson is unquestionably Liverpool's leftback of the future, and in Jerome Sinclair and Jordan Ibe, Liverpool possess two of the most talented 16-year-olds in the country.
Sinclair has already become Liverpool's youngest-ever player, aged 16 years and six days when he made his debut for the club against West Brom in the Capital One Cup. And Ibe will almost certainly feature at some point this season. Such is his prodigious talent.
Ryan McLaughlin is another player who can expect to see some first-team action in 2012-13. The hugely talent 18-year-old fullback played for the Reds on the summer tour of North America and impressed everyone with his performance against AS Roma.
Martin Kelly is still only 22, and when he returns from injury he will undoubtedly have a big future ahead at Liverpool.
That makes eight academy graduates who will likely feature for the first team this season, along with club legends Jamie Carragher and Steven Gerrard. Practically a full team of players.
After the decade of dross between 1998 and 2008, this is a hugely exciting prospect for Liverpool fans. With his background in youth coaching, they have the perfect manager to oversee it in Brendan Rodgers.
It's not all about young players schooled in house at Liverpool, though.
Jonjo Shelvey has already made a big mark on the first team this season and looks to have a great future in the game, having recently been called up to the England senior team. He turned 20 in February, so he can very much be counted amongst this tsunami of youth prospects that Liverpool have on offer.
There's also Joe Allen, Jordan Henderson and Sebastian Coates. All are 22 years of age, and despite arriving for big money, none of them are even close to their peak years yet. But they have big futures ahead of them at Liverpool.
There are very few teams that can point to a group of players between the ages of 16 and 22 as strong as the current Liverpool batch. Despite the current shortcomings of the side, Liverpool fans can most certainly look forward to a bright and talented future because the next crop of prospects, headed by Irish fullback-cum-winger Alex O'Hanlon and midfielder Oluwaseyi Ojo, might be even better the current patch that are making the breakthrough this season.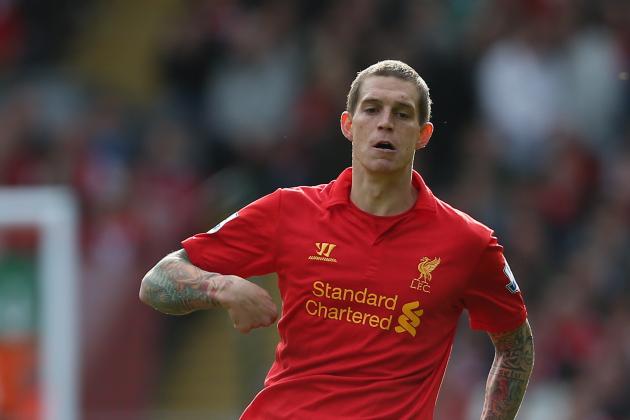 Clive Brunskill/Getty Images

Daniel Agger recently put pen to paper on a contract extension with Liverpool that will see him spend the prime years of his career at the Anfield club. Agger follows Martin Skrtel and Luis Suarez in pledging his future to the club.
With these three players, all of whom have had more than one opportunity to leave the club this past summer, committing themselves to Brendan Rodgers' vision for a new Liverpool is a clear sign that the players believe in this manager and want to play for him.
That's a huge plus for the club, as Suarez is unquestionably Liverpool's best player, Agger is arguably their most important player and Skrtel is coming off the best season of his career.
All three have been quick to embrace Rodgers' philosophy and style of play. This sets the right example to any other senior players who may have had doubts about the club appointing such a young manager. It puts a marker down that players can either get on board, and in doing so be rewarded, or they can leave.
It's not just senior players who are queuing up to sign on for extended stays with the Anfield club, either. Young sensations Raheem Sterling and Suso are both in talks to sign new contracts, only months after both were linked with moves away from the club before the change of manager.
Martin Kelly and Andre Wisdom are two more on the verge of pledging their futures to the club.
This is in stark contract to how things were at the end of last season, when Maxi Rodriguez and Dirk Kuyt practically fell over each other to get out the door, having grown tired of being underused by Kenny Dalglish.
Players now want to stay and play for Liverpool. They want to play under Rodgers. That's a massive plus for the manager, the club and its fans.
Brendan Rodgers gets Liverpool. He gets the club, he gets the city, he gets the fanbase.
He understands that while the club sign his paycheque, he serves at the pleasure of the fans of Liverpool Football Club, and it is those fans he will answer to if things go wrong.
From day one, Rodgers has been open with the fans. He has explained decisions that some may have been unsure of, he has responded honestly when asked direct questions and he has made himself available when possible to speak with the fans, be it outside Melwood on his way in or out of work or in an arranged meeting like the one held before the game away to Sunderland.
Rodgers took the time to sit down with representatives of fan groups and websites to get to know them and talk about football. What was initially scheduled to be a short 20-minute meet-and-greet turned into an hour-long chat.
The video I've included is part of one of the chats, provided by www.theredmentv.com. It shows a different side to the man, a side fans are normally not granted access to. He is completely at ease and talks at length about his ideas.
Part two of the interview with Brendan Rodgers can be found here, and I really can not recommend watching it highly enough.
It's a breath of fresh air to have a manager who is so open in his communication with the fans, and it's a new experience at Liverpool Football Club. Long may it continue.