Adam Schefter has reported that the Detroit Lions hope Best will be back for Week 7.
I'm not a fan of this.
Don't get me wrong—I hope he can be cleared and play at some point. I just have a hard time feeling comfortable with him on the field.
The fact that we are now a full year removed from his second concussion in about a month, one which knocked him out for the year, and he's still not cleared gives me pause.
It should give Best and the Lions pause as well.
What's the risk to Best's long-term health? What are the chances that if he gets another concussion, he won't do serious, lasting damage to his brain and later quality of life?
What are the chances it's already too late to worry about that?
Best is a grown man, and he knows the risks. However, he's also young, and retirement and old age are things which seem far away and not relevant.
Which then means the Lions and the medical staff had best be 100 percent sure he's at no more harm than anyone else on the field. That he is well aware of the risk and well aware of what another hit to the head—concussion inducing or not—could result in either immediately or down the road.
I feel like the team and Best are trying to force this to happen. That the team, desperate for an offensive spark is willing to risk the well-being of Best to maybe right the season.
And Best, a young and energetic player is of course eager to get back on the field.
What responsibility does a team have to save a player from himself? We saw the Vikings hold Adrian Peterson back. We saw the Bears let Urlacher back as soon as he thought he was able.
What should the Lions do?
I don't have an answer. Just a vague sense of discomfort.
According to Schefter, Jahvid Best is in the best shape of his career.
Of course, that's not including his brain right now.
On to the rest of the NFC North!
Jeff Dickerson of ESPNChicago.com gives you five things we learned in the Chicago win in Jacksonville.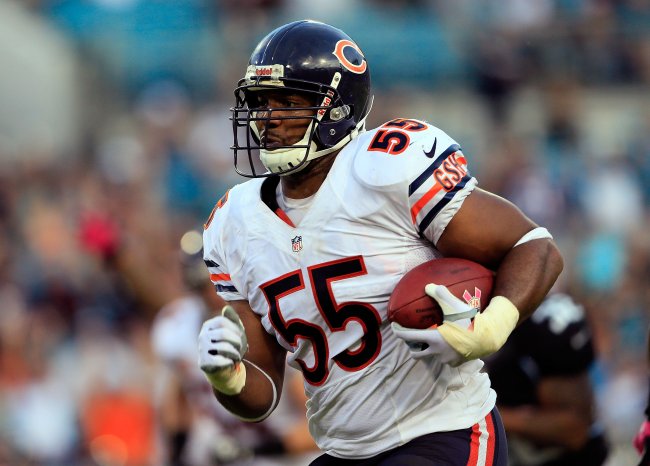 Sam Greenwood/Getty Images
The Chicago Tribune's Dan Pompei talks about how the 'old' defense is dominating.
Sean Jensen of the Sun-Times says once again, Charles Tillman's pick-six jump started the team.
Detroit Lions
MLive.com's Justin Rogers says that rookie Ryan Broyles is waiting for his chance to be a factor.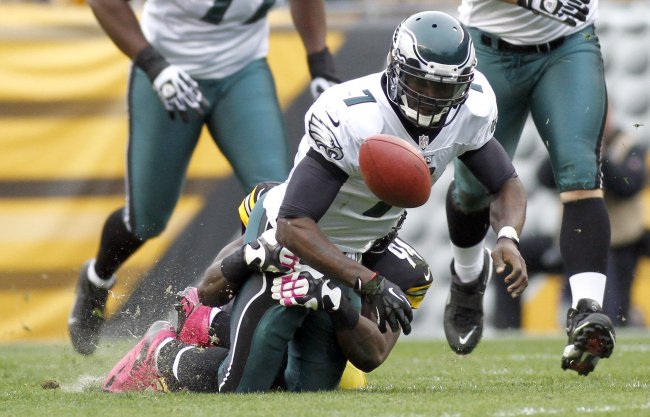 Justin K. Aller/Getty Images
Over at the Free Press, Carloz Monarrez already has a look at the Lions' next opponent—the Philadelphia Eagles.
Josh Katzenstein of the Detroit News says Joique Bell has carved himself out a role after almost not making the team.
CheeseheadTV.com's Max Ginsberg takes another look at Sunday's loss to the Colts.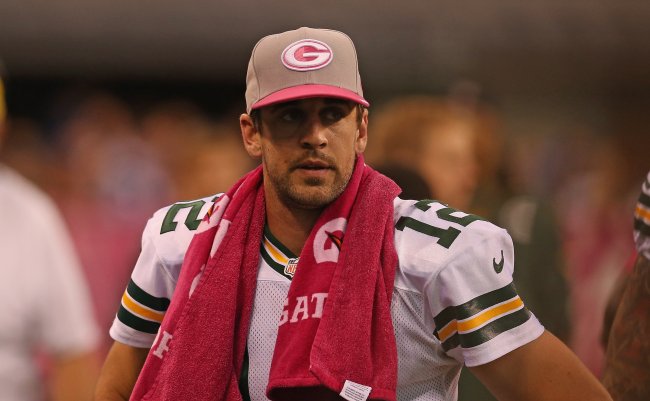 Jonathan Daniel/Getty Images
Michael Hunt of the Journal-Sentinel wonders if the Packers have what it takes to overcome this mess of a start.
Bleacher Report's Brian Carriveau gives you the winners and losers from the Week 5 game against the Colts.
Minnesota VIkings
1500 ESPN's Tom Pelissero says rookie safety Harrison Smith will be fined, but not suspended for his 'push' of an official on Sunday.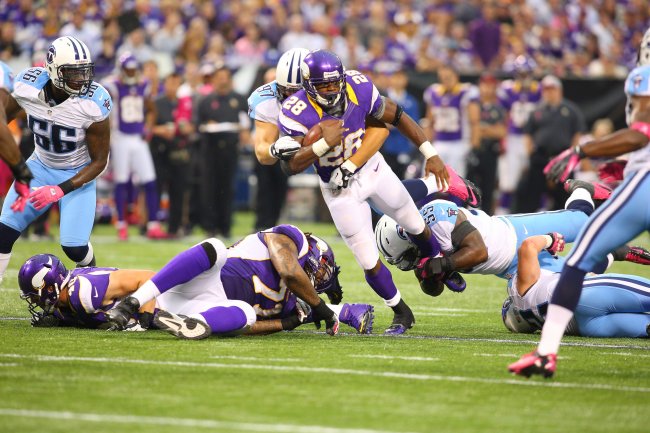 Adam Bettcher/Getty Images
Tom Powers of the Pioneer Press says that the Vikings are keeping an even keel on their hot start.
Bleacher Report's Arif Hasan gives you the biggest winners and losers from the Vikings-Titans game.
Check out the B/R NFC North Facebook page—like us and keep up with everything NFC North on Bleacher Report.com.
Follow me on Twitter at @andrew_garda