Chelsea FC: Early-Season Grades for the Blues' Premier League Squad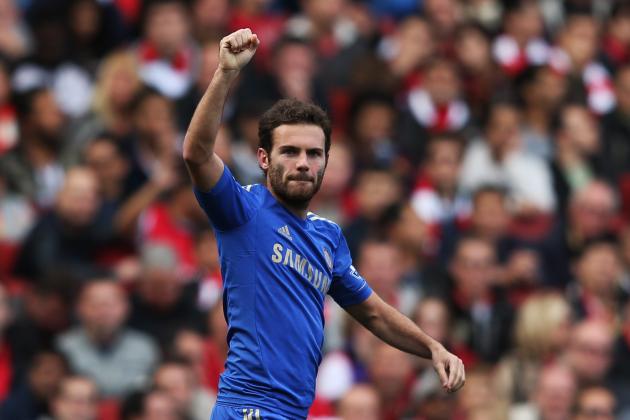 Richard Heathcote/Getty Images

Chelsea's 4-1 win over Norwich City at Stamford Bridge on Saturday was a microcosm of the season to date: the team played well together, Petr Čech was his usual solid self in goal, and Juan Mata was absolutely brilliant again and was involved in three of the Blues' four goals.

Improving to 6-1-0 (19 points, 15 goals for, four goals against), Chelsea remained on top of the English Premier League standings as Fernando Torres, Frank Lampard, Eden Hazard and Branislav Ivanović all scored against the Canaries.

So with seven games in the books and 31 more to go in the league, here are my grades for the relevant Blues players up to this point in the still fairly young season.
Begin Slideshow

»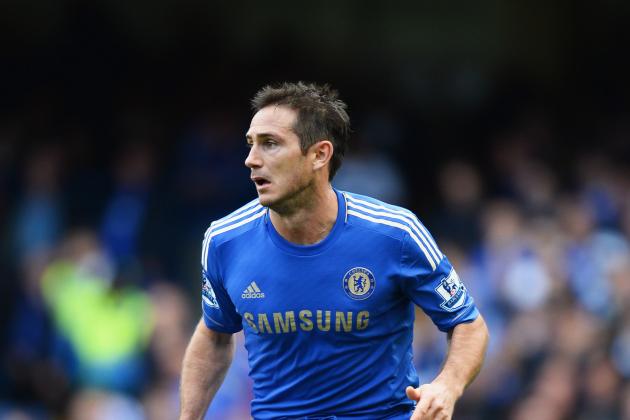 Mike Hewitt/Getty Images

Probably seen as a fairly harsh grade by some, I have to tab Lampard's play so far as "average" as he is trying to adjust to his new position as a holding midfielder. His lack of speed and experience there has created some openings and scoring opportunities for Chelsea's opposition.

Lampard, probably the best penalty kick guy in the EPL, scored his first goal from open play in 27 matches against Norwich City on Saturday and now ranks third on the Blues' all-time list behind Kerry Dixon and Bobby Tambling with 189 goals.
There have been reports that Lampard—who tied for the team lead in league goals last season with 11—may be on his way out of Stamford Bridge after this season but manager Roberto Di Matteo recently dismissed those rumors and said the 34-year-old Blues legend is going nowhere.
Let's hope not.
Lampard set an English record when he played in 164 consecutive matches (Oct. 13, 2001 to Dec. 26, 2005) and according to the statisticians at Opta, the Blues vice-captain graded out as the best player in the Premiership from 2000 to 2009.
With his penalty scoring and leadership abilities, Lampard needs to stay in west London and given time, he should gradually improve in his new spot on the pitch.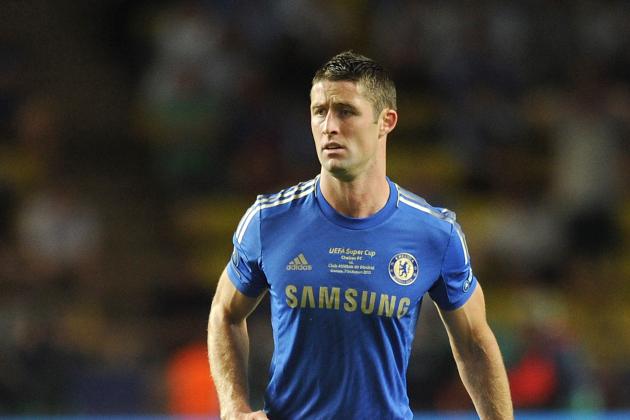 Chris Brunskill/Getty Images

Cahill has proven to be a solid fill-in at center-back for both John Terry and David Luiz but still seems to be finding his way with Chelsea and hasn't yet showed the dominance he displayed while with Bolton Wanderers.

Cahill, who has one goal so far in league play, has been effective but still has room for improvement that should come the more he plays and gets used to his primary fill-in role with the Blues.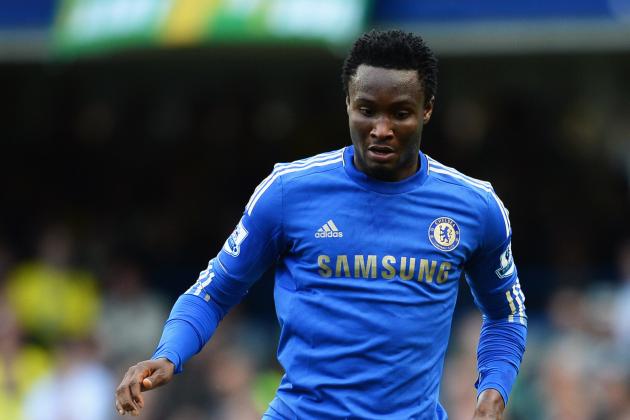 Mike Hewitt/Getty Images

Mikel is often made a scapegoat for the club's lapses in the defensive midfield but with Michael Essien out on loan to Real Madrid, Raúl Meireles was sold to Fenerbahçe and Lampard still adjusting to his new role, the 25-year-old Nigerian is an incredibly important and underrated player for the Blues right now.
Although he he is still looking for his first EPL goal for Chelsea, Mikel, who averages 2.3 tackles, 1.7 interceptions and 1.9 fouls per game, provides value is in his consistency and can now be considered the midfield anchor in the club's hallmark defense.


Julian Finney/Getty Images

Ramires started the season on the right wing as one of three advanced midfielders for Chelsea but with Eden Hazard, Oscar, Juan Mata, Victor Moses and Marko Marin now all fighting for time at those three spots in the Blues' 4-2-3-1 formation, he has seemingly moved into a deeper defensive midfield role for the club.

The 25-year-old Brazilian's versatility and speed is perfect for Chelsea's new-look roster and, like with Lampard, I feel he will only get better once he gets used to his new, more defensive-minded role on the pitch.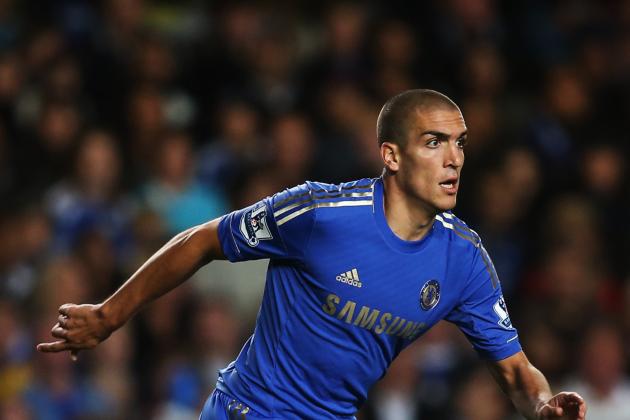 Julian Finney/Getty Images

Romeu hasn't played that much but when he has, he has held his own and gotten the job done for manager Roberto Di Matteo.

And with Lampard and Ramires getting used to their new midfield roles, Essien and Meireles out on loan and Mikel the only defensive midfielder with much experience, having the 21-year-old Spaniard on the bench and able to come in and play when necessary is pretty significant right now for the defending European champions.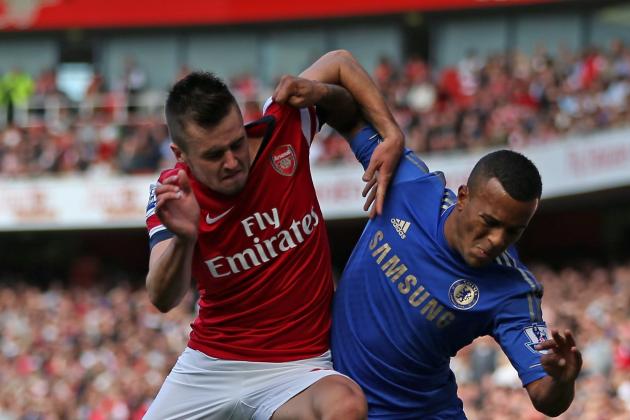 Richard Heathcote/Getty Images

Like Cahill and Romeu, Bertrand is a great guy to have on your bench for defensive purposes and has been "above average" when he's seen time in league play so far this season.

And like Ramires, the Englishman is very versatile and can not only fill in effectively for Ashley Cole at the left-back position, but can also play in the advanced midfield on a wing as he has done once this season and did against Bayern Munich in the UEFA Champions League final when he filled in for Ramires, who was out with a one-game suspension.

Bertrand is another player who should have a long and fruitful career with the Blues at Stamford Bridge.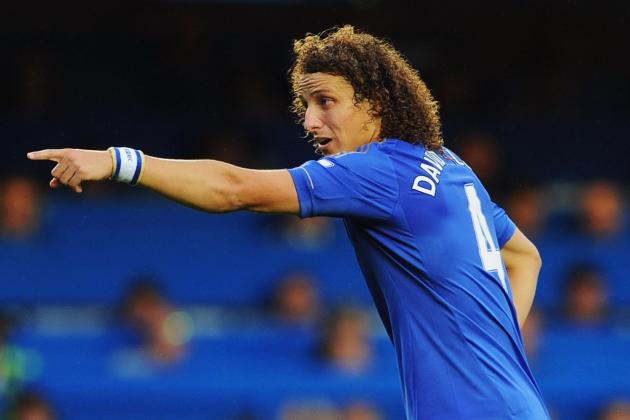 Michael Regan/Getty Images

Luiz matters so much to Chelsea's future that the club recently signed him to a five-year contract, and with Cole and John Terry getting older, having the 25-year-old Brazilian to build a future defensive back line around is a positive.

One problem the energetic Luiz poses while on the pitch is his desire to float forward a bit too much when the Blues are on the attack, often leaving a large gap for opponents quick on the counterattack.

Against Norwich City, Luiz gave Canaries striker Grant Holt way to much space in the box. For the Chelsea defender to ever rise to the level that Terry and Cole have as defenders, he really needs to remember he's a center-back as well as control his sometimes fiery temper during games.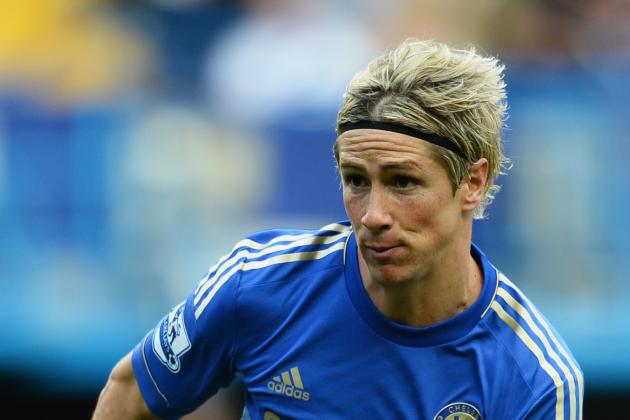 Mike Hewitt/Getty Images

Now out from under Didier Drogba's massive shadow, Torres is starting to emerge, like he wanted, as Chelsea's go-to guy as the lone striker in the club's usual 4-2-3-1 formation.

Torres, who leads the club with four goals in EPL play (six in all competitions), has been pretty darn good so far and seems to have gotten that proverbial psychological monkey off of his back.

I was tempted to give Torres an A- or a B+ grade so far but he still seems to have trouble with some passes and also fails to pull the trigger quick enough with his shots as he did again on Saturday in the early minutes of the Norwich City match.

One positive about El Niño is it seems his confidence has returned and it shows in his face. His bicycle-kick attempt that led to Lampard's score on Sunday and his fantastic goal vs. Arsenal reveal this is a guy who think he can score whenever he's in the right position in front of the goal, which should serve him and the club well in the future.

One area of concern is that the 28-year-old Spaniard has started every game and with Daniel Sturridge still a question mark and the squad thin at the striker spot with Romelu Lukaku out on loan at West Bromwich Albion.
Having him wear down, completely wear out or get injured would be a disaster for Chelsea right now with eight months of football still ahead.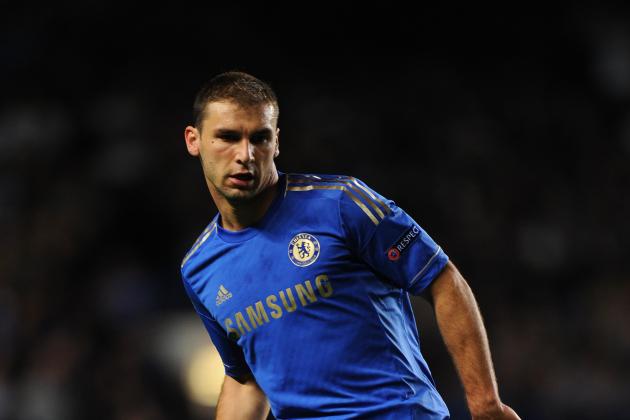 Mike Hewitt/Getty Images

Ivanović has been his usual brilliant self and always provides a physical force for Chelsea when on the pitch from his right-back spot.

Besides his consistency, the 28-year-old Serbian is tied for second on the team with three goals and also has one assist in league play.
Not too bad for a defender, eh?

While many other Chelsea players continue to get more attention and compliments in the media, Ivanović continues to just go out and do a great job, game in and game out.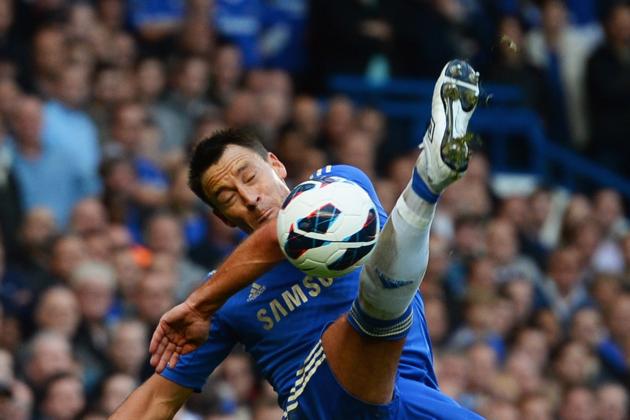 Mike Hewitt/Getty Images

Whenever goalkeeper Čech has to get off his line a bit too far and it looks like the opponents may have an easy attempt on an open goal, there's good old Terry there to save the day acting as a second goalkeeper.

Team captain Terry's experience and grit playing his left center-back position is unparalleled and a huge factor in the Blues' first UEFA Champions League campaign.

And despite what is going on off the field in his life, the reality of getting older and his nagging injuries—many that crop up during games—the 31-year-old Englishman always seems to get the job done, no matter what the obstacles may be.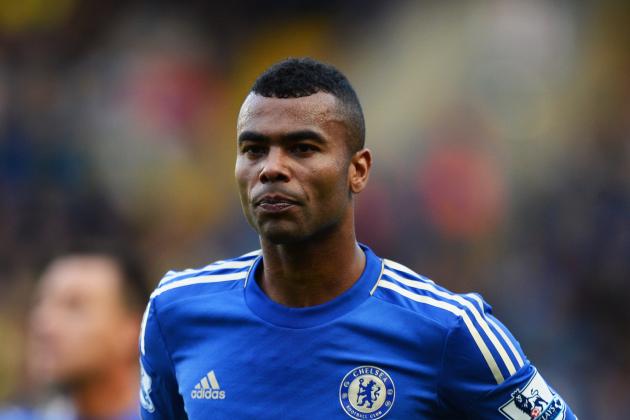 Mike Hewitt/Getty Images

Recently deemed by Paris Saint-Germain manager and former Chelsea skipper Carlo Ancelotti as the best left-back in the world, Cole has been his usual brilliant, steady self so far this season in the Premiership.

With one goal and one assist to date, Cole also has helped on offense, and like Terry, despite some off-the-pitch problems, is a rock when he's playing.

Chelsea needs to do the right thing for the club and by Cole and re-sign the 31-year-old Englishman next summer and see that he gets to justly end his career with the Blues at Stamford Bridge.
Mike Hewitt/Getty Images

The brilliant Belgian started out brilliantly, with the comparisons to Lionel Messi seemingly warranted, but Hazard has come down to earth a little bit.

Hazard, who is tied for the club lead with four assists and has two goals in league play, almost gets an A- but the mere fact he has had a couple of games where he was almost invisible warrants the B+ grade for me.

Statistically, the 21-year-old advanced midfielder takes 2.4 times shots per game, has 2.3 key passes, two successful dribbles, is fouled three times on average each game and has a spectacular 86 percent pass completion rate.

Now it's quite evident why management went out of its way to pay the big bucks for Hazard over the summer transfer window.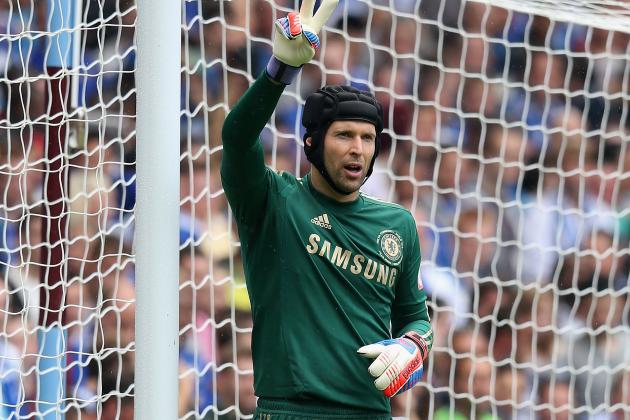 David Rogers/Getty Images

Like Ivanović, Čech just doesn't seem to ever get enough credit for his contributions to Chelsea's success. It's almost like the 30-year-old Czech is expected to register a clean sheet every match or keep a guy like Barcelona's Messi from ever putting the ball in the back of the net in international play.

Although Chelsea's top-flight schedule hasn't been that tough in these first seven games, Čech's goalkeeping has been fabulous with just four goals allowed and four clean sheets (57 percent) so far.

Čech has also allowed no second-half goals and has made several remarkable saves and has done so with an elbow injury that will require surgery in the offseason.

One of the best goalkeepers on the planet, Čech certainly deserves an A grade for his play so far for the first-place Blues.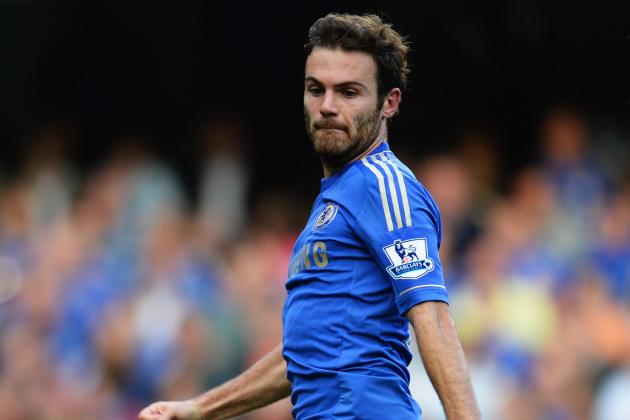 Mike Hewitt/Getty Images

Very seldom do players warrant an A+ grade but Juan Mata has to get one from me for all he's done so far in this young EPL season.

The young Spaniard has continued where he left off last season and has become the straw that stirs Chelsea's drink from his center advanced midfield spot, feeding his fellow teammates like a mother dog feeding her new litter of hungry puppies.

Seemingly a candidate for the Man Of the Match almost every game lately, Mata's genius enabled three of the Blues' four goals Saturday against Norwich City and he is tied with Hazard for the team lead with four assists in league play.

The weight and timing of his passes is absolutely incredible and his unselfishness is worth mentioning, as we all know he could be scoring goals instead of seeing to it that his teammates on the attack get their quality attempts.

And with 79 career assists and the tender young age of 24, Mata is undoubtedly the man in the middle that Chelsea should, and apparently is, building around and has been the club's most valuable player so far for me and deserves this lofty grade.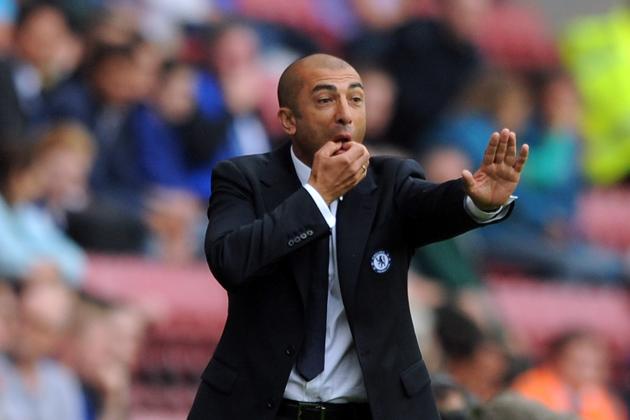 Chris Brunskill/Getty Images

There are five other players worth mentioning who will certainly be instrumental in Chelsea's future but who haven't played enough yet and therefore get an "incomplete" grade for now: Oscar, Victor Moses, Sturridge, Marko Marin and César Azpilicueta.

Oscar has proven his ability to maneuver in tight spaces is incredible and he may have found a home in the starting XI advanced midfield alongside Mata and Hazard, but the jury is still out on that with so much talent on the roster. If I had to grade him, he'd get a B+.

Moses hasn't gotten enough time but when he has, he's proved hard to handle for the opposition and could turn out to be a big star someday in west London. Sturridge has been fighting a hamstring injury that's taken longer than most expected to heal, while newbies Marin and Azpilicueta just haven't gotten enough playing time to be graded fairly.

As far as Di Matteo goes, I would also give him an A- or a B+ grade for effectively juggling all these new parts and egos so far as well as dealing with a number of irritating off-the-field problems we all hear too much about in the media.

Grading anyone or anything is always a subjective thing and as a whole in EPL play, I would have to give Chelsea, which has now won 13 of its last 16 games at home, an A- for its wonderful start, strongly taking into consideration that the Arsenal match at Emirates Stadium was the only real test (on paper).

Chelsea will certainly be tested in its next match on October 20 when it travels across town to White Hart Lane to face fifth-place Tottenham Hotspur (5-2-1) and former manager André Villas-Boas.

And if you would like to offer opinions or your own grades for any of the Blues players in league play so far, please feel free to do so in the comment space below.


Follow me on Twitter:@KevinStott11