NHL Rumors: 5 International Players Who Could Be in the NHL Next Year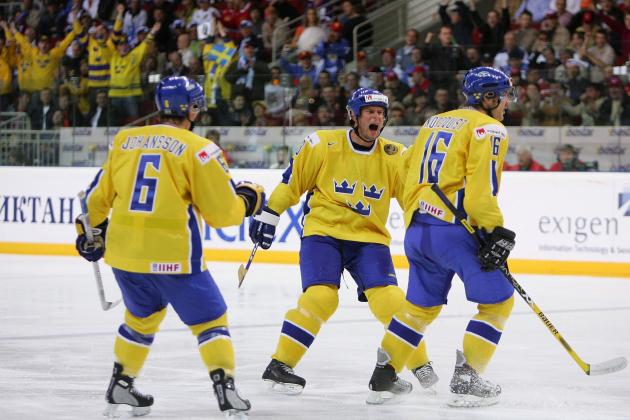 Jeff Gross/Getty Images

The lockout has cast a shadow of uncertainty over many things in the NHL. A majority of depth charts are filled with question marks and that offers the opportunity for some players overseas to get their shot in the NHL.
Almost every player with options left was part of the mass migration to AHL so some rosters remain intact. Many big-named players were not part of the roster moves though.
Questions on whether some players will return from international leagues will fuel the scouting process for current general managers. The fact that most leagues have already started puts teams behind the eight ball since the pickings on their free-agent market will be slim if the season starts this year.
Begin Slideshow

»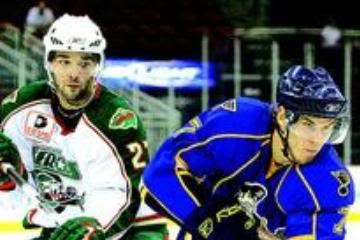 photo from www.stlouisgametime.com
Jori Lehterä is currently playing in the KHL, but the St. Louis Blues previously owned his rights in the NHL. Lehterä is an odd case because he signed with both the Blues and Lokomotiv Yaroslavl of the KHL in 2010.
The Blues should still own restricted free-agent rights on him but in order for Lehterä to play, he would need a new contract since he was previously under a two-year contract for both teams.
Thought was, he would consider returning stateside this season but with the lockout, he resumed playing in the KHL. Once the lockout ends, he may reconsider.
St. Louis may want to bring Lehterä on board because in his last 35 games with Sibir Novosibirsk, he has been able to tally 42 points.
The center from Finland has lots of offensive potency, and while his defense might need work, he can definitely learn from one of the better defensive teams while he gets used to being in the Midwest.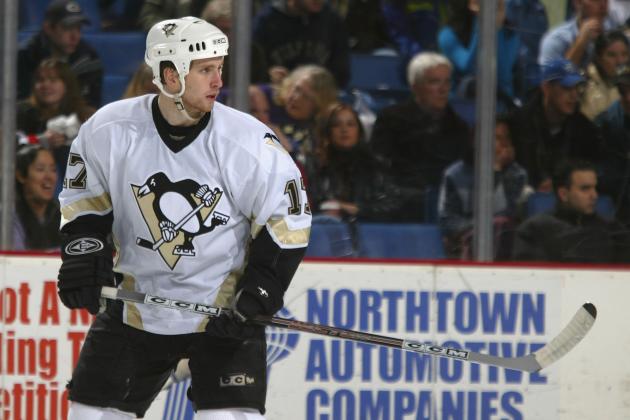 Dave Sandford/Getty Images

Matt Murley is getting a little bit older, but at 32 he can still make an impact for a team that needs depth on one of their bottom lines.
Murley was drafted in 1999 by the Pittsburgh Penguins and bounced around between the AHL and NHL rosters until 2008 when he went overseas. He has played in both the KHL and Swedish Elite League.
Since joining the SEL, Murley has become a weapon on both the power-play and penalty-kill units. His ability to play on the wings and at center brings versatility to the depth. Once the lockout ends, the American may return and provide an insurance policy for some of the thinner teams.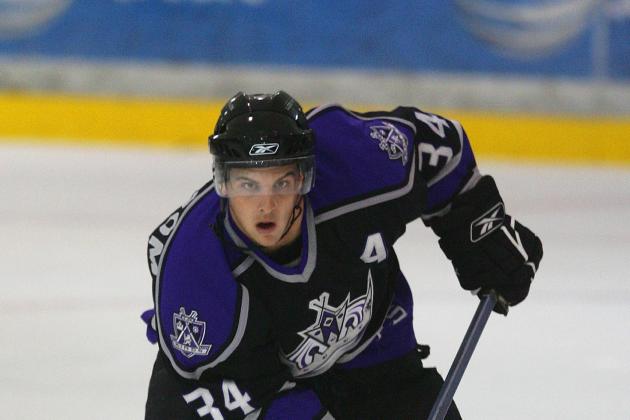 Jeff Gross/Getty Images

The Los Angeles Kings took Greg Hogeboom in the fifth round in 2002. Hogeboom never had a chance to play in the NHL while he was in the United States. He did spend most of his time bouncing between the AHL and ECHL affiliates of the Kings.
Hogeboom proved his offensive prowess in Italy's top league, Serie A. In his 46 games, he tallied 29 goals and 31 assists. Hogeboom has averaged over 1.1 points a game in every professional league he has played in except the AHL.
The fact that Hogeboom just turned 30 means there may not be a ton of tread left on the tires, but he does provide offense from both the wing and center positions. Hogeboom is a slightly younger version of Murley with just a little bit more offense.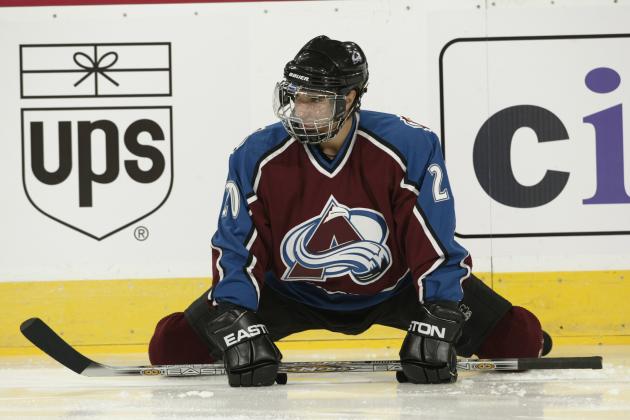 Brian Bahr/Getty Images

The Colorado Avalanche took Jonas Johansson in the first round of the 2002 draft. Right now, Johansson is only 28, so there is some hockey left to be played in his career.
Johansson joins Hogeboom in Italy by playing in the Serie A and is currently an alternate captain for Cortina. Last season Johansson scored 21 goals and 46 total points in 41 games.
Standing at 6'2", Johansson is a big physical body with some quickness to go with his shot. Overall, with youth and talent on his side, quite a few NHL teams could be kicking the tires.
Along with his experience in Italy, Johansson played in the SEL as well. He only made one appearance in the NHL with the Capitals back in the 2005-06 season. Even though he didn't put up huge numbers in the AHL, he has still formed into a solid player in his time overseas.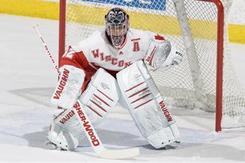 Photo from http://www.uwbadgers.com/
Even though Bernd Brückler was a fifth-round pick for the Philadelphia Flyers back in 2001, he only played one year in their minor league system. The Austrian spent his time after that in SM-Liiga in Finland and the past three years in the KHL.
In the past two seasons in the KHL, Brückler posted a 2.62 goals against average with a .908 save percentage.
It is doubtful that Brückler would serve in anything more than a backup role, he still provides a solid second option if a starter is out long term. His play with the Austrian national team also proves that he can take pressure.
If a team loses a goalie to international play or injury, Brückler will be on the short list for quite a few teams.
Contact Mitch Klemp at MitchKlemp@yahoo.com and follow him on twitter @MeestaMitch