NHL Lockout: Why Playing 82 Games in a Shortened Amount of Time Is a Bad Idea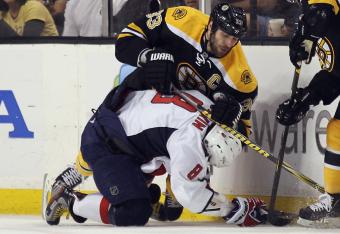 Bruce Bennett/Getty Images
The NHL could still play a full 82-game schedule despite cancelling the first two weeks of the regular season on Thursday, but playing a normal number of games in a shortened amount of time would be a terrible idea.
If the NHL and the NHLPA finalize a new CBA in time to start the 2012-13 season in late October or early November, then the regular season should be pushed back two weeks to make up for the time lost in early October because of the lockout.
Should the NHL play an 82-game schedule in a shortened season?
The NBA extended its regular season, trade deadline and playoff schedule last year to accommodate a shortened season following its two-month lockout, and the NHL should take a similar approach.
Even though playing the Stanley Cup Final in late June would be less than ideal, it would have to be done to allow a full 82-game regular season to be played without negatively affecting the game and its players.
Playing a sport as physical as hockey three or four times per week would increase the chances that players would suffer injuries and would be too tired to perform well when the playoffs arrive. This would also negatively impact the players from a mental standpoint.
As I've pointed out before, last year's lockout had an impact on NBA players dealing with more injuries than normal. While the shortened schedule wasn't the only reason for that, it certainly played a part.
If the current NHL work stoppage ends before November, there's no reason why the league couldn't use an 82-game schedule and maintain the normal number of off days that teams are accustomed to having. The NBA wasn't able to do this because its free-agency period started in December, and the regular season commenced on Christmas.
A compacted schedule with more games per week would also force teams to travel more frequently, which won't allow them to be fresh when the playoffs begin. This would be a bad situation for teams such as the Winnipeg Jets, who travel more than many of the other NHL clubs.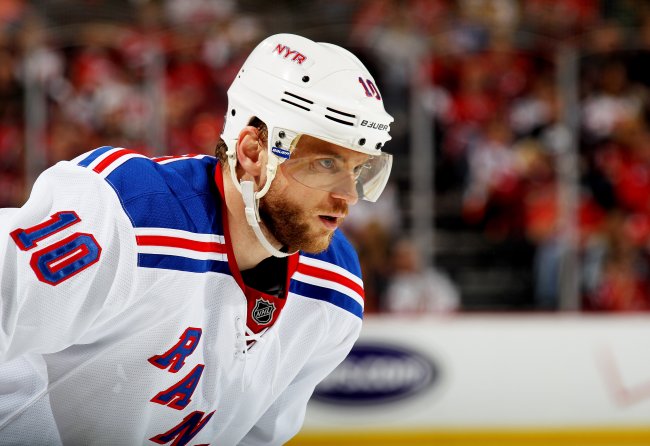 Bruce Bennett/Getty Images
Nobody wants fatigue and injuries to play a major role in determining who has success in the Stanley Cup playoffs, but this could easily be an outcome of a shortened 82-game season. Very few casual fans will want to watch the playoffs if the games are low-scoring and lack excitement because the players are too fatigued.
The NHL needs to realize that playing 82 games and maximizing revenues isn't worth the chance that the quality of the game will decrease.
You won't find many NBA fans who think that the Miami Heat's championship last season is less significant because it happened after a shortened regular season, and it's hard to believe that hockey fans would not give the proper amount of credit to a Stanley Cup champion after a shorter season.
If the league really wants to play 82 games, extending the regular season into late April so that each team has the same number of off days found in a normal schedule must happen to ensure that the quality of the game isn't decreased.
Nicholas Goss is an NHL Lead Writer at Bleacher Report. He was also the organization's on-site reporter for the 2011 Stanley Cup Final in Boston. Follow him on Twitter.
This article is
What is the duplicate article?
Why is this article offensive?
Where is this article plagiarized from?
Why is this article poorly edited?