Liverpool FC: Top 5 Performers So Far This Season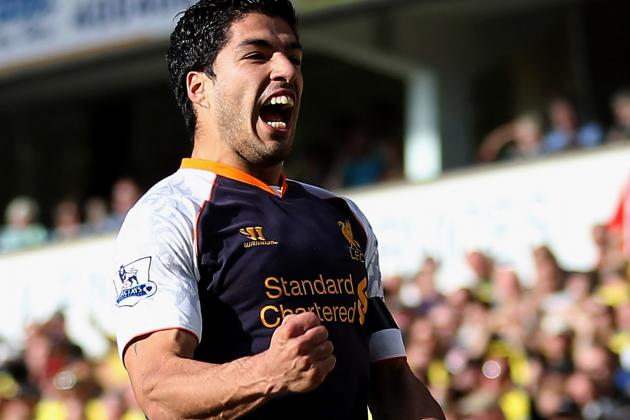 Julian Finney/Getty Images

Liverpool, as always, haven't gotten the results deserved for the majority of their performances. Sunderland, Manchester United, Manchester City and Udinese in particular should have been sent away from their respective encounters with the Reds with their tails between their legs. Somehow, and I don't know how, they've all managed to get something from the games.
The points tally doesn't paint the story of Liverpool's season so far, or the performances to be exact.
Thus, the majority of fans out there maintain firm belief in Brendan Rodgers. His players are doing their best, and it seems that at last, Premier League results may be becoming a reflection on their performances.
Here's a list of the players who have started the season brilliantly.
Begin Slideshow

»
There was a plethora of options for the fifth spot on this list. The likes of Suso, Andre Wisdom, Jordan Henderson and others all have played well this season, but I've opted for new signing Oussama Assaidi.
The reasoning was simple: Assaidi has come from the much less demanding Dutch League to play for one of the top sides in England. He hasn't moaned about being kept on the sidelines for games Rodgers has deemed too demanding for him at this early stage. Rather, he's kept his head down and worked his socks off.
And he's a quality player too: skillful, pacy and hardworking
It's not easy to make the transition Assaidi has made, so for me, he's been very impressive.
Many fans have been calling for Assaidi to start more often.
Nuri Sahin has also had to wait for chances to shine in Liverpool colours, but when given them, the Turkish international has taken them with aplomb. Sahin suits the "Tiki Taka" style of play, and alongside his midfield partners, he dominates the game when he plays.
His passing and movement leave almost nothing to be desired, and he's also added a taste of goals to his all-round game, too.
Overall, a fantastic start for Sahin, who has staked a huge claim for a regular starting spot.
Sterling, alongside Henderson, Joe Allen, Steven Gerrard and Luis Suarez, is one of my favourite current Liverpool players. Sterling represents what Liverpool have for so long missed, a winger who is willing to get his head down and attack the fullbacks, take them on and try and force a goal.
It's what Liverpool have for so long lacked, which makes watching this 17-year-old provide it so special.
Already having won over the fans, Sterling looks to be set for over a decade at the top level.
What a start.
Luis Suarez has had a monster start to the season, scoring a hat-trick against Norwich and two incredible free-kicks. Since moving from Ajax, the clinical finisher we expected to see had never reared his head.
Everything but the finish, so often.
This season, that finally seems to have changed, and though Suarez misses the occasional sitter, he's looking more like the predator of old, and he is on fire.
Don't expect Suarez to stop scoring anytime soon. He looks like he's enjoying himself on the pitch, for once. Embedded is one of my favourite Luis Suarez videos.
Is he the new Gerrard or Alonso?
Quite possibly. It seems impossible for him to lose the ball at the moment, and in a season that Steven Gerrard has started relatively slowly, and Lucas Leiva has faced another serious injury, Joe Allen has acted as the anchor in midfield.
His passing, positioning and vision is spot on.
The perfect start, really.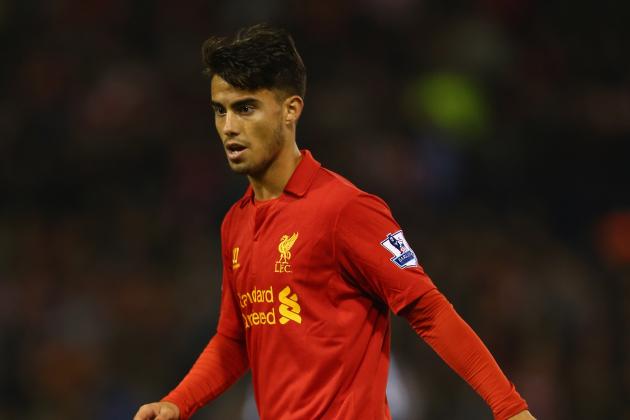 Michael Steele/Getty Images

There we have it.
Of the five players I think have performed admirably thus far this season, four of them have been shown the Anfield pitch for the first time due to Brendan Rodgers.
He knows what he's doing, and the results will start coming.
Thanks for reading.