10 Things We Learned from the Wisconsin Badgers' Win over Illinois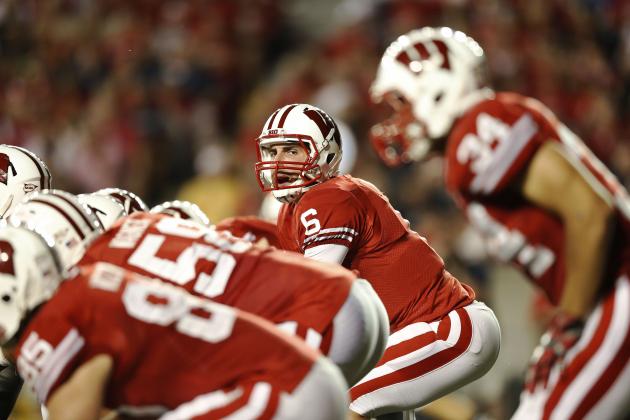 Tom Lynn/Getty Images

With the Badgers 31-14 win over the Fighting Illini, Wisconsin seems to have gotten back on track.
It was their 20th-straight home win, and the first time in 2012 that they have managed over five yards-per-carry (YPC) against any team not named University of Texas-El Paso.
Montee Ball also had his first 2012 game with five YPC, and after a rough start, the passing game came to life, led by quarterback Joel Stave and receiver Jared Abbrederis.
The defense did a solid job squashing a struggling Illinois offense and the kicking game returned to form with a 46-yard field goal.
But what did we really learn?
Begin Slideshow

»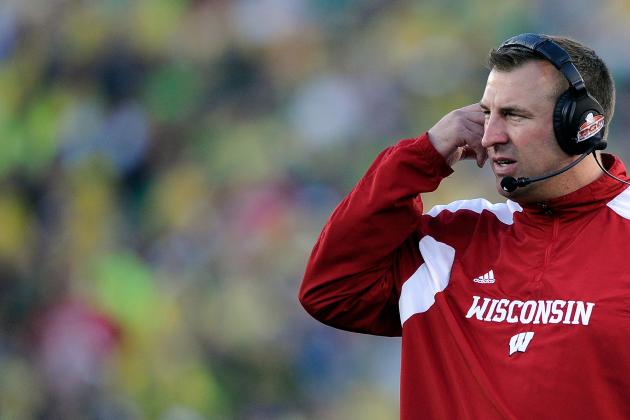 Kevork Djansezian/Getty Images

Early in the first quarter, Bret Bielema inexplicably took out starting quarterback Joel Stave and put in Curt Phillips, who hadn't seen live game action in over two years.
Phillips didn't accomplish much on the first two downs, at which point Bielema brought Stave back out on the field for third-and-long.
Stave promptly threw an interception, which led to Illinois' first score.
Bielema has played musical quarterbacks all season, and the strategy hasn't led to many positive results.
Whatever the situation, the head coach should pick a quarterback and stick with him.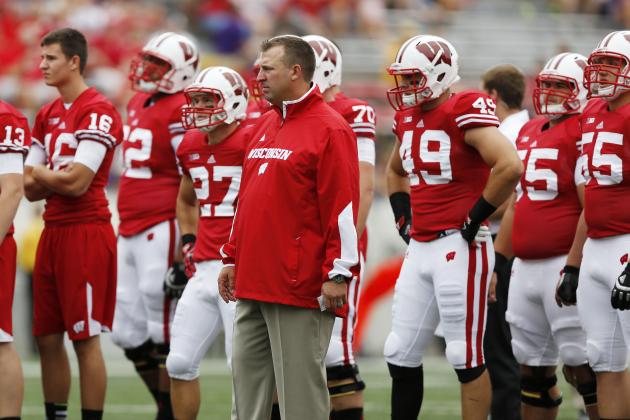 Tom Lynn/Getty Images

The Badgers came into the game ranked 113th in the country in third-down conversion percentage.
Against Illinois they went 2-for-10 on third down, worse than the 29.41 percent conversion rate they brought into the game.
Four of those third downs saw Wisconsin complete a pass but come up short of the first down marker.
One would like to chalk it up to inexperience on the receivers' part, but this has occurred with veteran receivers as well.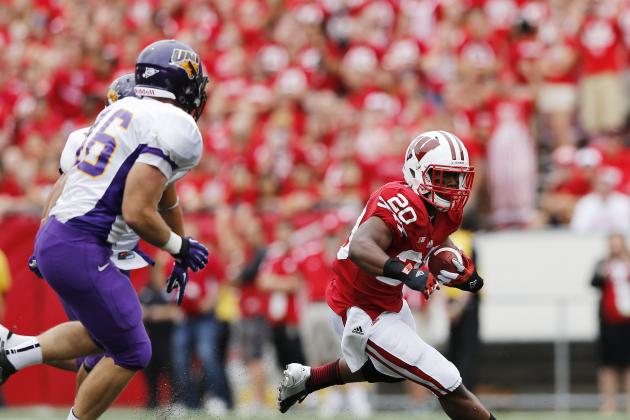 Tom Lynn/Getty Images

Junior running back James White came into the game with 35 touches on the year. At that rate he would finish the season with 85 total touches, which is just shy of half of the touches he had in either his freshman or sophomore year.
Against the Illini, White had seven touches—six carries, one reception. He averaged 7.2 yards-per-carry and his one reception was a screen pass that went for a 62-yard touchdown.
White is too good of a playmaker to keep off the field. If the coaches can't find room for him in the backfield, then he should see some time out of the slot.
White's speed could be just what the doctor ordered for an offense that has had trouble outmuscling its opponents.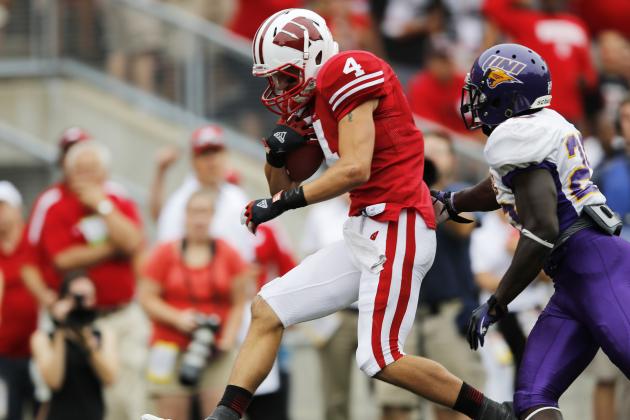 Tom Lynn/Getty Images

Take away sophomore Kenzel Doe's 82-yard-punt return against Utah State, and he has looked shaky back there. Against Illinois, Doe fumbled two punt returns, though he quickly recovered both.
Meanwhile, junior Jared Abbrederis led the Big Ten in punt return average last year.
After Doe's second fumble, Abbrederis came out and had an immediate impact.
His second return of the game was for 25 yards and set the Badgers up for what would be the scoring drive that all but iced the game.
College football is about playmakers.
The best playmakers should be on the field at all times.
That means Abbrederis should return punts.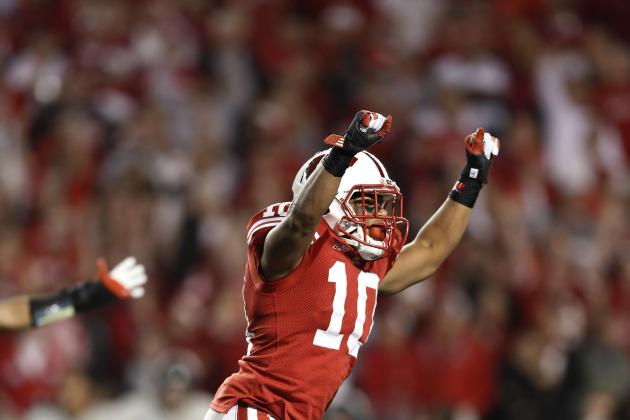 Tom Lynn/Getty Images

With Devin Smith's second quarter interception, the Badgers recorded their first pick of the year.
That leaves South Florida as the only FBS team that still hasn't recorded an interception on the season.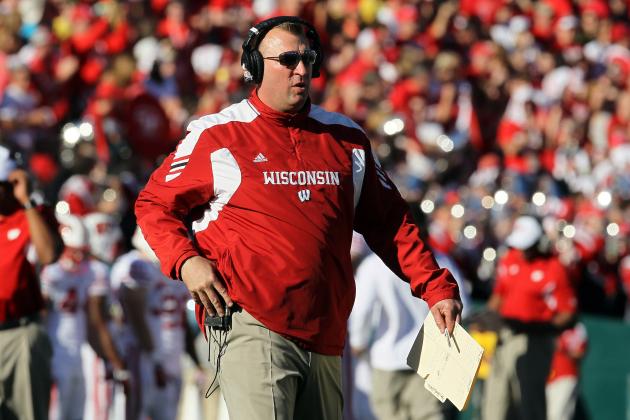 Stephen Dunn/Getty Images

After two consecutive trips to the Rose Bowl, along with three double-digit win seasons in a row, a number of Badger fans felt their program was at a level with elite programs such as Ohio State and Alabama.
In the words of Lee Corso, "Not so fast my friend."
Wisconsin has done some great things under Bielema and former head coach Barry Alvarez, but it takes decades of winning—not to mention a National Title or two—to reach elite status.
The 2012 Badgers are rebuilding, something that elite programs never do.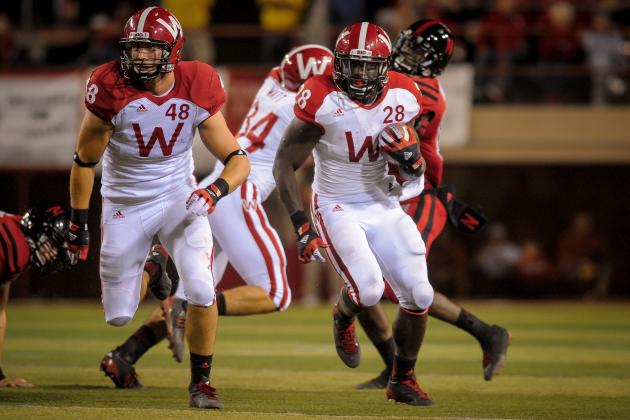 Eric Francis/Getty Images

Following Montee Ball's 115-yard, two-touchdown performance, he has moved up on a number of all-time lists.
Ball had his 19th 100-yard rushing performance, which ties him with Brent Moss on UW's all-time list.
He passed Anthony Thompson for third place on the Big Ten's all-time points list.
He is tied with Ron Dayne on the NCAA's all-time rushing touchdown list with 63, and tied with Taurean Henderson on the NCAA's all-time touchdown list.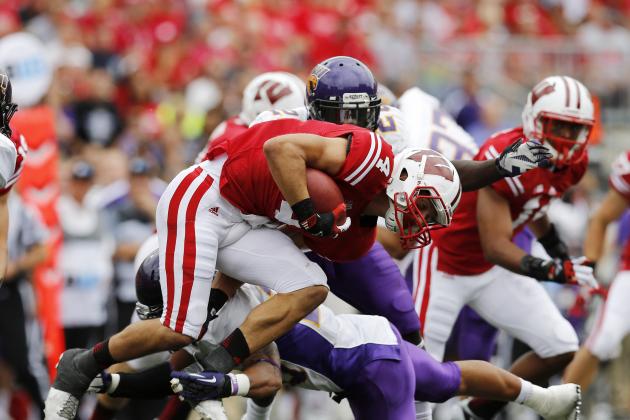 Tom Lynn/Getty Images

Abbrederis became the first Badger receiver to have three straight 100-yard receiving games since Lee Evans in 2001.
Unfortunately, Badger receivers not named Jared Abbrederis accounted for only three catches and 18 yards.
Jonathan Daniel/Getty Images

If the fourth quarter is any indication then yes, the UW front five pushed the Fighting Illini all over the field.
But the significance of this is difficult to judge, since by that point of the game, Illinois was deflated and beaten.
The Badger front five wasn't nearly as impressive in the first three quarters, paving the way for barely two yards-per-carry in the first half.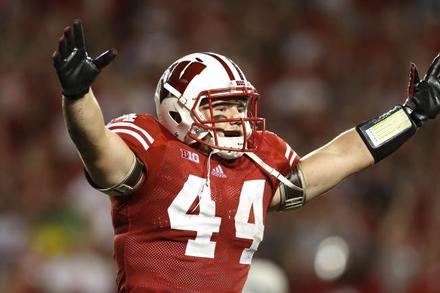 Tom Lynn/Getty Images
Ohio State and Penn State are out of the picture (NCAA sanctions). Indiana is a non-entity, despite their solid performance against Michigan State. Illinois is now in the rear-view mirror and doesn't look anything like a team that could manage even three conference victories.
That leaves the Badgers and Purdue with the only viable shot at the division crown.
Given how Michigan wiped the floor with the Boilers, things certainly look good for the Badgers. In effect, next week's trip to West Lafayette may be for all the marbles.