FC Barcelona vs. Real Madrid: 4 Decisions Tito Vilanova Must Make for El Clásic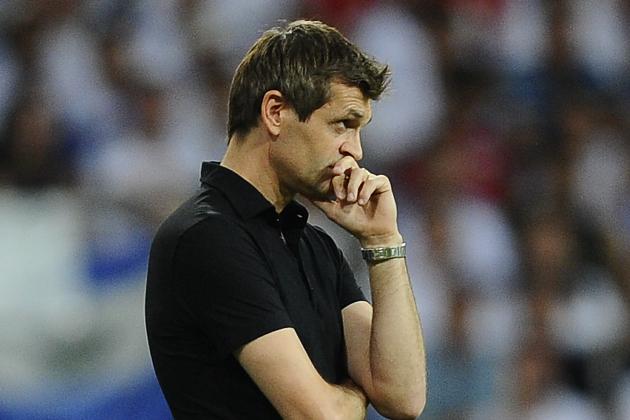 David Ramos/Getty Images

Barcelona and Real Madrid are both set to battle once again this Sunday on the pitch at Camp Nou. Barça have an eight-point La Liga lead over Madrid, and could make it 11 if they win at home this weekend.
But one thing's for sure: It won't come easy for the Catalans. Carles Puyol is out with an injury suffered this Wednesday against Benfica, whilst Andrés Iniesta has just recovered from a setback of his own.
Barcelona has seven players who are almost guaranteed to start: Victor Valdés, Dani Alves, Javier Mascherano, Sergio Busquets, Xavi, Pedro and Messi. For the other four starting players, Tito Vilanova will have to make some key decisions to impact the game.
Begin Slideshow

»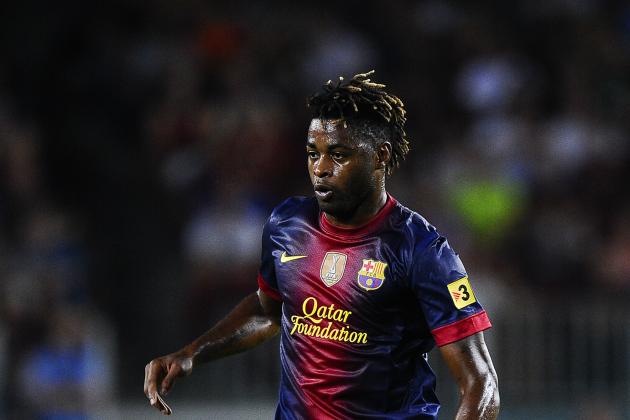 David Ramos/Getty Images

Position in dispute: Right central defender
Tito Vilanova says Alex Song was signed as a defender all along. But what he didn't sign him for was to start as soon as he is.
Song was exposed against Sevilla's Álvaro Negredo, and with Puyol injured, the prospect of him going one-on-one against Cristiano Ronaldo and Karim Benzema with Mascherano as cover is downright frightening.
The bad news is that there aren't many options here, either. Piqué is working hard to make a surprise comeback from his injury but is unlikely to start, while Marc Bartra is an exciting prospect, but starting him in an El Clásico is a suicide move for both club and player if it happens.
Tito's decision probably will be: Alex Song—and praying for the best.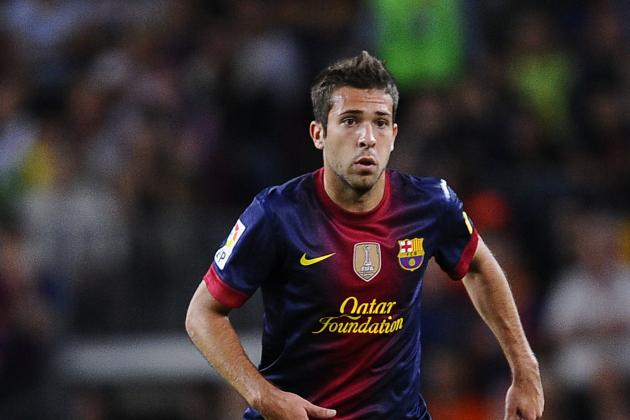 David Ramos/Getty Images

Position in dispute: Left wingback
With the problems at the back, it's terrible news that Barça don't have Abidal or a more defensive option to hold the fort on the left side.
Adriano and Jordi Alba are both very attack-minded options here, so it's a coin flip as to who'll start.
Personally, I prefer the Spanish back, who was magnificent against Benfica when going forward. Although, worryingly, he did suffer on the defensive side.
Adriano's experience will probably be the deciding factor here, and Tito Vilanova seems to think he's better at defensive football even though he's really not.
Tito's decision probably will be: Adriano, but it's a coin flip really.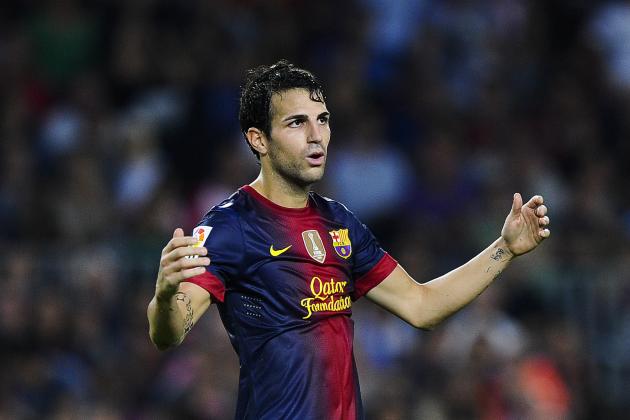 David Ramos/Getty Images

Position in dispute: Left central midfielder
Just when Cesc Fábregas was under severe criticism for his lack of goalscoring in 2012, he scores three in two matches.
Now, as Iniesta seems fit again, Tito Vilanova has quite a decision to make as to who he picks to partner Xavi and Busquets in the middle.
Iniesta's dribbling and creativity against Cesc's goalscoring abilities from the midfield could be valuable weapons this Sunday when they face Real Madrid.
Tito's decision probably will be: Cesc. Risking an Iniesta injury when you're eight points ahead is not worth it. He'll be available as the 12th man if he's needed.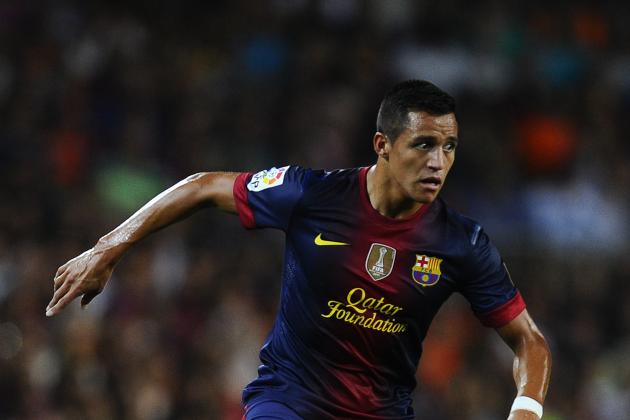 David Ramos/Getty Images

Position in dispute: Left winger
Saying Alexis has been unimpressive this season for Barcelona is an understatement, to say the least.
He did have a better performance that included a goal against Benfica, although he did miss several clear chances.
Both Cristian Tello and David Villa have outperformed the Chile international on the left this season.
Tello's pace has devastated defenses on the left, even grabbing a couple of goals on the way, and David Villa is back to his goalscoring ways, appearing mostly as a sub this season.
With that not being enough, Alexis is also challenged by the possibility of a midfielder playing out wide, with both Iniesta and Cesc appearing as surprise possibilities here.
Tito's decision probably will be: David Villa, thus reviving the offensive trio with Messi and Pedro that won Barcelona the 2011 Champions League.
Tito's probable XI will be: Valdés; Alves, Song, Mascherano, Adriano; Busquets; Xavi, Cesc; Pedro, Messi, Villa
Follow Andrés Ehrli on Twitter! (@ehrli) or read his other Bleacher Report articles here!