WWE: 7 Superstars to Keep an Eye on in the Coming Weeks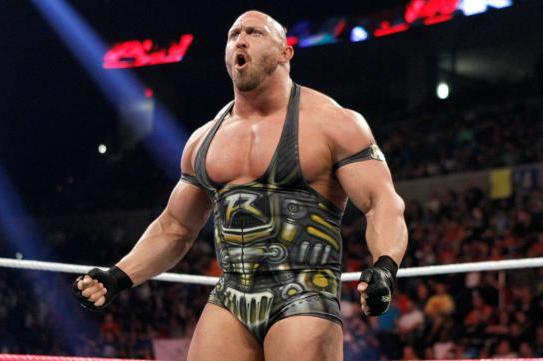 Photo courtesy of WWE.com
The WWE is an ever-changing landscape.
Over the years, we have witnessed countless employees—both on-screen and backstage—come and go as the company continually evolves and adapts to suit the circumstances.
The WWE once again finds itself in something of a transitional period this autumn.
A combination of injuries, external commitments and even suspensions have seen a number of main-event calibre stars removed from the spotlight. Such names include the likes Chris Jericho, Mark Henry, Christian, Randy Orton and more recently, John Cena.
As a result, the company has responded accordingly.
We have seen the emergence of new faces and the reforming of old ones. The tag team division has been somewhat revamped, Divas competition is seeing a minor comeback of sorts, and the singles division is restructuring itself to accommodate new feuds, whether by choice or through necessity.
There are certain superstars to keep an eye on in the coming weeks as they become integral parts of WWE programming. This list identifies seven names who should be most closely monitored.
Begin Slideshow

»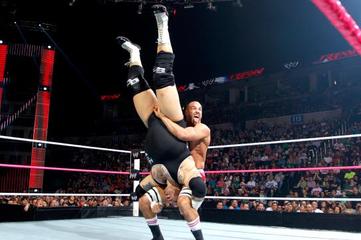 Photo courtesy of WWE.com
The current U.S. champion is one of the up-and-coming stars in the company.
While his victory over Santino Marella to win the belt may not be the biggest win of his career, he has been very impressive since, particularly in his match against Brodus Clay this past week on Raw.
Furthermore, having Cesaro essentially squash Brodus in a match that lasted just over one minute shows that he is being taken very seriously by the creative team, and justifiably so.
His springboard uppercut to the Funkasaurus demonstrated his commendable athleticism, while he displayed raw power in hoisting the big man up for his Neutralizer finisher.
Many are touting the former ROH Tag Team champion as a star for the future. For me, his performances have certainly been a highlight of recent shows.
Expect his rise to prominence to continue in the coming weeks. It may not be long before we see Cesaro relinquish the U.S. title in order to move onto bigger and better things.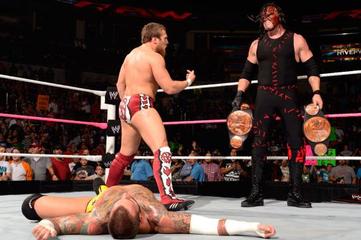 Photo courtesy of WWE.com
I know this team actually constitutes two superstars, but for this list, they will be classed as a single entity for obvious reasons.
The WWE Tag Team champions have been a revelation in the company since undergoing their comical anger management segments.
The sketches were incredibly popular and have seen the two men become tag team partners. Now, they are top dogs of the entire division.
Their rise doesn't stop there. Kane pinned WWE Champion CM Punk at the end of this week's Raw, making a big statement despite the fact that Punk had been deserted by his partner, Dolph Ziggler.
It seems the anger management videos have been scrapped for now, which can only be a good thing as the WWE could easily have overdone it.
It also appears we will be seeing more of these two in the ring, which will also be a benefit given the talent and experience that these two possess.
The only question remaining is who the Champions now face? With a tournament underway to determine the new No. 1 contenders, stay tuned to watch this one develop.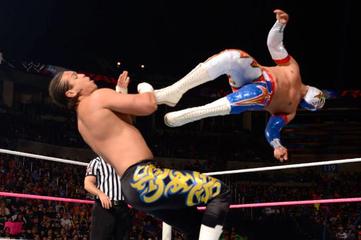 Photo courtesy of WWE.com
Since arriving in the WWE, Sin Cara's career has stagnated somewhat, thanks largely to some disappointing performances due to an inability to adapt to the American style of professional wrestling.
However, Creative has since began teaming him with another high-flyer, Rey Mysterio.
It appears the intention here is for Sin Cara to learn from Mysterio, as the latter has become one of the most accomplished and popular superstars in the company.
This is a very good move in my book. It allows Sin Cara to develop whilst also providing a unique partnership capable of producing some very exciting action.
While they may not necessarily win the tag team tournament, their victory over Primo and Epico on Raw shows that the company is giving the duo a decent run together.
Whether this will be a more permanent arrangement, or merely a brief experiment, remains to be seen. But I find myself particularly keen to see how this one develops, as it could be make or break for Sin Cara.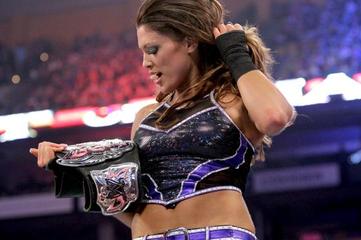 Photo courtesy of WWE.com
Many have been critical of the WWE Divas division over the past few years, and rightly so.
However, for the first time in recent memory, the WWE is putting significant effort into a meaningful storyline involving the female talent on the roster.
And it is Eve who is at the centre of all this attention.
Though the length of matches is still fairly unsatisfactory, the fact that there is now a plot behind these encounters makes them far more intriguing affairs.
Eve's backstage role as Booker T's assistant makes her character all the more interesting. Her position of prestige and authority both in the ring and out of it makes her something of a modern day Stephanie McMahon-Helmsley.
There is certainly potential to develop further storylines through Eve, both relating to the Divas division and the management of SmackDown.
Arguably, the most interesting Diva that we have seen in years, her actions are well worth watching as far as the immediate future is concerned.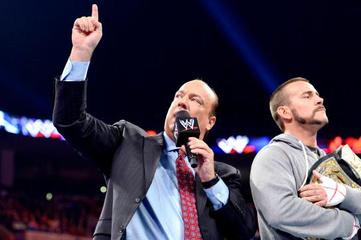 Photo courtesy of WWE.com
Though technically not a superstar, Heyman remains a part of the WWE roster.
As of late, we have seen the former ECW boss weasel his way back into the spotlight, now in an advisory role to WWE Champion CM Punk.
Heyman is always one to watch thanks to his brilliant mind and his fantastic skills on the microphone, but the fact that he is now involved in key storylines makes his role more noteworthy to fans.
I first assumed his return would be simply on a part-time basis with little involvement in key on-screen plot developments, but his recent exchanges with general manager AJ Lee would suggest that this is not the case.
With talk of a potential stable being formed, or perhaps a power struggle with AJ over the management of Raw, expect Heyman to be featured prominently as his role with the company becomes clearer.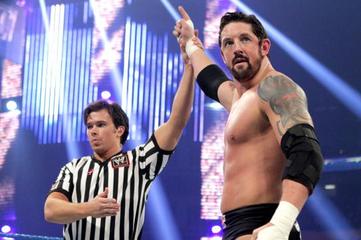 Photo courtesy of WWE.com
Barrett's return a few weeks ago was given plenty of hype, with various vignettes featuring the former bare-knuckle fighters being aired on both Raw and SmackDown.
But since stepping foot in a WWE ring, it's fair to say that he has yet to make a real impact on proceedings.
His character revamp would suggest that Creative has plans to give him some form of push, and he has continually threatened the return of the Barrett Barrage.
But we are yet to see the best of the former Nexus leader.
After a few squash matches on Raw and SmackDown, now is the time for Barrett to start up a feud and make people sit up and take notice.
Whether Creative is ready to facilitate this is another question, though I remain fairly confident that he will soon be back in the main event where a man of his size, talent and natural ability belongs.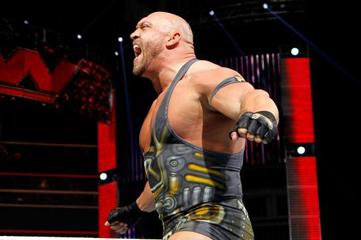 Photo courtesy of WWE.com
All eyes will undoubtedly be on Ryback in the coming weeks, though perhaps for all the wrong reasons.
He unfortunately failed to lift Tensai twice this week on Raw, creating awkward and uncomfortable viewing for everyone in attendance and watching on TV.
But still, he asserted himself on main-event affairs later by standing up for Jim Ross against CM Punk after an intense segment between the latter two.
Was this simply the WWE grudgingly following the script? Or is it choosing to forget the Tensai incident and give Ryback the benefit of the doubt going forward?
I personally feel it is too soon for Ryback to be elevated to such lofty heights in the company.
However, I would not be surprised to see the WWE continue to push Ryback after investing so much time and effort in his recent development.
Either way, he is going to be arguably the most closely watched superstar in the next few weeks of WWE programming, particularly given his potential involvement with the WWE Champion.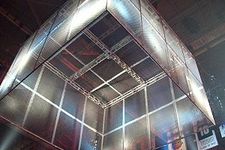 Photo courtesy of Wikipedia.org
Whether for positive or negative reasons, these superstars are definitely worth watching over the coming weeks.
Many involve various championships within the company. Some also relate to the on-screen management of both Raw and SmackDown, and thus could have a longer lasting effect regarding the company's future.
With more than three weeks until Hell in a Cell, there is plenty of time for rivalries and storylines to develop, and expect to see these aforementioned names heavily involved.
Comment below with your thoughts on this list, and be sure to let me know if you think I've left anyone out or wrongly included others.