The Vikings are one of the big surprises of the year so far, overshadowed by the Arizona Cardinals who people were guessing could go winless in 2012.
While never considered that bad, the Vikings nevertheless were expected to be the bottom of the barrel—while perhaps not the worst team in the league (hello, Miami), certainly the worst in the division.
Even I, who was considered optimistic at 8-8, didn't expect to see them at the top of the NFC North and playing very good football on both sides of the ball, if not exactly perfect.
Here are the highs, lows and lingering questions for the first quarter of the season.
The Highs
Adrian Peterson is back!
I knew he'd be fine, though not back in Week 1. But ultimately he had me, as well as many people, believing and so far it's paid off.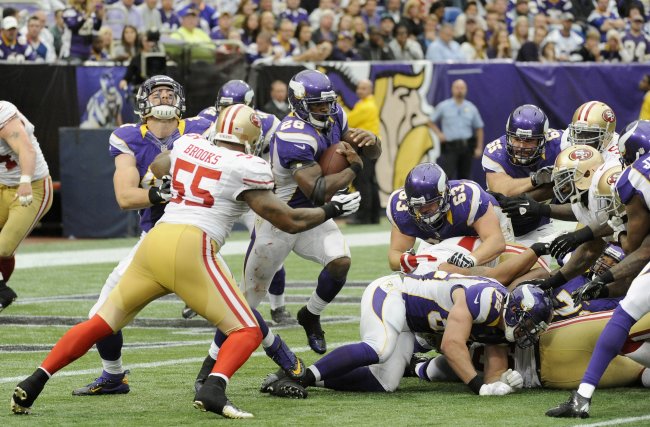 Hannah Foslien/Getty Images
If he didn't look quite like the Adrian Peterson of old immediately, he was certainly on point by the end of last week. Even prior to that, you could see the old AP breaking through. For example, take a look at the San Francisco game.
While he didn't blow the Niners up, he ran exceptionally tough and showed no signs of wear and tear against one of the better run defenses in the league.
They'll need him back to normal as this offense finds its legs though and he will be expected to wear down defenses like he has the 49ers, Lions and Jaguars.
He looks better than expected though. Well, better than anyone but him expected.
De-Fence!
One of the things people called me out for in an early article where I made some bold predictions, was the idea that this defense could be a top-10 defense.
I felt pretty good about the prediction then, and I feel just as good now. Of course, it's got a long way to go and the secondary has questions, but ultimately this defense has begun playing a physical style of football that I knew it had within its capabilities.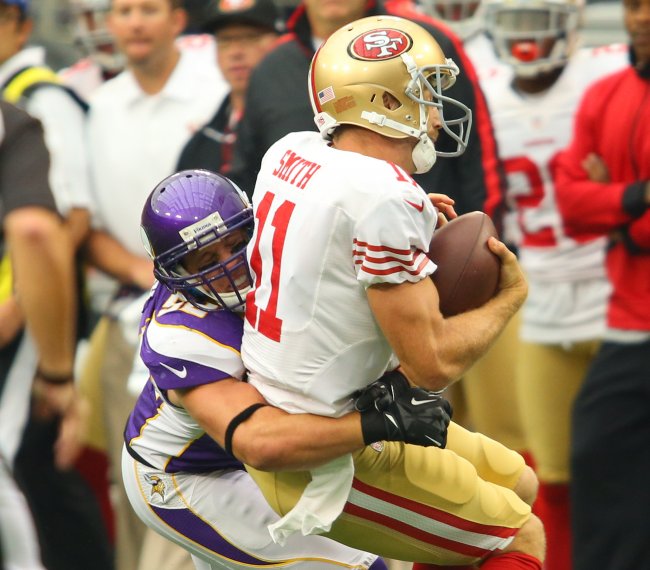 Adam Bettcher/Getty Images
That's got to keep up if they want to continue the momentum the team has within the division. They may have caught Detroit napping (and dysfunctional) but it will not be the same with Chicago or Green Bay, especially if they keep winning.
So the defense needs to continue its physical brand of play and keep the pass rush going. The whole team has taken on that identity, but it will be up to the defense to keep the brand going.
The Lows
Wide Receiver Depth
Is there any?
Sure, Christian Ponder isn't exactly hauling off deep passes, but beyond Percy Harvin (and last week, Jerome Simpson), is there anyone else worth throwing to?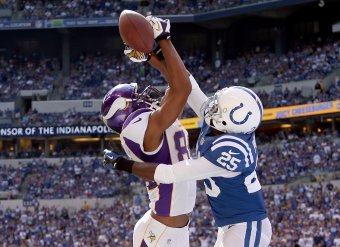 Andy Lyons/Getty Images
I've never been a fan of Michael Jenkins, who is inconsistent when he isn't banged up. Devin Aromashodu was a nice story for five minutes a year-and-a-half ago, but he is very limited as a receiver. Rookie Jarius Wright hasn't even seen the field which is pretty disturbing, although not surprising.
It should be fine with Harvin and Simpson catching the ball—Harvin anywhere and Simpson stretching the defenses. If someone gets hurt, though, this group does not fill me with confidence.
John Carlson
What a tremendous waste of money so far, and is anyone really shocked, given the last few years he had with the Seattle Seahawks? He's not blocking well and he hasn't caught anything.
It's ugly.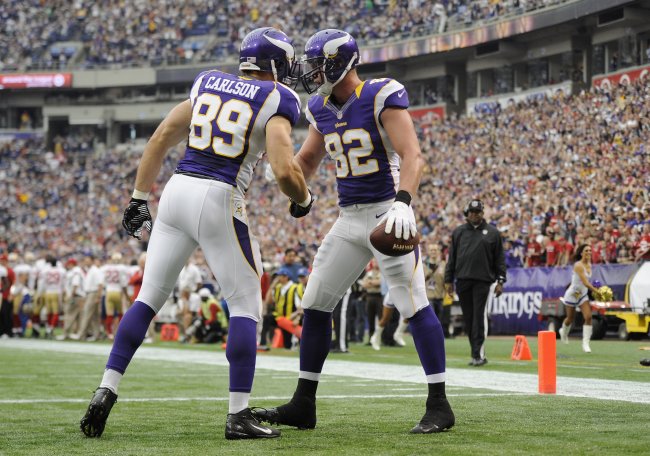 Hannah Foslien/Getty Images
Carlson is one of the worst free-agency signings this offseason. Even assuming he was behind after the injury, he should be more on point by now and more settled.
If he doesn't know the offense well enough to be a factor, what was he studying while hurt? Was he just watching episodes of Downton Abbey?
The Lingering Questions
Can the offensive line play consistently?
The offensive line is playing better, I'll grant you that.
However, each player seems to have a hole in their game. Every time Brandon Fusco drops in pass protection, you cringe, but he does fine blocking for Adrian Peterson. Rookie Matt Kalil has looked great in pass protection for the most part, but struggled run-blocking.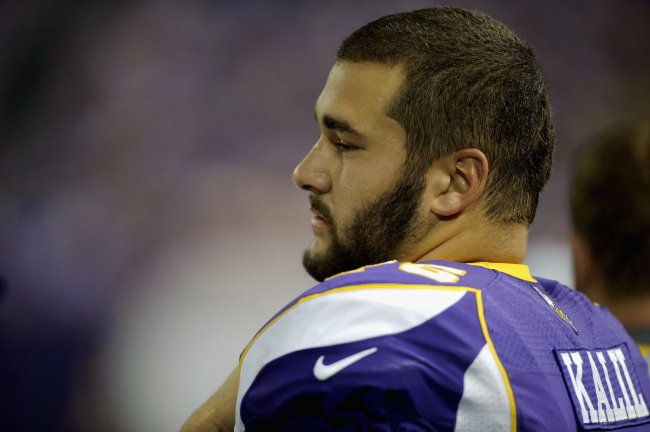 Hannah Foslien/Getty Images
So far, this hasn't hurt the offense, in part because of some help from the tight ends and more importantly, from fullback Jerome Felton.
Peterson is Peterson and that covers up a lot of problems. The quick pass, short-yardage offense does that as well.
As they try to stretch the field against better teams, though, this might become a bigger issue if the line cannot start evening out their play.
Can the secondary play up to the level of the opponents (Rodgers, Cutler, Schaub)?
While the secondary held Matt Stafford under water for most of the game, there remain many more tough tests for the secondary: Houston, Green Bay, Chicago and a second game against a Lions team which will be far better prepared.
The defensive front seven needs to continue to pressure opposing quarterbacks and offenses, but at the end of the day, some games will come down to the play of the secondary.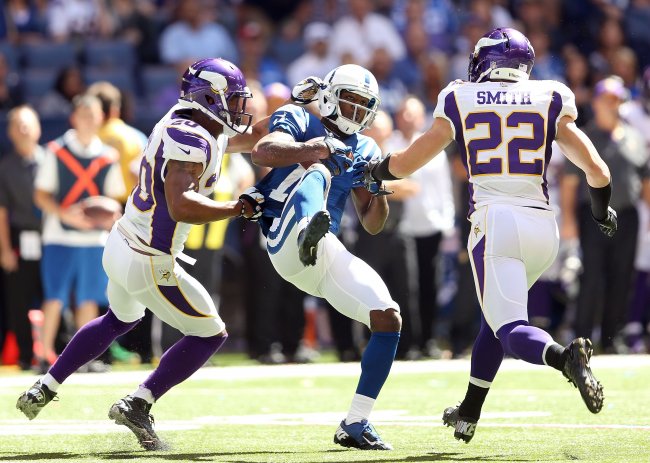 Andy Lyons/Getty Images
Check out the B/R NFC North Facebook page—like us and keep up with everything NFC North on Bleacher Report.com.
Follow me on Twitter at @andrew_garda.