New York Yankees: 10 Things Fans Should Watch for in the Playoffs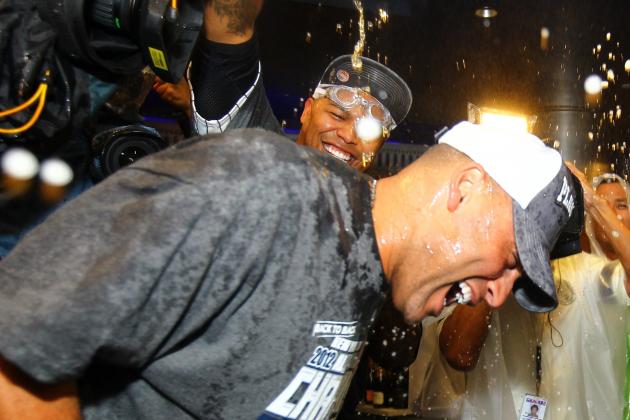 Al Bello/Getty Images

The New York Yankees are once again AL East Division Champions and the top team in the American League.
It has been a long 162 games that saw a double-digit lead in the division slip away and it came down to the final game of the season.
Now the Yankees head into the playoffs, playing either the Texas Rangers or the Baltimore Orioles in the ALDS.
As they get ready to take on the winner of the AL Wild Card playoff game, we will discuss 10 things that we should look out for in the playoffs.
Begin Slideshow

»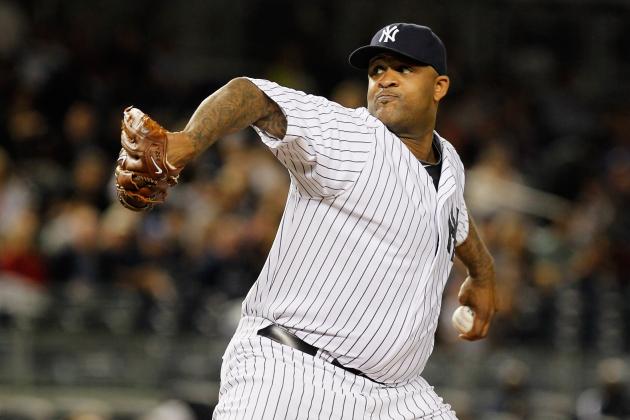 Mike Stobe/Getty Images

C.C. Sabathia has been the ace and workhorse for the New York Yankees since they acquired him before the 2009 season.
This season could be seen as a down year for Sabathia because of the injuries and it just felt as if he wasn't delivering those consistent dominating starts. That was until late September rolled around.
In his final three starts of the season, while the Yankees were in the middle of a division race, Sabathia looked like the ace the Yankees had become accustomed to.
In each of those three starts Sabathia pitched eight innings. He also only gave up four runs and 13 hits combined.
The Yankees have to feel good about the way Sabathia has pitched going into the playoffs. But can he stay hot and carry the Yankees like he did in 2009?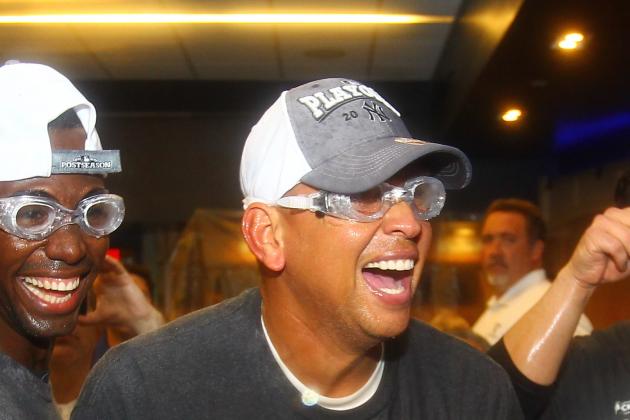 Al Bello/Getty Images

The hero and most valuable hitter on the Yankees during the 2009 playoffs was Alex Rodriguez. After struggling in the postseason for the majority of his career, Rodriguez finally got hot and led the Yankees to their 27th World Series Championship.
In the 2009 postseason, Rodriguez hit .365, with six HR and 18 RBI.
Can A-Rod put up similar numbers this postseason, or will 2009 remain a fluke?
He is going into the playoffs hitting only .205, with eight hits and one RBI, in his last 10 games. However four of those eight hits have come in the last two games.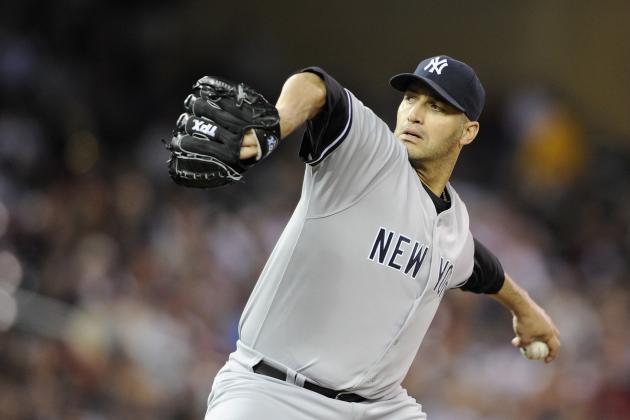 Hannah Foslien/Getty Images

The most surprising news the New York Yankees received this season was the return of Andy Pettitte. After retiring from baseball and taking a year off, Pettitte decided to return to the team he played 13 seasons with.
Despite being away from the game for a year and being 40 years old, Pettitte pitched extremely well. Unfortunately, he missed a significant amount of time after getting hit by a comebacker in the foot.
In 12 starts, Pettitte was 5-4 with a 2.87 ERA. Probably the most interesting stat was his increase in strikeouts. Pettitte had a strikeout per nine innings ratio of 8.2, which was the second-best mark of his career.
An interesting thing to look out for is whether Pettitte's strong season continues into the playoffs.
Pettitte made his name and potentially Hall of Fame career with his success in the postseason. He has more playoff wins than any other pitcher in history.
It is hard to think of a pitcher that you would want on the mound in a big game more than Pettitte.
Can Pettitte still be that big-game pitcher that he has been his entire career? Or will his age and year away actually have an effect on his performance?
Al Bello/Getty Images

The thought of Brian Cashman, when bringing in Ichiro Suzuki, was that he would pick up his game if he were on a contending team. That is exactly what happened.
Since joining the Yankees, Ichiro has hit .322, with five HR, 27 RBI and 14 SB. He has been everything the Yankees could have asked for and more.
Ichiro has consistently gotten hits and stolen bases. Will that continue in the playoffs?
It will be very interesting to see Ichiro in pinstripes, in the playoffs.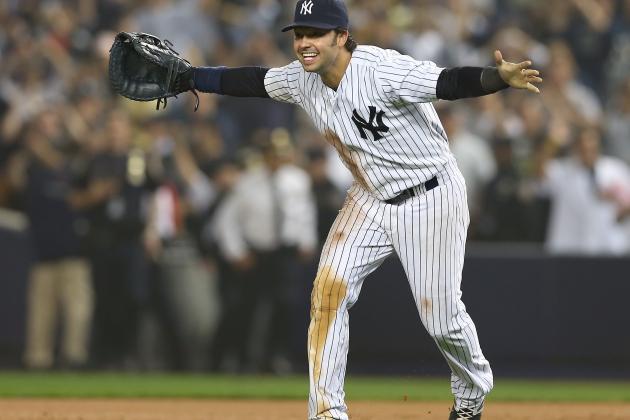 Elsa/Getty Images

The Yankees have made it known that they are trying to cut their payroll down to $189 million by 2014. With Robinson Cano and Curtis Granderson becoming free agents after next season, that may leave Nick Swisher looking for a new team to play for.
Swisher has been a nice change of pace for the Yankees and has been a spark when they have needed it. He has put together four strong seasons since joining the Yankees.
Swisher's Stats (averages per season since joining the Yankees)
.268 BA, 142 H, 26 HR, 87 RBI, .367 OBP
The regular season has not been the issue with Swisher. It has been his production in the postseason.
Swisher has hit .160, with four HR and five RBI in the postseason with the Yankees.
If Swisher produced in the playoffs there is no doubt that the Yankees would want him back. However, his struggles have left him most likely being the odd man out and not getting another contract from the Yankees.
If he can have a big postseason, the idea of re-signing Swisher could be a legitimate one. Will Swisher play well enough to leave the Yankees with no choice but to re-sign him?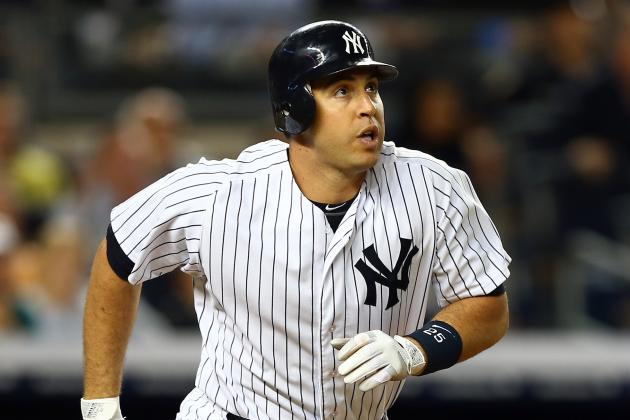 Elsa/Getty Images

Mark Teixeira has been suffering from a lingering calf strain that has kept him off the field for the majority of September.
He finally returned to the Yankees lineup in the final series of the season. Despite hitting a home run, he does not look 100 percent healthy.
The three days off that the Yankees get before their first postseason game will be most important for Teixeira. But will it be enough time for him to get healthy enough to be productive in the playoffs?
Teixeira has not been very productive in the playoffs to begin with. This injury might cause that trend to continue.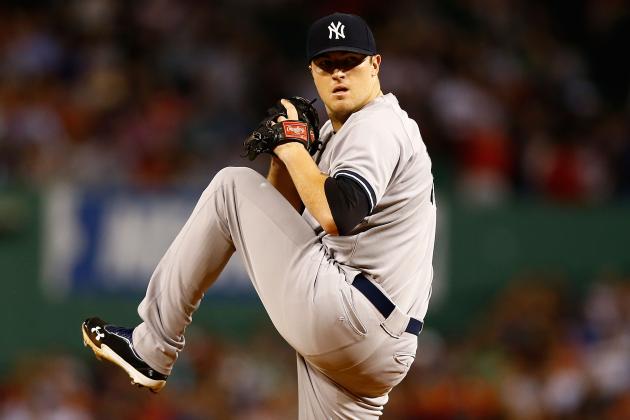 Jared Wickerham/Getty Images

When the Yankees won the 2009 World Series, they did it with a three-man rotation.
This year, it doesn't appear as if they will be using that same technique. Which means the Yankees will need to decide on who their fourth starter is going to be.
The three definite starters are going to be C.C. Sabathia, Andy Pettitte and Hiroki Kuroda. The Yankees have some options on who the fourth starter will be, but the most obvious choice is Phil Hughes.
Hughes was 16-13, with a 4.23 ERA this season. His last start of the season left an ugly taste in our mouths. Hughes gave up five runs and eight hits, without getting out of the fifth inning, against a bad Blue Jays team.
Hughes' ineffectiveness in a big game that the Yankees needed, left us wondering if he is going to struggle in the playoffs.
Although Nova has had a disappointing season, his success in last year's playoff shows that he has the make-up of a big-game pitcher.
Another potential fourth starter is David Phelps. Phelps has had a nice season both starting and out of the bullpen. He also pitched a strong game against the Red Sox in the second to last game of the season.
If the ALDS goes to a Game Four, Hughes is probably going to pitch. If he struggles, will he lose his spot in the rotation for the rest of the playoffs?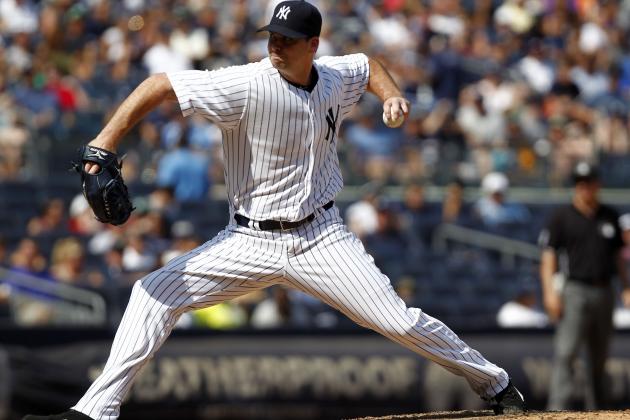 Jeff Zelevansky/Getty Images

One thing that Joe Torre was famous for was overusing specific guys in his bullpen. If a reliever was having success he would continue to call on that player.
Before this season, Girardi has done a nice job of balancing the arms in his pen and keeping them from being overused.
That has not been the case this season. Girardi has used some relievers a lot more than he traditionally would.
Pitchers
Rafael Soriano—67.2 IP (third-most in his career), 69 games (third-most in his career)
David Robertson—60.2 IP (third-most in his career), 65 games (second-most in his career)
Robertson also spent time on the DL.
Boone Logan—55.1 IP (most in his career), 80 games (most in his career)
It will be interesting to see whether the bullpen was overworked this year and if it will hurt the Yankees in the playoffs.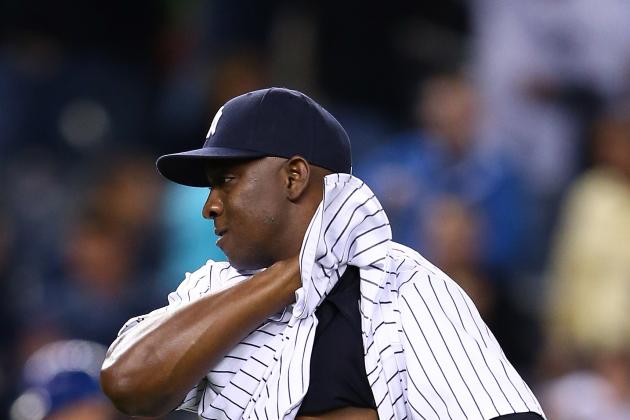 Al Bello/Getty Images

For most teams, losing a player like Mariano Rivera for the entire season would be detrimental. Luckily for the Yankees, they had a closer, Rafael Soriano, ready to tag in and take over Rivera's duties.
Filling Rivera's shoes is far from an easy thing to do, but Soriano did an incredible job. He was able to save 42 games and cushioned the blow of losing Rivera.
Can Soriano handle the pressure of replacing Rivera in the playoffs? If Soriano is called on to save a game in the playoffs and he blows a save, that would be a huge story.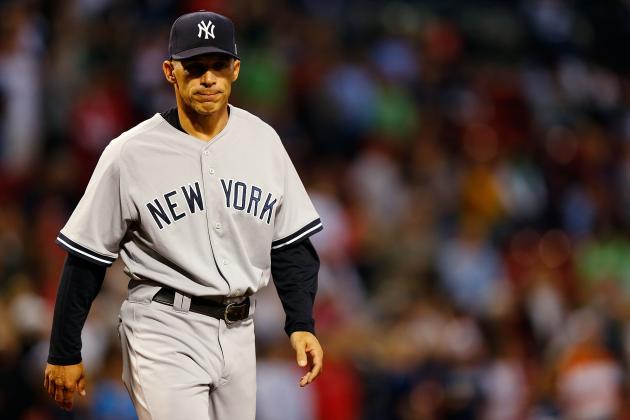 Jared Wickerham/Getty Images

Joe Girardi has done a nice job this season dealing with all the injuries and still leading the Yankees to the top of the American League.
However, many people believe that he over-manages and does things by the book, like managing the lineup and his bullpen.
The Yankees haven't really had a set lineup all season. Will Girardi have one general lineup that he will put out every night? Or will Girardi continue to shake up his lineup according to that day's matchup?