5 Reasons Miami Heat Fans Should Be Giddy for the Start of Training Camp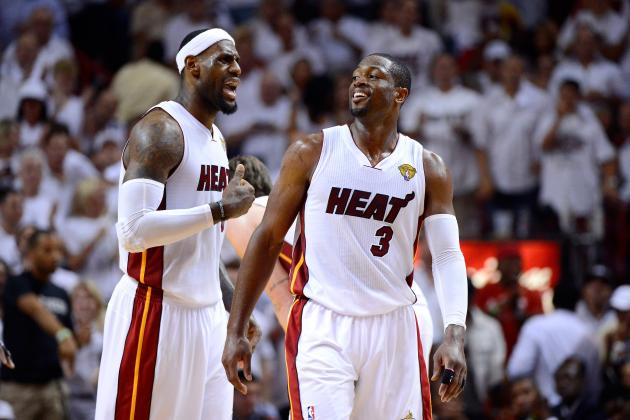 Ronald Martinez/Getty Images

Miami Heat fans should always be in a good mood considering they have one of the best rosters in the league, which includes arguably the best player in the NBA.
With the start of training camp, there's no reason fans shouldn't be walking with a little pep in their step as they pass by American Airlines arena and know their team is putting in hard work in hopes of repeating last year's final results.
Nevertheless, coming into this training camp, there are a lot of questions facing the Heat and their new acquisitions. There's sure to be a new set of challenges for the Heat to overcome as they attempt to build a dynasty and nab another championship.
It all starts now, in training camp, where Miami hopes to work out some kinks, get back into basketball shape and ready-up for the 2012-2013 NBA season.
Begin Slideshow

»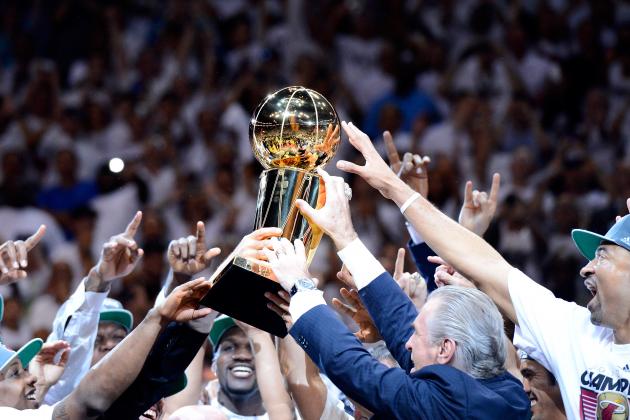 Ronald Martinez/Getty Images

Any chance your team gets to defend the title is an exciting time for the fans.
The Miami Heat will undoubtedly have an even bigger bulls-eye on their backs this season. Not only do they remain one of the most hated teams in the league, but now, they are also the defending champions.
Everyone is gunning for them.
It all comes with the territory. Both Dwyane Wade and Udonis Haslem have been here before in 2007, but surely they are hoping things work out a lot differently for this Heat team, seemingly built to last.
If Miami is able to capture yet another championship, then we can start talking about a dynasty in the making, but let's not get ahead of ourselves.
At the end of the day, it's safe to say the Heat will continue to stride towards greatness until anyone big and bad enough steps in their way.
That's when the real fun begins.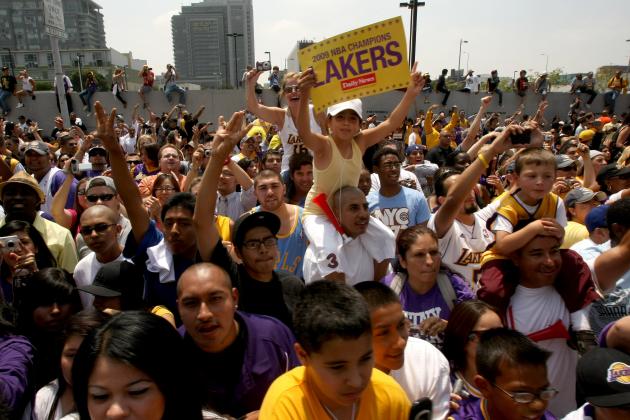 Stephen Dunn/Getty Images

It won't take long to separate the contenders from the phonies once things get going.
I know a lot of Heat fans out there are annoyed by people claiming their team got a lot better, on paper that is.
Despite the jumbling of the league, lost in the shuffle is the fact that the defending champions have also improved and added more pieces.
This can't be ignored for too long when the season begins. Time to let the game do the talking.
This will surely quiet down many fans hyping up their team.
Don't worry, it won't be much longer.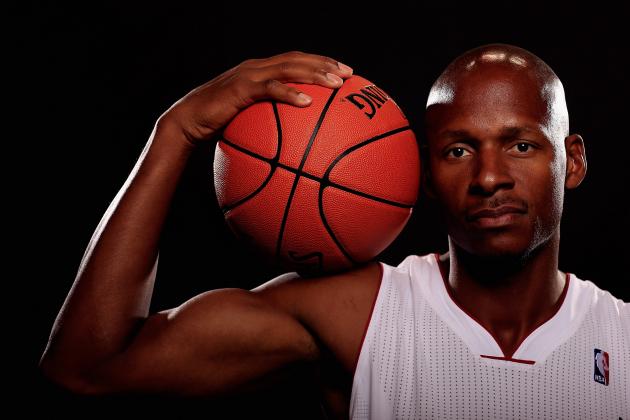 Chris Trotman/Getty Images

How could you not be excited to see how a great shooter like Ray Allen will be used on a team that includes two of the best slashers in the league?
I mean seriously, have you played NBA 2K13 with the Heat yet? It's really not fair.
Not to mention Rashard Lewis, another versatile guy with the potential to do some special things for Miami.
Pat Riley, once again, has gone out and got guys with the perfect complimentary skill sets.
By bringing these two guys in particular on board, the team raises a whole bunch of new questions like,"Will we see LeBron play a lot more point-forward? Will the Heat start Rashard Lewis? What will their closing lineup look like?"
All these questions and more will start to be answered slowly but surely as training camp continues in Miami.
If that doesn't get you giddy, you need to check your pulse.
Ronald Martinez/Getty Images
"Are you thinking what I'm thinking?"
As the Heat proved in 2010, talent can only get you so far. It's all about developing chemistry and there's no better place to begin than in training camp.
Of course, Miami will continue to develop into a better team throughout the season, but the earlier this process begins, the better.
The chemistry between Wade, Bosh and James this season was unmatched. It's crazy how big a difference a season can make.
If the Big 3 can get on the same page as Allen and Lewis, oh man, it's going to be yet another great year to be a Heat fan.
Stay tuned.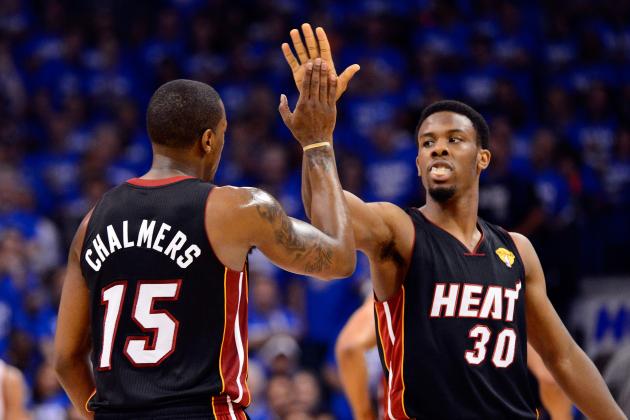 Ronald Martinez/Getty Images

This will be one of, if not the most competitive training camps in Heat history.
You've got some talented guys on both first and second string ready to duke it out everyday. Some of the position battles I've talked about in previous articles include Norris Cole vs. Mario Chalmers, Ray Allen vs. Shane Battier, Udonis Haslem vs. Rashard Lewis, and even Wade and James as they challenge each other in practice.
The Heat scrimmages are composed of players with more all-star appearances than you can count on your hands and toes.
A competitive camp makes for an even better team come the regular season. Watch out league, the Heat are coming and are better than ever.