10 Ways the Atlanta Braves Can Convince Chipper Jones to Stay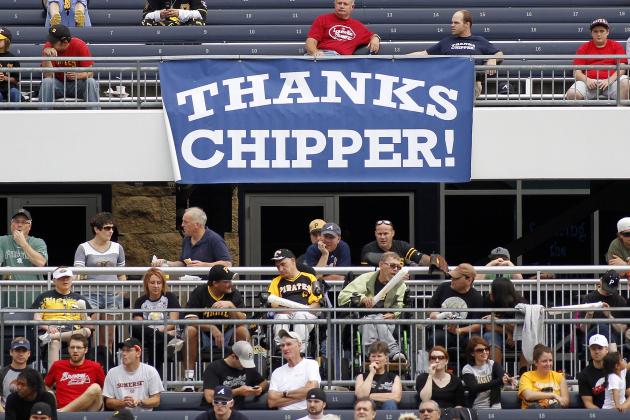 Justin K. Aller/Getty Images

It's official: Chipper Jones has played his final regular season major league baseball game. After this postseason, he will humbly and graciously thank the Braves fans who have supported him over his 19 year career, gather his belongings and head back to his ranch.
Or so we think.
I don't want to see Chipper go. I don't know baseball without him. No really, he's been playing baseball longer than I've been alive. So for selfish reasons, I'd like to see him bang out another year.
But if I completely remove myself from the equation, I come to the conclusion that Chipper should hang up his spikes. Ten times out of 10, I realize that Chipper has to finish his career this year. He's 40 years old, he's constantly injured, and he's logged a long and very successful career with the Atlanta Braves.
Not to mention that after all the gifts teams gave him this year, pulling a Favre would tarnish everyone's memory of Chipper. He can't let leave any bad taste in the mouths of the rest of Major League Baseball; he has to do the honorable thing and bow out now.
Chipper really couldn't ask for a sweeter swan song. The only way this season could get any better for him is if the Atlanta Braves powered through the playoffs and won the World Series (for which I am holding out hope).
But if Atlanta were to try and convince Chipper Jones to stay, here's some things that might change Chipper's mind.
Begin Slideshow

»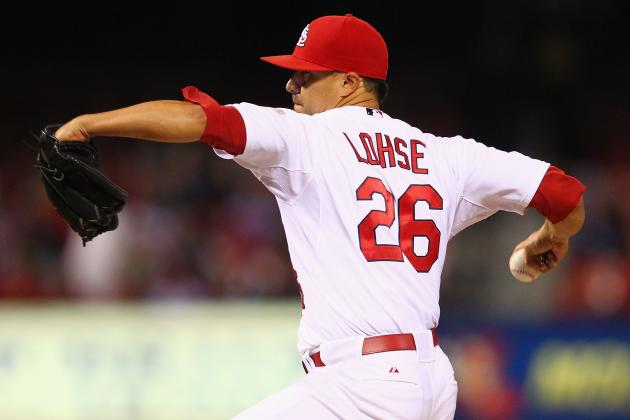 Dilip Vishwanat/Getty Images

On the evening of Friday, Oct. 5, the St. Louis Cardinals will play the Atlanta Braves in Turner Field for a one-game sudden death Wild Card showdown.
The winner will move on to face the Washington Nationals in a five-game Division Series. The loser? Tough luck.
This scenario makes me sick to my stomach. I am not deathly afraid of the Washington Nationals, but I am afraid of what can happen in a one-game playoff against the heavy-hitting St. Louis Cardinals.
Atlanta will be sending phenom Kris Medlen to the hill in what is easily the most important game of his career, while Kyle Lohse stands in the way between the Braves and their playoff hopes.
If Atlanta wins, Chipper's career is extended. If Atlanta loses, their six-game Wild Card lead can't help them; they're going home, and Chipper is hanging up his career.
However, losing in the Wild Card showdown could leave a sour taste in Chipper's mouth, and he could want to get back to one more postseason. He hasn't played in the playoffs since 2005.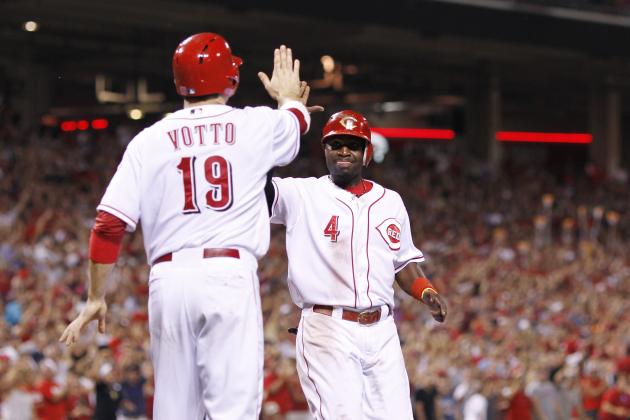 Joe Robbins/Getty Images

The rationale behind this slide is very similar to that of its predecessor, except this would be assuming that Atlanta blew past St. Louis and Washington before losing to San Francisco or Cincinnati in a seven-game series.
Chipper Jones hasn't played in a World Series since 1999; an entire generation of players has faded out since he has played under the brightest of lights.
I am more concerned about Cincinnati than San Francisco at this point; Madison Bumgarner seems to be tiring of late, and the Giants will probably insist on pitching the very hittable (at least this year) Tim Lincecum. Cincinnati's pitching staff on the other hand, features Johnny Cueto, Mat Latos and Homer Bailey, all young pitchers with experience at the top of their games.
Regardless, I am more concerned about the Wild Card showdown game and the NLDS than I am the NLCS due to series length. Regardless, if Chipper were to come this close to one last World Series appearance and fail to close the deal, he could be coming back for more.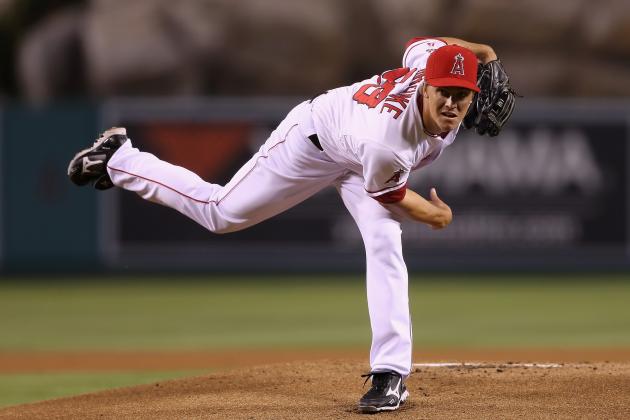 Jeff Gross/Getty Images

My oh my, what an undisputed top-of-the-rotation ace would do for this Atlanta Braves club.
If the Braves had Zack Greinke this year, they would be able to match up with aces Gio Gonzalez, Matt Cain and Johnny Cueto without blinking an eye. Now, they send to the hill Kris Medlen and Tim Hudson, hoping that they will be enough.
Greinke will be expensive. He might even be extraordinarily expensive. But if Liberty Media opened up its wallets in an attempt to bring Chipper Jones back for one more season, Greinke would pay dividends in the long run, as he has youth and health on his side.
In a slightly pitcher-friendly ballpark and a warm, welcoming city of Southern hospitality, Greinke would rise to new heights, and Chipper might be tempted enough to come back for one more season.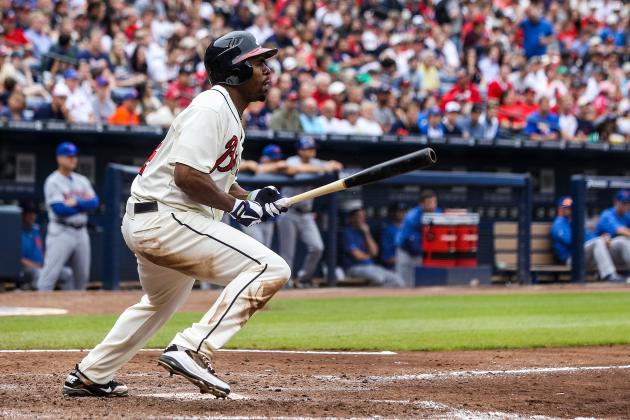 Daniel Shirey/Getty Images

Elite leadoff hitters are game changers. Add to this the fact that Michael Bourn is possibly the best base-stealer in the game and might also be the best defensive center fielder in baseball, and you get an extremely valuable player with a hefty price-tag.
Nevertheless, Bourn has been invaluable to the team, and if he were to return, the Braves would be receiving a huge boost to the defense, lineup and base paths.
Much like Atlanta bringing in Greinke, re-signing Michael Bourn would give Chipper the message that the Braves were trying to win now. For Chipper.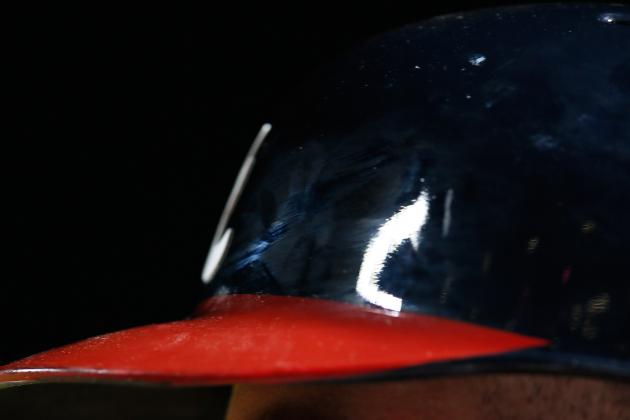 Kevin C. Cox/Getty Images

Stating that Brian McCann has not had a very good season would be a travesty to understatements everywhere.
His OBP is under .300 for crying out loud.
I believe that most of his futility this season has stemmed from injuries, but what if he is actually deteriorating and needs to start spending time at first base and DH?
Atlanta already has a first baseman, and they cannot supply a spot for a DH.
No, Freddie Freeman in the outfield isn't an option. It would be funny, but it would not be an option.
Same goes for McCann at third base. Comical, but not practical.
The good news is that Atlanta might be able to decline his $13 million dollar option for 2013 and buy McCann for a couple years at a cheap price until his value recovers.
This is good news for anyone who wants Chipper Jones back in a Braves uniform next year, as I don't see Chipper even considering a return to the majors without McCann behind the plate for the Braves.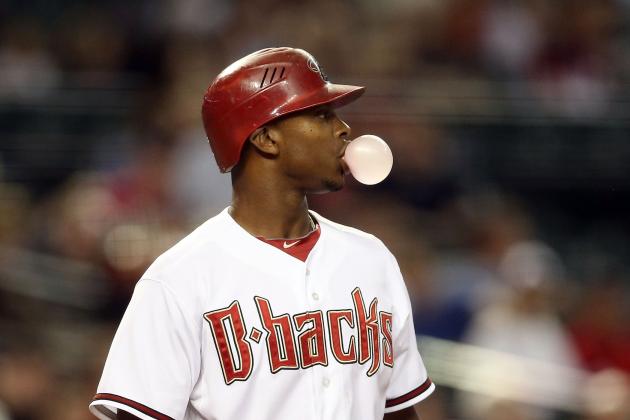 Christian Petersen/Getty Images

This probably has less of a chance of happening than the Braves bringing in Greinke. The Diamondbacks talk an awful lot about trading Justin Upton, but when the time comes, his upside is far too tantalizing.
But if they were to get fed up with Upton, Atlanta should pounce.
A change of scenery and a change of teammates could jump-start Upton's career in a manner that would cause him to start unlocking his vast potential. He could play a corner outfield spot while either Martin Prado or Jason Heyward shifted over into center field, and sliding him into the cleanup spot between lefties Heyward and Freddie Freeman almost seems a little unfair.
Nevertheless, if Upton's available for a reasonable price, Atlanta acquiring him would send a major signal to Chipper that Atlanta is back in the fold for a 2013 World Series title. If I were Chipper, I would be tempted to play with such an enormous talent.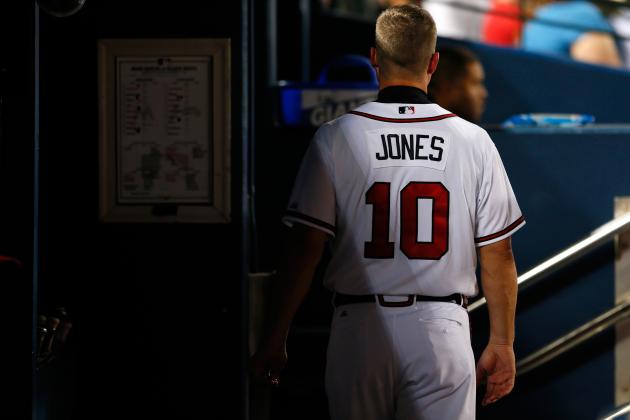 Kevin C. Cox/Getty Images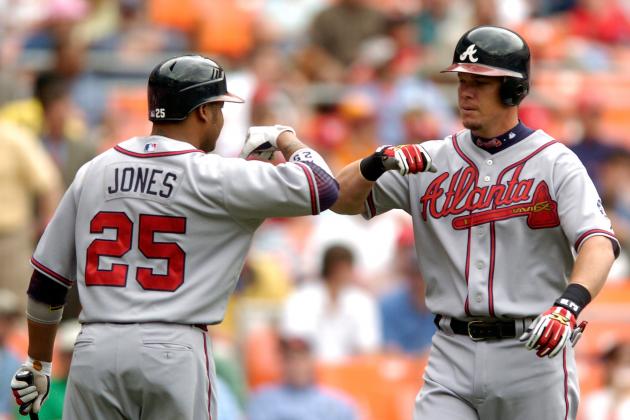 Greg Fiume/Getty Images

I realize that Andruw Jones is hitting .198 and could very well retire at the end of the season himself.
But when you think about it, it would kind of be a touching end to their careers. They spent 10 years together, after all.
Andruw Jones would even supply a right-handed, power-hitting bat off the bench—something that the Braves have been lacking the past couple years.
I don't know exactly how close the Jones boys were, but if anyone had the sentimental potential to draw Chipper back in for one more year, Andruw Jones would be your man.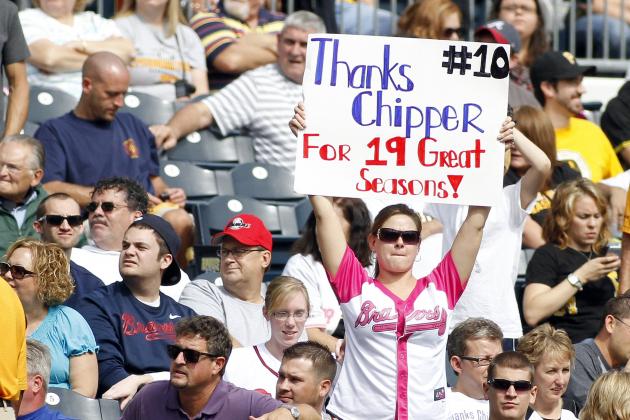 Justin K. Aller/Getty Images

Chipper Jones doesn't owe anything to Braves fans. Nineteen years of Hall of Fame-caliber hitting speaks for itself, and Chipper produced time after time.
However, the city of Atlanta means enough to Chipper that if Braves fans were selfish enough to put together a campaign for Chipper's 20th season, it could very well change his mind.
"One At-Bat" was successful in getting Adam Greenberg a shot at the big leagues; can't "One More Season" influence Chipper in the slightest?
It's a long shot, but it could definitely happen.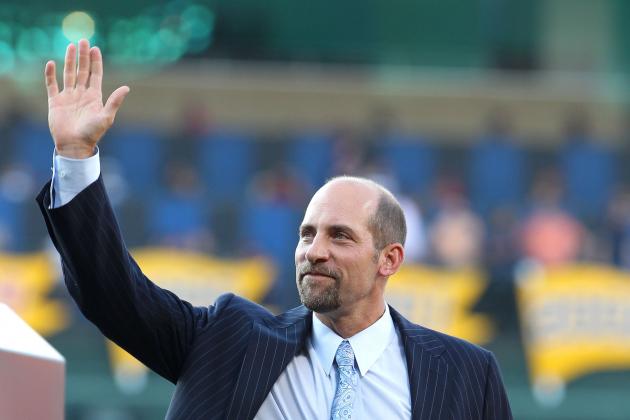 Mike Zarrilli/Getty Images

It's worked rather well for John Smoltz, hasn't it?
Going from the playing field to the broadcast booth has been a recent trend that's really taken off. Sports stars such as Smoltz, Troy Aikman, John Kruk, Harold Reynolds and John Lynch have all traded their jerseys for a necktie, and they have been rather successful at it.
However, I have a hard time seeing Chipper Jones as a sportscaster. It's a nice idea, and I'm sure Chipper will put in a few appearances in the booth, but I simply don't foresee Jones throwing on a suit and talking baseball for a living.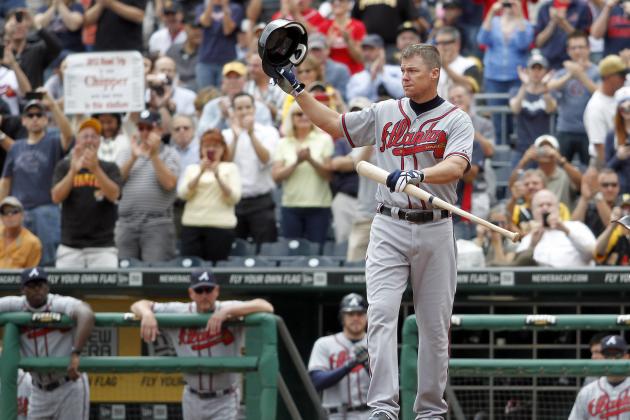 Justin K. Aller/Getty Images

Bingo.
Chipper Jones is a leader who interacts very well with the other players on his team, knowing when to make situations lighthearted and when to bear down and get serious.
He's a team-first player, sitting out when he knows he will be detrimental to the Braves' success.
And unlike Fredi Gonzalez, Atlanta loves him.
In the dugout, Jones could seamlessly transition from superstar player to lovable hitting coach, bench coach or possibly manager (Robin Ventura and Mike Matheny are having pretty good fortunes this year).
Maybe Chipper wants to retire. Maybe he's ready to put a career in baseball behind him and move on to other priorities. If this is the case, I applaud him for his fortitude.
But if he isn't ready to go quite yet, I'm also sure there's a spot in the dugout for him in some capacity or another.