10 Reasons the Boston Red Sox Had No Choice but to Fire Bobby Valentine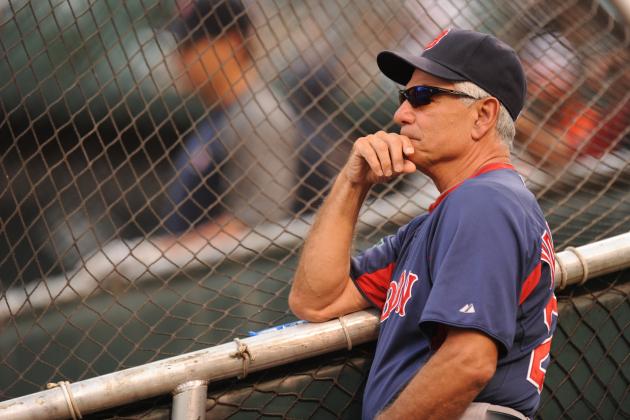 Mitchell Layton/Getty Images

It's over.
Bobby Valentine is no longer employed by the Boston Red Sox.
Following a 69-93 season that culminated with the manager "leading" the way to Boston's first last-place finish in the AL East since 1992, Valentine has been relieved of his duties. The decision to hire the former New York Mets and Texas Rangers manager exploded in the face of an ownership desperate to alleviate the embarrassment endured from last September's infamous collapse, and now the time has come to move on.
But first, why he had to be let go needs to be examined.
Apart from the obvious reason of the team finishing with its worst record since 1965, there are a few deeper, more analytical issues that led to Valentine's firing.
Begin Slideshow

»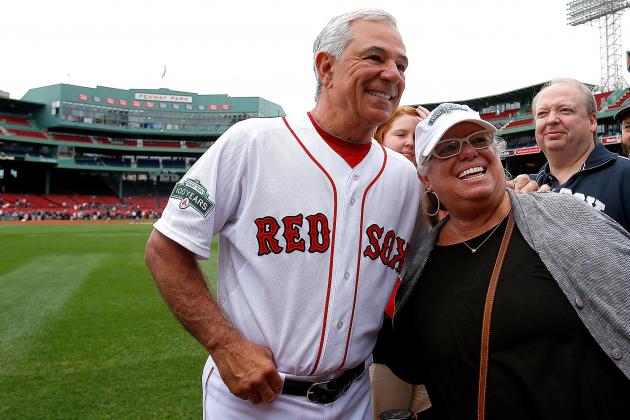 Jim Rogash/Getty Images

It's a miracle any of them came back after what happened last September, but the Boston Red Sox as an organization were in grave danger of risking complete neglect on the part of the fans after such an awful 2012 season.
Whether it's fair to him is up for debate, but Valentine is the poster boy for the disappointment shown this season. The easiest solution to keep fans interested is to bring someone else in.
It's ironic because approximately 98 percent of the reason Valentine was brought in last winter in the first place was because he was an exciting, established name.
You know, to keep fans interested.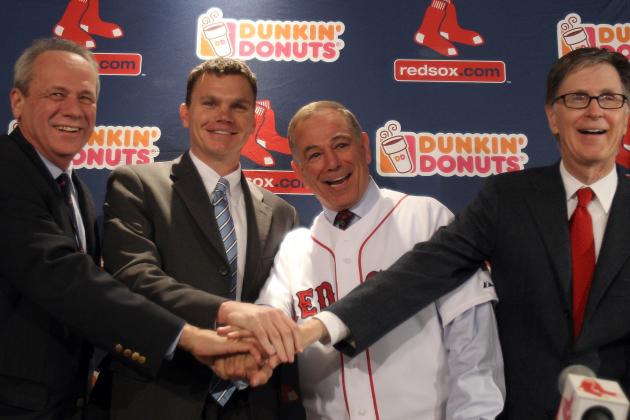 Elsa/Getty Images

With John Henry dividing his time between Boston and Liverpool, where he owns one of the most prestigious football clubs in the world, there has been a growing concern that he could be losing his grip on successfully running an MLB franchise.
It'd be easy for Henry to let Valentine ride out the remaining year on his deal, reassess where the team stands at the end of next season and take it from there.
Now that ownership has willingly admitted its mistake less than a year after hiring Valentine, it has reassured its commitment to the team and eased the mind of Red Sox Nation.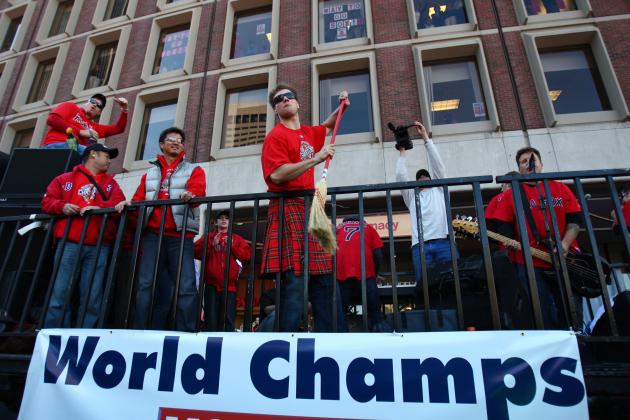 Elsa/Getty Images

Granted, this is technically the first "losing" team of this millennium, but the Red Sox have been headed in the wrong direction since last fall.
An effort to change this was made with the hiring of Valentine. The manager was deemed to be the presence that was necessary to get things back on course, while proving that last season was just a hiccup in the stretch of dominance of Boston sports in the 2000s.
He wasn't.
Now, the significant news of Valentine's firing affirms the notion that there is still a commitment to winning baseball games in this town and that the reconstruction began Thursday.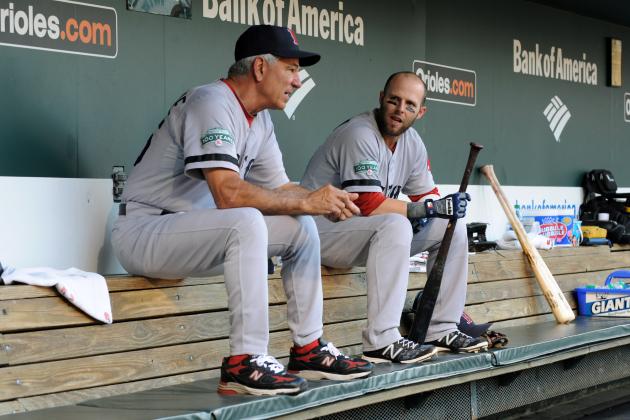 Mitchell Layton/Getty Images

Apart from filling out the lineup card night in and night out, getting his players to perform to the highest of their capabilities is a manager's most important role.
Valentine never seemed to rally any of his players to want to get out on the field and give it their all.
His only real attempt at firing up his guys came in April when he ripped the commitment of Kevin Youkilis. It immediately backfired, and he was basically forced into apologizing by upper management.
If a manager can't stand by his words, why would a clubhouse of 25 men want to play for him?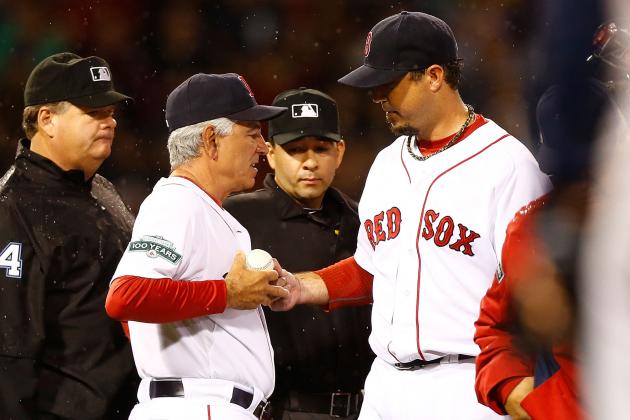 Jared Wickerham/Getty Images

Valentine arrived in Boston to a toxic clubhouse, with Josh Beckett at the forefront of the chicken and beer scandal, and it was a tall order to clean up.
Beckett's attitude and influence in the clubhouse lingered throughout the course of the season before things calmed down considerably after he, Carl Crawford, Adrian Gonzalez and Nick Punto were shipped to Los Angeles in August. Beckett's 2012 Red Sox tenure caused another four months of chaos that extended from last September.
Could it have been cleaned up?
Sure, but Valentine was not the guy to do it.
Rob Carr/Getty Images

If there was ever a knock on former manager Terry Francona, it certainly wasn't that he didn't get along with his players. The man would have taken a bullet, or more appropriately an errant fastball, for his players, and most of them would have done the same.
It's hard to picture anyone on this roster even sending Valentine a Christmas card.
Perhaps these relationships would have developed over time, but Valentine didn't mesh with this group at all or ever let loose with the guys, and not once did he even sport a Groucho Marx disguise.
Players enjoy playing for a manager they like and respect.
See: Maddon, Joe.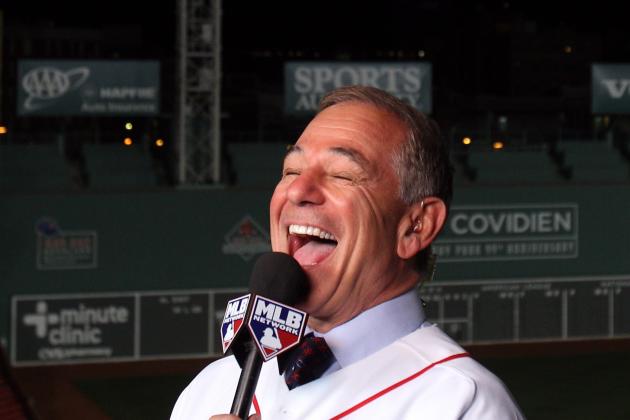 Elsa/Getty Images

Whether it was Valentine threatening to punch a radio host in the mouth or taking to the airwaves to awkwardly say he isn't doing a good job or to rip his coaches on the final day of the season for undermining him, he just didn't seem to get the way talking to the media is supposed to work.
While it doesn't necessary reflect how the team plays on the field, effectively talking to the media is still a crucial part of the job. It can help to quell any rumors, protect his players or downplay any headlines before they get out of control.
Instead, it was something new every week that took the focus away from baseball.
Ownership will assuredly take this into consideration when hiring the next manager.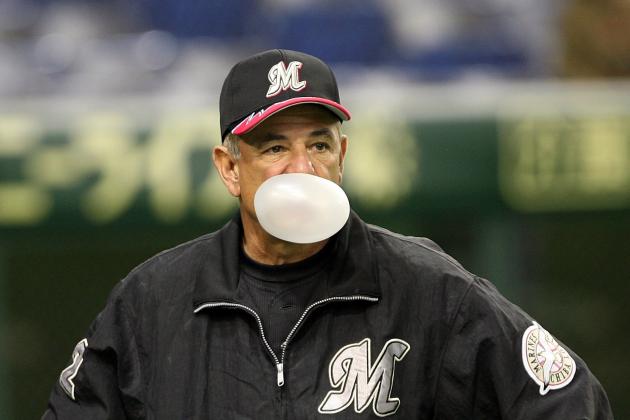 Koichi Kamoshida/Getty Images

He's only 62, but it's clear to see that the game has moved on without Valentine.
After spending a full decade away from the MLB game, it's possible that he was a bit shell-shocked upon his return to the American diamond after spending several years managing in Japan.
Look no further than his decision to pinch-hit for Jose Iglesias in the middle of an at-bat. Iglesias wasn't injured, but it's a guarantee that the young shortstop's ego took a hit after his manager completely neglected to show any confidence in him.
This isn't to say that a move like this would have made sense a decade ago. Instead, it speaks more to the fact that Valentine is clearly becoming delusional.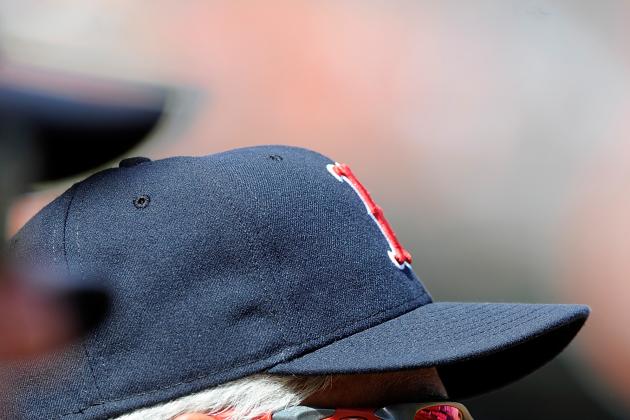 Greg Fiume/Getty Images

There were times this season, especially over the final two months, that Valentine just seemed to be going through the motions.
It's tough to tell why he even returned to managing in the first place. He was doing just fine as an MLB analyst for ESPN before deciding to accept his position in Boston. Now, while his reputation wasn't exactly sparkling before, it's completely tainted.
His actions throughout the course of the year felt reluctant and his demeanor careless, resulting in a negative impact of grandiose proportions.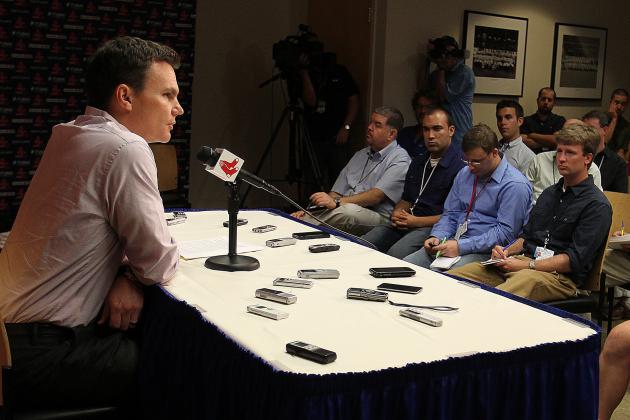 Jim Rogash/Getty Images

Lastly, with the need to completely rebuild this team this offseason, free agents definitely would not have been interested in even considering Boston as a possible destination with Valentine at the helm. Throw in any players targeted via trade that have no-trade clauses, and the Red Sox were doomed to not make any relevant moves this offseason.
With Valentine gone, it offers a fresh, new start for not only the players already in the clubhouse, but any new additions that might come Boston's way.