7 Reasons the Golden State Warriors Won't Miss the Playoffs Yet Again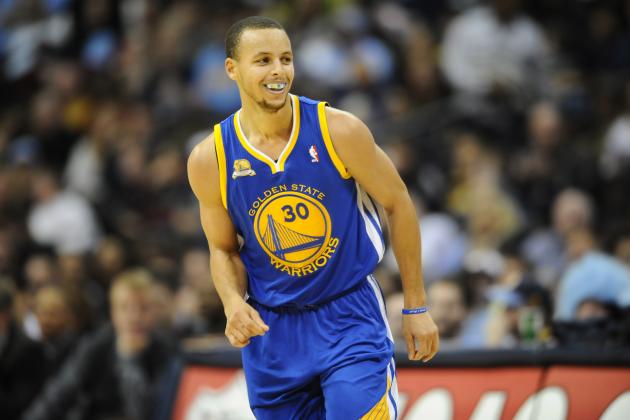 Ron Chenoy-US PRESSWIRE

Mark Jackson will not guarantee that the Golden State Warriors will make the NBA playoffs this season.
I'll just have to do it for him this year.
This Warriors team is going to the 2013 NBA playoffs.
These new-look Warriors are done missing out on the playoffs as they have 17 out of the last 18 seasons. (Geez, that's tough to type.)
Gone are the days of no defense, minuscule rebound totals, poor bench play, and playing with an ill-fitting lineup, so swiftly described as small ball.
This new Warriors roster will match up and compete with any team in the NBA.
Here is why this year's Golden State Warriors team won't be sitting on the couch come playoff time.
Begin Slideshow

»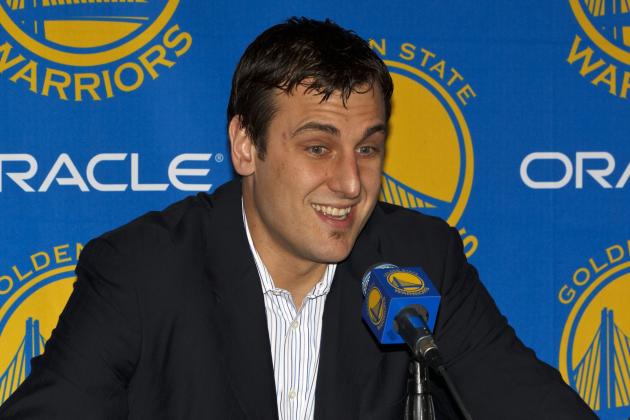 Jason O. Watson-US PRESSWIRE

Yes! The Warriors will finally have a team that will be able to play defense.
The individual defensive talent is not exactly there, but the addition of a healthy Andrew Bogut makes all the difference in the world.
He will anchor the defense and his shot-blocking ability will make everyone else on the floor a better defender.
His presence will allow Stephen Curry and Klay Thompson to be more aggressive and generate more steals. If they allow their opponent to get into the lane, no longer will it be an automatic two points.
Now there is a seven-foot shot-blocker to deal with at the rim.
The Warriors instantly become a legit defensive team with Bogut in the middle.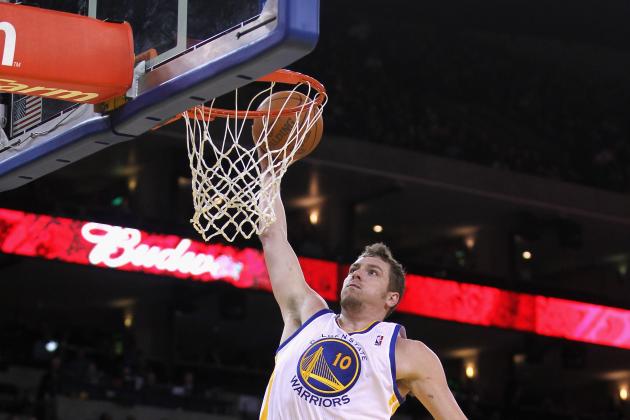 Ezra Shaw/Getty Images

David Lee has come with mixed results since signing a 6-year $80 million deal with the Warriors.
With Bogut by his side this season, he will prove why he was worth that money.
No longer does Lee have to attempt to control the game defensively in the post. He now has Bogut to do that.
Lee won't be exhausted by the time he gets back on offense after having to guard the opponent's best low post player every night.
Lee can focus more on being the elite offensive weapon that he can be, while resolving to play average defense.
This is a role Lee will be more comfortable with.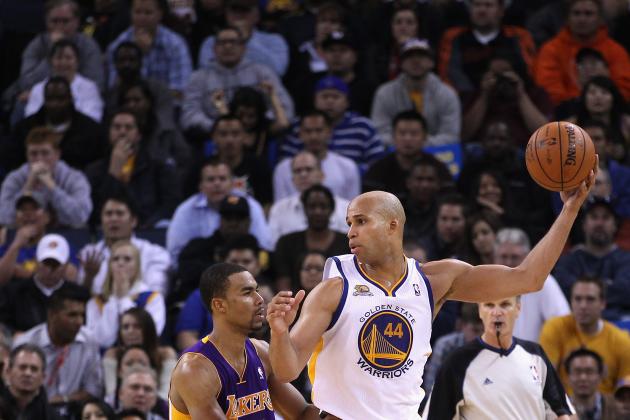 Ezra Shaw/Getty Images

The Warriors will feature their best bench players in many years.
Jarrett Jack will be as important as any addition the Warriors have made this offseason.
If Stephen Curry goes down, which we can assume will happen at some point this year, the Warriors won't have to throw up the white flag. Jack is fully capable of being an NBA starter, and he will give the Warriors a new identity at the point guard spot with strong defense and quality ball distributions.
Carl Landry will be a vital addition as well. The Warriors will now have an offensive threat in the post when David Lee is out.
Brandon Rush (or Harrison Barnes), Festus Ezeli, Draymond Green, and a strong veteran in Richard Jefferson will all play pivotal roles off the bench for the Warriors. This gives them one of the deepest benches in the entire NBA.
Just imagine if they can get production out of Andris Biedrins.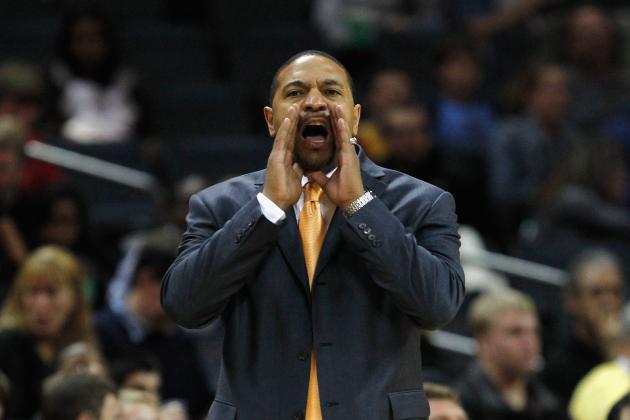 Streeter Lecka/Getty Images

Well, that and the fact that he still has Mike Malone right next to him on the sidelines.
Jackson had a tough start to his head coaching career. He didn't really give Warrior fans much reason to believe in him, but that alone should not keep them from believing in him.
Jackson didn't get a fair shake last year. All the mistakes he made, poor rotations, failure to call timeouts, not guaranteeing a playoff berth, can be used as a learning experience for this season.
He now has a more talented and balanced roster to work with and Malone to aide him. He should make remarkable improvements this year. Most importantly, he has a year of NBA coaching experience under his belt and a full offseason with the necessary players he needs to implement his philosophy.
The same management team that put this roster together selected Jackson to be the head coach. As of today, Jackson is the head coach, leaving management to believe that he is the guy for the job. Warriors fans have to get on board that Jackson is the right man for the job and embrace him.
Really, what other choice do the Warriors fans have?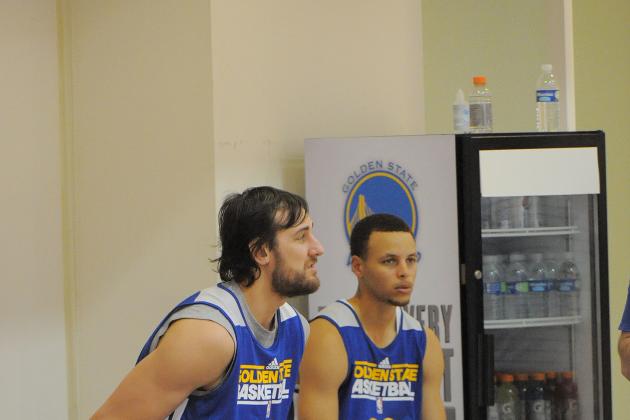 Kyle Terada-US PRESSWIRE

This can change at any moment, but everyone on the Warriors roster is expected to be ready for opening day.
Even Andrew Bogut is hoping to get an exhibition game or two under his belt before the regular season starts.
There is no question that if healthy, the Warriors have the talent to make the playoffs, and as of right now they are.
History may tell us otherwise, but as long as they all have a clean bill of health, worry about an injury only if it happens.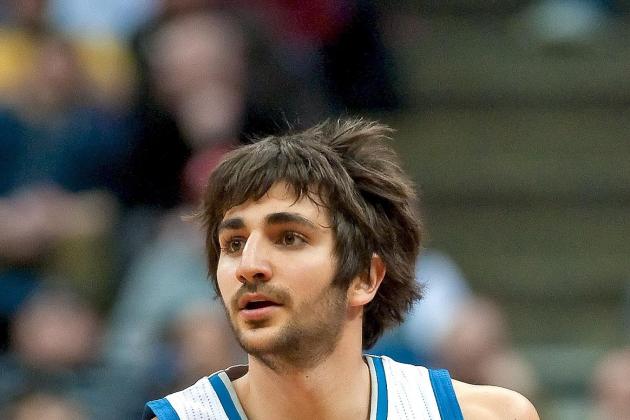 Greg Smith-US PRESSWIRE

Health is a concern for the Warriors, but it's not as if Western Conference opponents are without worries.
We can pencil in the Los Angeles Lakers, Oklahoma City Thunder, Denver Nuggets, and the San Antonio Spurs for a playoff berth, but every other team vying for a playoff spot has questions too.
The Los Angeles Clippers have Blake Griffin recovering from knee surgery, leaving his health very much in question. Plus, Vinny Del Negro is still their coach and in a lame duck year. That has disaster written all over it.
For all the hoopla surrounding the Minnesota Timberwolves, they will be without Ricky Rubio until at least January and possibly longer. That leaves Luke Ridnour as the point guard of an NBA team that will make the Western Conference playoffs? I'll have to see that to believe it. Plus, Brandon Roy coming out of retirement is a far cry from a sure thing.
The Dallas Mavericks still have Dirk Nowitzki, but he will be adjusting to a whole new roster of players. There is no telling how that will turn out.
The Utah Jazz are very talented, but their starting point guard is Mo Williams and they are lacking multiple outside shooters.
The Memphis Grizzlies have a powerful starting five, but they lost O.J. Mayo, leaving them with a short bench.
The Portland Trail Blazers, Phoenix Suns, Sacramento Kings, New Orleans Hornets, and Houston Rockets are all in rebuilding mode and are likely several years away.
All the Warriors have to do is stay healthy? With the bench they now feature their worry doesn't seem too bad, does it?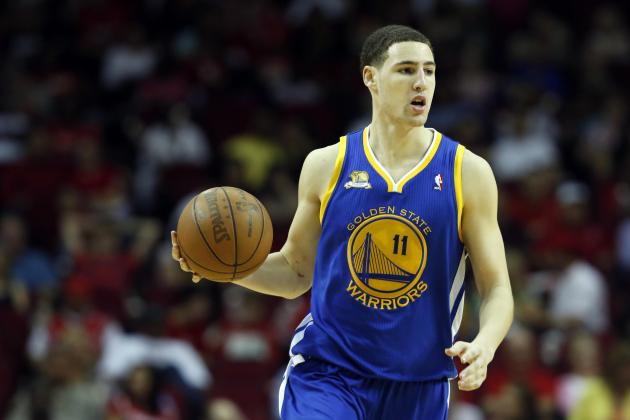 Thomas Campbell-US PRESSWIRE

Deron Williams with Joe Johnson, Kobe Bryant with Steve Nash, they are the ones getting talked about as being the best backcourts in the NBA.
Fair enough.
However, teams will be in trouble if they disregard the talent the Warriors boast in their backcourt.
Stephen Curry and Klay Thompson are the best shooting backcourt in the entire NBA. Bogut and Lee, who are both gifted passers, should give them and every other Warrior more open looks by keeping the defense honest in the post.
Curry is healthy and Thompson exploded when he became a regular starter last year and now has the advantage of practicing with the Olympic team over the summer. This should set both up to have fantastic years.
They should be able to shoot the Warriors into the postseason for the first time since 2007.