New York Yankees Free Agency: Updated Targets & Rumors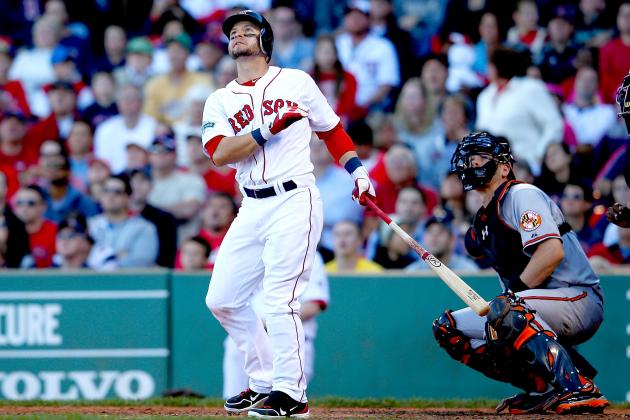 Jim Rogash/Getty Images

October baseball is quickly approaching, but it's never too early to start looking at the 2013 MLB free-agent market and who the New York Yankees could potentially target.
The Yanks will be looking to keep it rather inexpensive for next season as they aim to cut their payroll by 2014. That means short-term contracts with mostly aging players until the Yanks can figure out who stays and who goes in order to hit the goal of $189 million.
With most of the team's solutions already on the roster, let's take a look at some players the Yanks should be re-signing after this season as well as another free agent target from a different team the Bombers could be targeting.
Begin Slideshow

»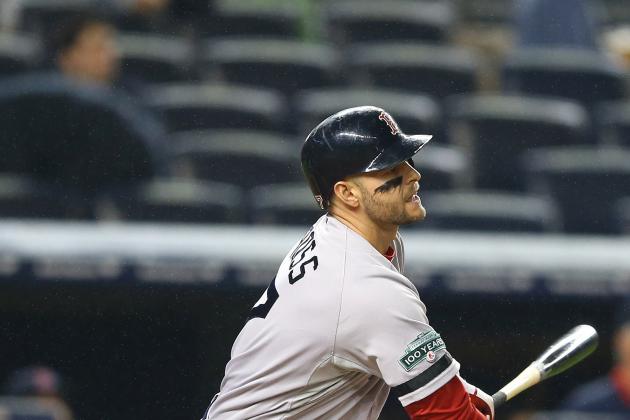 Al Bello/Getty Images

This rumor comes from Nick Cafardo of The Boston Globe and it concerns none other than a Boston Red Sox player. With the Bombers looking to potentially replace an over-expensive Nick Swisher, Ross could be a potential target this offseason.
Ross has had one of his best seasons in the big leagues in Boston, batting .264 with 22 homers and 80 RBI. Those numbers could make the right fielder a lock to be extended during the offseason, but considering the state of the team, nothing is certain.
If the Yanks were to come calling because Swisher proves to want too much money, Ross could choose the team on more stable ground and make the ultimate team switch from Boston to the Bronx.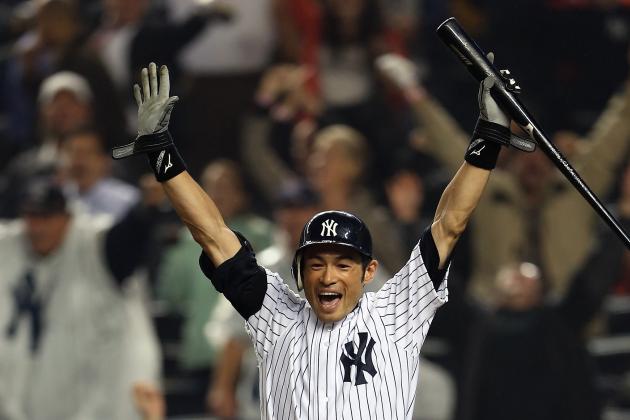 Elsa/Getty Images

With the way Ichiro has played, it's almost a joke to think of what the Yanks gave up to get him. A package of lesser-known pitchers D.J. Mitchell and Danny Fahrquhar was all it took to bring a career .300 hitter bound for the Hall of Fame to the Bronx.
After a start to the season with the Seattle Mariners, that had many wondering if he was finished, Ichiro has become the player of old and looks revived as he hits to a .324 average since joining the Bombers. Along with 13 stolen bases, he's once again an ideal candidate to put at the top of the order next season.
So is there a chance that financially, Ichiro can fit into the Yanks' plans?
Ichiro will be 39 later this month, so it's very likely that after compiling an incredible career with a perennial losing team, Suzuki is a candidate to sign for short term and cheap.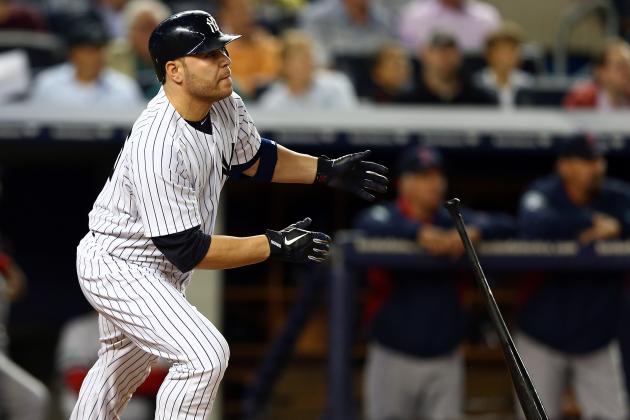 Elsa/Getty Images

The Yankees will have to decide if Martin is in this team's plans for the foreseeable future after the 2012 season comes to a close.
Martin got off to a depressing start at the plate, but has still been able to hit the long ball and knock in some runs along the way. He remained on the interstate for a good portion of the season, but September has been his best month by far.
Saving his best for last, Martin is hitting .256 with six homers and 16 RBI during the final full month of the season. Not great, but leaps and bounds better than what the backstop was doing in the batter's box and it gives hope Martin is getting his bat back on track at the right time.
New York could have a few options to go next season.
A.J. Pierzynski will be the best catcher on the market offensively speaking, but both he and Martin are comparable defensively with Martin getting the edge based on how well he handles the Bombers' pitching staff.
Also, the Yanks could look to some of their younger catchers like Francisco Cervelli and, if healthy, Austin Romine to handle the duties next season. However, manager Joe Girardi knows how important a steady catcher like Martin can be to a pitching staff, so most likely the Yanks will keep him around.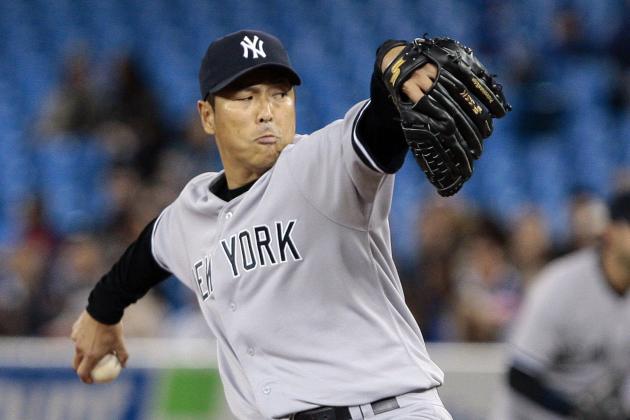 Abelimages/Getty Images

Kuroda has certainly exceeded expectations this season as a former NL West pitcher moving to the offensively gifted AL East. Kuroda has won 15 games and pitched to a solid 3.34 ERA as one of the few Yankee pitchers who managed to stay healthy this season.
But October will be the most important audition yet for the first-year Yankee since that's really the only thing anyone remembers when the season is over. You have to believe that if the 37-year-old finishes his season as strong as he has been throughout the year, New York will be looking to bring him back.
As already mentioned, Kuroda is 37 and will be 38 when the 2013 season starts, and that's right up the Yanks alley. Never mind this team's propensity for signing older players, Kuroda won't garner a long-term deal that hampers the Yanks' plans of cutting payroll by 2014.
It isn't easy to find a pitcher who can have the type of success in the AL East that Kuroda has had this season, so even if the playoffs don't prove to be a success for him, it's still worth giving Kuroda another look in 2013.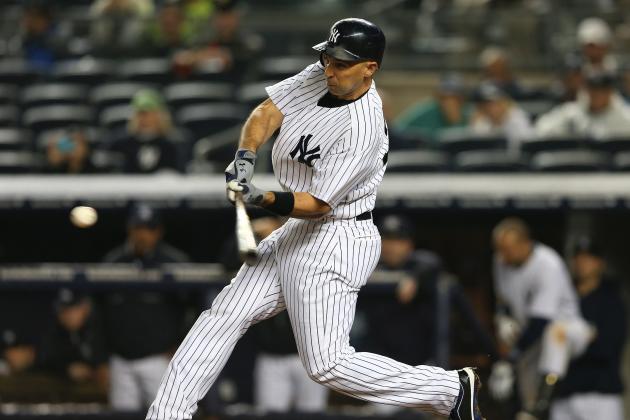 Elsa/Getty Images

For what the Yankees paid to sign Ibanez, they have gotten back all they could have hoped for and then some.
Ibanez is hitting .239 with 19 homers and 62 RBI for the Bombers this season as primarily a DH, but the 40-year-old has also spent a great deal more time in the outfield than originally thought. Ibanez has fit perfectly at Yankee stadium having crushed 14 homers there this season.
For a little over $1 million, I'd say that's more than sufficient production to get him re-signed if he so desires. Ibanez recently helped his standing on the ballclub even more by helping the Bombers win their first game of the season when trailing going into the ninth inning.
Again, Ibanez's age is another great thing that makes these two sides fit. He clearly can still produce and payroll-wise, he doesn't cost very much at all and isn't a risky proposition..