Why the Mets Trading Ike Davis This Offseason Would Be a Big Mistake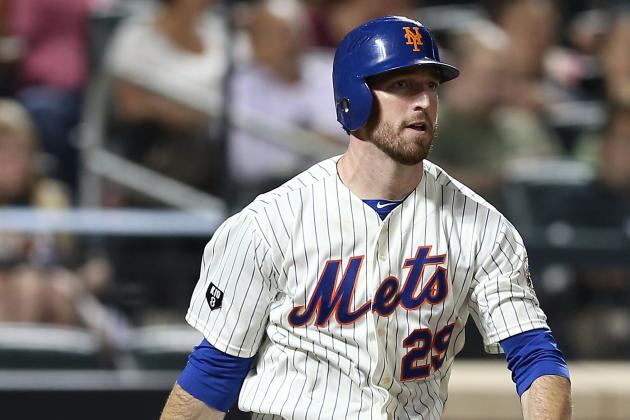 Elsa/Getty Images

The New York Mets have already put the discussion out there. They are willing to explore their options regarding first baseman Ike Davis.
While it is no guarantee, Davis may be on his way out of New York this offseason, as the Mets might try to use him as bait to try and upgrade at other key positions, such as the outfield and the bullpen.
The Mets are in a difficult position. The club wants to rebuild albeit while trying to maintain a competitiveness on the field. Team finances have also put the team into a quandary, so trading Davis is not out of the question if a deal comes together that addresses what the club is looking for.
If that is the case, the Mets would be making a huge mistake, as Davis is not the problem but part of the solution as the team moves forward with rebuilding.
Ike Davis has a lot of offer the Mets. That is why he is a key to the future and without him, New York's rebuilding efforts would most likely stall.
Begin Slideshow

»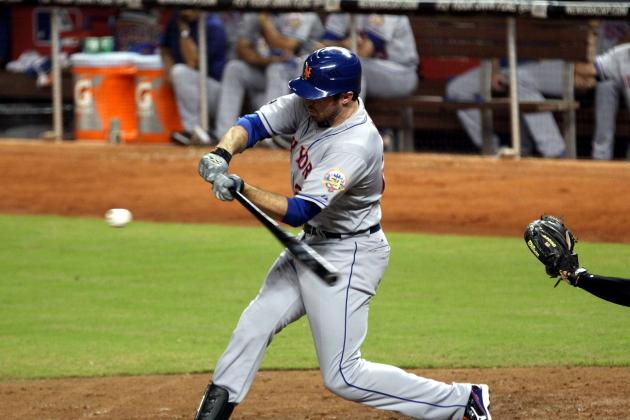 Marc Serota/Getty Images

The Mets have hit 136 home runs as a team in 2012 and Ike Davis is responsible for 31 of them. He is undoubtedly the club's slugger.
In a lineup that struggles to produce runs, Davis has been part of the answer.
Yes, he struggled mightily at the beginning of the season, but he now has put together some nice numbers. The average (.225) is not where anyone wants it to be, but the power is there.
Davis is the first Mets player to hit 30 home runs in a season since the team moved to Citi Field and Mets manager Terry Collins understands the accomplishment.
"It's huge," said Collins, who has dealt with a mostly punchless lineup all season. "And you can't just find those guys." (via Newsday)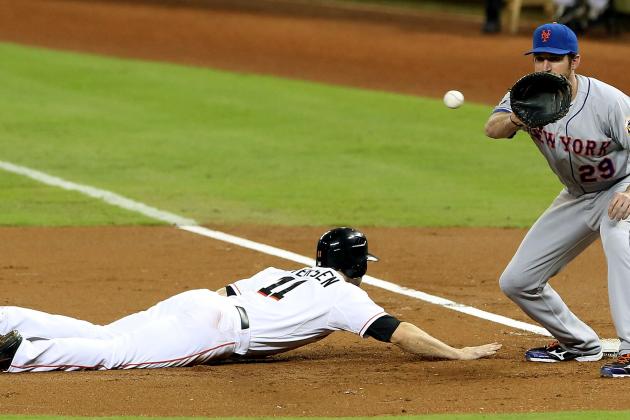 Marc Serota/Getty Images

The Mets would be hard pressed to find another first baseman that plays the position as well as Davis does.
His struggles early-on in the season at the plate did not carry over onto the field. Ever since coming up in 2010, Davis' defense has been one of the few things the Mets have been able to count on.
Davis has a .993 fielding percentage which puts him fifth in the National League. What the numbers do not tell you, is that he has made up for a lot of the Mets' defensive miscues and prevented a lot of batters from getting on base.
New York has started a lot of different infield combinations and Davis has been able to work through all of that. He has not been provided with the luxury of stability on the field.
If Davis were to be traded, his most likely replacement would be Lucas Duda. While Duda provides the same kind of power potential as Davis, he is not in the same caliber defensively.
It does not make sense to trade away a proven commodity at a position in order to try and upgrade at other spots.
Trading Davis would make the Mets severely insufficient at a position where defense is overlooked but is just as important as any other spot on the diamond.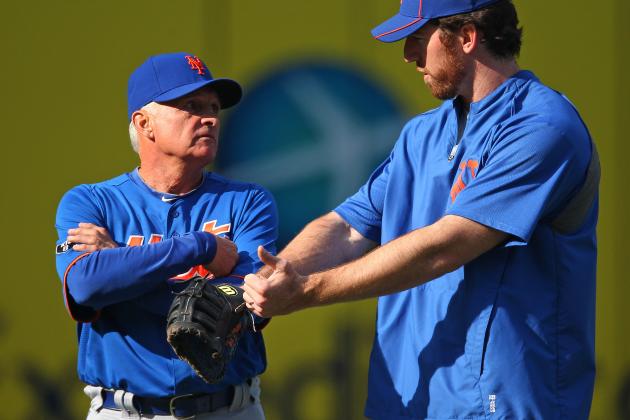 Tom Szczerbowski/Getty Images

When Davis was struggling in the first couple months of the season, it would have been easy to send him down to the minors to have him work on his troubles at the plate.
The Mets did not do that.
Instead, the club and manager Terry Collins put full confidence into the first baseman and allowed him to stay at the major league level.
"I've been doing this way too long to throw your hands up just because a guy is going through a bad stretch, because the minute they think you don't believe in them anymore, that bad stretch is going to last a long time," Collins said. (Mets.com)
Hitting coach Dave Hudgens worked with Davis on his stance and those tweaks have allowed Davis to find his power stroke again.
The Mets believed Davis would turn it around and he rewarded that confidence with his performance in the second half of the season.
The question is: What has changed?
Adam Rubin of ESPNNewYork.com has indicated a few points as to why, but is that really a major concern?
It seems like whatever the Mets are concerned about with Davis, it can be fixed, if there is anything at all, and trading him due to these concerns would be more childish than what Davis is rumored to be doing.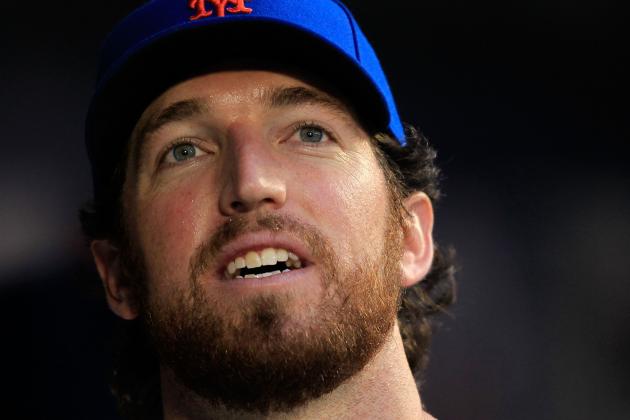 Chris Trotman/Getty Images

It is easy to forget that Ike Davis is still only 25-years-old. He is just entering his prime as a player.
Davis has power and plays defense. Before getting hurt in 2011, he proved that he can hit for average. While 36 games is a small sample size, he was on-pace and had the look of putting up great numbers.
He hit .302 with seven home runs, while slugging .543 with a .926 OPS.
A case could be made that part of his struggles in 2012 were due to the fact that he was still recovering from his ankle injury.
No one wants to talk about those things when a player is out on the field competing and players do not like to use any excuses if they struggle.
Davis gets a pass here and if the Mets decide to keep him for 2013 and beyond, they will be greatly rewarded because they will be getting a healthy and motivated first baseman with Gold Glove caliber defense and undisputed power at the plate. (h/t The Star-Ledger)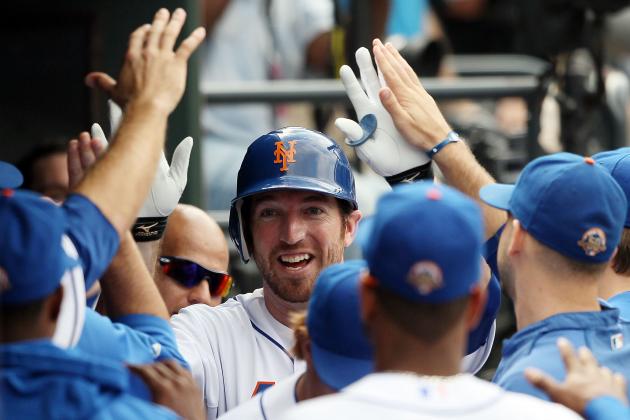 Alex Trautwig/Getty Images

Ike Davis is a great teammate and that is something that goes unappreciated sometimes.
Others in the clubhouse really believe in the guy and that should make it more troublesome for the Mets to try and unload him. There is nothing worse for a team's mojo than trading away a popular player.
Instead of looking to get rid of Davis, the Mets should look to continue to build around him. He should be part of the solution to the offense.
Davis, along with Matt Harvey, should be the fresh-young faces of the organization to group with popular veterans David Wright and R.A. Dickey.
No matter what the Mets would get in return for trading Ike Davis, it would not help repair the damage it would do to the team and stop the ripple effect it would have throughout the organization.
Hopefully he is not another name added to the already long list of the team's miscues. The New York Mets have made a lot of mistakes with a lot personnel decisions in the past, but Ike Davis should not be one of them.