Boston Celtics: 3 Ways Doc Rivers Can Lead the Celts Back to the Promised Land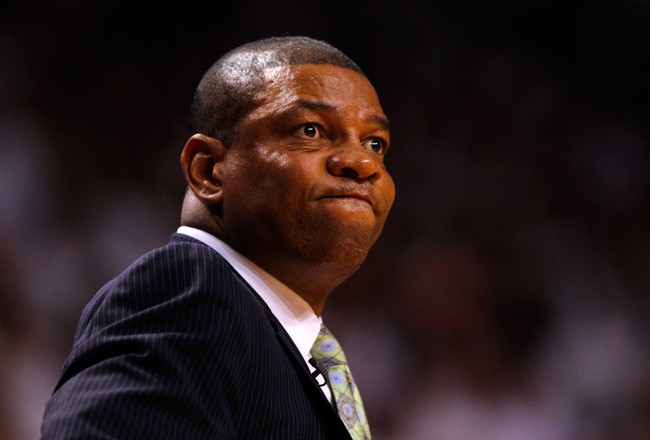 Mike Ehrmann/Getty Images
The Boston Celtics have created quite a stir already for the 2012-2013 season. Their team is full of potential and talent, but that does not guarantee their success.
On Monday, the Celtics left for Istanbul for training camp, and Doc Rivers has high hopes for what is to come. The players are confident with the amount of talent that has remained and joined the team.
Rivers needs to keep these three key components in mind in order to lead the Celtics to success.
Utilize All Players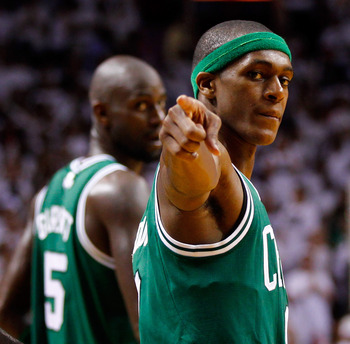 Mike Ehrmann/Getty Images
The Celtics have drafted and signed many new players this year, and old players are returning from injuries. In order for this team to showcase all of its talent, they are going to have to become extremely cohesive.
After adding free agents Jason Terry and Courtney Lee, Rivers will have a variety of players to make up a strong second unit.
Also, Jeff Green and Chris Wilcox are both back to the Celtics after each had heart surgery. They will make a major impact on the consistent power that can be executed, even when Kevin Garnett and Paul Pierce are not playing.
Rivers will need to learn which players work best with each other in order to create the best units that can put high numbers on the score board. After training camp he should be able to do so.
Demand a Faster Offense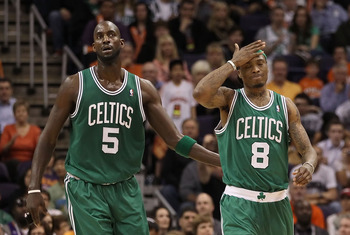 Christian Petersen/Getty Images
Last year, the Celtics struggled with easy shots and quickly getting back on offense. But this year, Rivers needs to change that.
Marc D'Amico of Celtics.com reported on Sunday that Courtney Lee said, "This training camp we've connected on a couple of fast-break points, so that's going to be huge for us."
This is something that should be continually worked on during training camp and throughout the season. The Celtics' talent is great, but it will not be enough if they are slow to get back on offense and to make break-away plays.
Strengthen Players to Avoid Injuries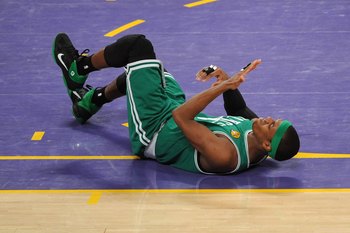 Lisa Blumenfeld/Getty Images
It's no secret that the Celtics have had multiple injuries in the past. Last year, the injuries took a major impact on the strength of the entire team.
This year, Rivers needs to get the players focused on ways to avoid these types of injuries early in the season. He can help this situation by equalling out the amount of playing time that each player has on the court.
Injuries are bound to happen with any team, but through training camp and conditioning, minor injuries can be prevented. Strong leadership from Rivers is a must, but he is also going to have to emphasize the importance of safety on the court to his team.
Keep Reading

Boston Celtics: Like this team?