Seven Reasons the Boston Red Sox Will Ruin the Yankees' Season in Final Series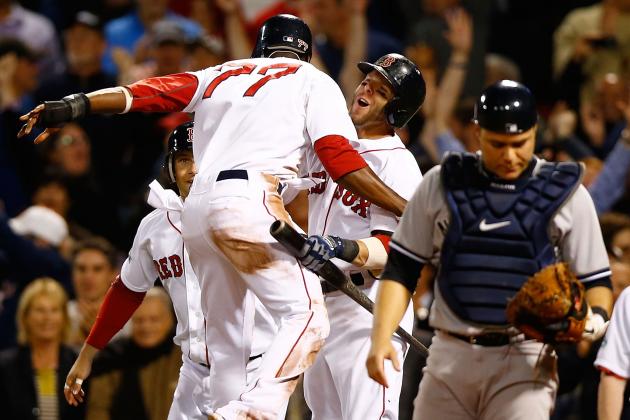 Jared Wickerham/Getty Images
The Red Sox will look to play spoiler against the Yankees, who have handled them well thus far in 2012.
After dropping their 90th game of the season on Sunday, this one to the Baltimore Orioles, Boston Red Sox manager Bobby Valentine neatly summed up 2012 to ESPN in one sentence: "We haven't had a good season."
No, losing 90 games for the first time since 1966 is not what fans had in mind for this year, nor did they think the three-game regular season finale in the Bronx would be so devoid of meaning for the Sox.
However, even though they may not be playing for anything themselves, the Sox still have an opportunity to make an imprint on the MLB postseason.
The Yankees and Orioles are currently jostling for the AL East division title, and the team that wins the division has a huge advantage going into the playoffs. Thanks to the new two-team wild card system, either the Yankees or Orioles will have to win a one-game playoff just for the right to participate in the five-game Division Series.
With both teams' records sitting at 92-67, the entire season for them boils down to just three games. With Baltimore playing in Tampa against the red-hot Rays, the Yankees have a huge advantage as they look to take care of business at home.
The Sox, though, hope to spoil the Yankees fun and, at the very least, make their path to the World Series that much more difficult. While the Sox likely can't keep the Yankees out of the playoffs entirely, here are seven reasons why they'll ruin their season anyway:
Begin Slideshow

»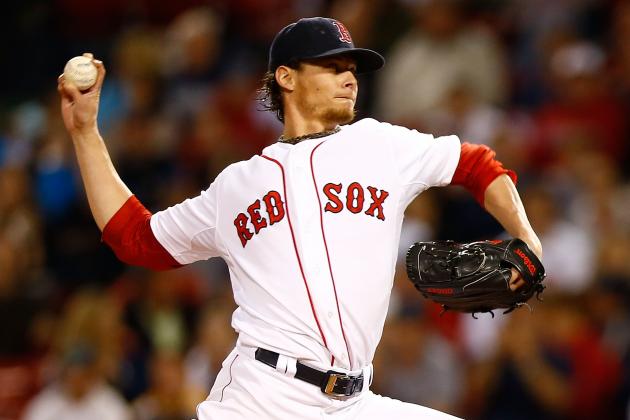 Jared Wickerham/Getty Images

Although it's been a brutal season in general for Sox pitchers, they'll have their two best going against the Yankees: Clay Buchholz and Jon Lester.
Buchholz will go on Monday, and while he has struggled in both his only start against the Yankees this season (surrendered five home runs in an April loss) and his career as a whole (5.84 ERA in eight starts), he has actually been quite good at the new Yankee Stadium (3.10 ERA and two wins in three starts).
Tuesday's starter, Lester has made appearances against the Yankees this season, with decidedly mediocre results (excepting his seven inning, one earned run gem in August). He has been good against the Bombers over his career, going 9-4 with a 4.27 ERA with similar numbers at new Yankee Stadium.
While expecting wins from both pitchers is a bold proposition, it certainly is not unreasonable.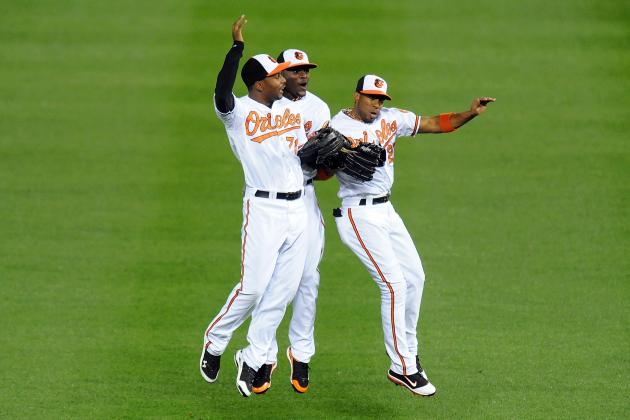 Mitchell Layton/Getty Images

Although the Yankees have handled the Sox easily this season (they lead the season series 10 games to five), winning even two out of three games might not be enough to keep them out of the one game Wild Card playoff.
The Orioles have fared will against the Rays this season, going 9-6. While both the Orioles and Rays teams are hot, the birds are currently riding a four-game winning streak and have won 14 of their last 19 games.
If both the Os and Yankees were to win two of the three and remain tied, a one-game playoff for the AL East title would be played in Baltimore on Thursday. That is a game the Yankees do not want to play, and were they to lose they would then have to travel across the country to Oakland for the Wild Card play-in.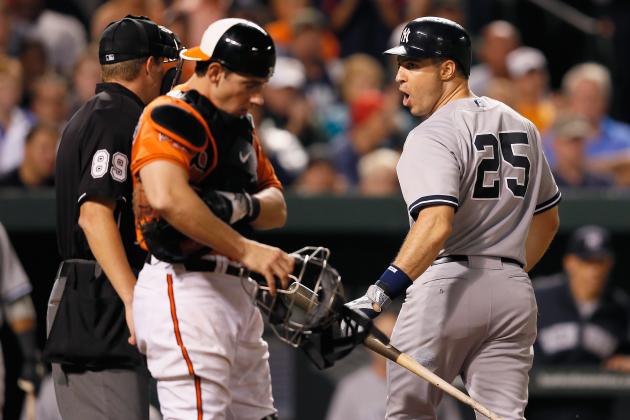 Rob Carr/Getty Images

While the won-lost results have not been great, Sox pitching has actually fared pretty well of late when facing the Yankees' potent offense. Over their last five games against New York, Boston pitchers have compiled a 3.07 ERA despite going just 2-3.
While silencing the patient Yankee bats is always a difficult task, the Sox staff has the track record of success to do it. Their task will be made a bit more difficult by the return of Mark Teixeira, who should be back in the lineup Monday according to ESPN New York's Wallace Matthews.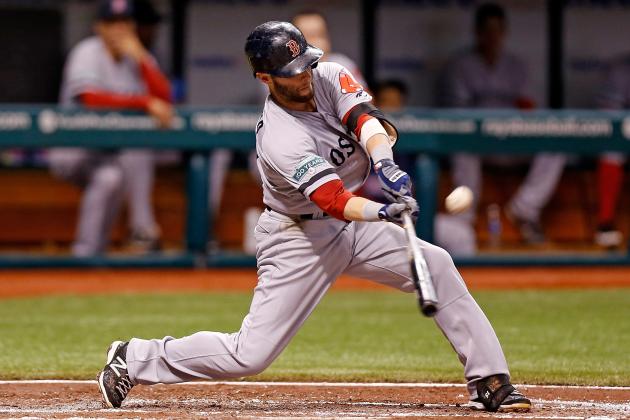 J. Meric/Getty Images

While the Sox have struggled as a team this season, several of their key offensive players continue to do what they do best: grind out tough at-bats.
Dustin Pedroia and Cody Ross are both in the top-25 among all qualifying MLB players in pitches seen per plate appearance, and several others (Daniel Nava, Jarrod Saltalamacchia and Mauro Gomez) would be in there as well if they had more plate appearances.
The Sox's ability to wear down opposing pitchers by making them throw a lot has been a hallmark of their recent teams. Given that the Yankees might have to play many days in a row without any rest, the Sox's patience could end up costing them their season.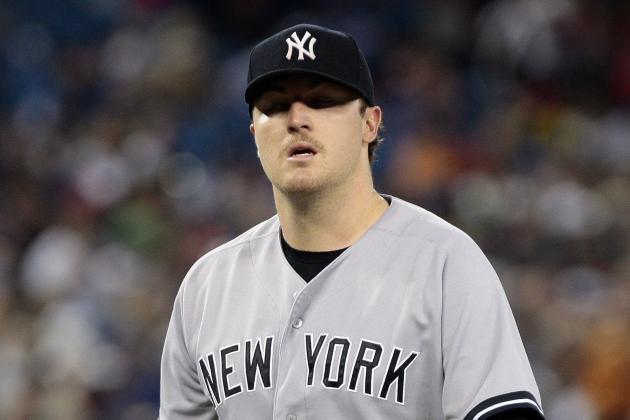 Abelimages/Getty Images

The Yankees will send CC Sabathia, Ivan Nova and Hiroki Kuroda to the hill in the three-game series, meaning each would likely be unavailable for a one-game playoff with the Orioles (if necessary) and the Wild Card game.
The rotation, as it stands now, would have Andy Pettitte pitching the first game after the Sox series and Phil Hughes pitching the second. Yankees fans would likely be fine with Pettitte going in their biggest game of the season, although he has only thrown a total of 16.2 innings since late June.
Hughes might be a different story.
After a brilliant outing against the Red Sox a couple weeks ago, Hughes has struggled over his last three starts. The right-hander has allowed 13 earned runs in just 16.1 innings, and if he were to pitch the Wild Card game (a very realistic possibility) Yankees fans should be very concerned.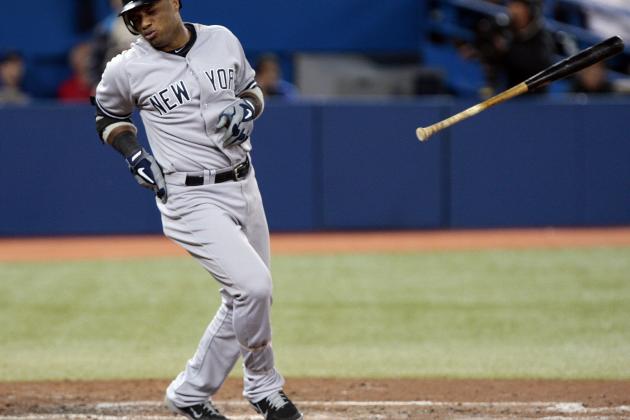 Abelimages/Getty Images

The Yankees have been a bit erratic recently, where after rattling off an impressive seven-game winning streak they have fallen into a pattern of "win one, lose one" over the last week. In that stretch the pitching has been relatively consistent, never allowing more than six runs or fewer than two.
The offense has been a different story.
They have been shut out, only to score 11 times the next day. They followed that outburst with a paltry two runs the following game.
If the Yankees fail to score in bunches against the Sox, by Thursday morning they could find themselves on the wrong end of the division race.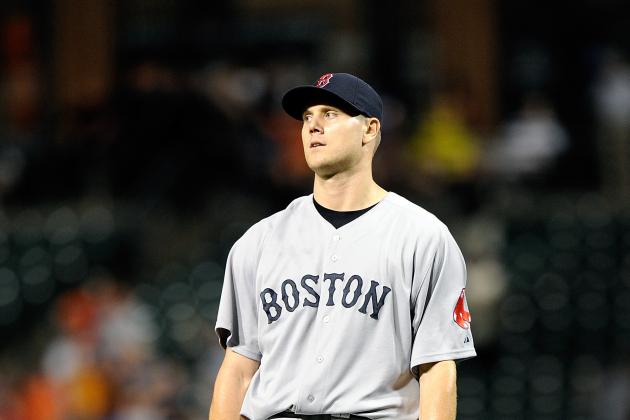 Greg Fiume/Getty Images

It is only fitting that the Sox will attempt to serve a spoiler in the last series of September against a team that has struggled to secure their postseason future.
While the Yankees' poor second half (40-34 overall) still pales in comparison to the 2011 Red Sox, the shades of 2011 still loom over this series. Like last year's Boston squad, New York held a seemingly insurmountable lead in the division (10 games on July 18), only to see it whittled down to nothing with three games to play.
They have played well in September (17-11), but the Bombers nevertheless will have to improve if they want to keep playing meaningful baseball. With nothing left to play for, the Sox would love to add to their storied rivals' misery and make their path to a 28th World Series championship that much more difficult.