10 Must-See, Under-the-Radar Fights for the Month of October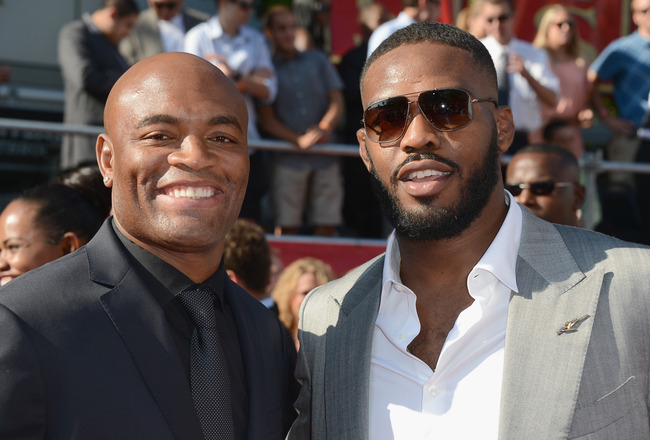 I bet you wish this fight was happening.
Frazer Harrison/Getty Images
The month of October is full of MMA action, from the UFC to Bellator to numerous other regional promotions. If you are an MMA fan, October is going to be a fun month for you.
Here are the ten best under-the-radar fights that will occur this month in the fray of all this action.
Note: UFC and Strikeforce main events will not be included, as they carry a considerate amount of advertisement and are not "under-the-radar."
Diego Nunes vs. Bart Palaszewski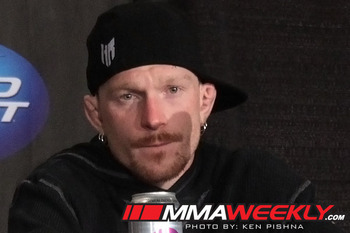 MMAweekly
If you are a fan of striking clinics, tune into UFC on FX this weekend. It plays host to some fan-friendly contests, including a featherweight tilt between Bart Palaszewski and Diego Nunes.
Nunes is a Muay Thai machine and Palaszewski is a powerhouse. Blink and you may miss a highlight-reel finish or just an incredible duel.
Jeremy Stephens vs. Yves Edwards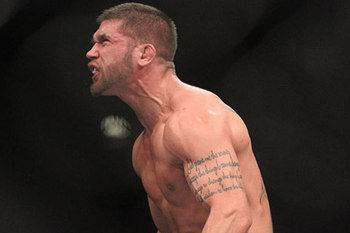 bleacherreport.com
Speaking of striking battles at UFC on FX, the lightweight bout between Yves Edwards and Jeremy Stephens looks to be a good one.
Both men are extremely powerful and entertaining fighters. This is another one that could end in an instant.
Eric Prindle vs. Thiago Santos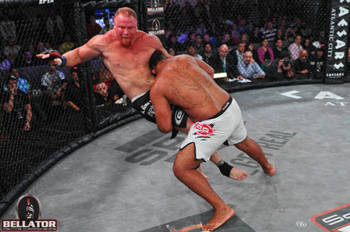 mmafighting.com
Bellator 75 plays host to a rematch a long time in the making. In a rematch from the latest heavyweight-tournament final, Eric Prindle will fight Thiago Santos in the heavyweight-tournament opener.
Santos and Pridle fought to a "no contest" in their first meeting. Then after several failed attempts to rematch the tournament final, Prindle was awarded the winner when Santos couldn't make weight.
Now, they have a chance to settle what they started. It should be a good fight.
Ilir Latifi vs. DJ Linderman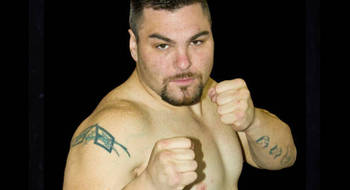 bellator.com
Superior Challenge, the biggest promotion in Sweden, comes live for the first time in a long time this weekend. Headlining the card will be a pair of top prospects that are not with the UFC in Ilir Latifi and DJ Linderman.
Both men have the potential to earn a contract should they win the fight. Latifi, a Swede, is underrated and overlooked. He is well-rounded, possessing knockout power in his hands and feet, as well as solid submission skills.
Linderman is a Bellator veteran who has dominated since being eliminated from the light heavyweight tournament. He has been fighting at heavyweight and has looked good in the process.
Dave Bautista Debut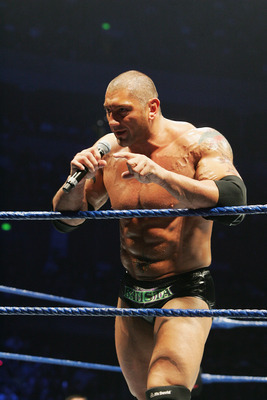 Hey pencil neck, give me a spot!
Gaye Gerard/Getty Images
Rejoice WWE fans, as the man known as "Batista" in the professional wrestling world makes his MMA debut at the ripe age of 43. It will take place at CES MMA: Real Pain in Rhode Island.
He is currently without an opponent, as original opponent Rashid Evans is now in jail and another replacement cited the need for more training..
It will be interesting to see how Bautista looks in the Octagon, as the former WWE champion will go from choreographed fighting to real fighting. Let's hope he fares better than his reported backstage brawl with fellow wrestler Booker T.
Kevin Belingon vs. Yusup Saadulaev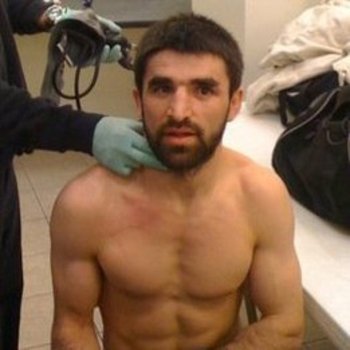 tapology.com
Illinois native Yusup Saadulaev is set to square off with Philippine prospect Kevin Belingon in an intriguing bantamweight bout.
Belingon is on a two-fight skid, but remains an intriguing prospect with One FC. He is well-rounded, which is what makes this fight so interesting.
Saadulaev is coming off a slam-knockout victory over Hideo Tokoro. He has good wrestling, as well as above-average submission ability. This one should be a good one.
Jessica Penne vs. Naho Sugiyama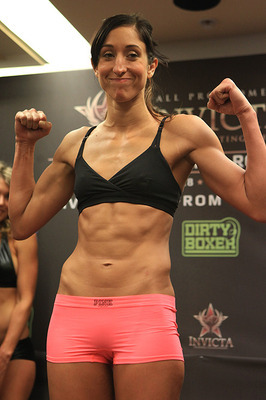 sherdog.com
Invicta FC is putting on their third show in all-women's promotion history, and it looks to be a good one. It is headlined by top atomweights Jessica Penne and Naho Sugiyama.
Penne is 9-1, with her only loss coming to Bellator champ Zoila Gurgel. The well-rounded Penne is coming off a knockout win over Lisa Ellis at Invicta FC 1.
Sugiyama is 8-0 and a staple of the Japanese women's circuit. The respected grappler will want to get Penne to the ground or she could be seeing stars.
Eddie Alvarez vs. Patricky Freire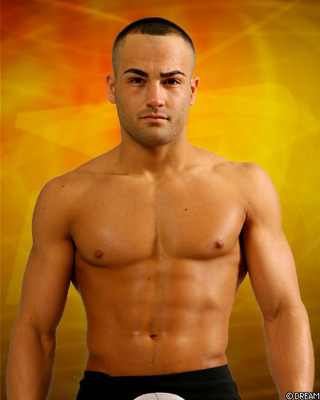 fighthubtv.com
Eddie Alvarez's fight at Bellator 76 may be more significant for the implications following the fight than the actual fight. It is his last fight on his contract, and a win over Patricky Freire would definitely be a shoo-in to the UFC for Alvarez.
This should be a solid strikers battle. Freire has knockout power, as does Alvarez, so there is a chance this one could end with an unconscious man.
Sam Sicilia vs. Rony Jason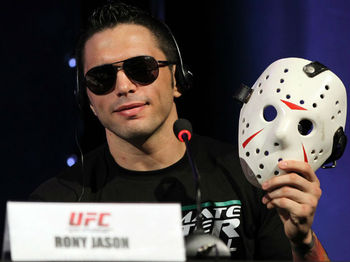 foxsports.com.br
The undercard of UFC 153 is headlined by a very intriguing featherweight matchup between Rony Jason and Sam Sicilia.
Both are exciting fighters that are Ultimate Fighter veterans. Jason won the Brazilian version of the show, while Sicilia was not a winner, but won his finale fight to earn a contract.
I don't expect this fight to go to the judges, so you should pay attention to it.
Alexander Sarnavskiy vs. Rich Clementi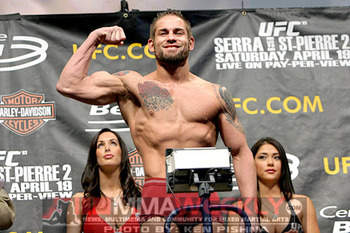 tapology.com
The Bellator lightweight tournament does not possess many of the stars of Bellator, but one of the future stars will meet a long-time veteran. This fight will be between Alexander Sarnavskiy and Rich Clementi.
Clementi has been in the fight game for a long time. He is a UFC and Bellator veteran who has faced a ton of recognizable faces in his time.
Sarnavskiy is 20-0 in his career and may be the best Russian prospect outside Khabib Nurmagomedov the country has to offer. The well-rounded fighter has finished all but three of his pro wins.
Keep Reading