Georgia Football: Grading All 22 Starters from the Tennessee Game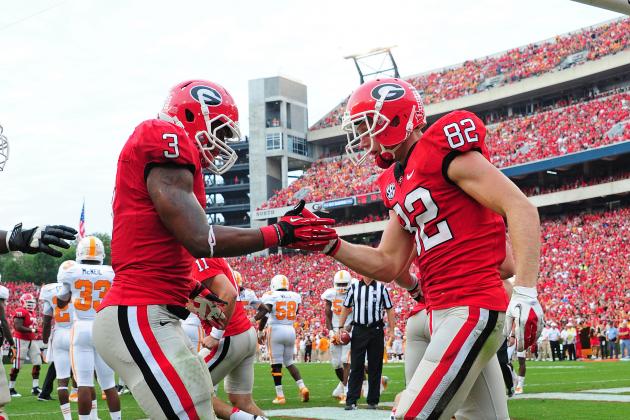 Scott Cunningham/Getty Images

The Georgia Bulldogs defeated the Tennessee Vols in an unexpected shootout. While the offense was nothing short of outstanding, the defense has issues that need to be addressed.
But that is not to say the offense was flawless and the defense did not make any plays because that was not the case at all. All the starters played a part in the win, and it will have to be another collective effort next week when the Bulldogs face South Carolina.
Here are grades for all 22 starters in the Bulldogs' win against Tennessee.
Begin Slideshow

»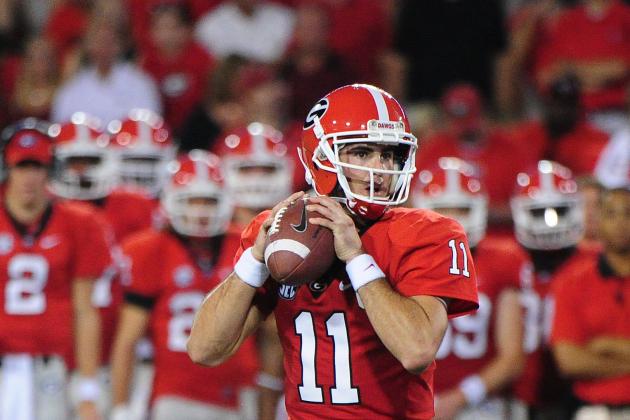 Scott Cunningham/Getty Images

Aaron Murray had another efficient game, as he went 19-of-25 for 278 yards with two touchdowns and one interception. His two touchdown passes came in the third quarter, which helped the Bulldogs maintain the lead against the Vols. It has been a good year so far for Murray, and he has a chance to really do something special.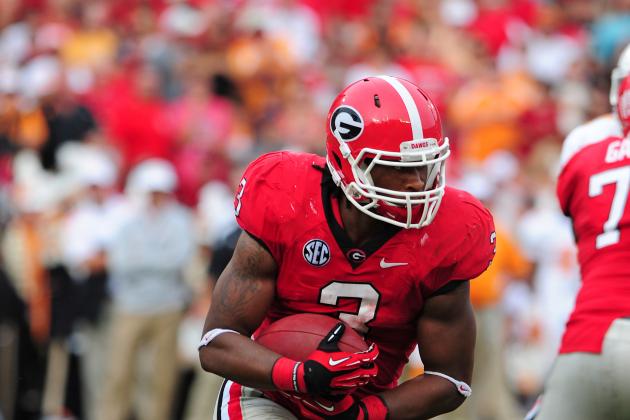 Scott Cunningham/Getty Images

As good as Murray was, he was able to have a big game because Todd Gurley had a monster game. Gurley rushed for 135 yards on 24 carries and three touchdowns. He was running hard all game long, and it looks as if he is getting stronger as the season progresses.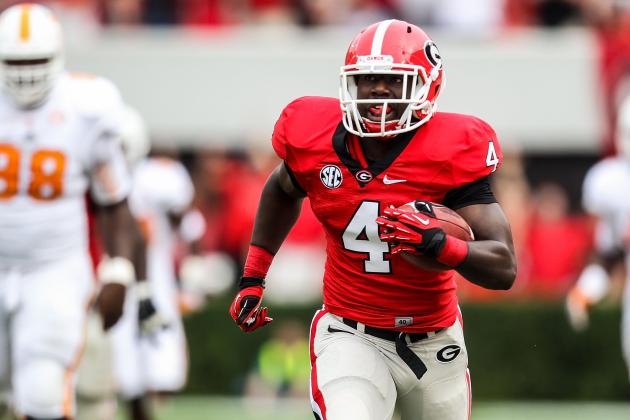 Daniel Shirey-US PRESSWIRE

We can't forget about Keith Marshall, who was making play after play after play in the run game. Marshall led all running backs with 164 yards and two touchdowns in the win. Like Gurley, Marshall is improving as he gets more carries each game. The two backs make a very dangerous combo, which is why they are the No. 1 running team in the SEC.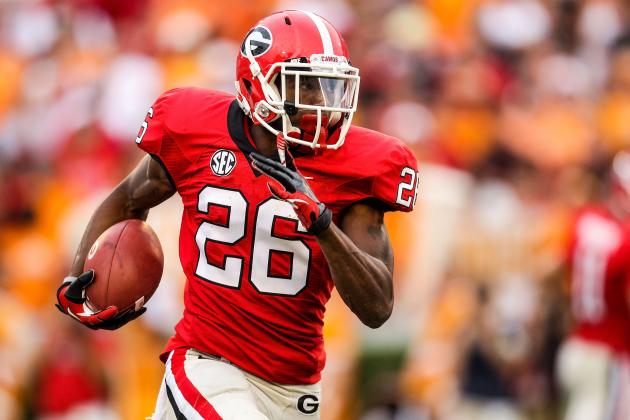 Daniel Shirey-US PRESSWIRE

Malcolm Mitchell spent all of his time on offense and did a solid job, as he caught four passes for 31 yards.
As a punt and kick returner, he wasn't as effective. He had three returns for a combined 28 yards.
It will take Mitchell a little time to get situated in the offense, but once he does, he will be making plays like he did last year.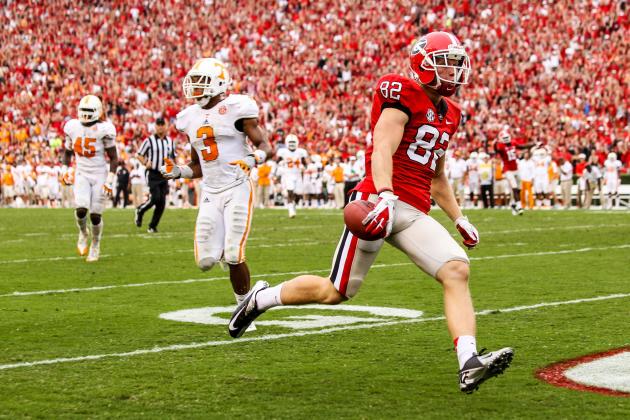 Daniel Shirey-US PRESSWIRE

Let's make this clear: Michael Bennett is not a possession receiver.
It seems like he comes up with big-time catches in big games. That was the case against Tennessee, as he caught both of Murray's touchdown passes in the third quarter.
If he keeps this up, Bennett will have an All-SEC season.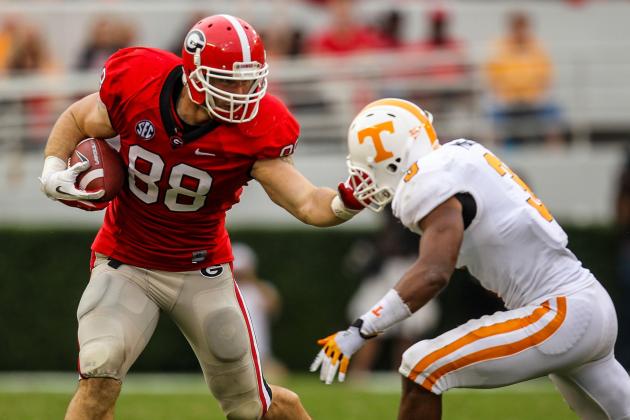 Daniel Shirey-US PRESSWIRE

Another player that is starting to improve is Arthur Lynch, who led the team with 75 receiving yards on three catches.
Lynch is already an effective blocker, but his improvement in the passing game just makes the Bulldogs offense that much better.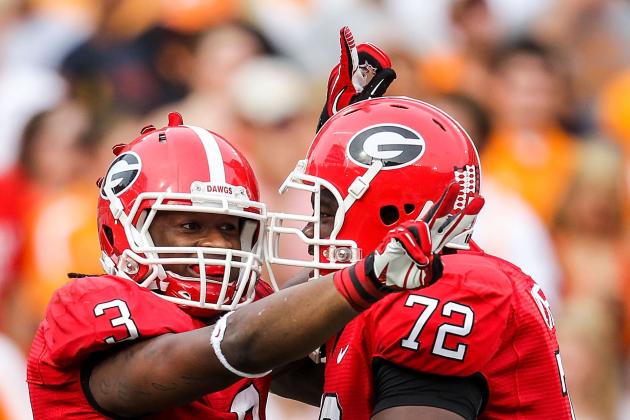 Daniel Shirey-US PRESSWIRE

The real reason the offense is on fire is the play of the offensive line, as it had another strong performance.
It led a rushing attack that tallied 282 yards on the ground and only allowed one sack in the passing game.
The guard combo of Dallas Lee and Chris Burnette is getting stronger each game, and John Theus is steadily improving at right tackle.
There were a lot of questions surrounding this offensive line before the season began. It is starting to answer those questions with its consistent play.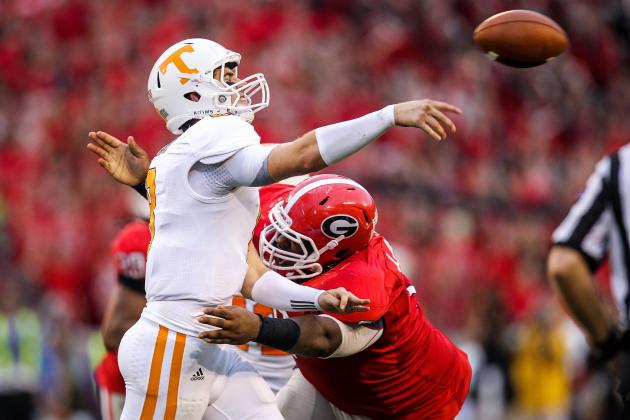 Daniel Shirey-US PRESSWIRE

While the offensive line is playing strong football, the defensive line has some work to do.
John Jenkins only had one tackle and seemed to disappear at times. He did have one fumble recovery late in the ballgame, but he is not making the same big plays he did last season.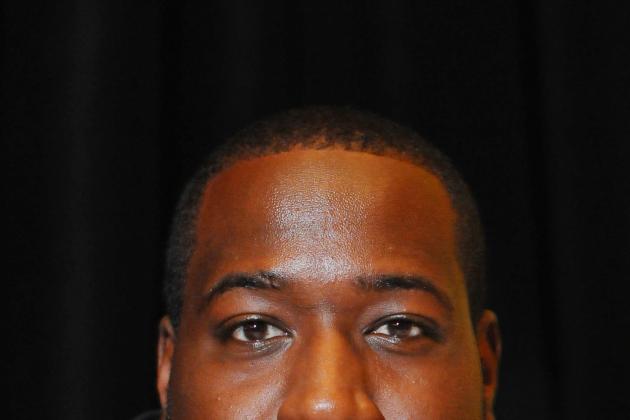 Kelly Lambert

The same thing can be said about Abry Jones, who also only had one tackle. In his defense, he did play the game with an ankle injury that he suffered in the Vanderbilt game.
Jones had a tough time handling the Tennessee offensive line, as he was pushed around a few times. But again, that would not have happened if he was 100 percent.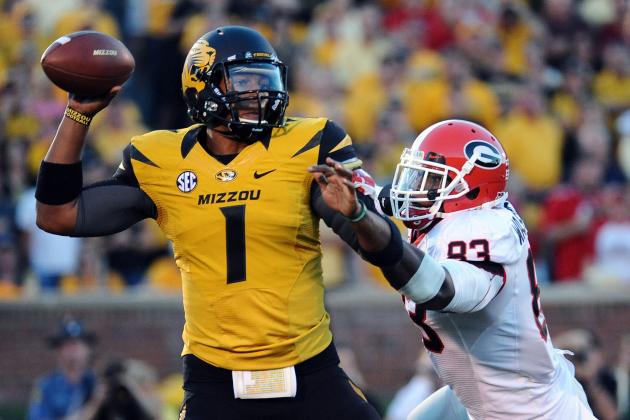 Dak Dillon-US PRESSWIRE

Cornelius Washington had a better game than he did against Vanderbilt, notching four tackles in the win.
However, he is not getting pressure on the quarterback, which he was good at last season. He is playing a different position, but Washington was still expected to do a lot more in terms of causing havoc in the backfield.
Daniel Shirey-US PRESSWIRE

Jarvis Jones is human, ladies and gentleman.
Jones had a solid game, as he notched six tackles, but he did not have that big sack or that big interception we are used to seeing from him this year.
Credit goes to the Tennessee offensive line for containing Jones, but when the ball was in his area, Jones did make the tackle.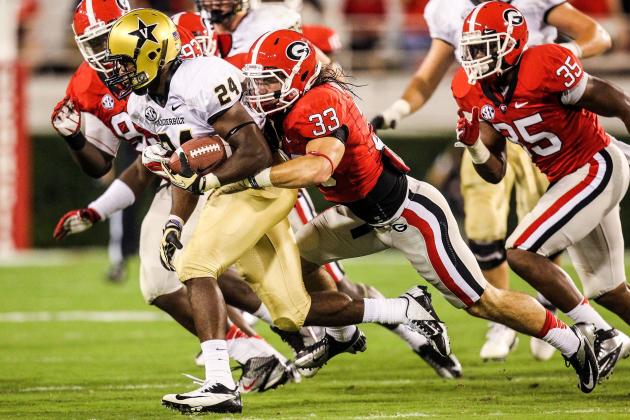 Daniel Shirey-US PRESSWIRE

Chase Vasser played well at the start of the game but faded away as the game went on. The linebacker had only two tackles but did have one tackle for loss in the first quarter.
Vasser is a solid player, but he is not going to have a lot of impact plays like Jones. He doesn't need to be like Jones, but I'm sure the coaching staff wanted more than two tackles for him.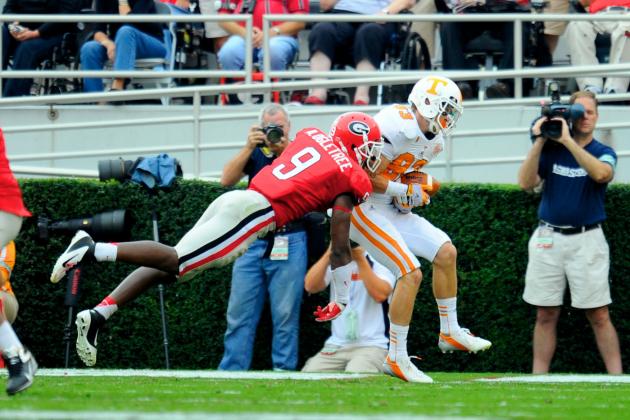 Dale Zanine-US PRESSWIRE

Alec Ogletree played like a man who was anxious to get back on the field. He led the Bulldogs with 14 tackles, and he also had three pass breakups.
That is impressive, considering he has missed the last four games. The more reps he gets during games, the better he will become.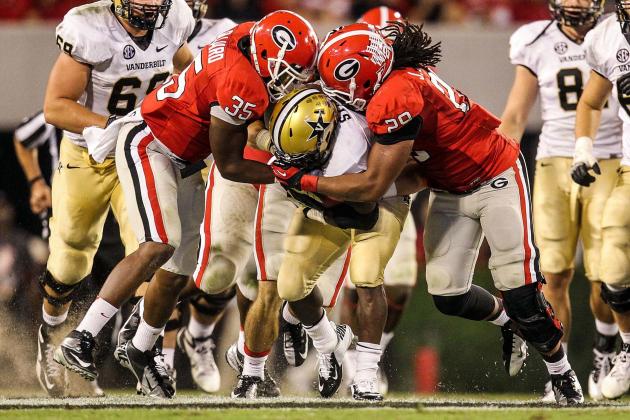 Daniel Shirey-US PRESSWIRE

Like Vasser, Gilliard is a player who won't have any big plays but is expected to have workman-like numbers at the end of the game. That wasn't the case, as he only had three tackles against the Vols.
It was not an easy night for the linebackers, so they will have to correct some things in order to be an effective group like they were last year.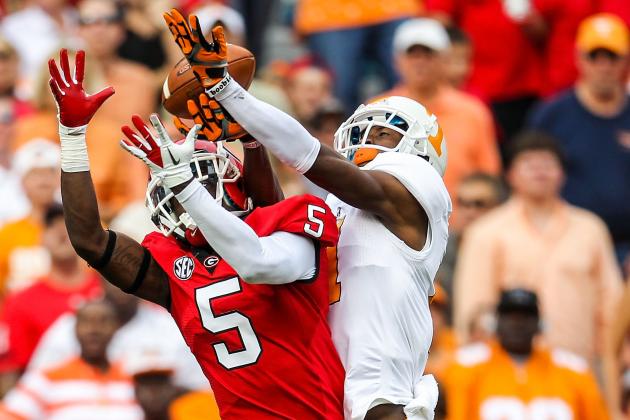 Daniel Shirey-US PRESSWIRE

Against the Vols, Damian Swann had probably the best game of his young career. He had a nice interception to go along with his five tackles. That pick was a key play in the second quarter, as Tennessee was trying to gain momentum.
That was Swann's first career pick, and it's one he will never forget.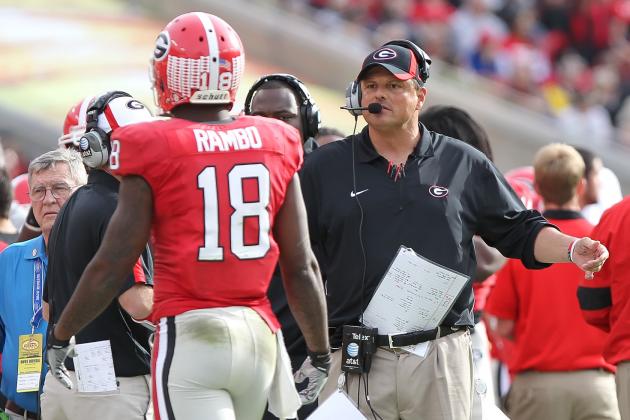 Kim Klement-US PRESSWIRE

Rambo, like Ogletree, was returning from a four-game suspension and also played well.
Rambo was second on the team, with nine tackles, but did not have any pass breakups or interceptions.
That's fine because he was able to help in the run game—which was needed since the defensive line was getting pushed around, leading to linebackers not making the plays they needed to.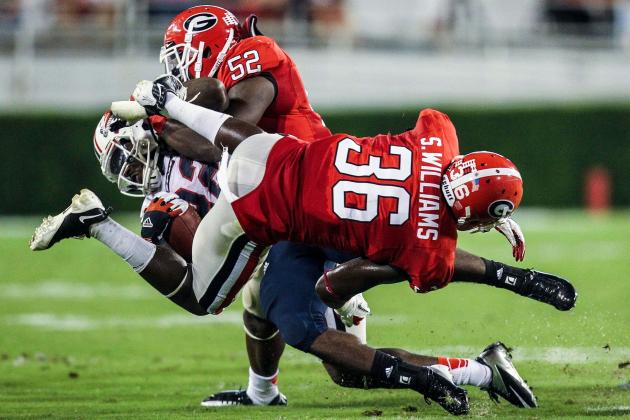 Daniel Shirey-US PRESSWIRE

Shawn Williams is never going to have issues in tackling. He came up with six, but he did not have impact plays in pass coverage.
There are going to be times when Williams makes big interceptions, but there will also be times when he fails in coverage.
The one constant is his tackling ability, which is vital in the SEC.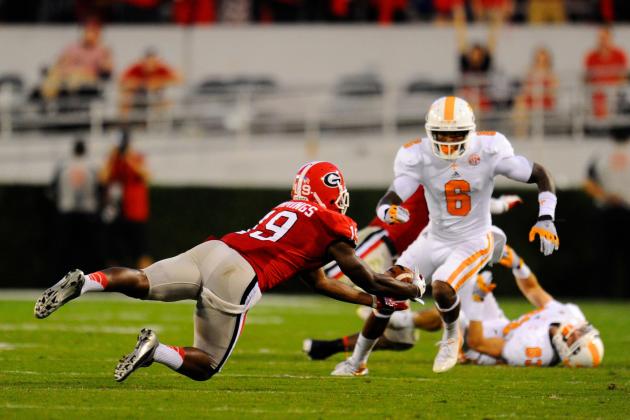 Dale Zanine-US PRESSWIRE

Sanders Commings also had one of his better games, as he came up with two huge picks in the fourth quarter.
Like Ogletree and Bacarri Rambo, Commings was suspended to start the season and it looks like he is starting to come into his own as the season progresses.
The one thing that can't happen is he can't get injured because that would leave a big gap in a secondary that already has depth issues.