Nebraska Football: Winners and Losers from the Week 5 Game vs. Wisconsin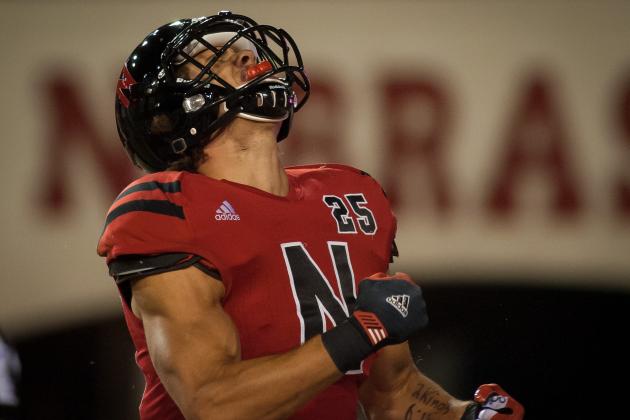 Eric Francis/Getty Images

If you go to a Nebraska B1G home opener in the future, I would advise against leaving early.
Much like last year, Nebraska fell behind big in the third quarter against Wisconsin, trailing the Badgers 27-10. But the offense found its rhythm (and stopped turning the ball over) and the defense dug in and shut down Wisconsin's offense, driving Nebraska to a thrilling 30-27 victory.
Let's take a look at who came out a winner and a loser from Nebraska's first B1G conference victory.
Begin Slideshow

»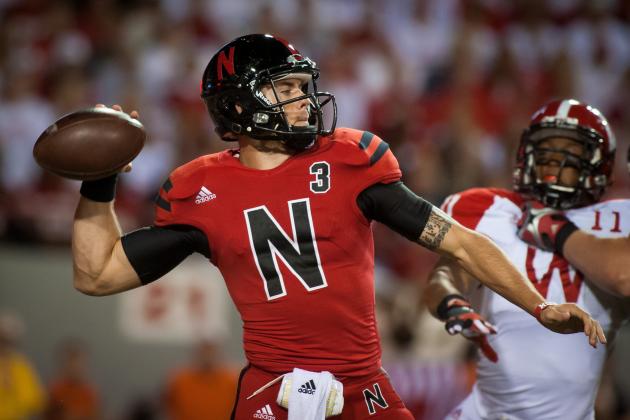 Eric Francis/Getty Images

When you drop the first snap of the game, you know things are not starting well. Taylor Martinez, along with the Nebraska offense, struggled mightily to get on track in the first half against Wisconsin. Although Martinez did have a touchdown pass to Rex Burkhead in the second quarter, by the early third quarter Nebraska faced a 27-10 deficit.
It was at that point when Martinez took the team on his shoulders. Martinez finished the ensuing drive with a 38 yard touchdown run. After Wisconsin went three-and-out, Martinez fit a 10 yard pass into a tight window for Kyler Reed for another score. He also had the recovery of Ameer Abdullah's fumble, which he took for a first down (just the way that play was drawn up, right?) that kept alive Nebraska's drive, leading to the go-ahead score.
No, he was not perfect. Martinez struggled in the first quarter and gave up a fumble on a blindside sack that led to a Wisconsin score. But he ended the game 17 of 29 passes for 181 yards and two touchdowns and 13 carries for 118 yards rushing.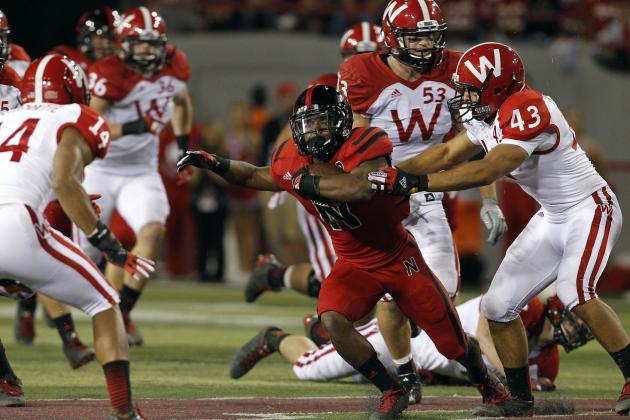 Bruce Thorson-US PRESSWIRE

Much was made before the game against Wisconsin about the matchup between Montee Ball and Rex Burkhead. But in the second half, when Nebraska was making its comeback, it was Abdullah ripping off chunks of yardage on the ground, moving the chains and keeping the Nebraska fans in the game.
No one is saying that Abdullah will replace Rex Burkhead as Nebraska's starting tailback. But it might not be entirely accurate to think of Abdullah as Burkhead's backup, either.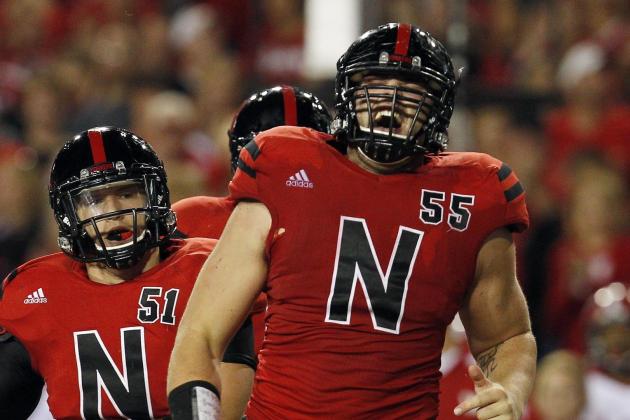 Bruce Thorson-US PRESSWIRE

Coming into the game, everyone knew that Wisconsin was going to run the ball, and it would be Heisman Trophy finalist Montee Ball that would be the Badgers' biggest weapon. Baker Steinkuhler led a resurgent Nebraska defensive line and held Ball to 90 yards on the ground, forcing the Badgers to rely on freshman quarterback Joel Stave to move the ball.
Yes, Ball scored three touchdowns—what may have been the quietest three touchdown performance from a back in football history. But Steinkuhler's emergence as a playmaker on the defensive line could bode well for Nebraska as B1G play continues.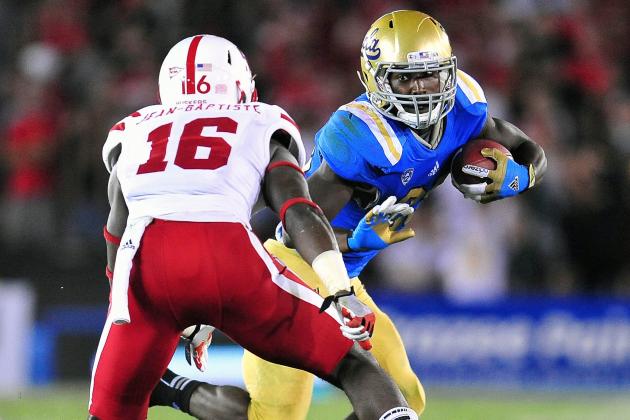 Gary A. Vasquez-US PRESSWIRE

Momentum was a pretty tough thing for Nebraska to find in the first half against Wisconsin. But, down 14-3, Nebraska had stopped Wisconsin and forced a punt on 4th-and-18 from the Wisconsin 41.
Then the flag came. Stanley Jean-Baptiste was flagged for a roughing the kicker penalty, giving Wisconsin a first down at Nebraska's 44. The defense had to come back on the field and ultimately conceded another touchdown, ballooning Wisconsin's lead to 20-3.
Jean-Baptiste, already struggling for playing time as a converted wide receiver, saw little of the field after that play and will have work to do to improve his status on the depth chart.
Bruce Thorson-US PRESSWIRE

This is a tough call to make, because so much of Nebraska's comeback win against Wisconsin was down to things that Bo Pelini and his staff did.
Pelini made the adjustments necessary to counter the success Wisconsin was having through the air. He was able to design a defensive scheme to neutralize Heisman Trophy finalist Montee Ball as a weapon. And he was able to instill a never-quit attitude in his team that allowed it to weather getting punched in the face more than once in the game—although a more apt metaphor may be taking a stepped-on rake in the face.
But it shouldn't be lost that there were a number of struggles that Nebraska had on Saturday which can be laid at Pelini's feet. Much like in other high-profile games, Nebraska came out tight and nervous, resulting in first quarter fumbles. At one point in the first quarter, Nebraska had three fumbles on six snaps.
And, early in the game, Nebraska made the curious decision to put single man coverage on Jared Abbredaris, Wisconsin's only true down-the-field threat. The Badgers made Nebraska pay for that decision early, with Abbredaris accounting for the long pass to put Wisconsin in scoring range on its first touchdown and hauling in a 29-yard strike for the third.
It didn't help matters when Pelini, in his postgame press conference, went out of his way to tell the assembled reporters (as quoted by Steve Sipple of the Lincoln Journal-Star), "Contrary to what you guys think, I haven't forgotten how to coach defense and stop the run...the wheels didn't come off, as some of you like to say."
This shot at the media is eerily reminiscent of Pelini's shot at Dirk Chatelain of the Omaha World-Herald after last year's comeback against Ohio State. In both instances, he could say what he wanted with impunity because of the victory. But such gratuitous, self-serving snipes take away from the performance his players gave on the field and look like an attempt to ensure he gets proper credit for Nebraska's win.
Look, we get it. Pelini views most of the media with contempt and disdain. And yes, Nebraska won a close game. But the gamblers had Nebraska as nearly a two touchdown favorite, and (as they usually are) it appears that Nebraska is that much better than Wisconsin. Nebraska out-gained Wisconsin 440-295 and only allowed Wisconsin to remain competitive due to turnovers and penalties.
Against that disparity, Nebraska scraped by with a three point win. If Wisconsin would have gotten a competent performance from placekicker Jack Russell (missed extra point, missed 41 yard field goal) the Badgers might have won the game anyway.
For much of the night, the game looked to be a repeat of Iowa State in 2009, Texas in 2010 and Northwestern in 2011 whern Nebraska lost at home to a double-digit underdog. Yes, Pelini deserves credit for the win. But he also deserves to take responsibility for cutting things as close as Nebraska did. He might want to consider that when taking his shots at the media.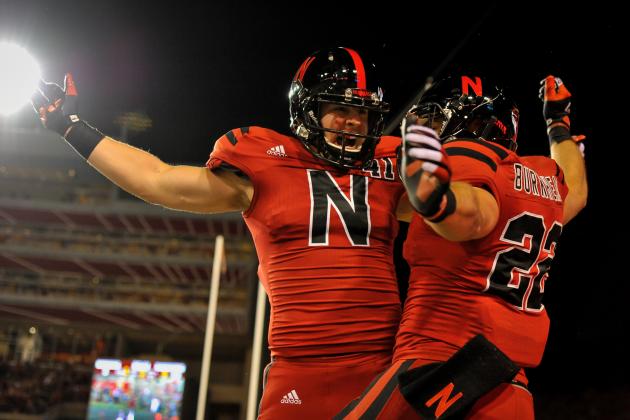 Eric Francis/Getty Images

When Nebraska was down 20-3 in the second quarter, the football traditionalists were beginning to get the long knives out for the "Unrivaled" uniforms and black helmets Nebraska wore. Twitter was alive with suggestions for Nebraska to change back to its regular uniforms at halftime in the hopes of arresting what looked to be an embarrassing homecoming defeat.
The last time Nebraska tried something significantly different with its uniforms was in 2002. Nebraska went 7-7, at the time an unheard of failure, and the new uniforms were mothballed. Had Nebraska not turned things around from the first quarter debacle, it is likely that any thought of another alternate uniform experiment would be rejected by the Nebraska fans as bad luck.
But the thrilling comeback win means that the superstitious amongst the Children of the Corn will no longer fear the alternate. So, to those uniform traditionalists out there, I have bad news: Get used to seeing Nebraska wearing more superhero costumes like we saw on Saturday.
If you'd like to contact Patrick to schedule an interview, provide feedback, or get advice on which type of chocolate goes best with fresh fruit (spoiler alert:dark), then e-mail patrickrunge@gmail.com.
Or, you could always...Follow @patrickrunge