WWE Survivor Series 2012: Creating a Card Through Logic and Wishful Thinking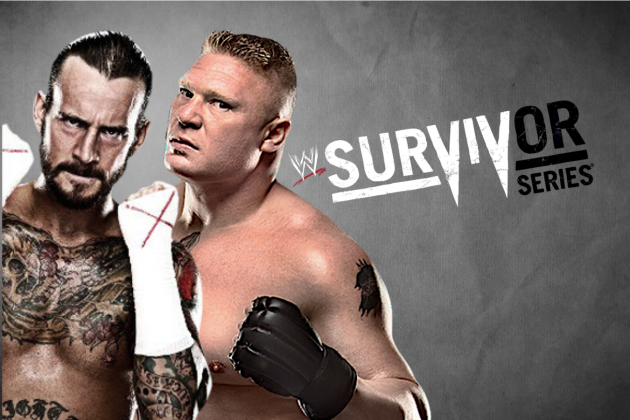 With the Hell in a Cell pay-per-view behind us, we now look forward to the 26th edition of Survivor Series.
Since 1987, the WWE has thrown out its best talent into the ring for a night of survival and superiority. Behind WrestleMania, Survivor Series is the second longest running PPV event in wrestling history.
So, what can we expect from this year's event? As of now, I'm not so sure.
But with a little logic and some wishful thinking, here is how I would book this year's installment of WWE Survivor Series.
*Pictures created from WWE-owned photos. All superstar images belong to WWE.
Begin Slideshow

»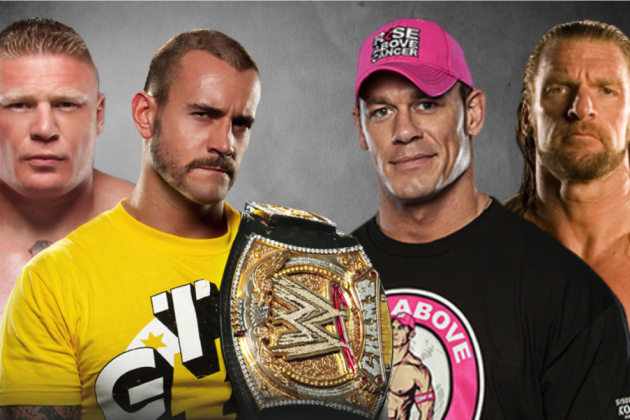 How do you follow up on a blockbuster tag team match from last year? With an even bigger one.
At first look, this match looks highly improbable at the moment. And with just three weeks worth of shows left until the PPV, there may not be enough time to prepare a match of this magnitude.
Given the prior history of these four, however, there shouldn't be much build to establish.
Assuming the assigned referee of the HIAC main event, Brad Maddox, was the doing of Raw Managing Supervisor Vickie Guerrero, she would continue to help out CM Punk at Survivor Series. On Raw, Guerrero will allow Punk to choose not to defend his title at the PPV. This could serve as a celebration or honoring of sorts given his one-year reign.
Later on in the night, Mr. McMahon will relieve Guerrero of her duties, citing her numerous abuses of power over the past week. The new general manager (who may or may not be a certain wrestling legend) will be introduced and will force Punk into some type of match at Survivor Series. Guerrero's stipulation of Punk not defending the WWE Championship would still stand.
Being that Punk and John Cena have been involved in an on-going feud, the GM will book a tag team match for the event. Both men will have the ability to choose their own partner.
On the next week of Raw, Paul Heyman will announce Brock Lesnar as Punk's partner. This would leave Cena scrambling for a worthy adversary.
During the go-home show, Cena will announce his partner (Triple H) between the first and second hours of the show. To create some sort of build before the PPV, a contract signing between the four will close out the show resulting in your usual in-ring mayhem.
In order to achieve some very solid ratings, the WWE would advertise Lesnar's appearance as well as the revealing of Cena's partner going into the final Raw before Survivor Series.
As far as picking a winner, it would definitely be the fans given the talent in the ring. But I would opt for Cena and Triple H picking up the win. That way, the Triple H-Lesnar feud has a resolution and Cena would therefore have some sort of leverage for a WWE title match against Punk at TLC.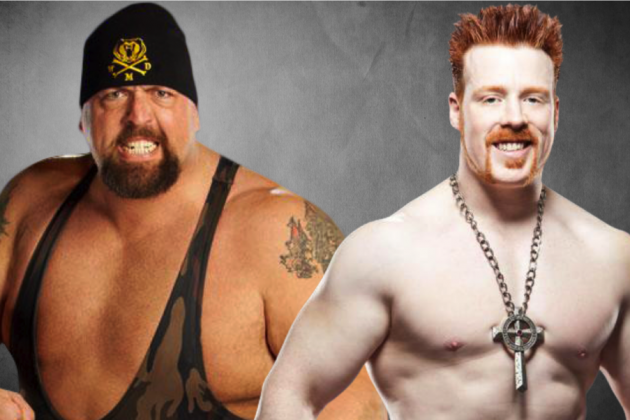 The lackluster Hell in a Cell PPV did have very few bright spots. The second half of the Sheamus-Big Show match was certainly one of them.
So, with just three weeks until Survivor Series, the only sensible action would be to continue this fairly solid feud. This time, the World Heavyweight Championship will be contested for under Last Man Standing stipulations.
The build-up around this match could center on both superstars' finishers. The thinking here being that a Last Man Standing match would ultimately determine if the Brogue Kick is more powerful than the WMD.
Although it may sound a tad cheesy, I would have this match end in a draw. Sheamus' Brogue Kick and Show's WMD would connect simultaneously after a grueling match, leaving both men down for a 10-count.
And in the moment we've all been clamoring for, Dolph Ziggler would dash out to cash-in his Money in the Bank briefcase. Since Sheamus brought Show to the absolute limit in this match, Ziggler would pin Show for a three-count to become your new World Heavyweight Champion.
But before this bout and eventual cash-in, Ziggler would receive some nice build and momentum in my next match—the traditional 5-on-5 Survivor Series elimination match.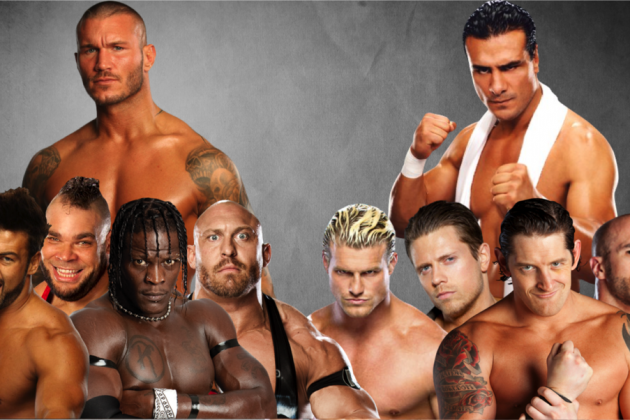 The annual 5-on-5 Survivor Series match can stem off the recent Randy Orton-Alberto Del Rio feud.
Del Rio would come out on Raw this week lobbying for a rematch against Orton, stating that he came much too close to defeating the Viper at last night's PPV.
Vickie, or the new Raw General Manager, would then grant Del Rio's request by designating him and Orton as Survivor Series captains.
ADR would select Ziggler, Wade Barrett, The Miz and Antonio Cesaro in the weeks leading up to the event. Orton would take Brodus Clay, R-Truth and Justin Gabriel to counter. Orton's final selection (Ryback) would be the ultimate payoff of the build.
During the match, I would have Ryback appear extremely dominant to further his credibility. It would end with an Orton heel turn, something we, and even Orton, have been starving for.
The teams would come down to Orton/Ryback and Ziggler/Barrett. Barrett would somehow pick up a pinfall on Orton and would subsequently be fed to Ryback. Orton would return to the ring and deliver an RKO to Ryback, leaving him open for a pin from Ziggler.
This wouldn't damage Ryback's viability in the least bit. He would be screwed by a very credible talent in Orton, who in turn, would reestablish some of his build with a takeout of Ryback.
And, as promised, Ziggler picking up the win would certainly further him along. He'd be a much more believable cash-in threat if he can pin a monster like Ryback.
Orton would appear on Raw to explain his heel turn. He'll ultimately claim that he's tired of catering and playing along with the fans. Orton will complain that he hasn't been a champion in a year and needs to regain his edge by being selfish.
This can perhaps lead to an interesting feud between Ryback and Orton.
WWE creative has done an admirable job in restructuring the tag team division. So, let's continue it, shall we?
Team Hell No would defend their titles in a three-corners tag against Team Rhodes Scholars and the Super Luchas. (I know that isn't their official name, but we'll refer to the team of Mysterio and Cara as such.)
Anyway, this could be a huge step in positively reaffirming the tag team circuit in the company.
This group of talent has the in-ring ability and know-how to give us one of the most exciting matches we've seen in quite a while. The crowd energy and atmosphere during this potential matchup would also be something to look forward to.
You'll have the older heel fans pushing for Team Rhodes Scholars, the younger kiddies pushing for Mysterio and Cara and the rest of the WWE Universe pushing for Bryan and Kane.
I would have Team Rhodes Scholars pull it out. Kane and Bryan are a super-team of sorts. To keep the tag division chugging along, you need some viable competition. If Kane and Bryan were to retain, it would snuff out any kind of credible threat to their reign. That would make the division a tad boring again.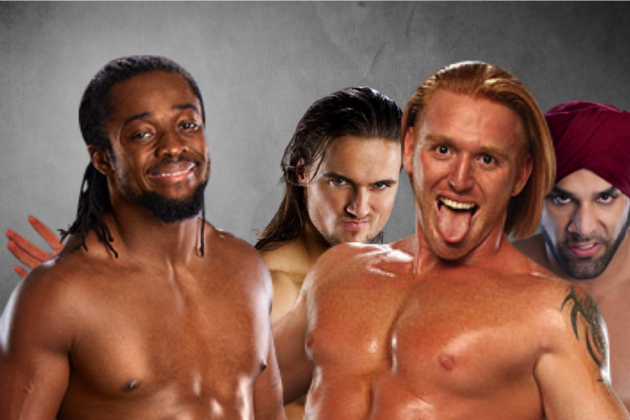 Yes, this looks like its coming out of left field. In fact, it may be coming from somewhere out of the upper deck for that matter. But allow me to elaborate.
Although Kofi Kingston and The Miz have given us a solid feud, I think that matchup has seen its last legs. Since Kofi has picked up consecutive victories over Miz, there's no reason for a rematch.
So, we'll further along Kingston's development in an attempt to build up his credibility as well as that of the Intercontinental Championship.
Now, for Heath Slater. No, I'm not one of those crazed supporters for Slater. I am, however, a supporter of this 3MB (3 Man Band). It might be ridiculous and it might be cheesy. But 3MB is something different.
And quite frankly, it reminds me of a Attitude Era-type stable. It's a bunch of delusional idiots coming together for a common cause.
This match would build up Kingston and give some exposure to 3MB.
Slater, with the help of Jinder Mahal and Drew McIntyre, could win a No. 1 contender's match on Raw. He can also win a couple of lead-up matches in the upcoming weeks to pass him off as a legit contender to Kingston. These wins, of course, would come with the interference of Mahal and McIntyre.
He wouldn't be a believable contender to Kingston as he stands, but Slater may have the outside chance of pulling an upset with the help of his fellow band members at ringside.
Kingston and Slater have the ability to kick off this PPV on a relatively high note. Kingston wins to add to his build.
Kofi needs to develop more as an individual character. The obvious booking would be to throw him into that traditional 5-on-5. But, doing the same old things with him will just keep him grounded as a talent.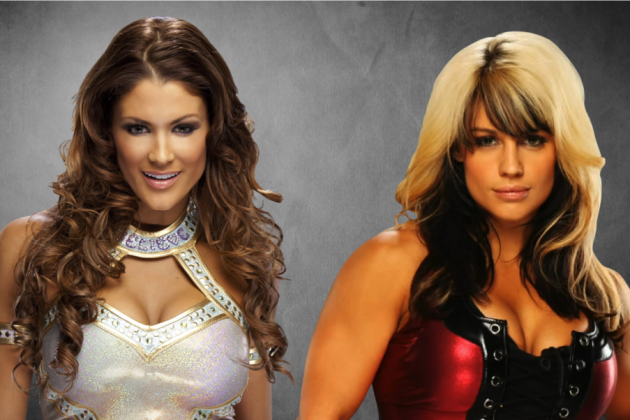 I guess we need a Divas match. So, this would be it.
I'd throw the strap to Kaitlyn here. The division isn't going anywhere with Eve as its champion. Maybe Kaitlyn may spark something different.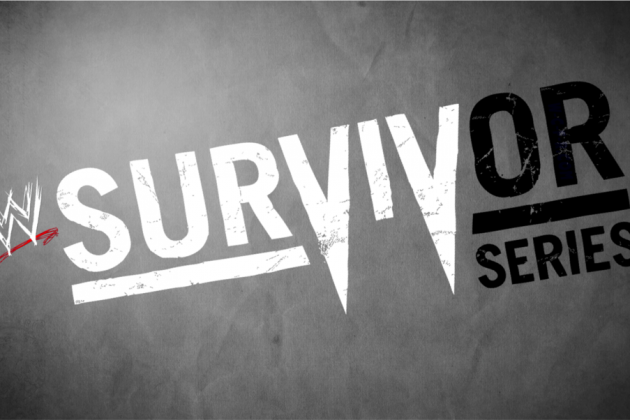 Matches are in descending order:
- CM Punk & Brock Lesnar vs. John Cena & Triple H
- World Heavyweight Championship: Big Show (c) vs. Sheamus (Last Man Standing)
- Traditional Survivor Series 5-on-5 Match
- Divas Championship: Eve (c) vs. Kaitlyn
- Tag Team Championships: Team Hell No (c) vs. Rhodes Scholars vs. Mysterio & Cara
- Intercontinental Championship: Kofi Kingston (c) vs. Heath Slater (w/3MB)